The striking, contemporary façade of this South Yarra residence is not the only thing exceptional about this new home by Aristacon, who specialise in highly detailed, custom homes in Melbourne's inner-east. As well as several unique architectural features and an enviable selection of luxurious  materials, Aristacon have delivered a private, yet spacious, three level home in the heart of the city on a mere 178 sqm site. 
On the exterior, extensive glazing, two shades of render, laser cut screens and Rheinzink cladding, have been cleverly integrated to create angular lines and textural interest. Add-in a  glass window that showcases a spectacular rooftop lap pool and you have a home that would be a stand-out on any street.
Creating a connection between the exterior and interior spaces an elongated water feature welcomes visitors into the entry of this 3 bedroom, 3 bathroom home at the lower level.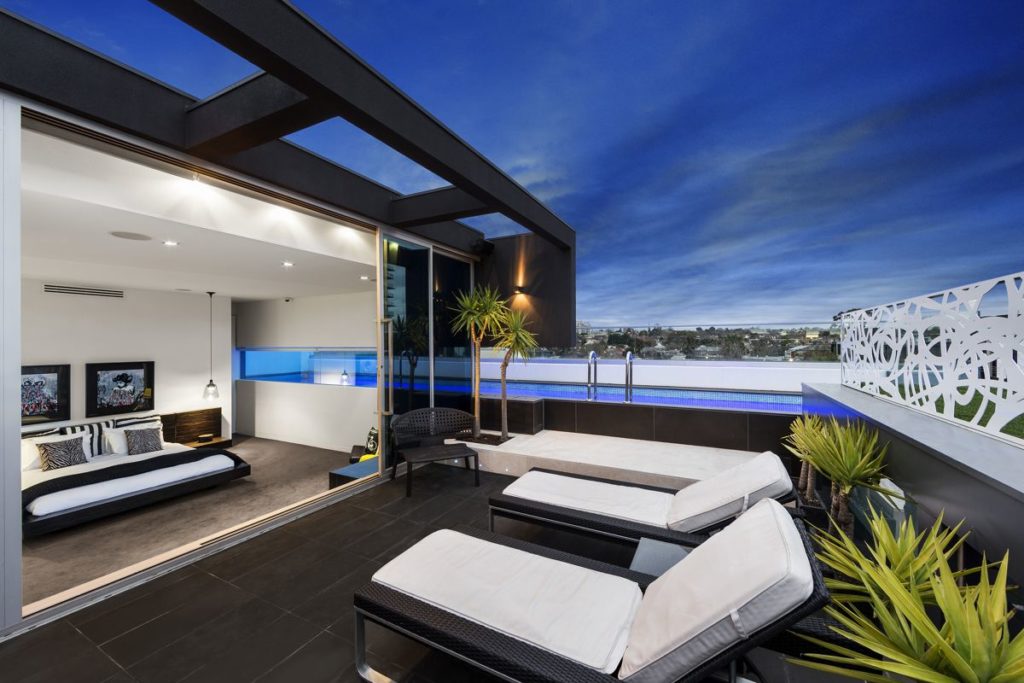 The top floor master-suite is a luxurious oasis for the owners, with an expansive terrace and private access to the fully self-cleaning, 14 meter, heated lap pool. To accommodate the load of the pool the engineering and construction of the home required heavy duty solid concrete throughout and 11.5 meter precast panels to the perimeter. Due to difficult street access two massive mobile cranes were required to pass these panels from one point to another, into position. The balcony overlooks beautiful city views through triple laminate glass. A separate entry allows guests to access the pool.
Throughout the interior of the home, exquisite natural materials including, hand-picked, fully book-matched marble and travertine flooring create a luxurious finish that is timeless.
In the master ensuite, custom-made Calacatta vanity basins rest on nero Marquina marble, whilst black seraphic glass on the fully enclosed showers create the ultimate space to relax and regenerate.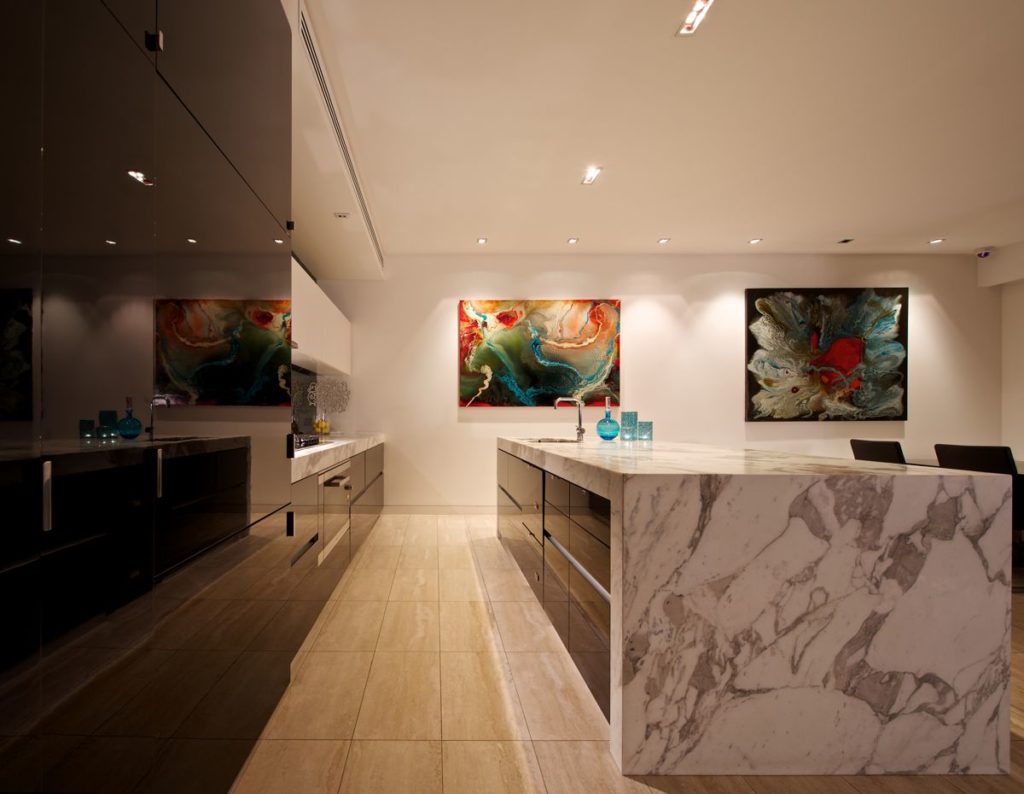 This outstanding contemporary home was featured on the cover of our 2018 luxury homes annual – Melbourne Custom Homes.  
See more luxury Melbourne Custom Homes.