Specialising in highly specified and 'difficult' builds, Sydney's Mardini Constructions completed the construction of this striking new custom home that is featured on the cover of this edition with the exceptional quality and detail they have become renowned for.  The result is a home that not only met the client's difficult brief but is a stand-out amongst other homes on the street.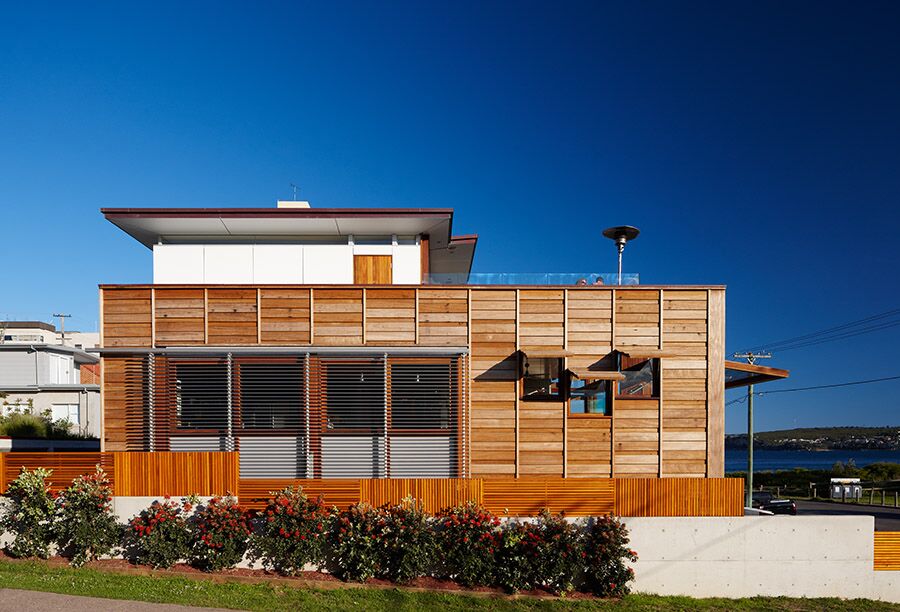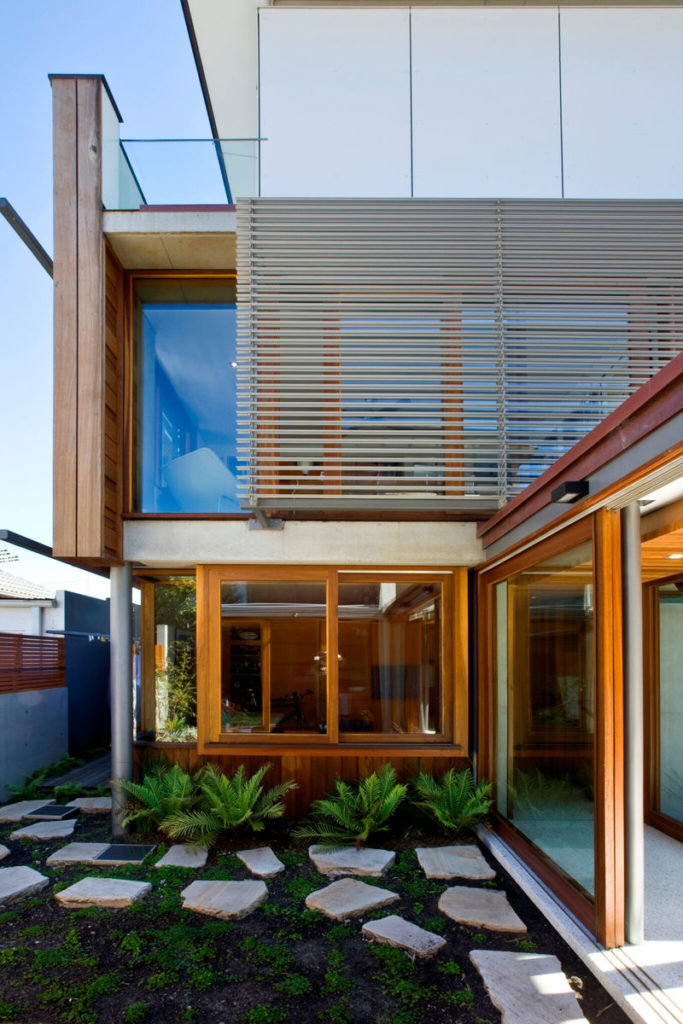 With a building site adjacent to Sydney's Freshwater Beach, a home that would withstand the conditions of its coastal environment, with minimal maintenance requirements was at the top of the client's priority list. A second request was for extensive use of organic materials, so as to create a home that had an inviting and natural ambience.
Answering to the low maintenance brief, the home is constructed primarily of concrete which has been encased in recycled spotted gum screens. Situated on a corner site, the screens add privacy to the home as well as architectural interest. With the front of the home taking in the stunning coastal views, extensive glazing has been used and a unique pivoting window incorporated to allow the second floor open plan living area to be opened up and allow in the ocean breeze.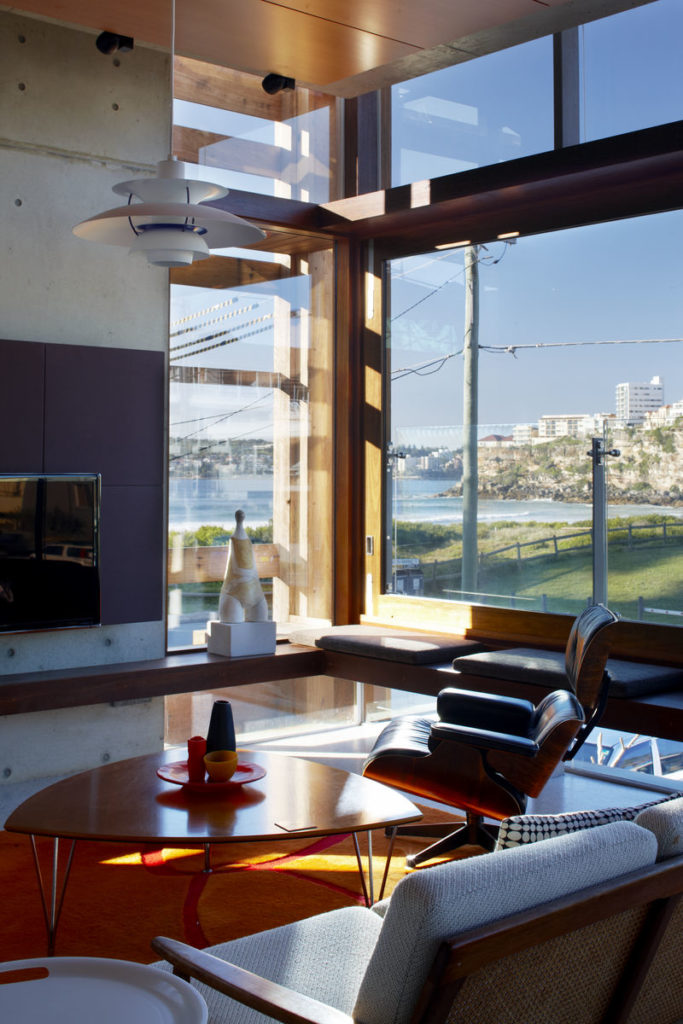 Using concrete slabs and walls, the entire home was constructed on-site which required Mardini to work with exacting detail and tolerances of only 2mm.
Inside the home has been completed with a number of bespoke finishes that highlight the quality of craftsmanship that the Mardini team are renowned for. Again low maintenance materials have been used which include terrazzo floors, polished concrete walls and eco-friendly self-cleaning glass.
Creating cohesiveness with the exterior finishes, an extensive amount of spotted gum has also been used in the interior spaces, including feature slats as ceiling cladding and treads on the staircase. Despite the industrial style finishes, the warmth of the timber creates an inviting ambience throughout the home.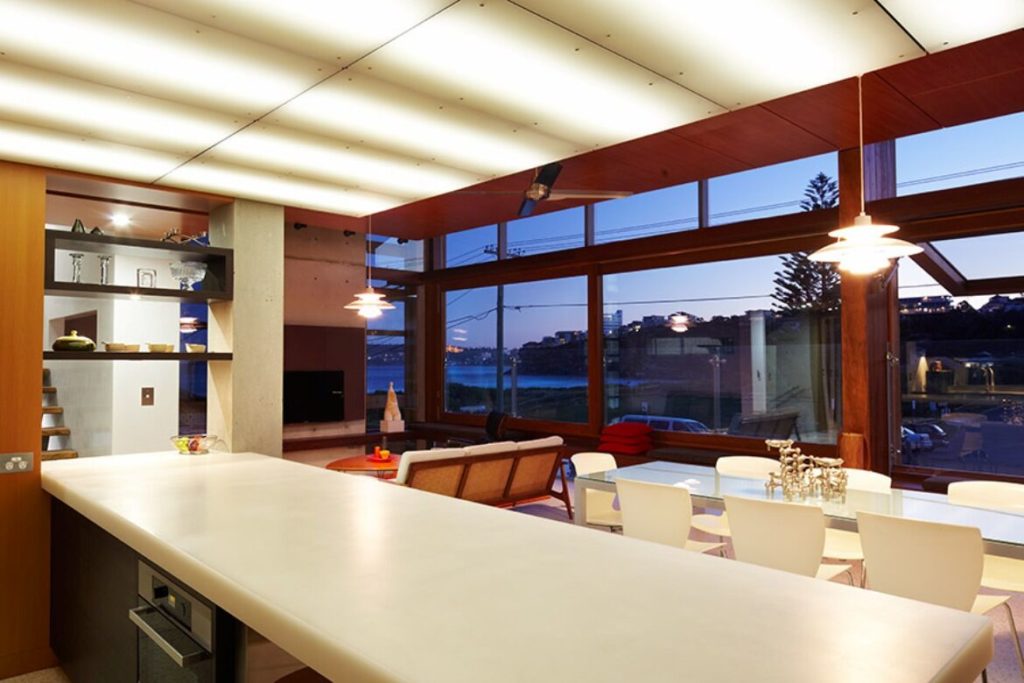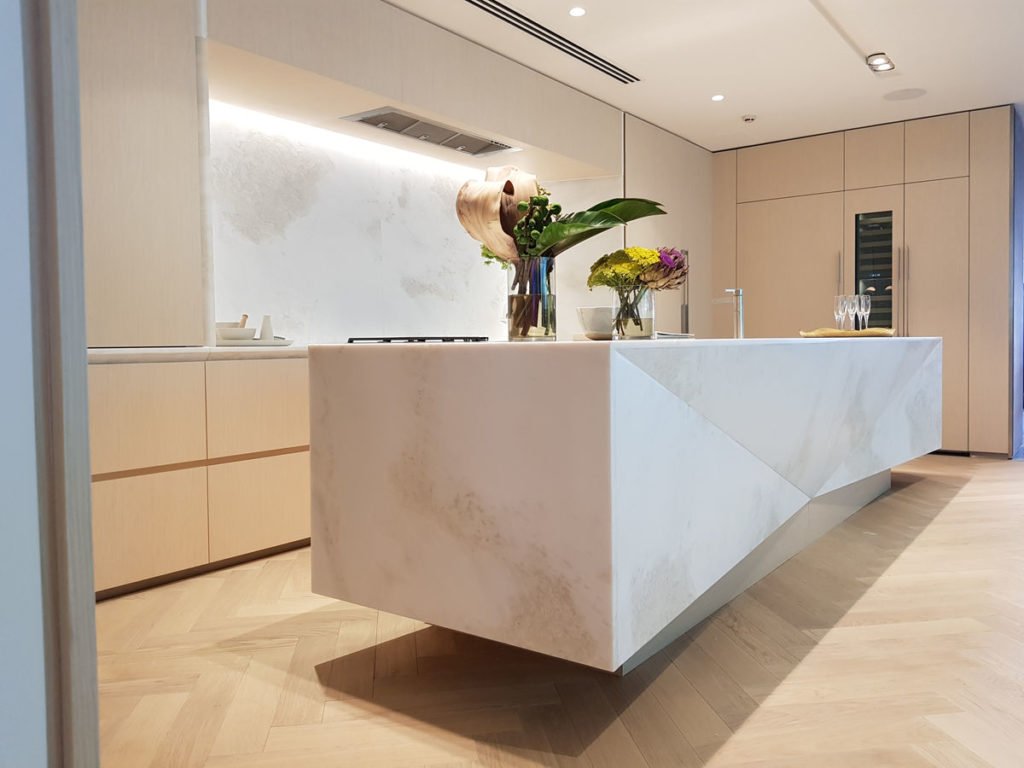 This home was featured in our 2018 edition of Sydney Custom Homes.
See more Sydney Custom Homes by Mardini Constructions