The name doesn't seem to accurately describe this spectacular custom home by Brisbane's Thallon Mole Group. One might expect from a project named "House of Darkness" something somewhat less appealing, but despite the strong angular lines of the exterior and extensive use of concrete and metal throughout, this riverfront home has a luxurious industrial feel that is undeniably warm and inviting.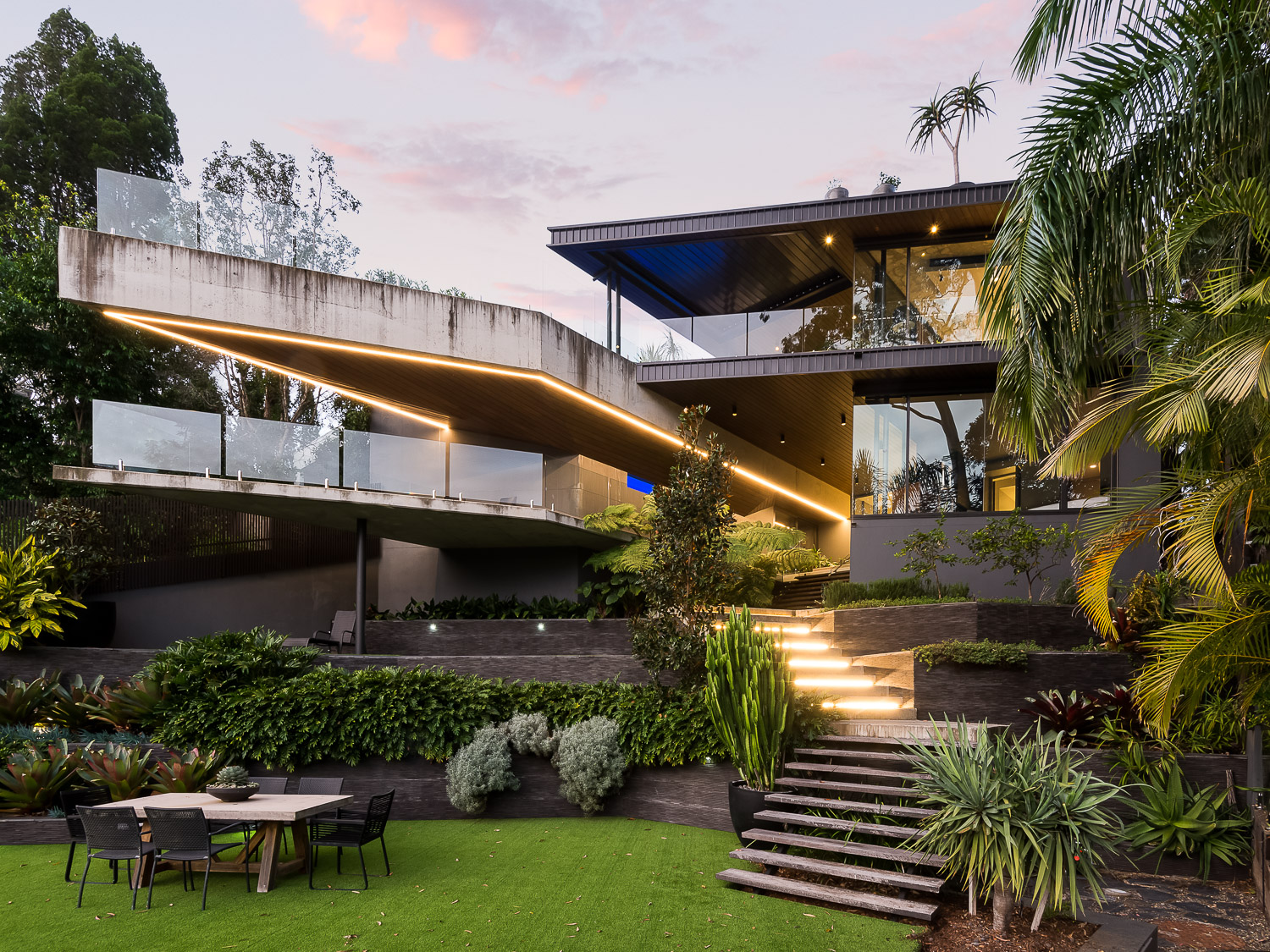 The client's brief was to build an architecturally brilliant home and you only need to look at the striking, cantilevered concrete platforms, the upper which contains the swimming pool to see that this has well and truly been achieved.
The project however was not without its challenges, a sloping site and a building requirement to preserve a beautiful, established tree at the front of the property meant that meticulous coordination and planning was required at each stage of the project.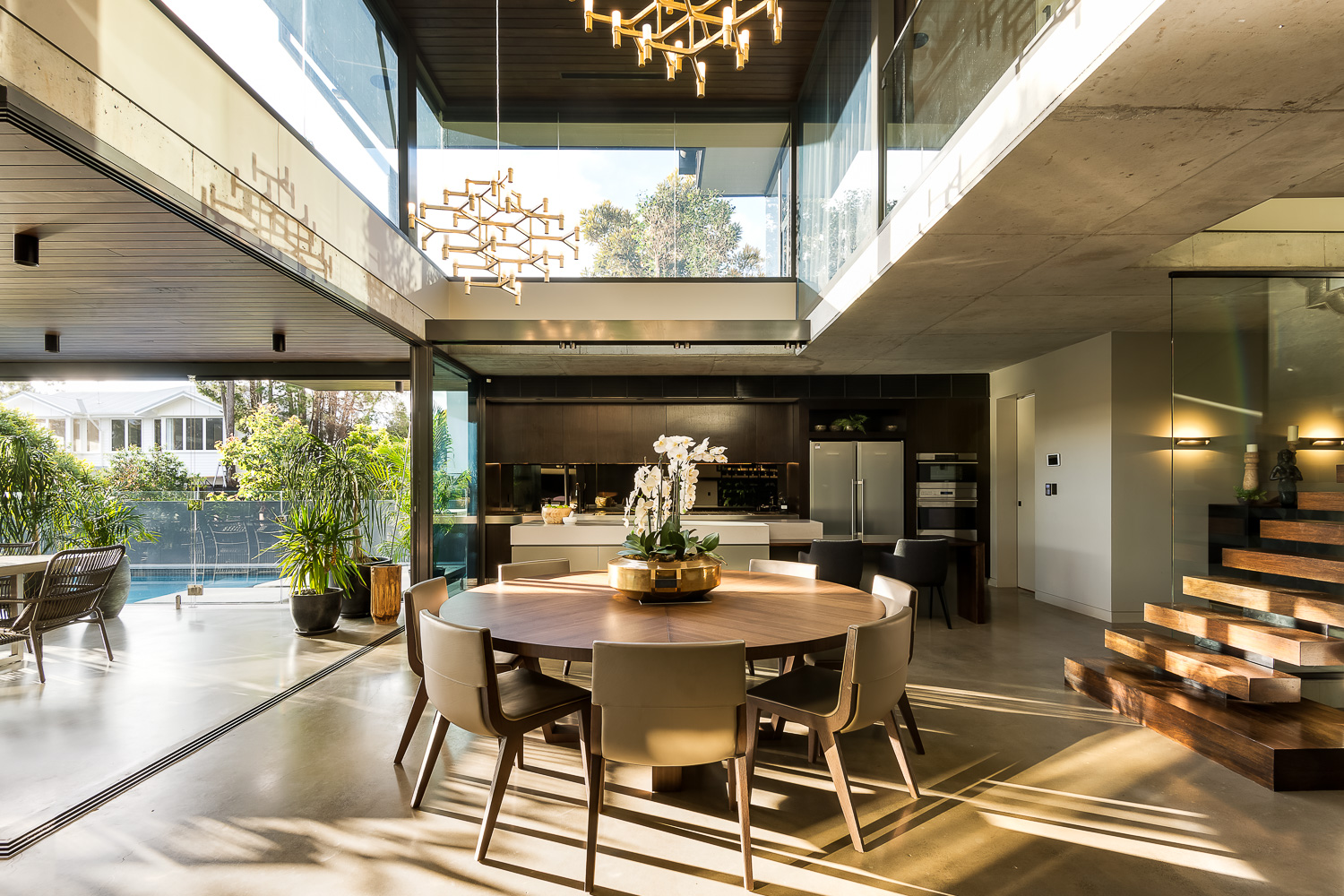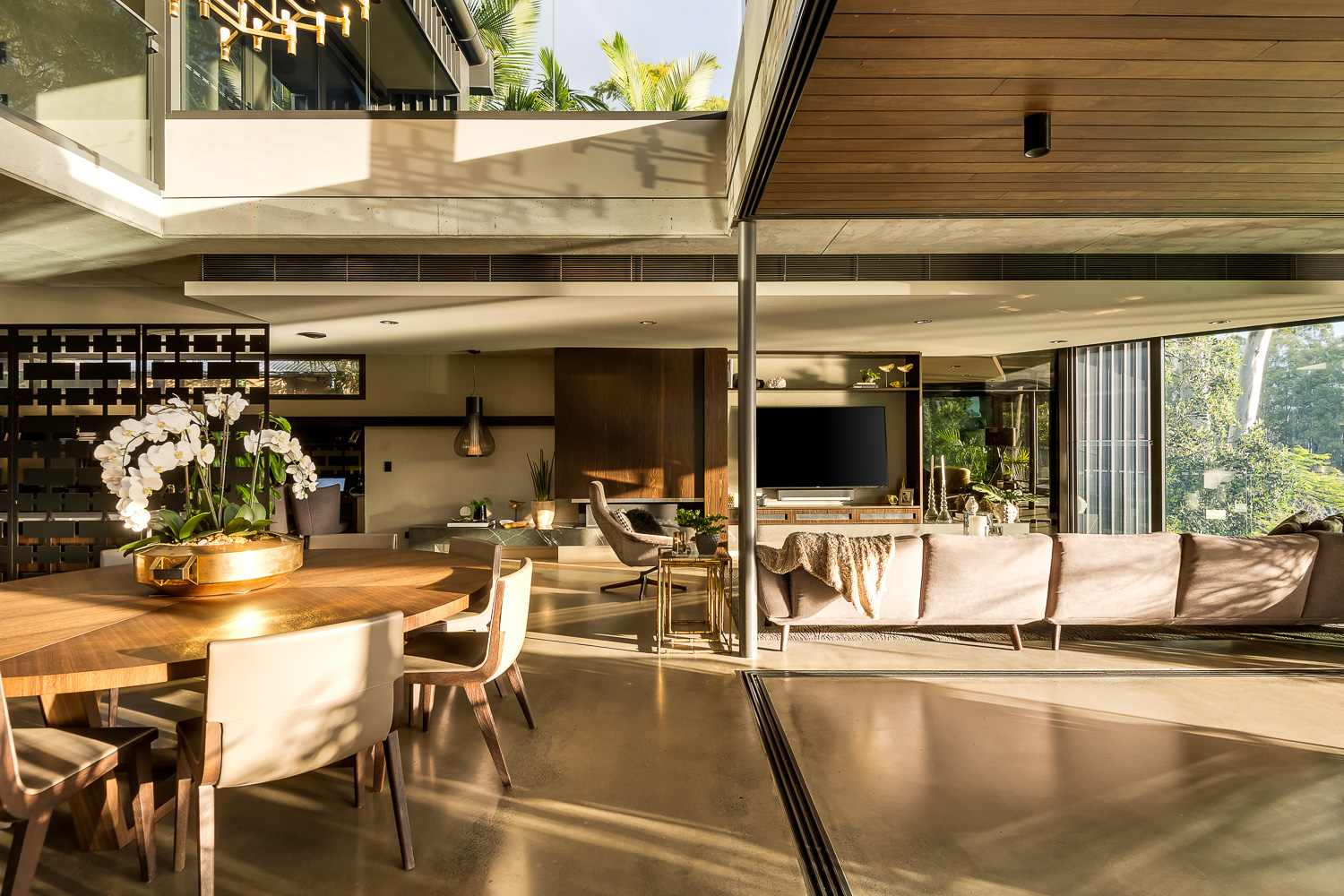 In the expansive open plan kitchen, living and dining area, the burnished concrete flooring and off-form concrete slab of the upper floor are softened by stained oak cladding and timber staircase which add a warm organic quality to the space. Stacking glass doors provide a seamless connection to the outdoors, which is further enhanced by a spectacular overhead void that allows light to filter in from overhead glazing.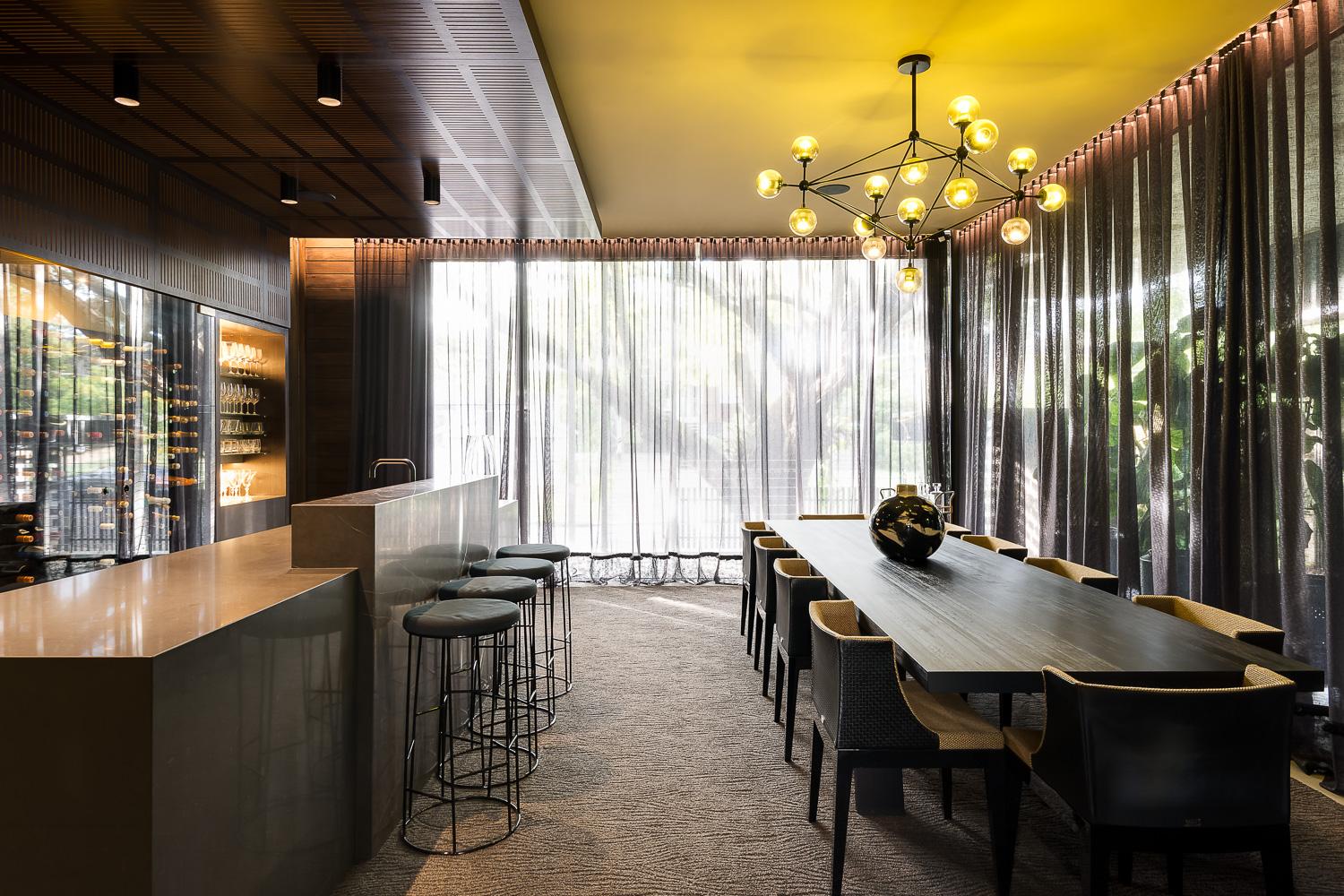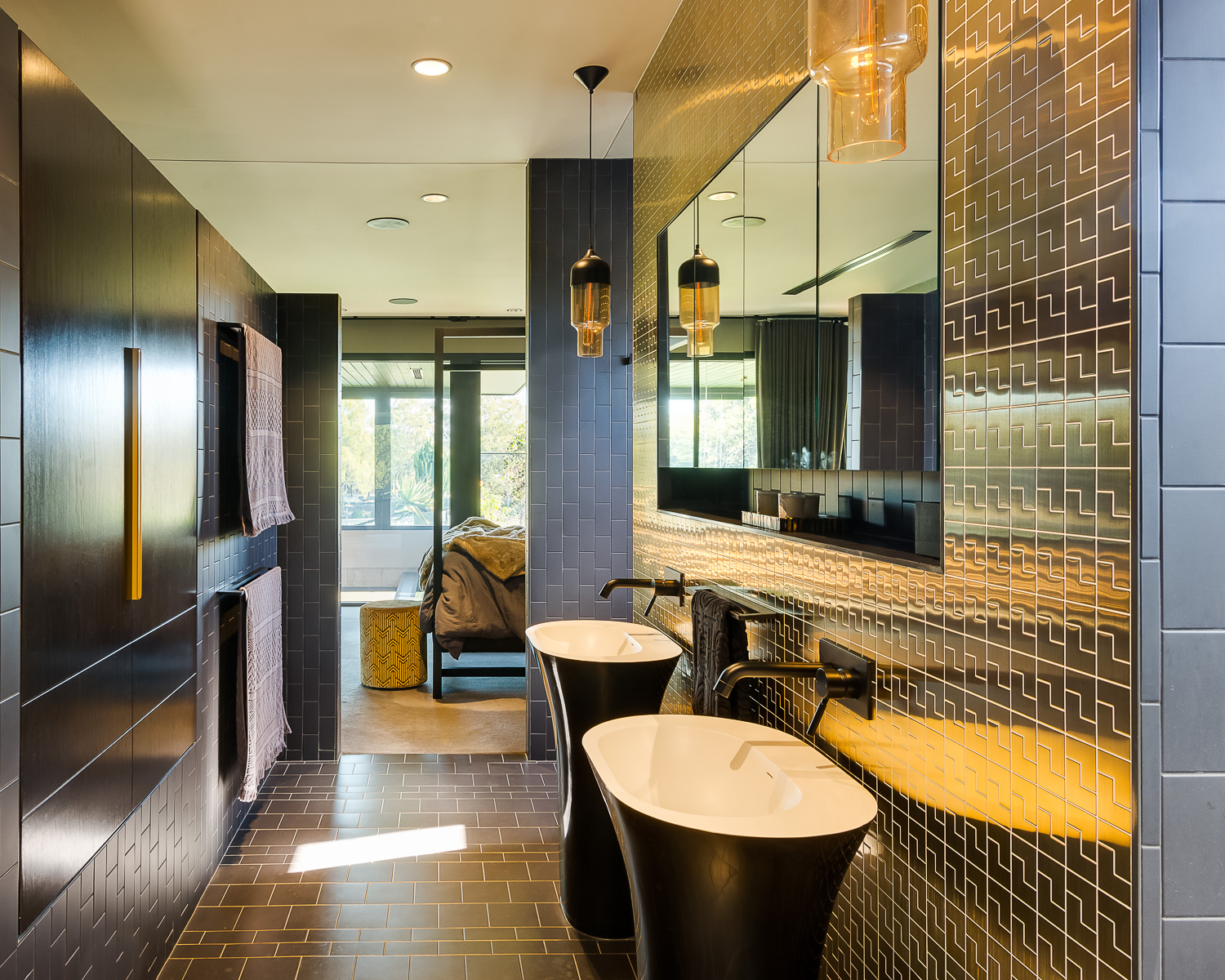 Mesmerising brass tiles in the bathroom provide a glimpse at some of the luxurious finishes found throughout this beautiful home that incorporates 5 Bedrooms, 3 Bathrooms, a home theatre room, gym, internal lift a 5 car garage, and a sumptuous, soundproof bar! From the interior, to the beautifully landscaped exterior, this home has everything you need for living and entertaining in absolute style.
See more custom homes by Thallon Mole Group at www.thallonmole.com.au