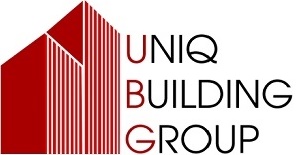 Danny Zanzoul is the founder/owner of UNIQ Building Group. With over 20 years; experience, Danny is exclusively qualified in the physical trade. Also, academically inclined, he has graduated with a Bachelor of Business Administration at the University of Queensland.
Prior to taking off with his own team, Danny has excelled in fields of project management of major developments, residential, commercial and customized transformations with due diligence and undeniable team vigilance.
His involvement in several major cooperation's based on both national and international grounds has seen the success of multiple construction and design awards. His knowledge of the trade is beyond a vision, sketching every corner of detail. A reflection of his knowledge is presented in his explicit, skilful and rigorous work.
Inspired by his passion for building/construction, every project we undertake is unique to its form, clientele and ambition. Every project offers a different challenge, and thus a different reward based on your goals. We are focused on showcasing magical construction work with product feasibility and customer satisfaction measurement.
VIEW OUR PROJECT GALLERIES BELOW