a stunning design for coastal and rural building sites
An outstanding new concept home by award-winning luxury home builder,  Glenvill Homes, The Bel-Air was designed to cater to the growing number of clients looking for contemporary homes to fill larger coastal blocks and rural acreages.
Whether taking in the panorama of the Mornington Peninsula or a rural landscape, the home has been cleverly designed with an array of innovative features that enable it to take full advantage of surrounding views from every aspect of the home, flooding the home with natural light, yet remaining energy efficient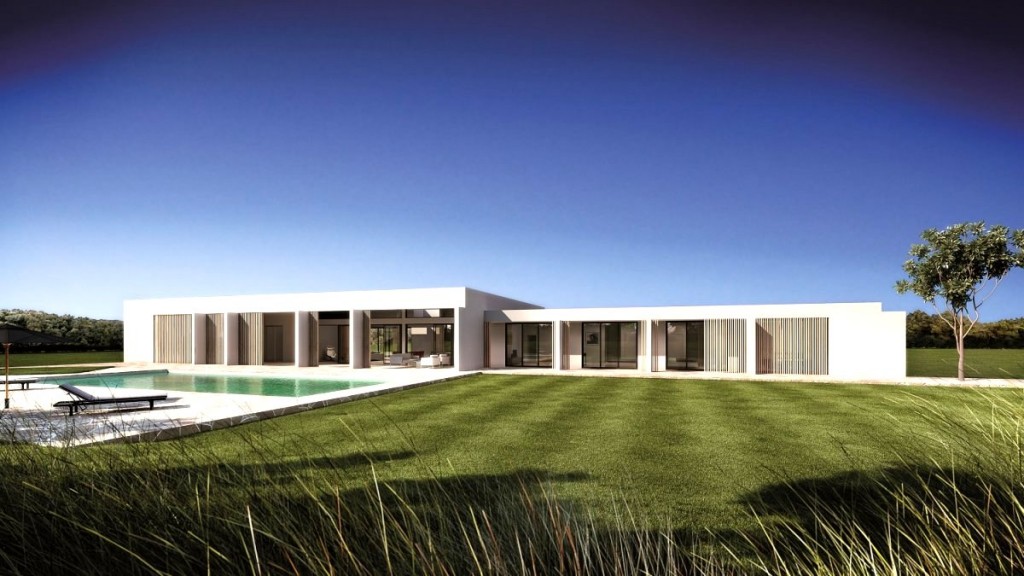 The single level home is divided into three sections with the open plan living area positioned within the centre of the home, separating the master suite from the guest/children's bedrooms. Hallways and services are contained on one side of the home to ensure that all the bedrooms and living areas enjoy uninterrupted views. The grand master suite includes a fireplace, dressing room, ensuite bathroom and a study, whilst the three bedrooms on the opposite side of the home include walk in wardrobes their own ensuite and a central lounge room, perfect for the kids to retreat to whilst adults are entertaining.
With travertine flooring and blade pillars that soar up to the skylights and four meter high ceilings finished in battened ash timber, the central living area of the home could certainly be mistaken for the lobby of a boutique hotel but despite its luxurious appearance,  the home is incredibly functional and expertly designed to be energy efficient all year round.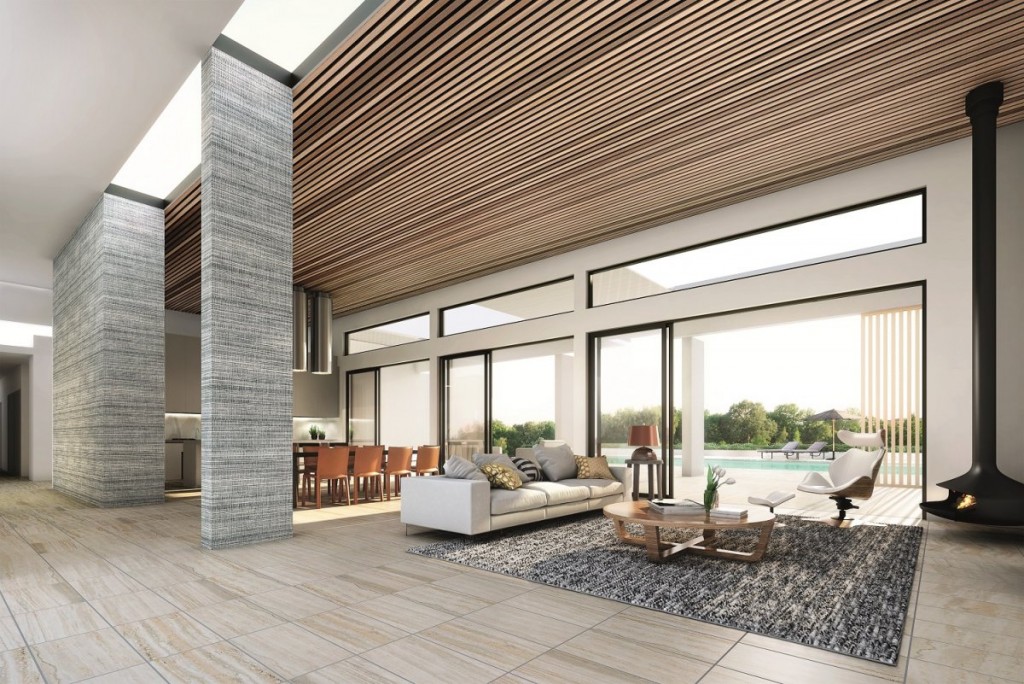 Extensive sliding glass doors allow the owners to fully enjoy the surrounding views whilst creating a seamless connection between the interior living areas and the 164 square meters of outdoor living space.  It is across the verandah that extends the full length of the home,  that the innovative design aspects included in The Bel-Air can be can be truly appreciated. Automated roof louvres can be opened and closed to allow shade in summer whilst letting additional light into the home during cooler months.  Additional timber battened bi-fold screens not only add an aesthetic element to the home's exterior but also act like a second skin;  allowing residents to sleep securely with open bedroom doors whilst providing a breezeway, or fully protecting the home from harsher weather conditions and providing an additional level of security to the home on departure.
The functional design continues with a double garage that incorporates a workshop and storage area and can be extended further to accommodate a boat and other equipment. The home also includes a mudroom, and the design of the home can be adapted from a floor area of 32 to 67 squares, making The Bel-Air an outstanding choice for rural / beachside living.
See more at Glenvill Homes