Overlooking the marina in Mindarie, this stylish, contemporary home by award winning Mondo Exclusive Homes offers a whole lot of home on a narrow compact building site of 336sqm. With a lovely waterside position a key part of the brief was obviously to take full advantage of the available views. Incorporating large terrace areas and an open-plan design Mondo have created a home that allows the owners to enjoy the coastal ambience whilst still maintaining privacy from neighbouring homes.
Two tone render adds to the striking angular lines of the front façade, softened by a central timber framed doorway and warm timber lining on the eaves. Accessed via a gate and stairs at street level, the raised entry of the home has been finished in polished concrete with exposed aggregate which immediately sets the modern minimalist (with a touch of industrial) style of the home. A number of sliding glass doors provide easy access to the terrace area whilst also letting in loads o natural light and the views.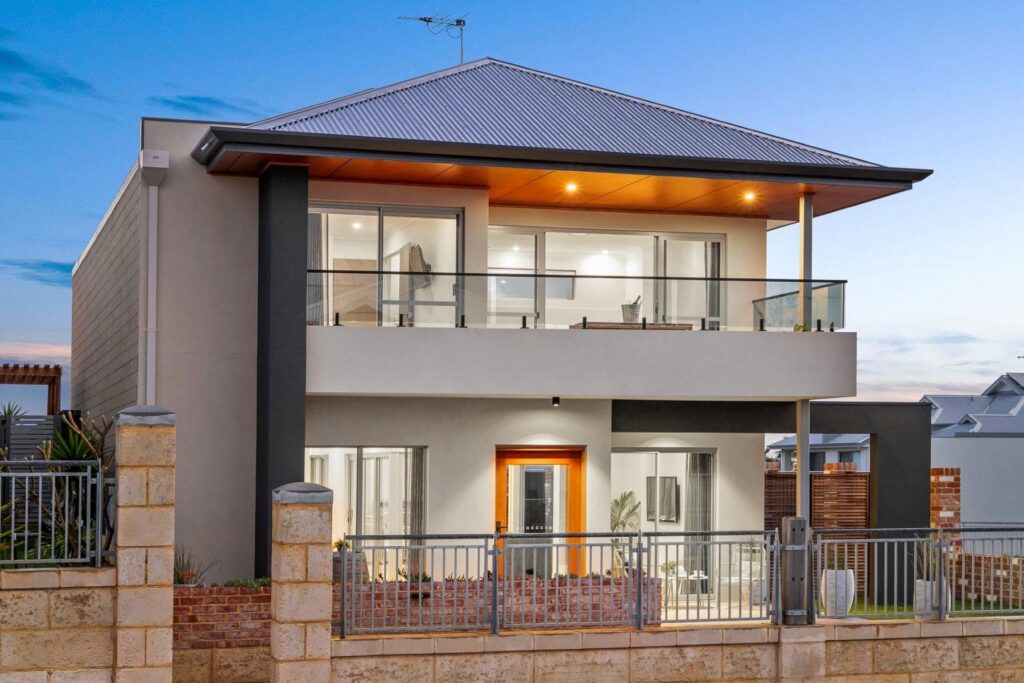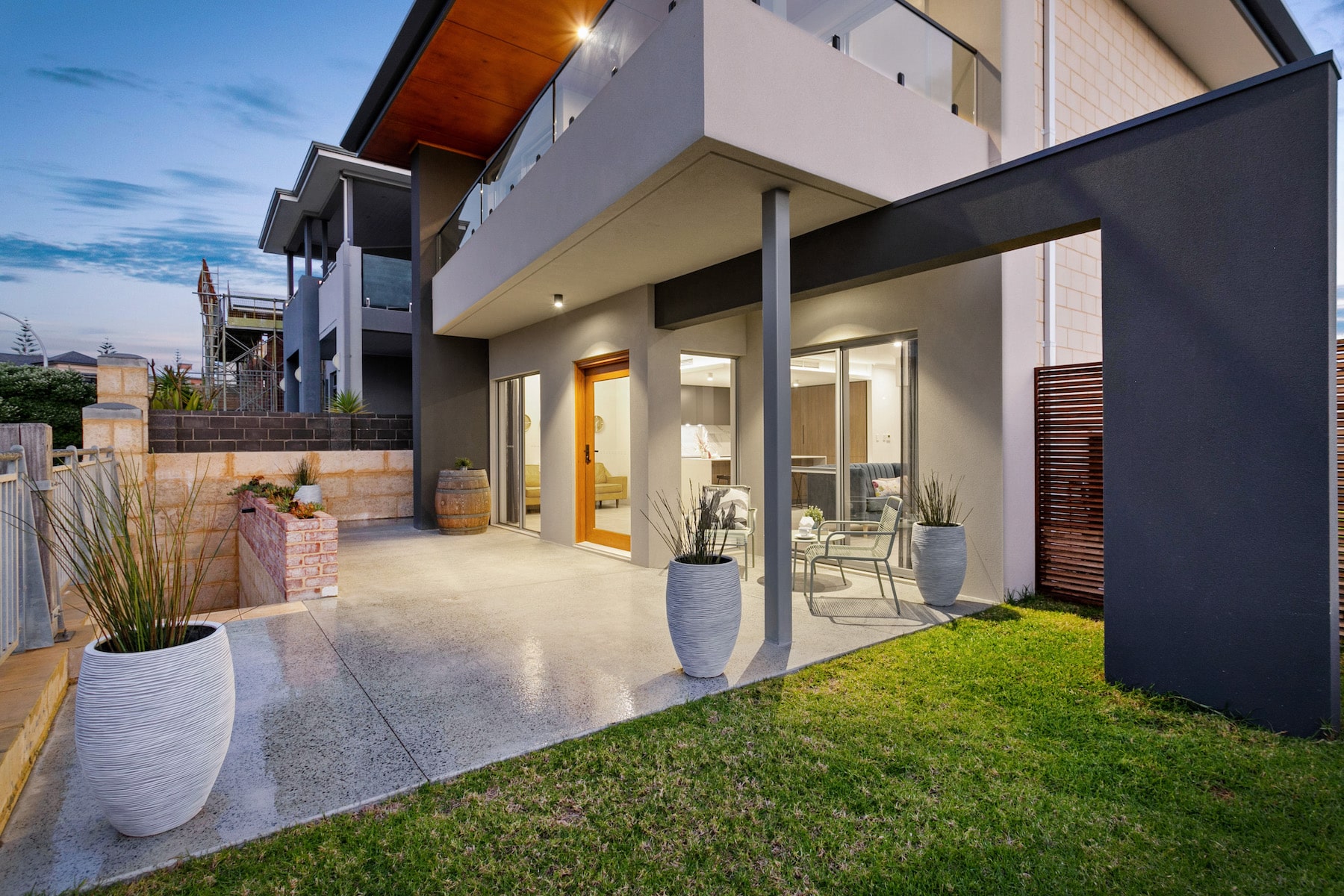 At the centre of the lower floor open-plan living space is the designer kitchen. Sleek black and timber veneer cabinetry contrasts with white marble tiles and an engineered stone benchtop to create a stylish and sophisticated space to cook and entertain guests without missing out on the conversation.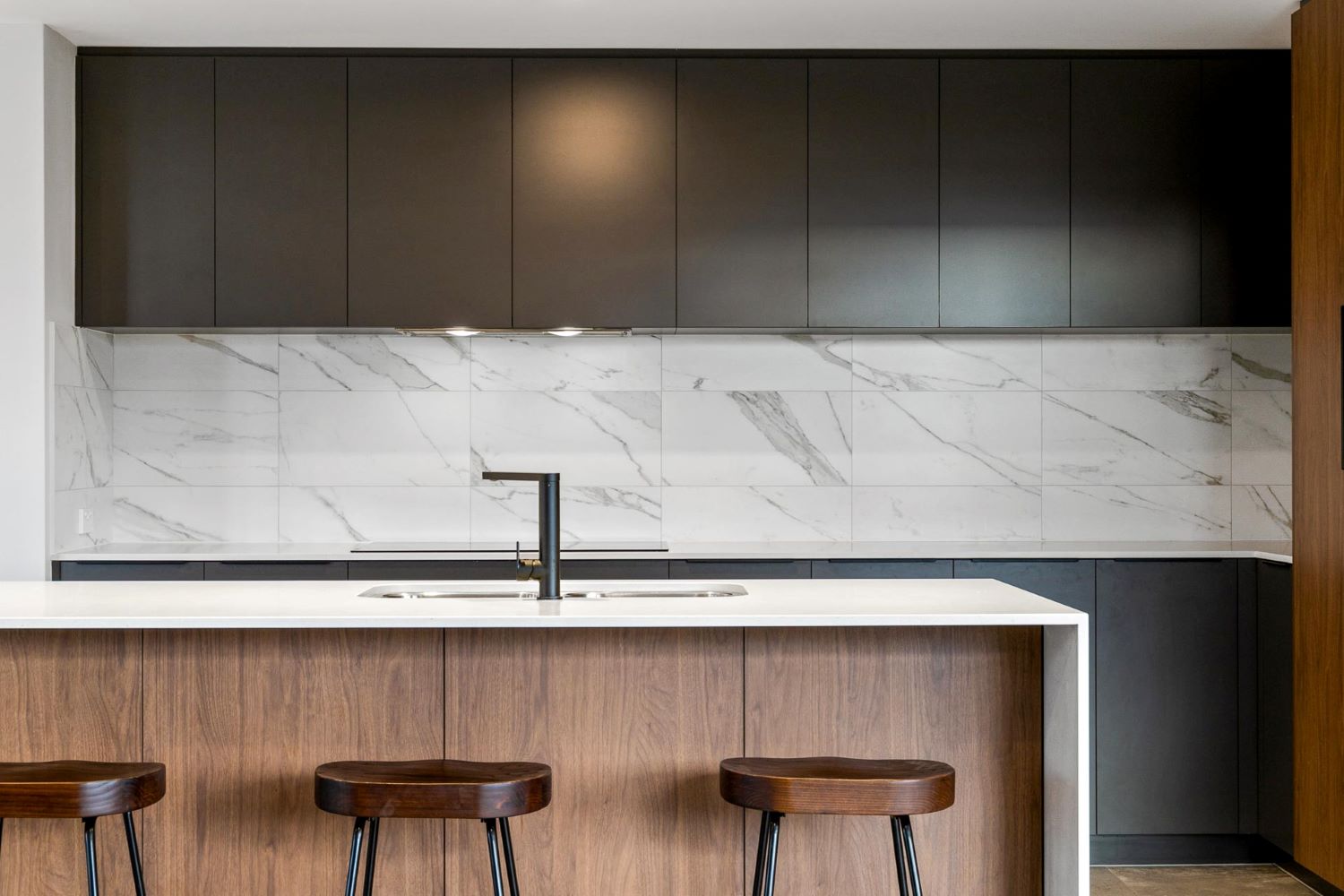 A lap pool surrounded by decking and adjoined by a covered alfresco area are positioned at the side of the home allow for private outdoor entertaining and midnight swims whilst still enjoying the seabreeze.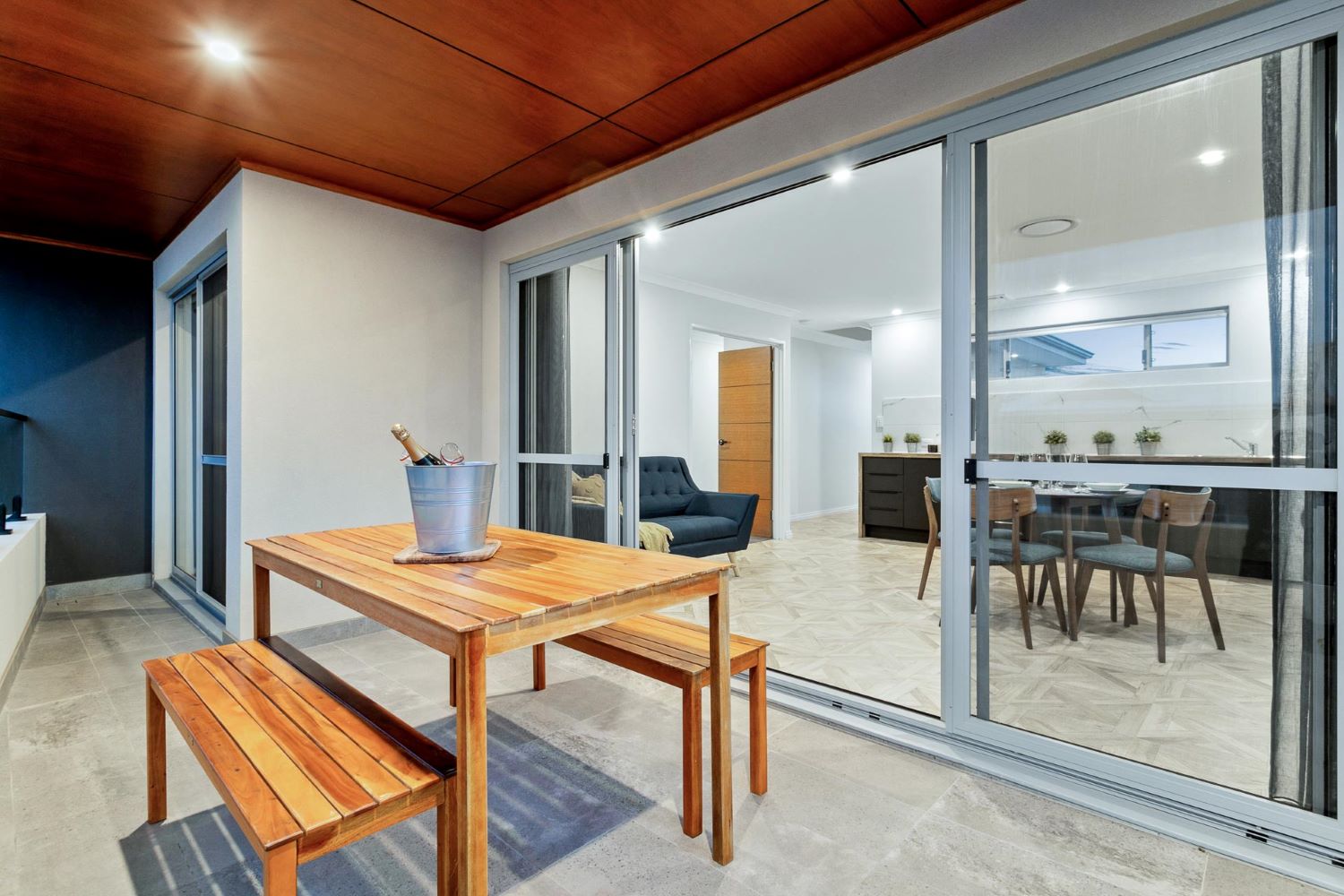 Separated from the three children's bedrooms on the lower level, the upper floor parent's retreat, is a self- contained little hideaway complete with its own kitchenette, lounger area and generous terrace with magnificent views.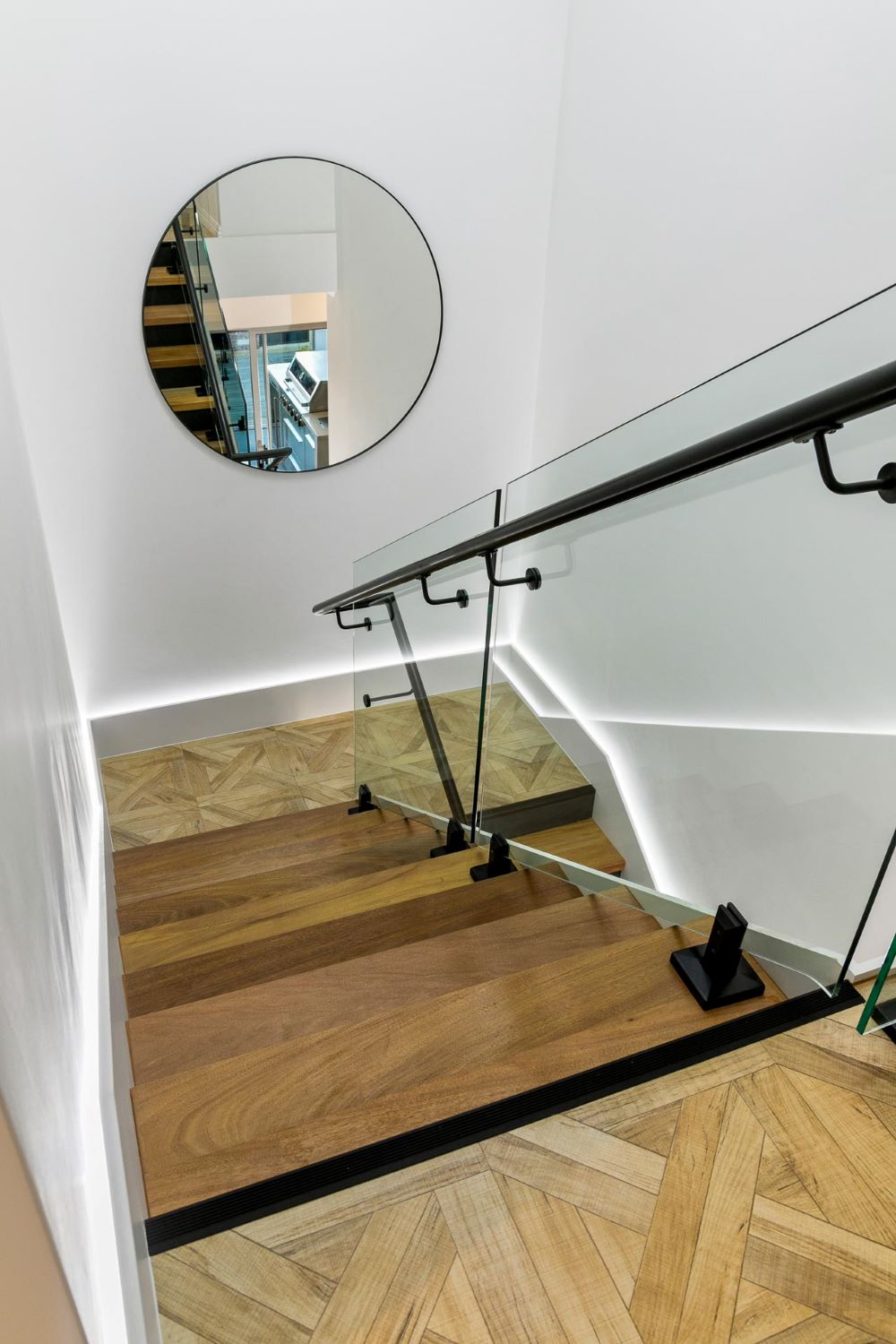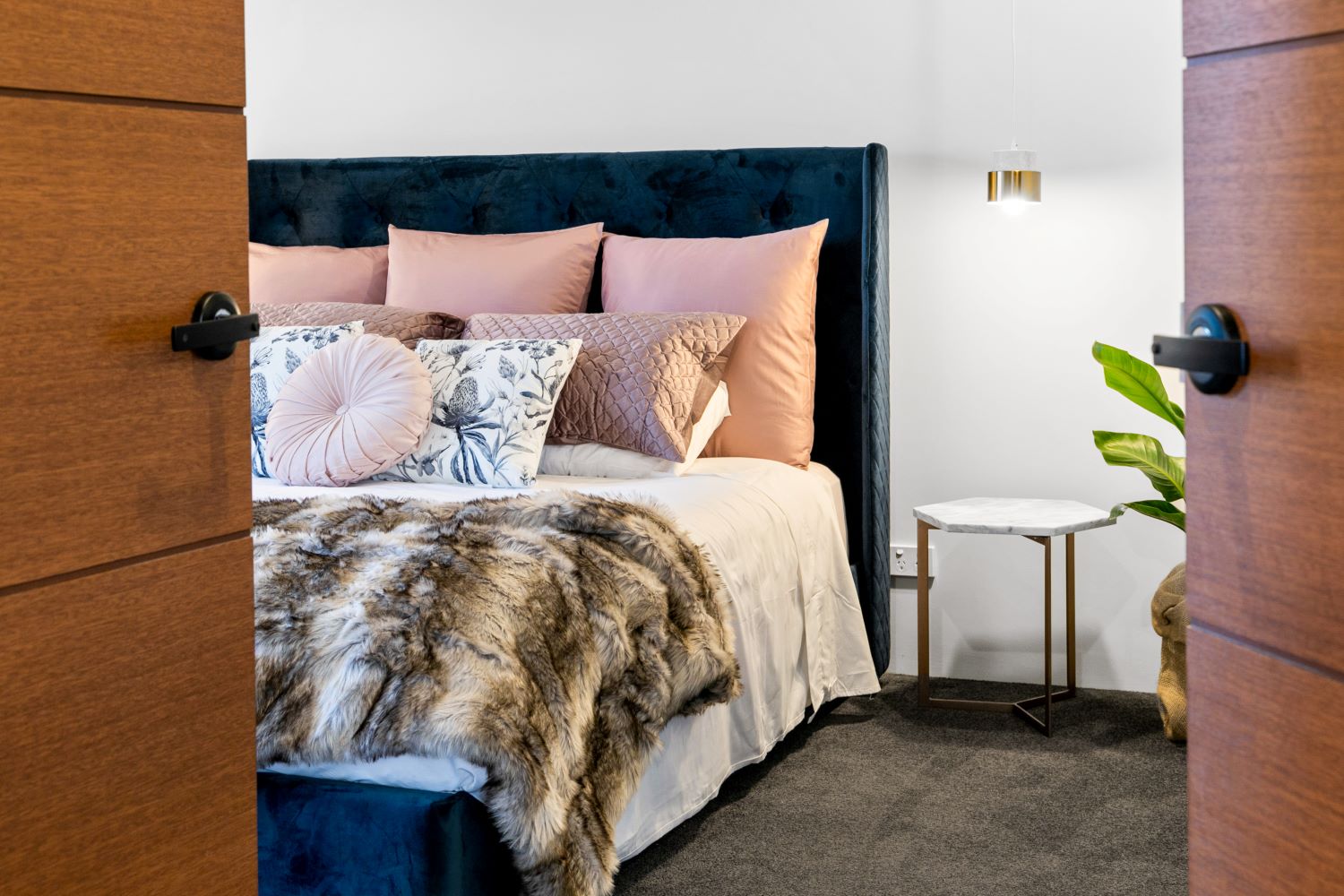 A 19/10 Geddes St, Balcatta WA 6021
P 0421 223 831
E ray@mondoexclusive.com
I @mondoexclusive
W mondoexclusive.com.au