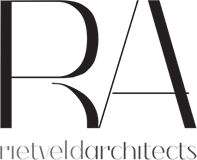 ---
Mark is a registered architect with over 25 years' experience. Like his mentor and step father, the late Peter Overman, Mark has been the recipient of numerous national and state design awards for his innovative residential designs.
Mark graduated from Curtin University in 1989 and moved to San Francisco to work for five years. He subsequently moved back and started working for several firms before he decided to open his own Architectural studio.
Rietveld Architects was formed through Mark's desire to create a bespoke design focused firm that could better create, visualize and deliver the contemporary designs for which his passion resides. He uses only the latest 3D software so that the clients are able to clearly visualize their design as it progresses through the various stages.
           VIEW OUR PROJECT GALLERIES BELOW