For Australians, David Bromley is probably one of our most well-known and most loved artists. Since he first emerged in the mid 80's he's continued to gather a huge fan base thanks to his distinctive pop-art kind of style, vibrant style and general awesomeness. Now, David has given us yet another reason to love him, generously donating several paintings to Australian charity Mission Paws'ible to help fundraise to expand their strained Bali operations where tourism restrictions have seen a massive increase in abandoned, neglected, abused and starving dogs.
Inspired by his Bull Mastiff Keith, named after Keith Richards, and a co-worker's recent family addition Django, a rescue with hearing problems, Bromley & Co is generously providing five original paintings by David. Four of the paintings feature rescue dogs that were saved by Mission Paws'ible in a bid to honour their journeys and the work Mission Paws'ible are doing. Bromley's generous donation is his way of giving back to the loveable creatures he says "have got me through some very tough, lonely times".
"When I was sent the images (of the dogs), I just wanted to cry… When I see these dogs and what they were and to what they have become, oh my god, I feel very moved indeed… I love dogs" says Bromley.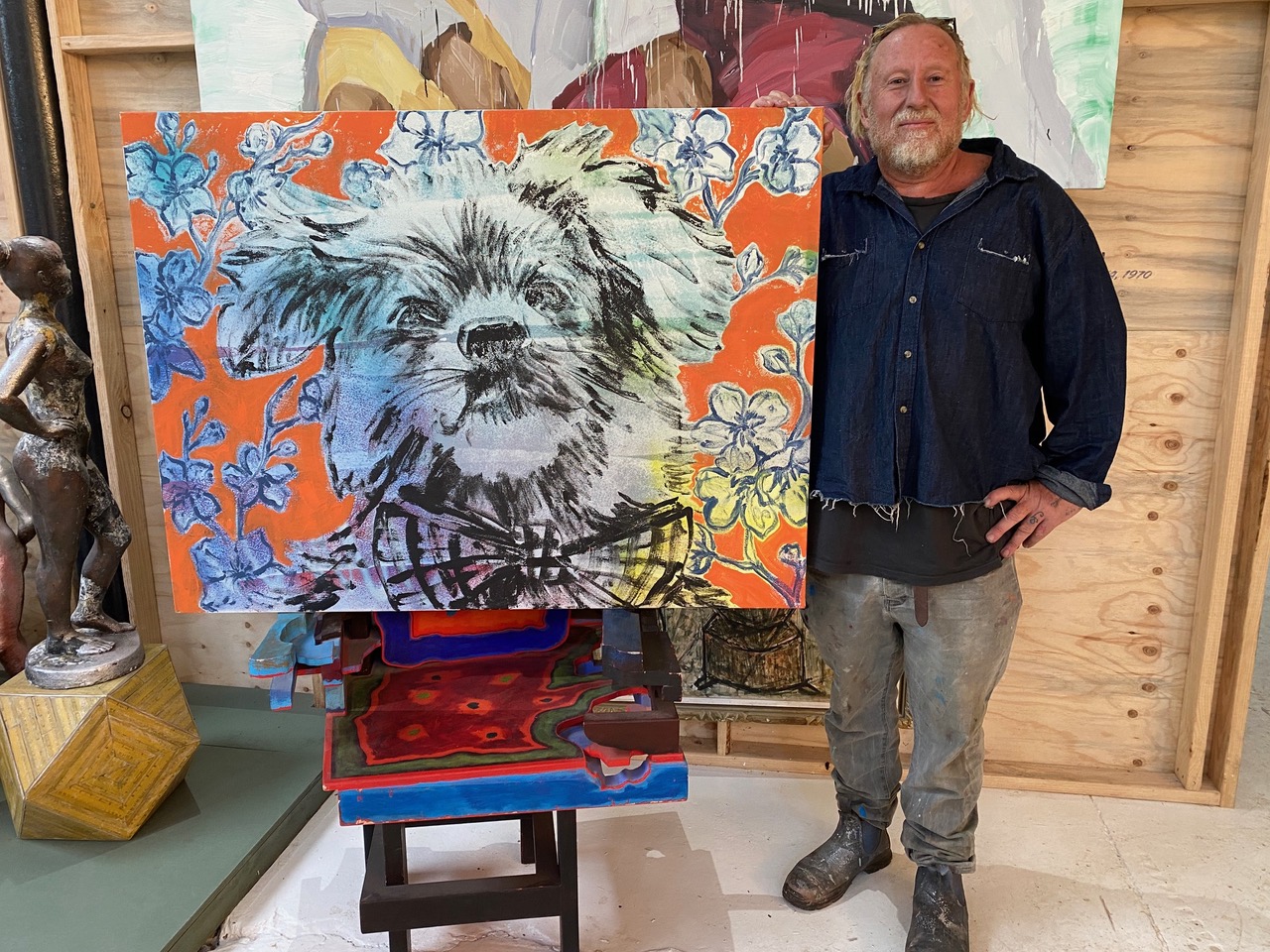 Mission Paws'ible was founded by Prue Barber, a fellow Melbournian who gave up her successful corporate career in Australia many years ago when she saw the overwhelming amount of abandoned and seriously neglected dogs in Bali that needed help. Prue personally saved hundreds of dogs using her own financial resources until the registered Australian charity Mission Paws'ible was founded. Many of the dogs rescued by Mission Paws'ible are in a terrible condition when found, however with love care and attention they are rehabilitated to a point where they are unrecognizable.
Some of these incredible trans'fur'mations have been captured in David's iconic style including Charlie whose happy ending story you can see here: Charlie's Story  The original paintings of Charlie and another rescue Limo (seen below) are being offered as second and third prizes valued at $9,000 each.
"I like to do things to help when I can and use my paintings as a source of something positive and I think what Mission Paws'ible are doing is just so humbling and heartwarming".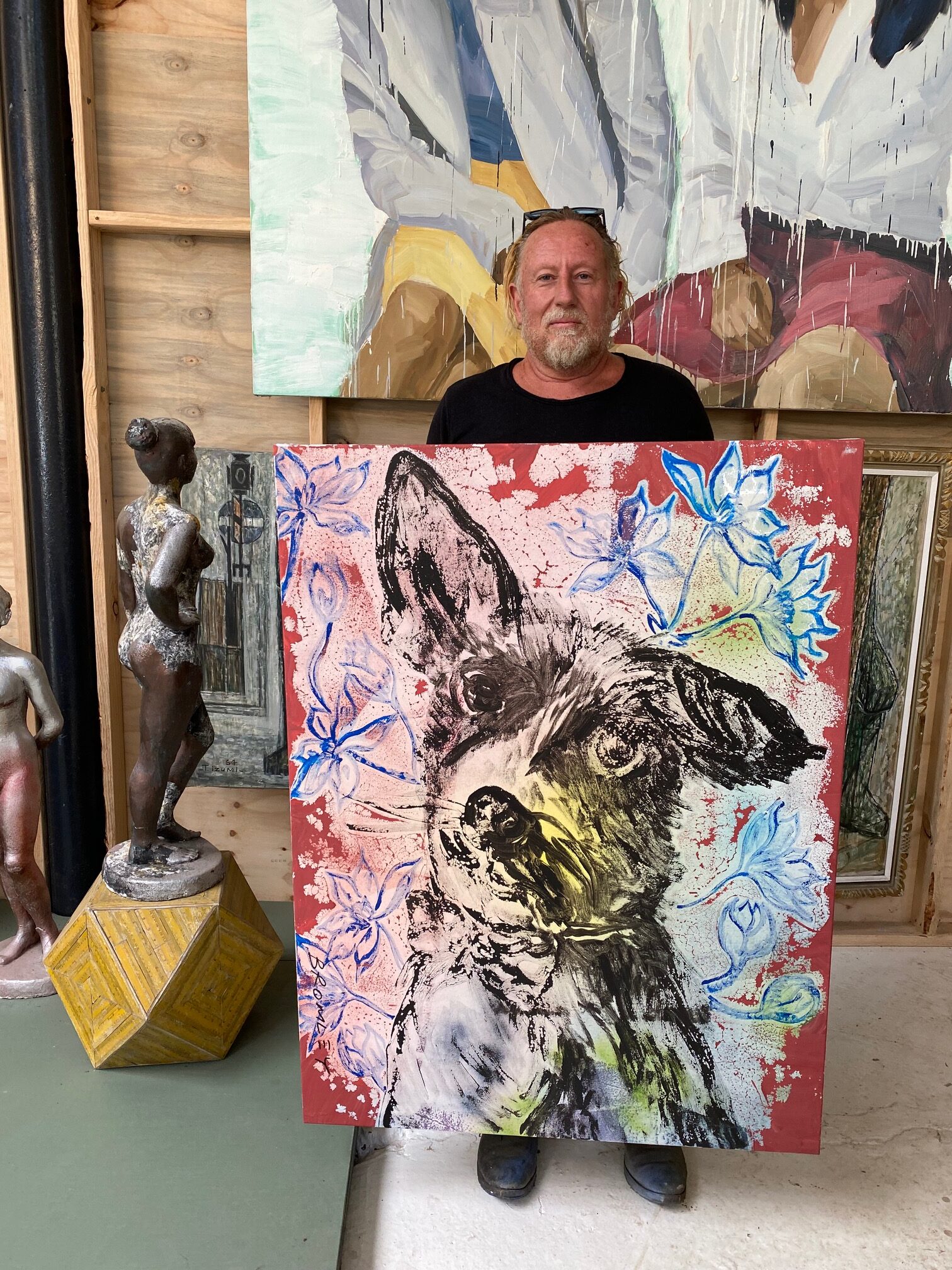 Three subsequent paintings will be offered at a later date. Each of the extraordinary original paintings will also be sold as high-quality prints, with limited, signed editions also generously provided by Bromley & Co. Follow Mission Paws'ible to stay up to date with this exciting collaboration.
Find out More