Built for a family with two growing children and a love of the outdoors, this Bicton home combines a sleek modern style, and innovative architectural features.
Built by WA custom builder Maughan Building Company, who have a focus on solar passive home design, it was not only awarded a major Housing Industry Association Award but also won praise from judges as 'an exceptional home' … 'with impeccable attention to detail'.
Sophisticated in its simplicity, the home incorporates a range of clever design principles such as living areas that make the most of northern light, minimising the use of artificial lighting, along with well placed windows that provide natural ventilation, enhancing the homes environmental efficiency.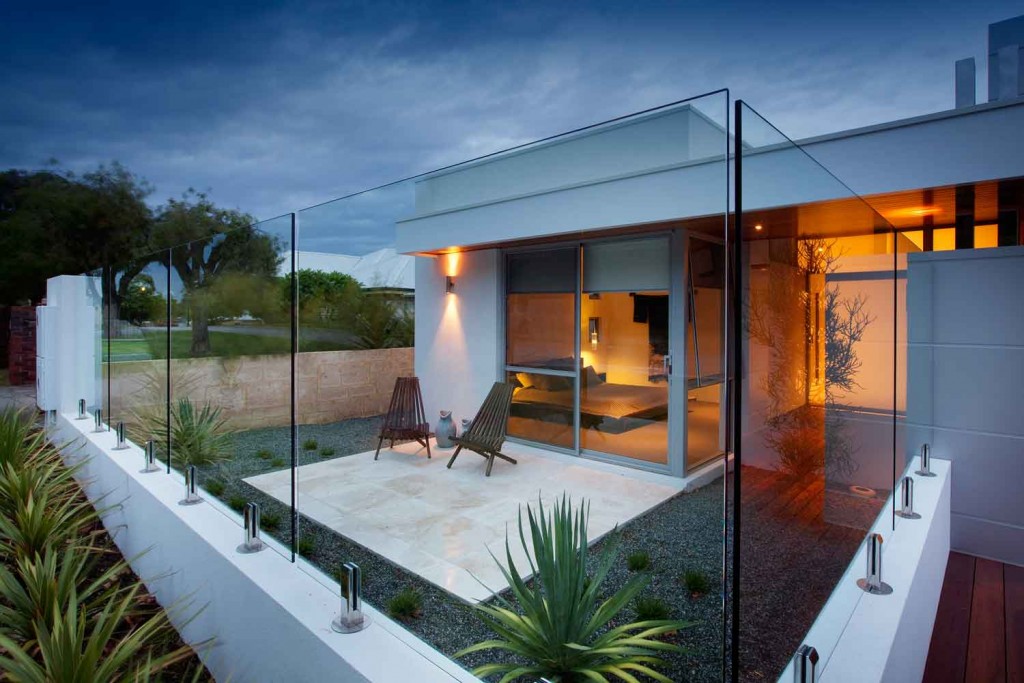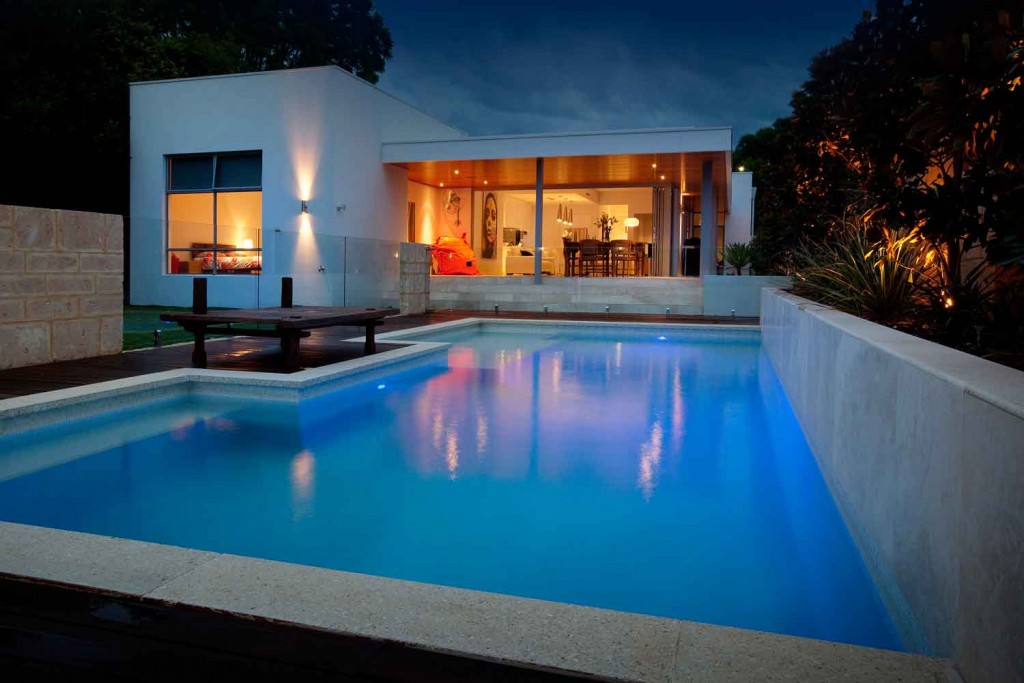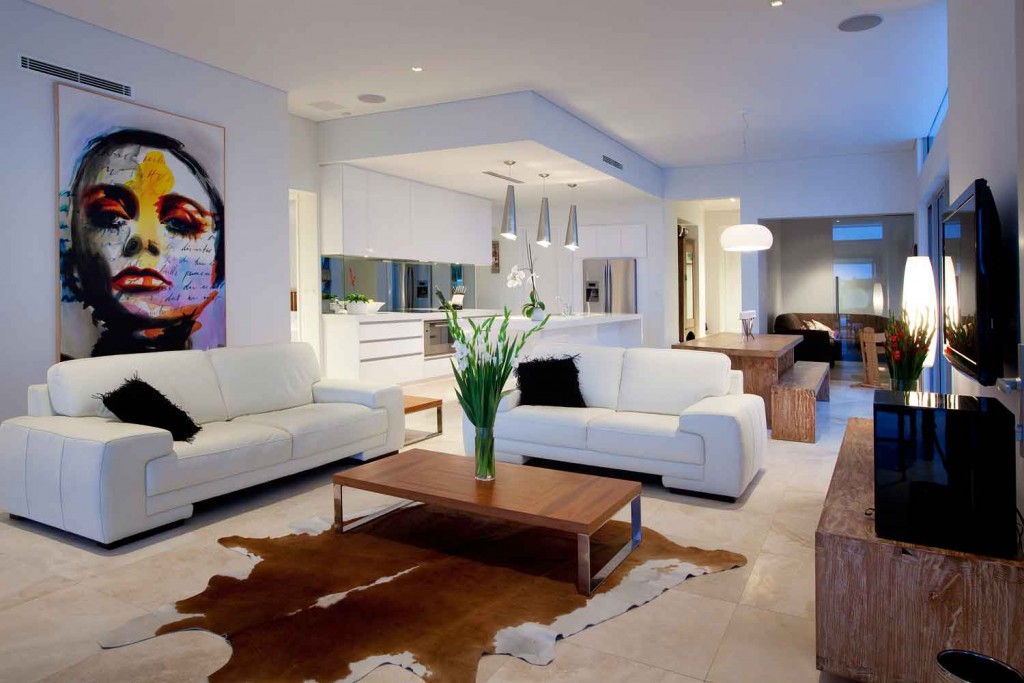 Other clever design aspects include a commercial-grade flat roof concealed by sleek fascia's that allow solar panels for both pool and home to be incorporated without compromising design aesthetics.
From the sleek open plan living areas, glass bi-folding doors provide a seamless transition to the alfresco area that overlooks a stunning 10m swimming pool and compliments the families outdoor lifestyle.
The skill of the builders – Maughan Building Company are clearly apparent in the sophisticated design initiatives that have been included in this stylish home.
This home was featured in WA Custom Homes   – luxury custom homes annual 2014.