"Calling Monika Tu just another realtor is like saying Michael Jordan is just another basketball player." – CCTV World News
In the largely male-dominated world of realty, founder and director of Black Diamondz Property Concierge Monika Tu is a breath of fresh air, a feminine, joyous, inspirational business leader heading up one of the country's most successful ultra-luxury real estate companies.  
Whilst clearly strong, determined and powerful, Monika is also simultaneously humble. Her openly nurturing energy immediately conveys her profound ability to understand the hearts and minds of those around her, including the needs, feelings, aspirations and desires of her extremely wealthy, successful clientele. Her definition of luxury being "the service we provide, not the multi-million value of the property", combined with her company-wide motto of under promising and over delivering, means she has become the go-to super-agent, the ultimate first and last word, in the highly competitive world of Sydney's property and lifestyle market. With her invaluable insight into the upper echelons of Chinese society, Monika knows better than anyone else how to harness the expansion of global buyers into the Australian market. 
Her remarkable entrepreneur's success began three decades ago when she arrived in Australia as a nervous young Chinese immigrant with little money and no English. Little did she know then that the lonely struggles and seemingly insurmountable cultural challenges she confronted and overcame were to become one of her most valuable assets, that, when coupled with her empathetic, principled personality, would lead her to become one of Australia's most inspirational and awarded business women and an international expert at the forefront of the Australian luxury property landscape.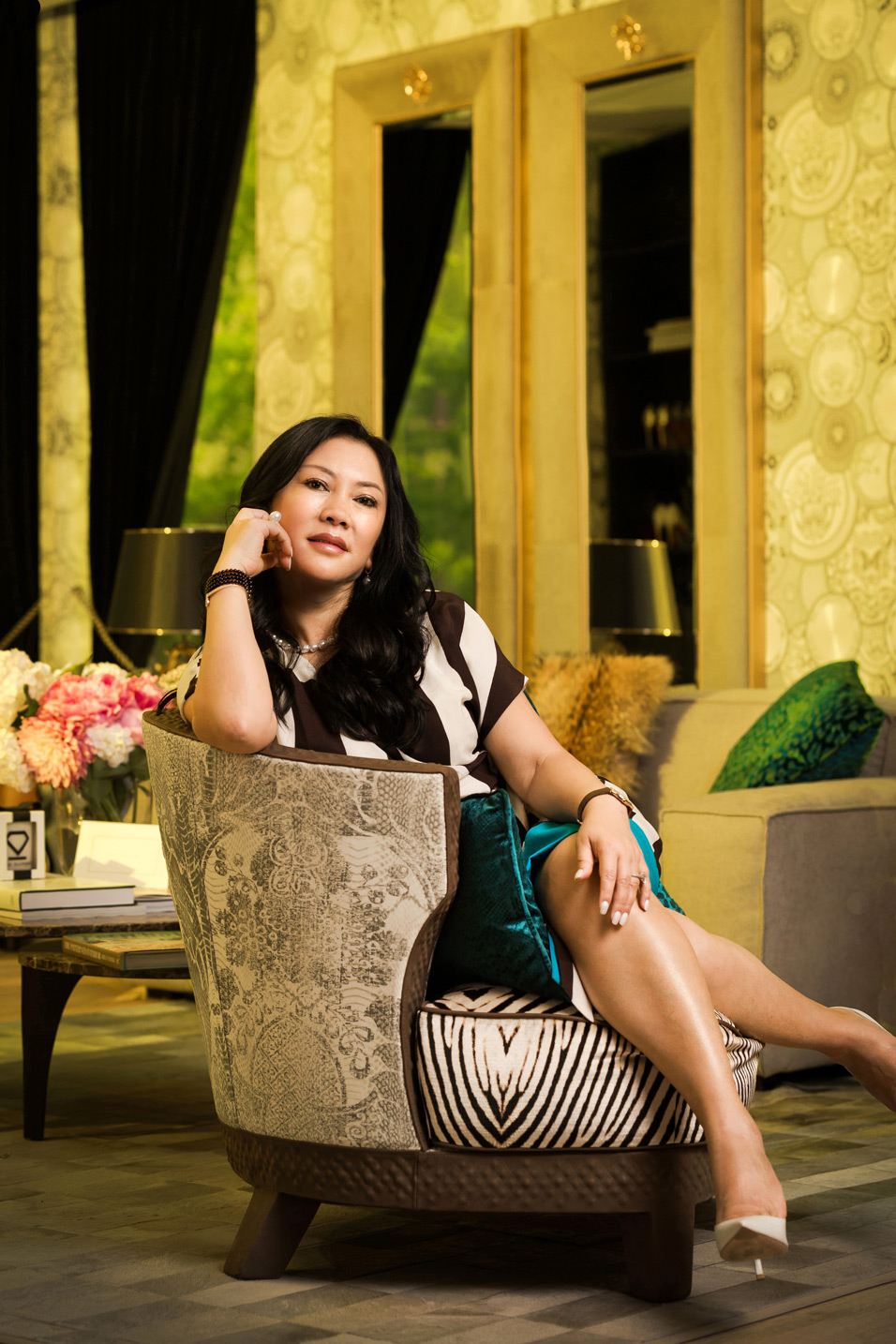 As is the case with so many extremely successful and innovative businesses, Black Diamondz Property Concierge begun by accident.  Chinese investors were looking for someone to give them the right advice on the Australian lifestyle and, having embraced and understood her unique position as an Asian Australian in a Western Country, Monika recognised she was in a rare position to help. "Although I think of myself as more Australian than Chinese, I understand Chinese culture and way of doing business completely. I never actually conceived a real-estate business at all. I was establishing a lifestyle service designed to help Chinese immigrants settle into their new lives in Australia. Then my friend asked me to help find a home for a successful Chinese friend of hers – so I did, scanning the property pages until I found a suitable residence. And the rest is history." 
Today, infused with Monika's dynamic, generous, free-spiritedness, Black Diamondz Property Concierge offers a unique, unrivalled service to the local and international property market delivering consummate levels of extraordinary service to ultra-high net worth Chinese buyers and Australian sellers.  
Her experience in Chinese lifestyle needs and hopes, combined with her intimate understanding of what Australia has to offer, guarantees she offers a superlative service. "I was also an immigrant. I know that first you need a home – then you can create a life. I want my clients to make perfect purchasing decisions – to make choices that make complete sense to them. I want to help people do more than buy a house, I want to help them find their perfect home so that they can really integrate and belong and give their children wonderful lives."  
So what is Australia's attraction to Chinese investors? According to Monika it is partially the relaxed lifestyle, the clean air and clear skies but mostly education. "My clients come to me with a package of needs that all need to be treated with the same priority – and they need my help with the gap regarding culture, language and the western mentality which is often quite a source of frustration to Chinese." So as well as addressing housing requirements, Black Diamondz Property Concierge also handles all other lifestyle considerations such as private school selection and registration, sourcing employees and local expertise, décor, charity involvement and integration. "Chinese investors see the whole and not one part of a transaction – I am offering them a complete service not just a house. I am helping them to make Australia home."  Is Chinese investment in Australia ever going to come to an end? Not according to Monika: "The Chinese will never stop buying property here – it would be like Australian's stopping eating vegemite". 
Her personal immigration experiences remain integral to her modus operandi and resulting success and her insights into the intricacies of Australian and Chinese lifestyles enable her to put herself into the mindset of a prospective purchaser and facilitate a perfect transition experience for her clients: "With all the research my clients can do online about Australia, the place is still very alien – it is incredibly challenging for them to comprehend the strong Australian accent and to know who to trust along the journey of investment. It is part of my job to ensure I offer a comfortable bridge between cultures and ensure the perfect property match to foreign buyers looking to settle in Australian properties".  
"I am a woman, a mother, a nurturer."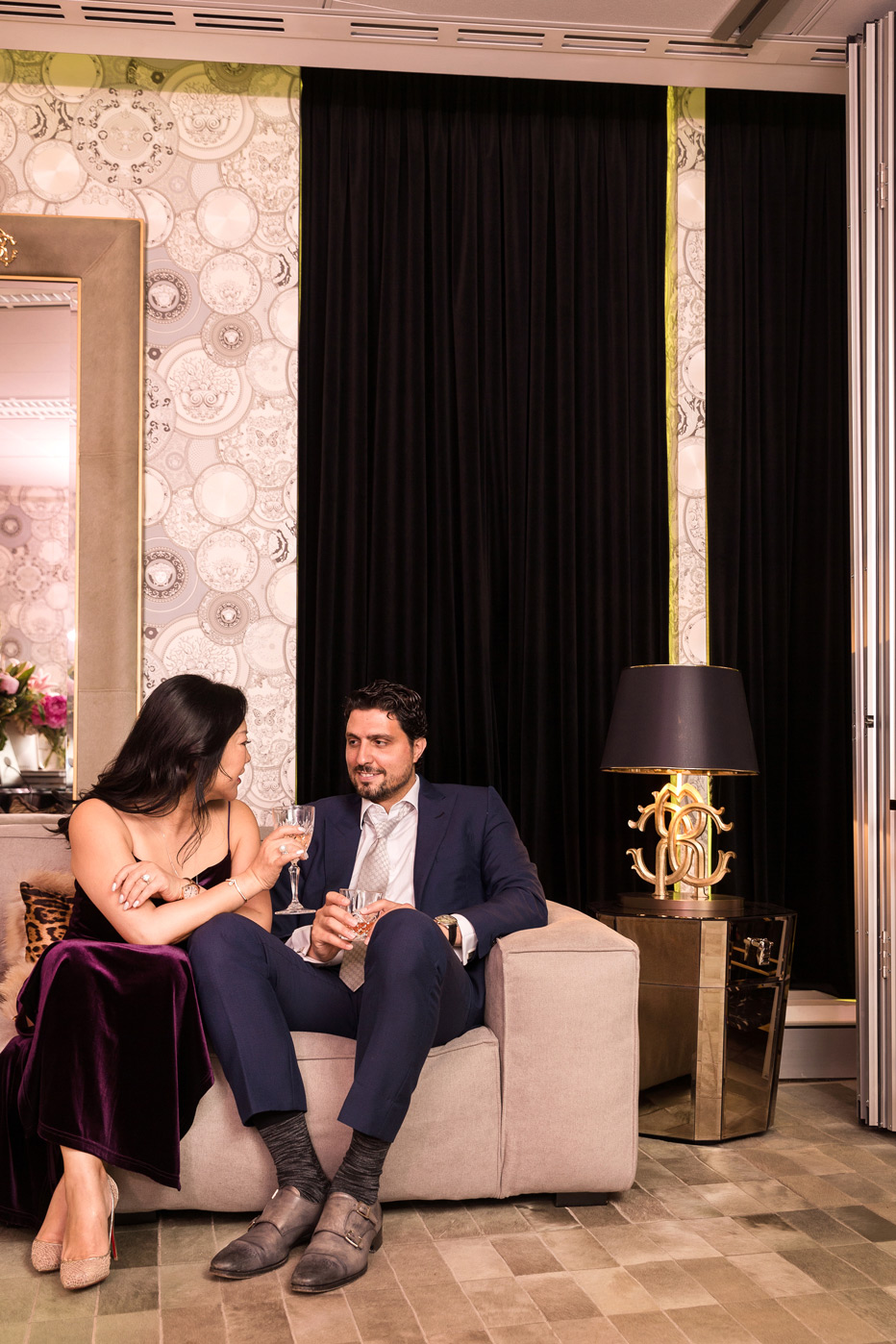 Monika genuinely loves people and this shows. She and her team, which has grown to over 35 people, are devoted to giving people their best and most honest advice. "Our objective is to help Chinese investors – closing the transaction is a secondary objective. Our clients are amongst the world's most successful people and they are extremely time-poor.  They know that a premium service demands a premium price and I believe in giving a lot up front. Truth and proper guidance is what they consider crucial to a premium service." 
The trust that Monika and her brand bring to the negotiation table results in over 80% of her business being based on referrals. "Success may come and go, but integrity is forever – so I always choose to do the right thing! This way, no matter what the business outcome is, I will be successful as a human being in the areas that matter most." 
I truly love working with people – their success is my success.
Today, Black Diamondz has offices in Sydney, Shenzhen, Beijing, Shanghai and Hong Kong. Monika's borderless, seamless service means Monika really is the queen of Sydney real estate. Some call her a genius due to the way she has closed some of the most astonishing transactions amongst Sydney's most prestigious addresses. In a largely male-dominated business – Monika's strives to lead by example. "Women are my passion. I am a woman, a mother, a nurturer – I just want to be myself and not pretend to be anything else. I love my job and I love helping people with particular needs that I really can empathise with. I truly love working with people – their success is my success. My mission is to give, I am my only competitor".  
 "My mission is to give, I am my only competitor"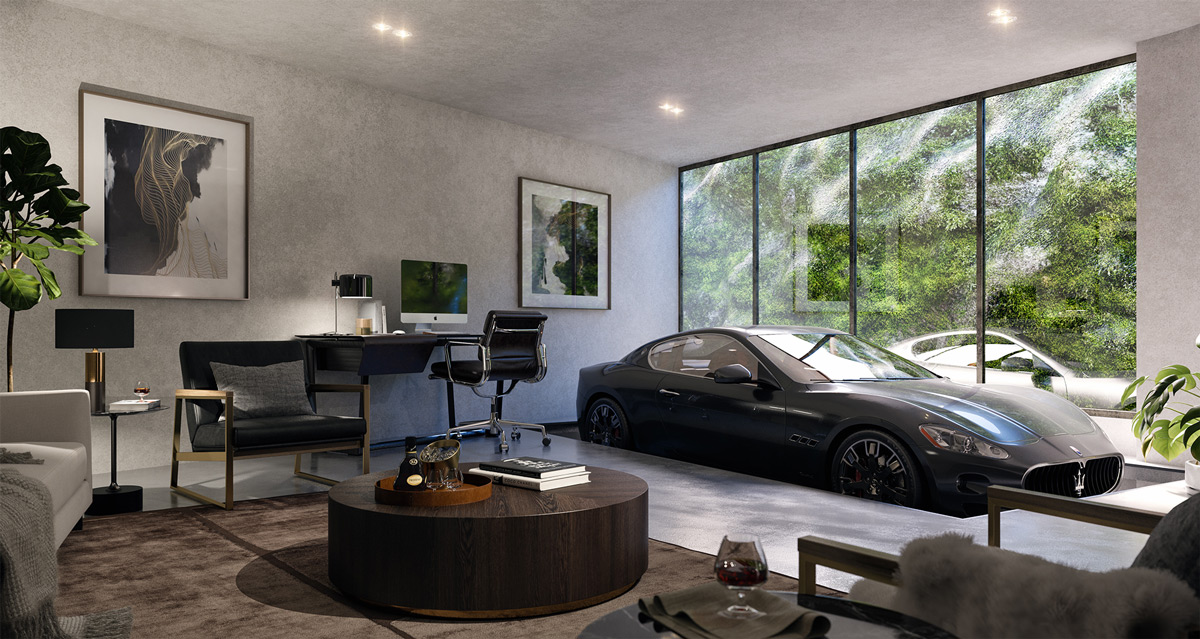 The Black Diamondz brand itself is another example of inspired Monika Tu Marketing. "I wanted to evoke the sense of a real estate firm that deals with luxury assets. The colour black evokes power and the jewellery element gives a sense of ultra-value. My logo is like a logo for luxury jewellery or Haute couture brand. Power, luxury and solidity – these are the things which matter to Chinese money." 
Given her demonstrated forward thinking, her affluent client list and her finger firmly on the pulse of the local and international real estate industry, Monika Tu opinions and forecasts can be found all over the international media including the BBC World News, China Central, Bloomberg and the Wall Street Journal.  
 Numerous accolades bear testament to her vision and entrepreneurial talents. In 2014 Monica won the Hong Kong Business Association's Success Story Award. In 2016 she was winner of the ABC's Australia's Top 10 Chinese Entrepreneurs awarded at Parliament House, and more recently was a finalist for both REB's Innovator of the Year (2017) and Ernst & Young's Entrepreneur of the year 2018. Monika featured on CCTV's 2017 Most Influential Series for her unmatched prowess in the Sino-Australian prestige property and luxury lifestyle fields. She also sits on the advisory board of Laser Corporation, an Australian owned IT and electronics solution provider that she established in 1987 and grew to a multi-national with offices in New Zealand, Shenzhen, Hong Kong and Sydney. 
"I want to give as much as I can and influence as much as I can"
Providing support to the community is one of Monika's ongoing goals: "I want to give as much as I can and influence as much as I can. I strive not only to be a role model for women but also for my community.  I have everything I need. I don't have to sell myself – I lead by example and philanthropy is my ultimate goal."  To this end, Monika is also a proud founding patron of the Global Women Leaders for the International Committee of the Red Cross, ambassador for Fashions of Multicultural Australia (FOMA) and BMW Australia, and patron of the Museum of Contemporary Art. She is involved in the Sydney Children's Hospital and the Starlight Foundation. 
Many of the people welcomed by Monika into Australia are giving back. A passionate philanthropist, Monika was one of the top fundraisers for the Vinnie's 2018 CEO Sleep out and 90% of her funders are Chinese despite the fact that Monika has "never asked them for a cent".  
And Monika is clearly grateful not only for what she has achieved but for what she is able to help others achieve: "I am constantly thankful that I have built a company that has enhanced and will continue to bless the lives of many people."