Enviably situated on the canals of Mooloolaba in Queensland, Chris Clout has once again delivered an extraordinary, resort-style custom home design in 'Yacht House'.
Described by Chris as 'coastal contemporary meets industrial', this unique waterside home incorporates a myriad of organic materials and unique features to create a home that epitomises luxury coastal living.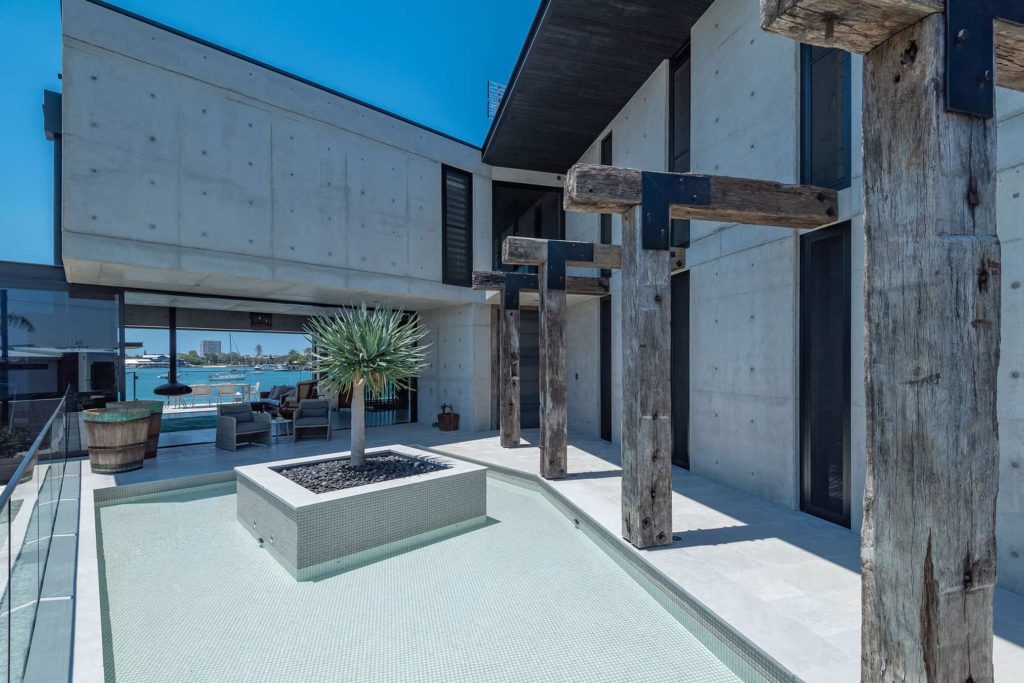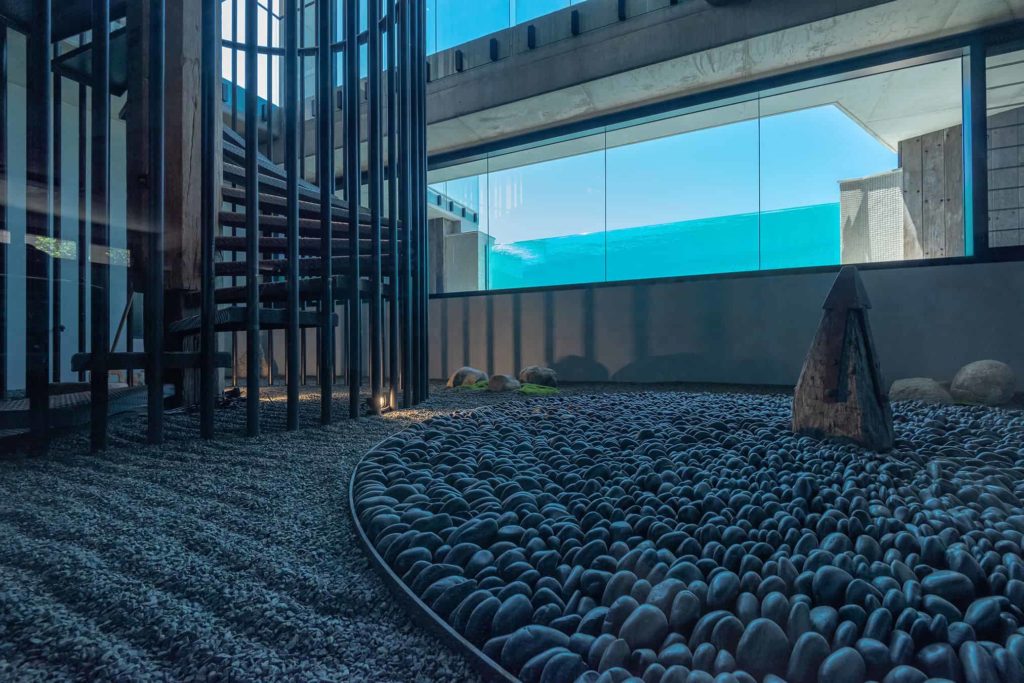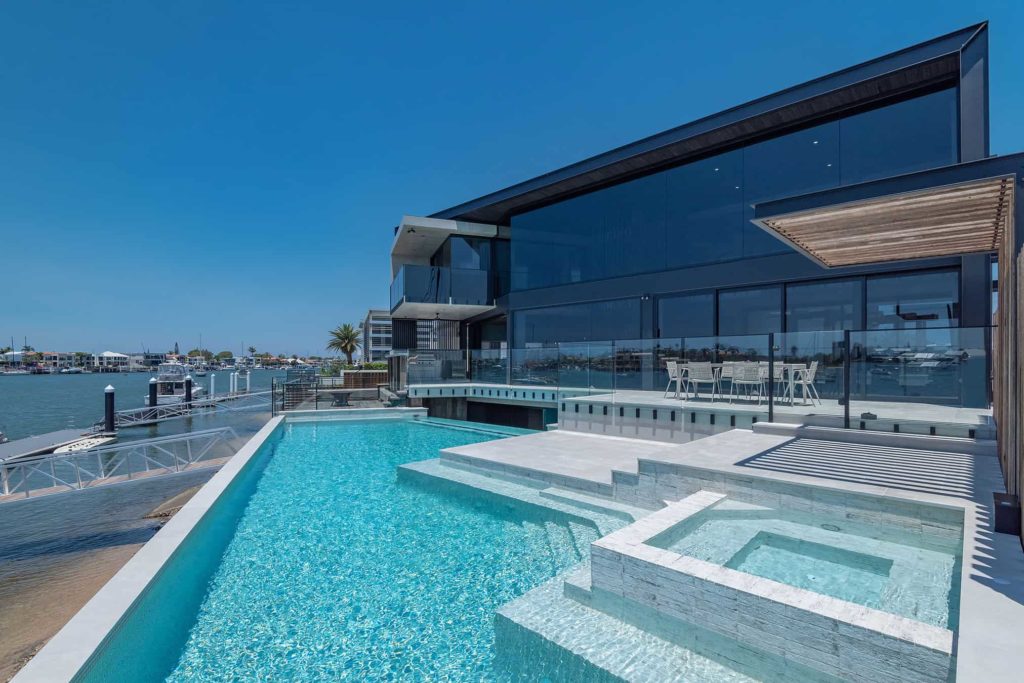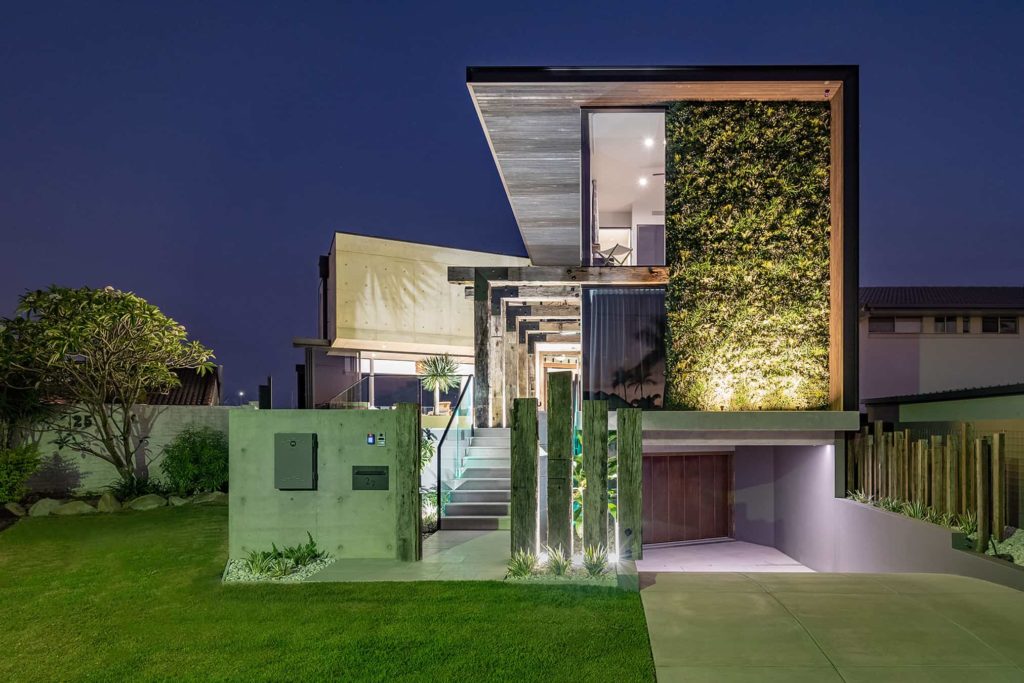 A mix of steel, rustic timber & 'Ando style' concrete combine to add an industrial feel to the home. The bathroom is super sexy with stack bond tiling and fabulous antique-look fire hydrant dial taps and the kitchen is decked out with a full-sized wine fridge. An alfresco kitchen on the expansive terrace completes almost everything you need for luxury modern living
Whilst ultra-contemporary in its lines, the home has a warm and inviting vibe, with many areas for entertaining inside and out, and the open-plan design that incorporates seamless interior and exterior spaces is delivered in typical Chris Clout style.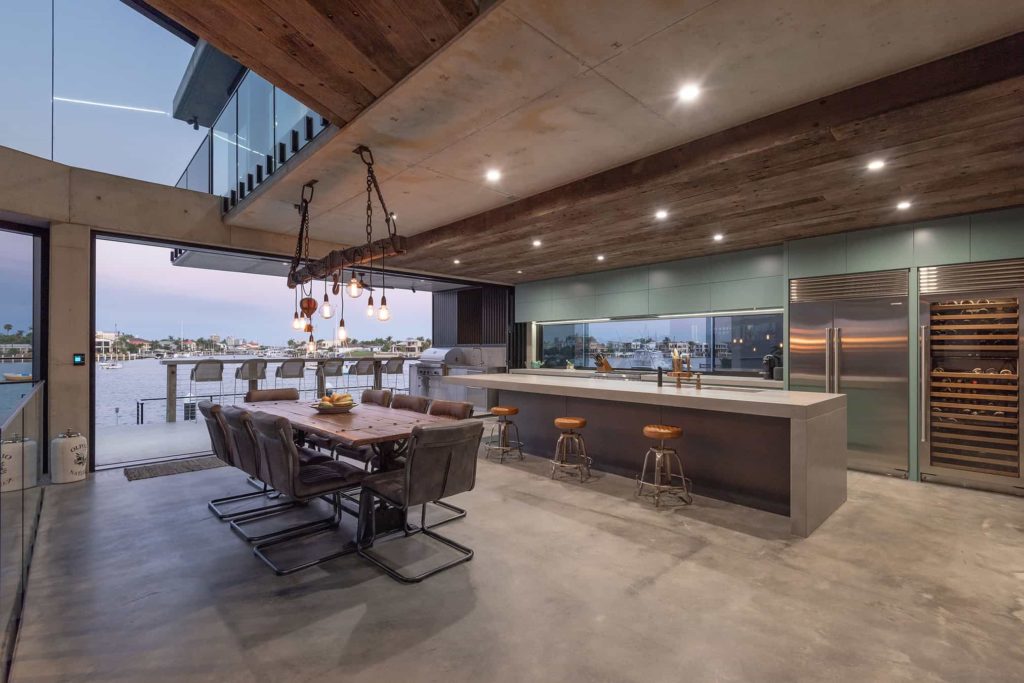 The concept for this coastal contemporary home was developed with an emphasis on connecting spaces through voids and open rooms, to maximum visual impact from all areas – both inside & out.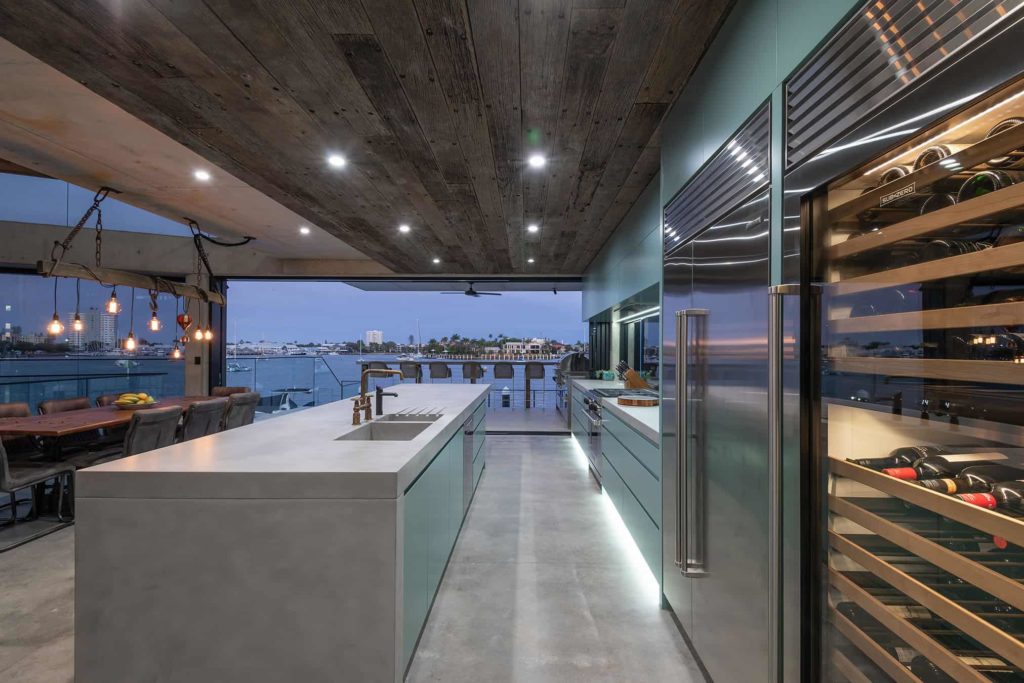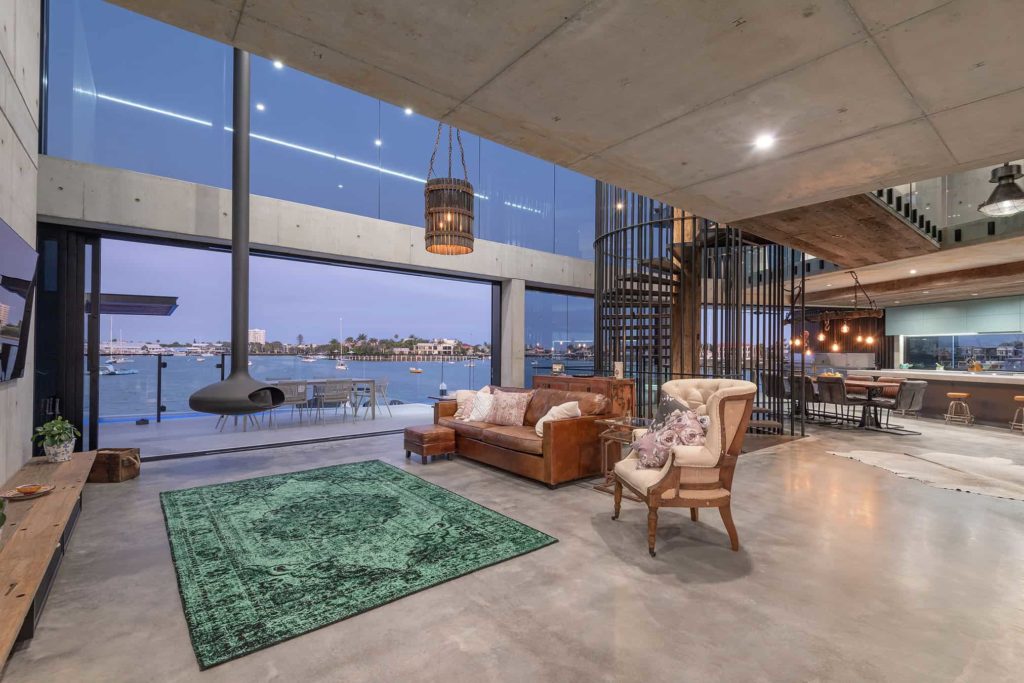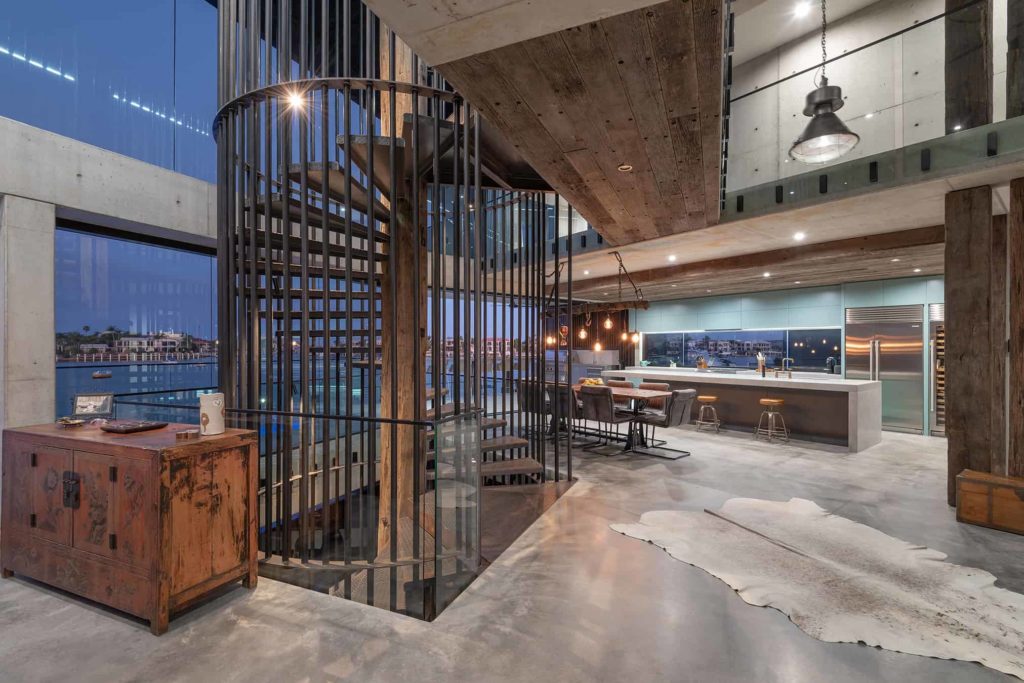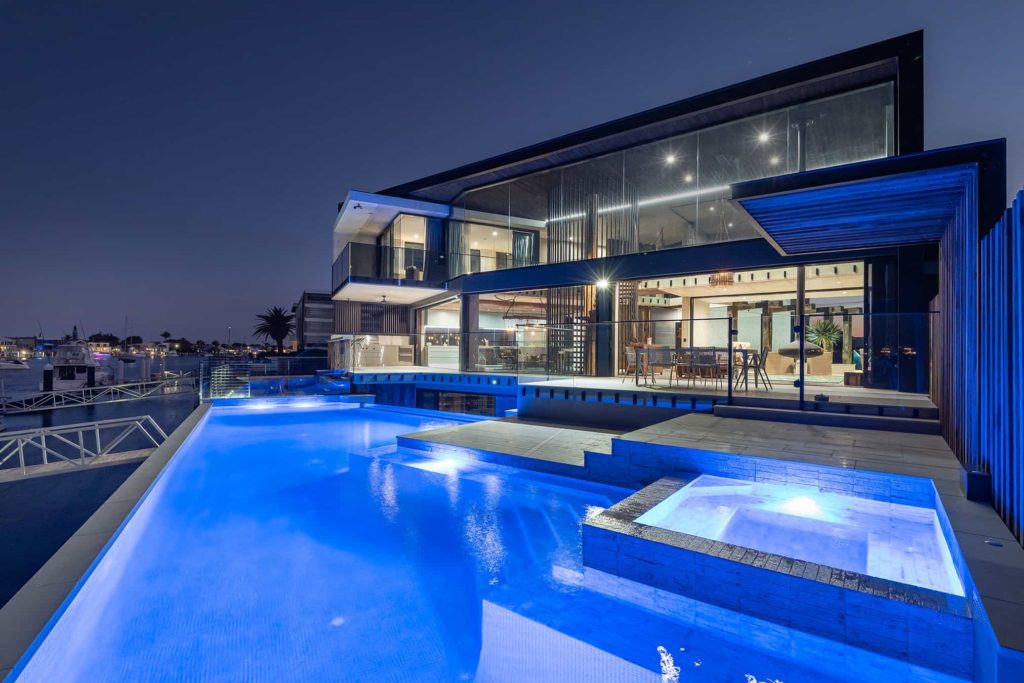 With years of experience behind him, Chris Clout is well acquainted with the building industry specialising in luxury resort-style custom homes.
Boasting an impressive portfolio of awards for his insightful and innovative designs, his talents reflect a profound understanding of the built form and a passion for luxury custom home design.
See more at: www.chriscloutdesign.com.au