"Owners Andre and Emma, together with their three children, wanted a rustic yet sharp, inner city café-style space with a warm, inviting, funky vibe. They were looking for a garden with soul," Steve said. "I think we delivered exactly that. The space just works and you really feel good when you're in it."
Renovations to the rear of this period bungalow in inner Melbourne prompted a stylish backyard makeover, with a pool as the number one requirement.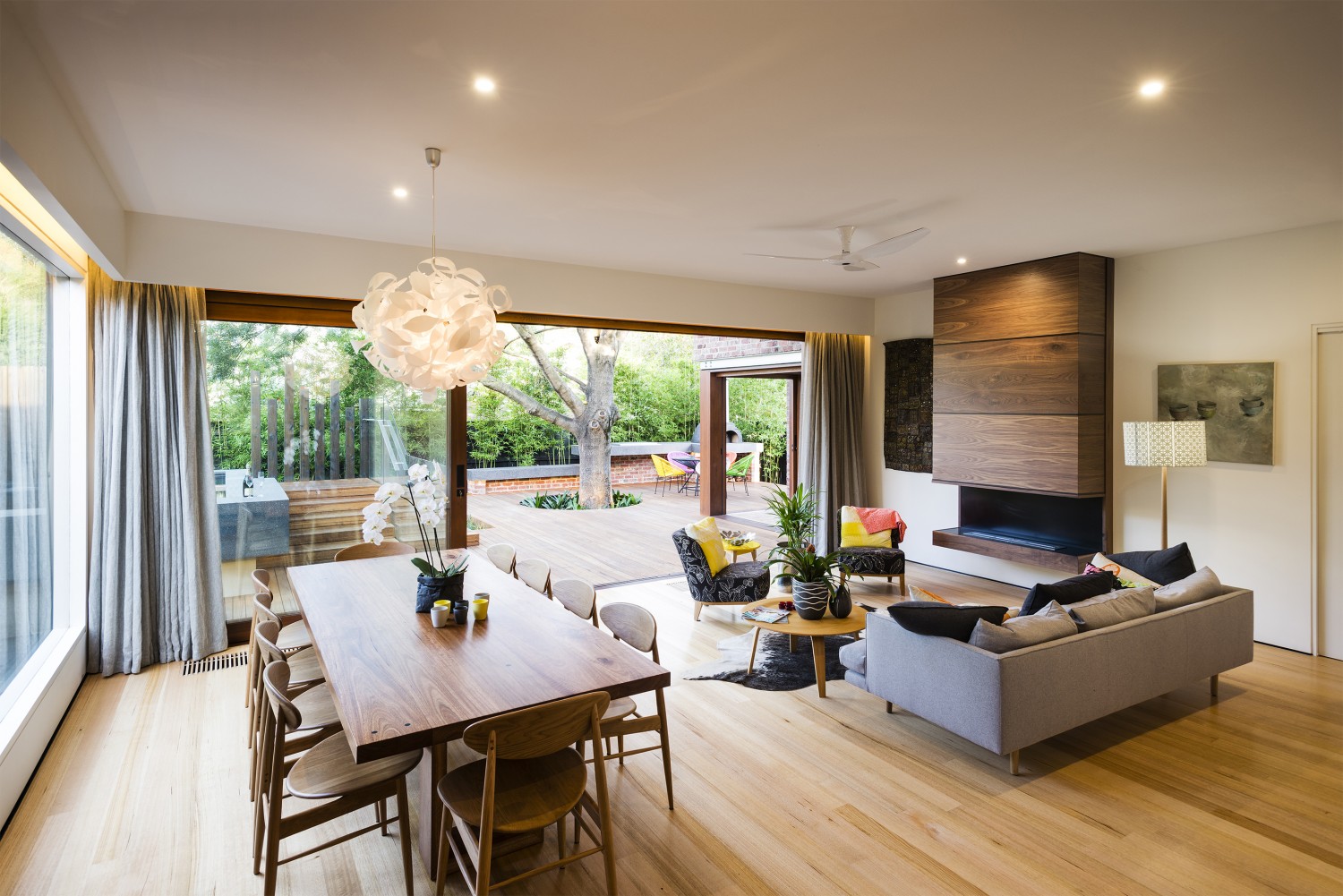 Enter Steve Taylor of COS Design, one of Australia's most highly regarded and awarded landscape design firms.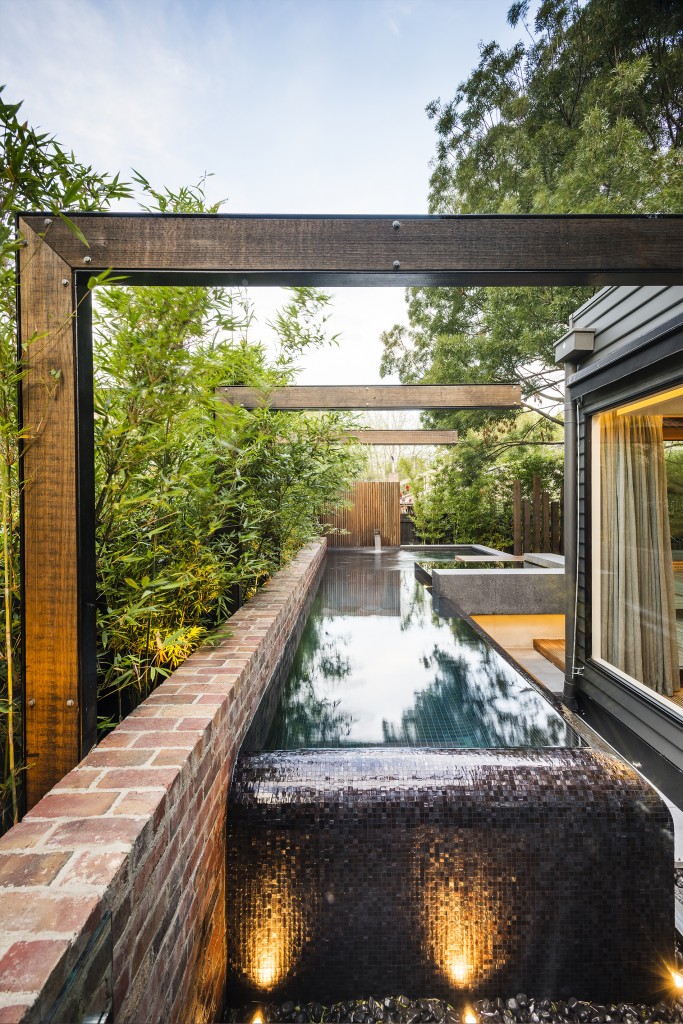 The clients' love of timber is highlighted in the Yellow Stringybark deck, recycled Hardwood arbours and rear water feature screen of rough-sawn Silvertop Ash. They wanted to keep the large central Ash tree, so it became the focal point of the deck area. The off-axis circle creates interest and allows the tree to thrive.
The large deck was designed to match the internal floor level, providing a seamless flow between the indoor and outdoor living spaces. A pizza oven, barbecue and contemporary outdoor dining area provide the ideal place to entertain family and friends.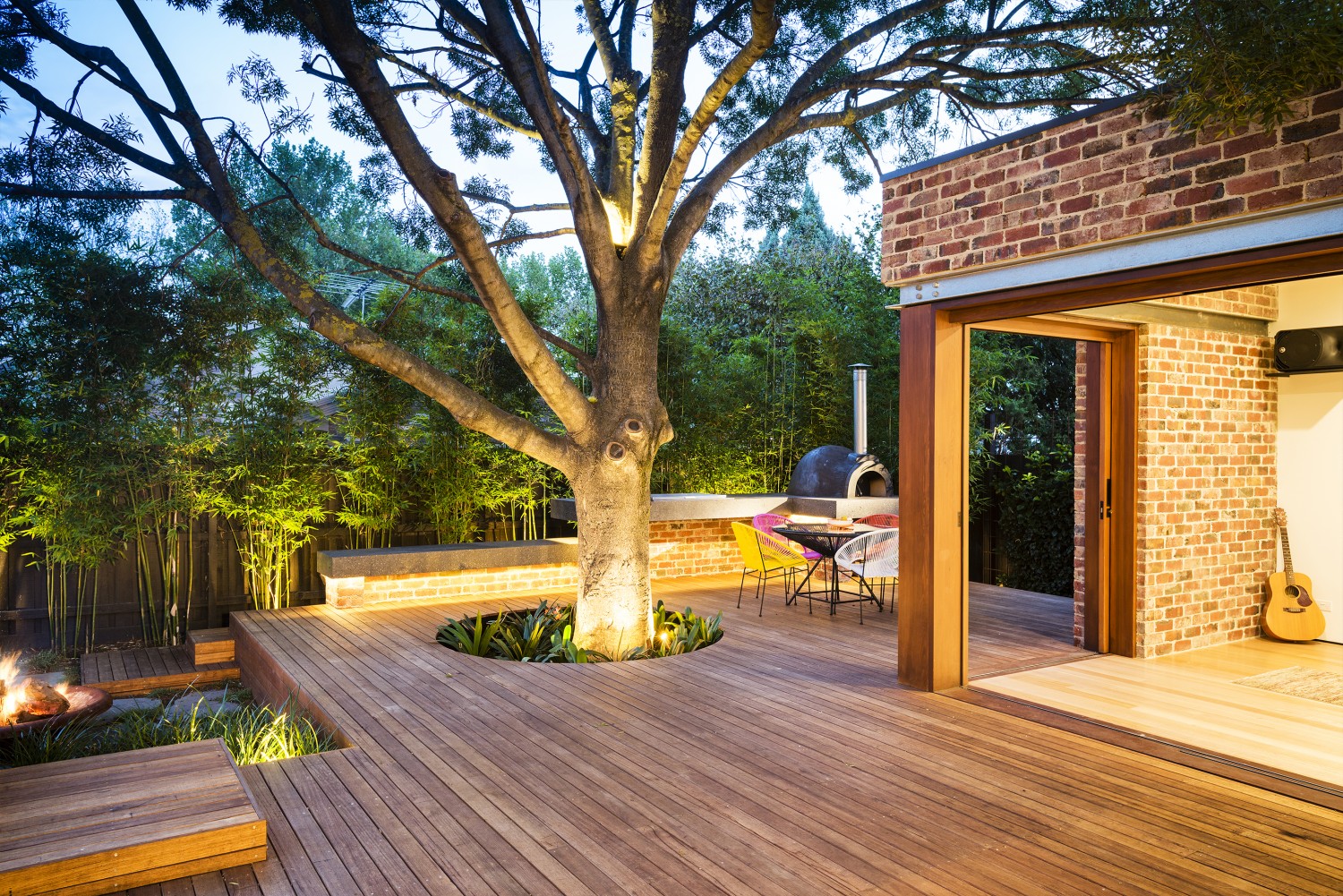 The pool design proved somewhat challenging. Digging was impossible due to the need to avoid tree roots and the huge bedrock beneath the back yard's surface. The decision was made to bring the pool out of the ground. Placing the pool along the side of the home provided the perfect opportunity for a lap lane and wet edge.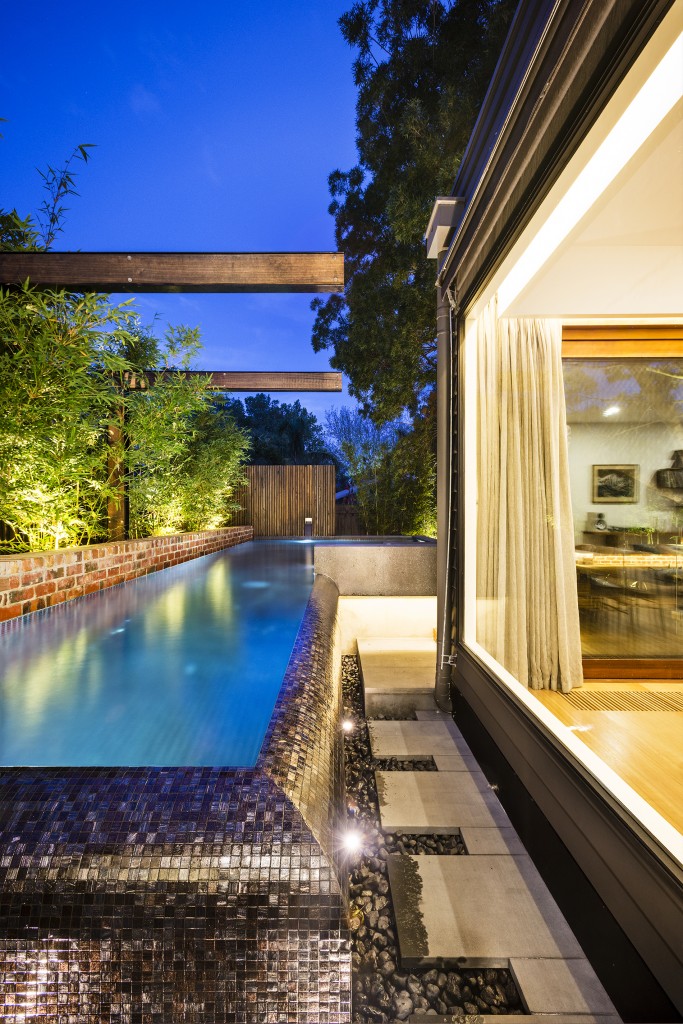 Design features include the recycled red brick wall, which matches the front façade of the home, and blends the old in with the new. The arbours over the pool were added to provide a sense of enclosure and to ground the raised pool, while offering structural interest.
Stunning metallic glass mosaics were used on the curved wet edge of the pool, as well as the spa. A large, chunky polished concrete plinth doubles as a bar for guests outside the spa and a seat for those inside. The frameless glass fence and balustrade allow an unhindered view of the pool's features.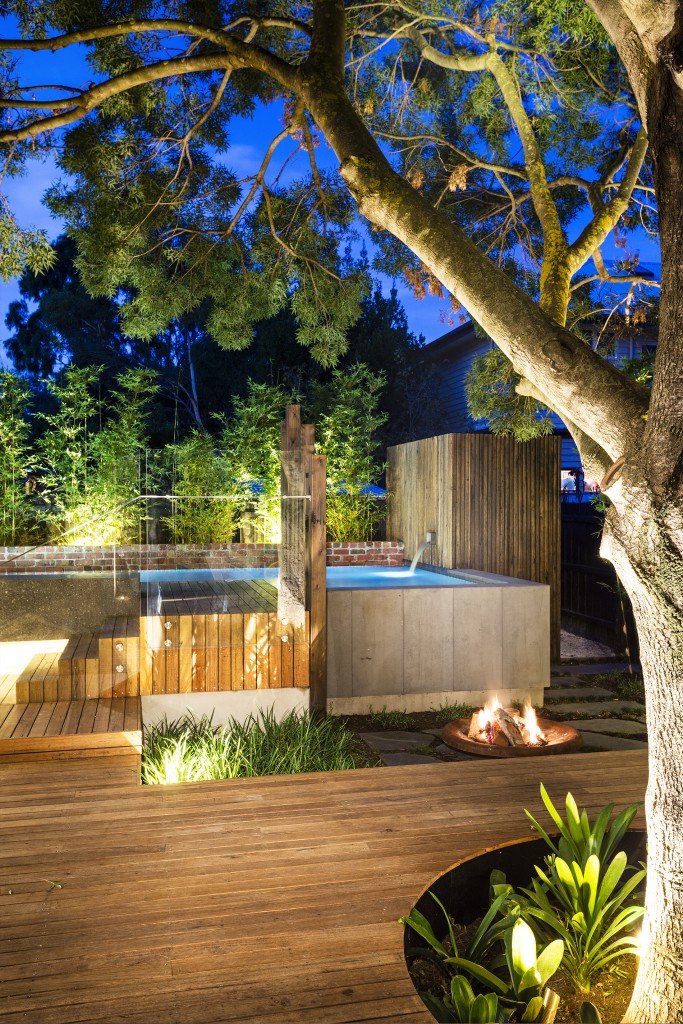 With its lush green height and wispy nature, Slender Weaver bamboo was the perfect choice as a softening backdrop for the pool, while also enhancing privacy. Water spouts were added tofurther soften the mass of hard surfaces.
The clever use of both strip and up-lighting highlights the texture and movement of the water and adds a warm ambience in the evening, while the fire pit extends the use of the space into the cooler months.
"I want to sincerely thank the amazing clients, Andre and Emma, for giving me an exciting new brief to play with and entrusting me with their intimate outdoor space," Steve said. "This was a very rewarding project and I had a blast doing it."