With an established home on a large elevated block overlooking Port Philip Bay, the owners of this Mt Martha property were seeking to redefine their outdoor living space. Thanks to the talented team at multi-award winning COS Design, their previously under utilised yard has been transformed into a spectacular, family friendly, entertainers heaven.
Re-working existing areas, and tapping into the potential of previously unused spaces, whilst dealing with the challenges of a steep rear slope with an 8.5m drop, difficult access and privacy issues with neighboring properties, COS Design have incorporated a new luxury pool and spa, a fire pit, built-in trampoline, basketball court and gorgeous terraced gardens, all the while ensuring the stunning water vistas have been maximised from every possible angle.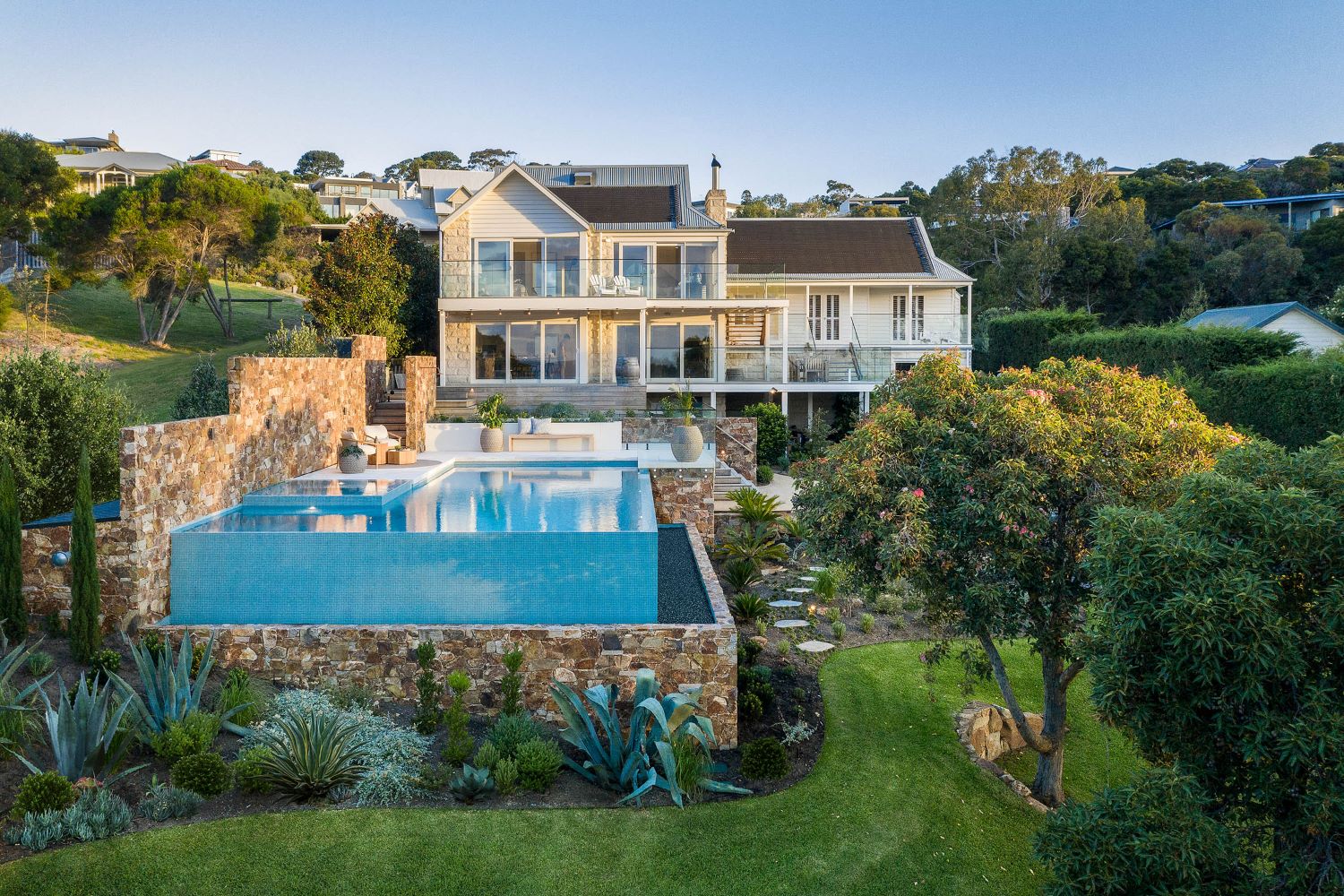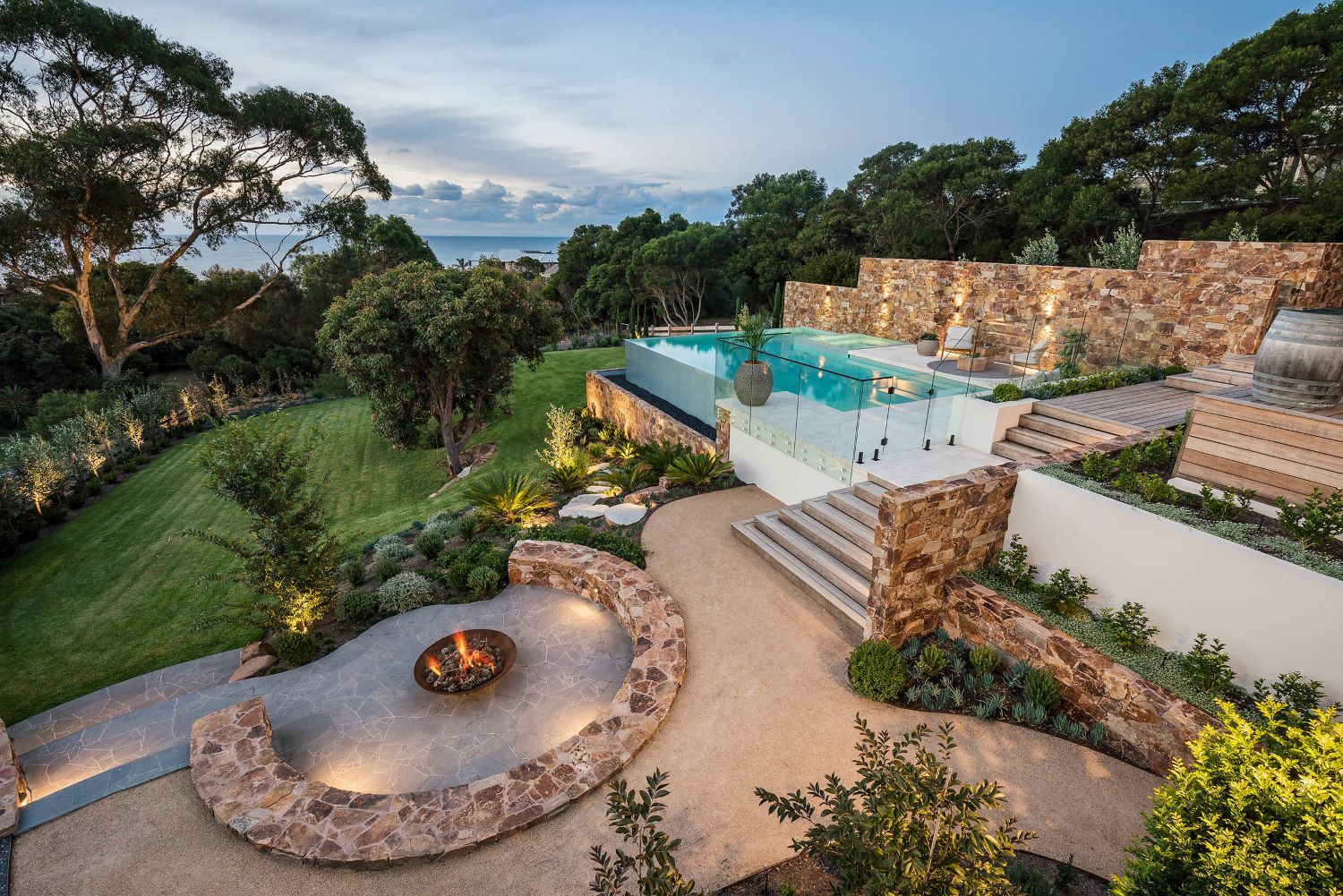 A series of decked landings and steps lead you from the home through the terraced garden beds to the pool level, then down to the fire pit and garden. Raising the garden beds around the home's decks removed the requirement for balustrading keeping the pool and ocean vistas clear from obstruction. The pathway and fire pit introduce curves into the design and create a tapestry of form and function from the alfresco decks above. An expertly chosen selection of foliage surrounds the newly structured space whilst tying it to the surrounding natural bushland. The preservation of existing eucalyptus trees and "white space" in the form of lower level lawns give the project dimension and balance of shade and usable space.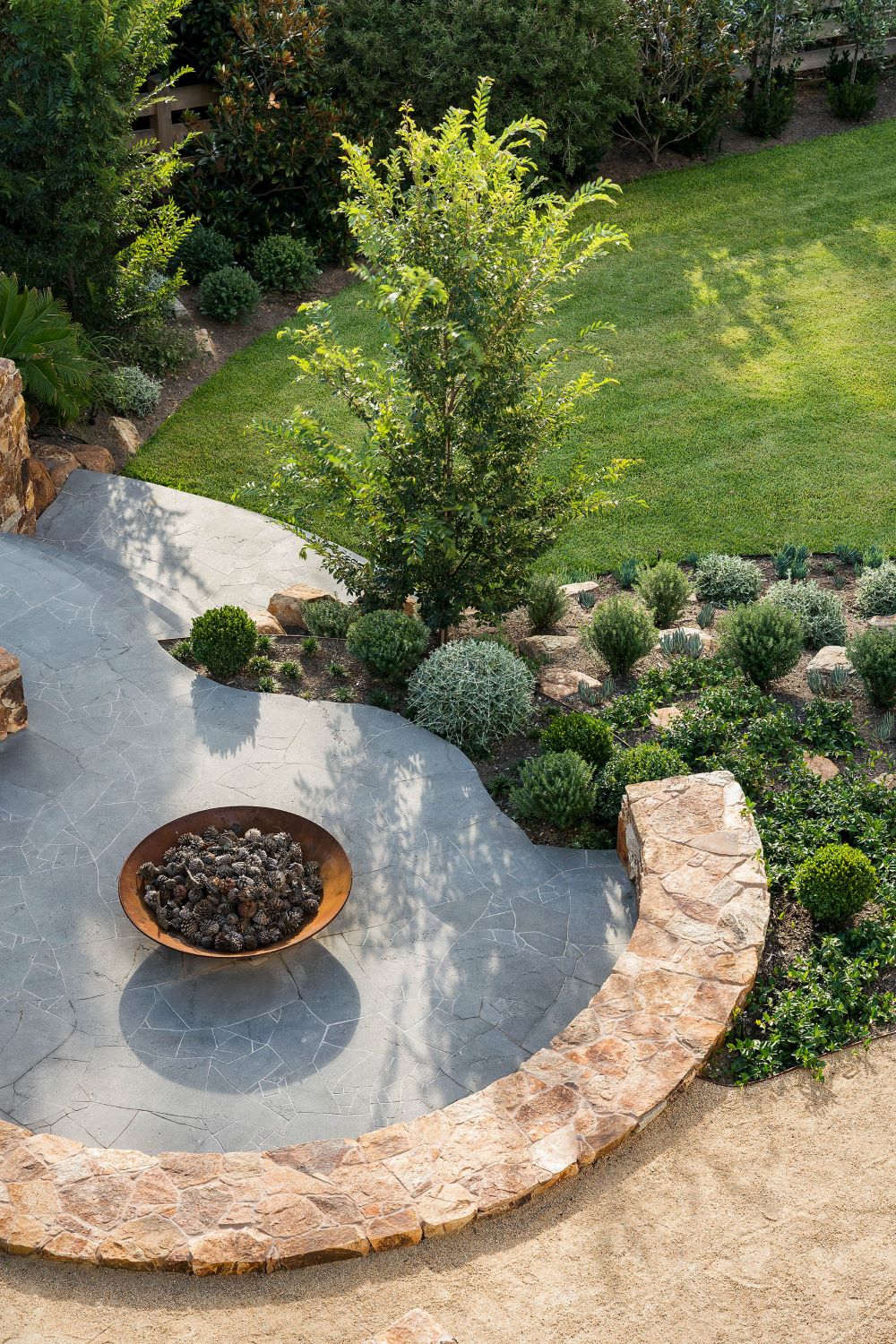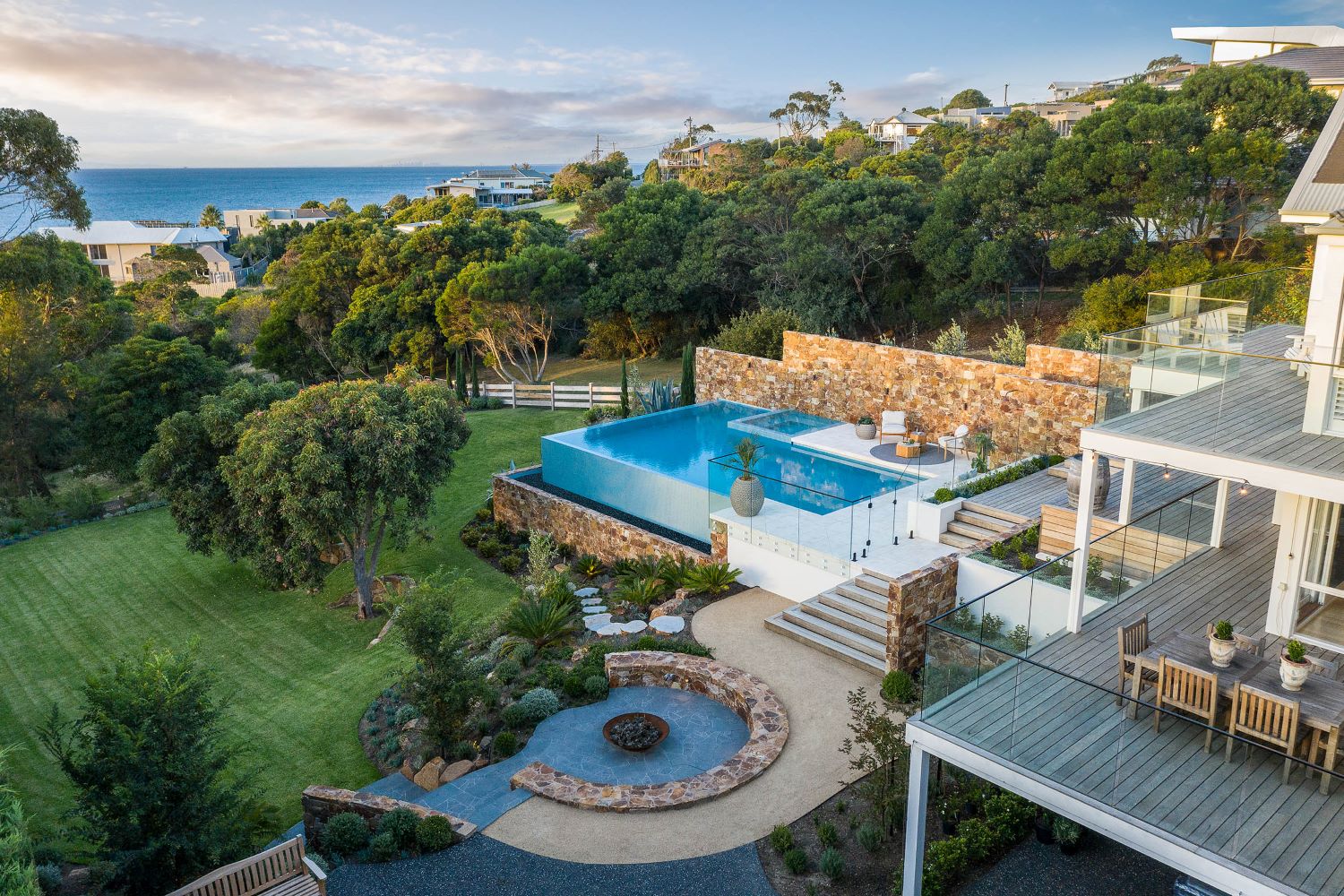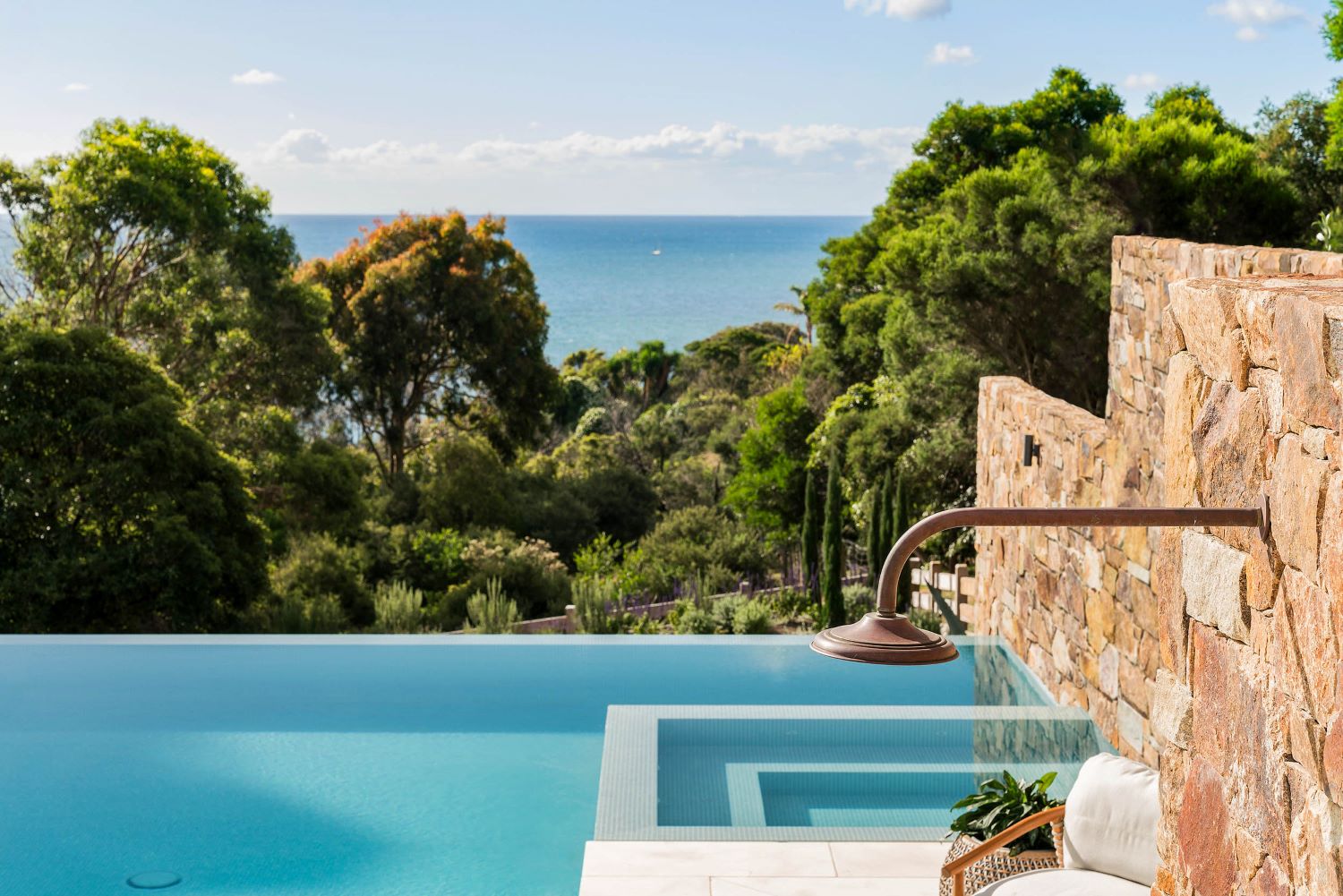 Without question, the hero of the space is the gorgeous new infinity edge pool with built in spa, flanked by a striking feature wall made from locally sourced stone. Creating privacy from the neighboring property the stone also softens the contemporary pool design and ties the space to the architecture of the home whilst adding to the relaxed coastal aesthetic that the clients desired.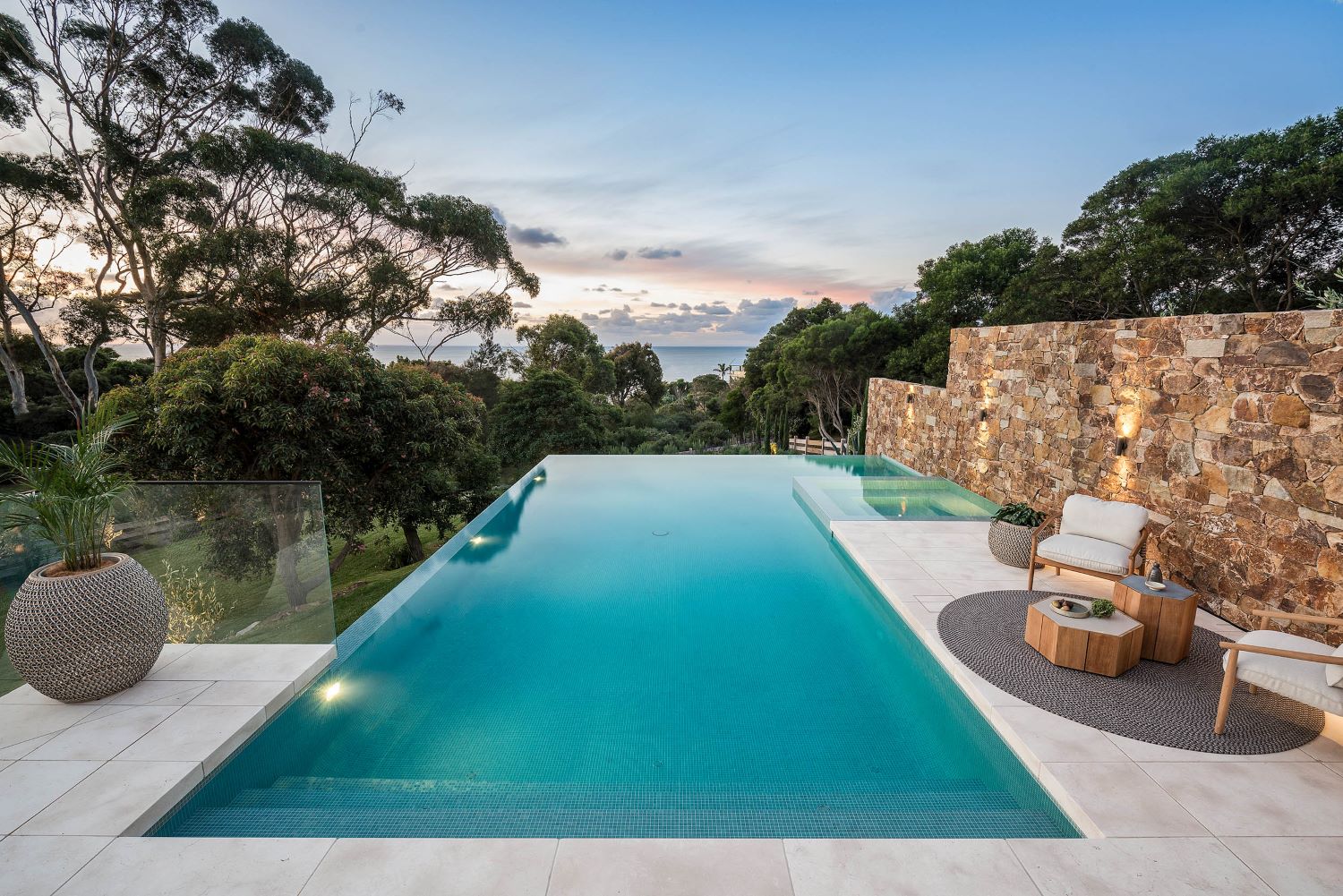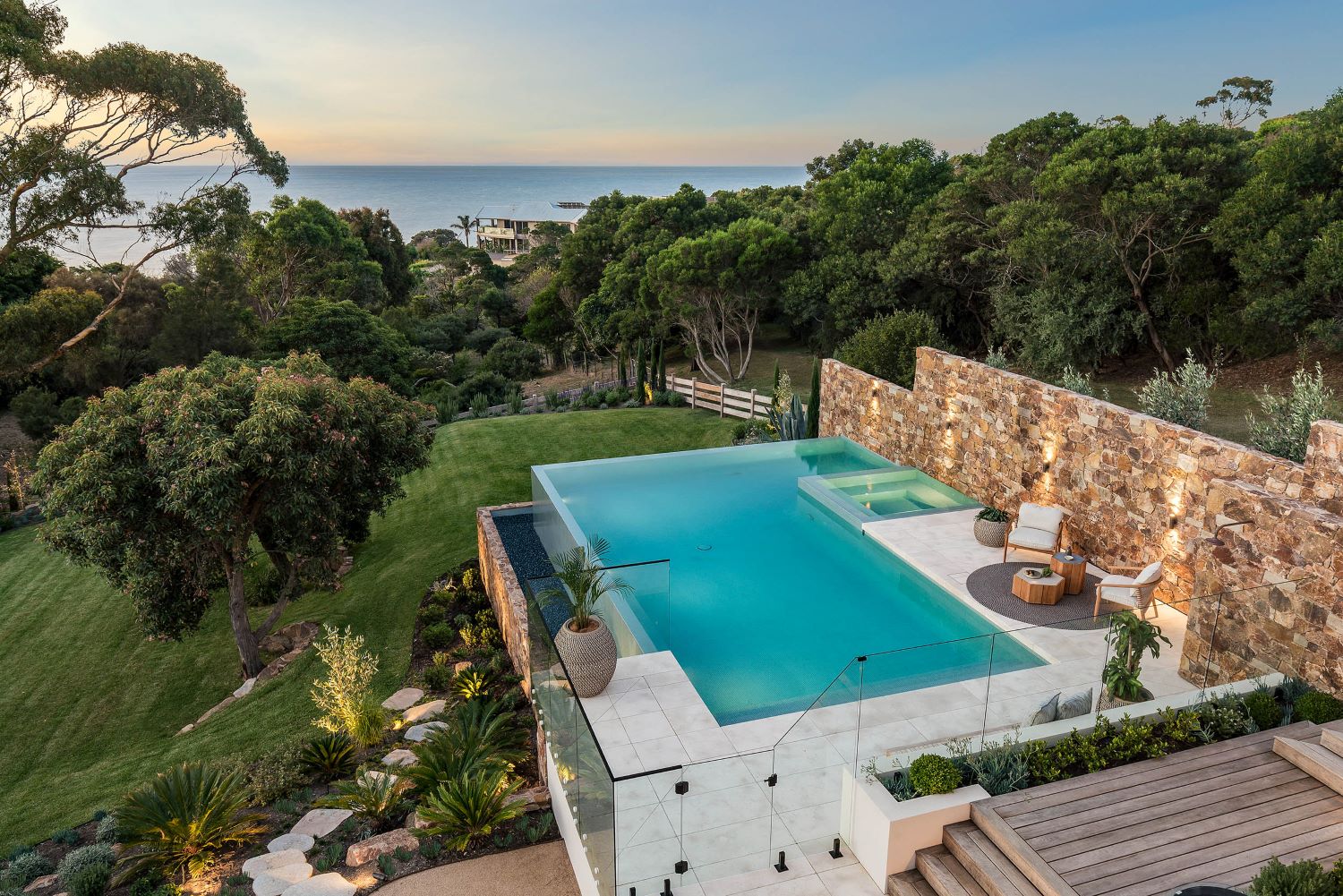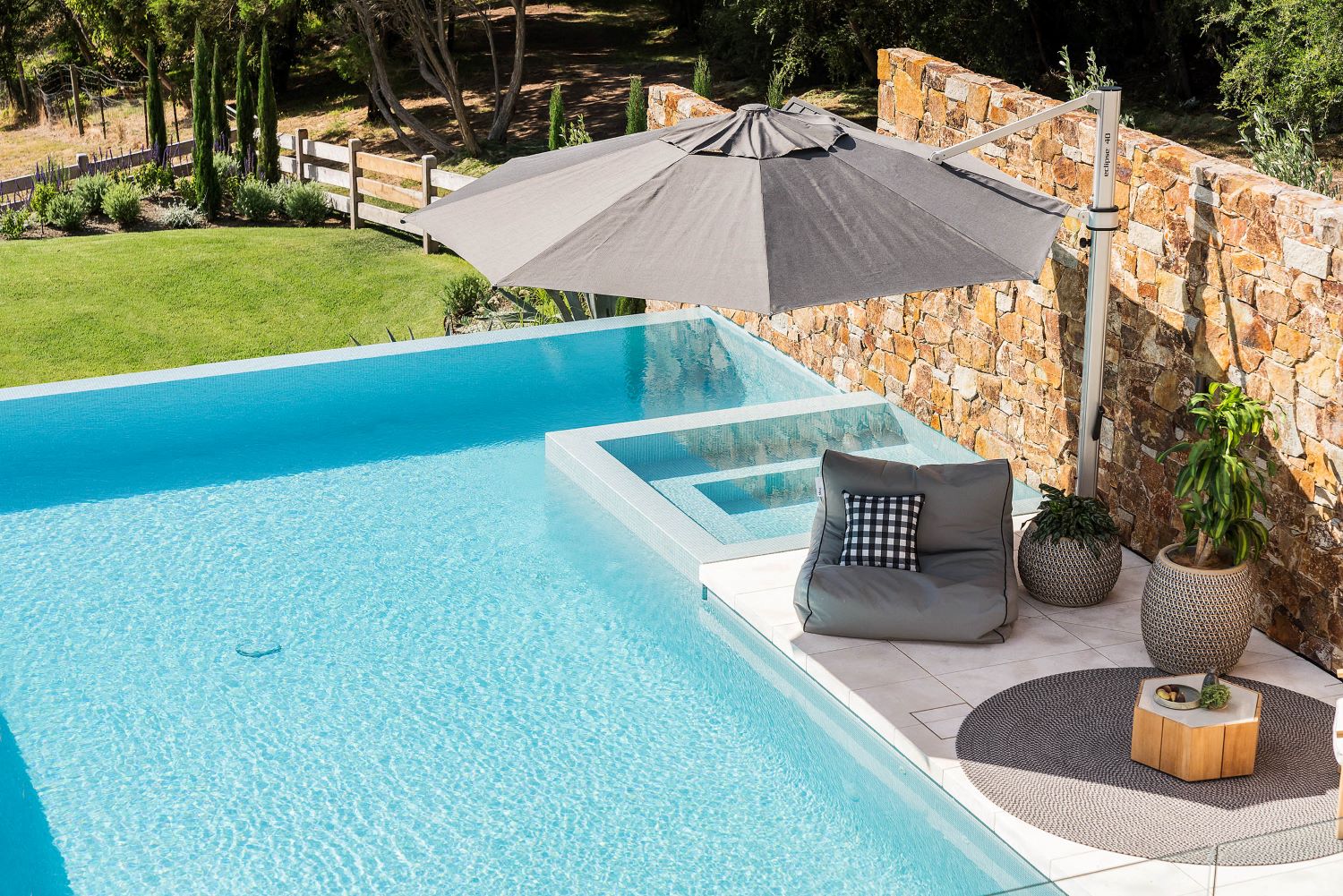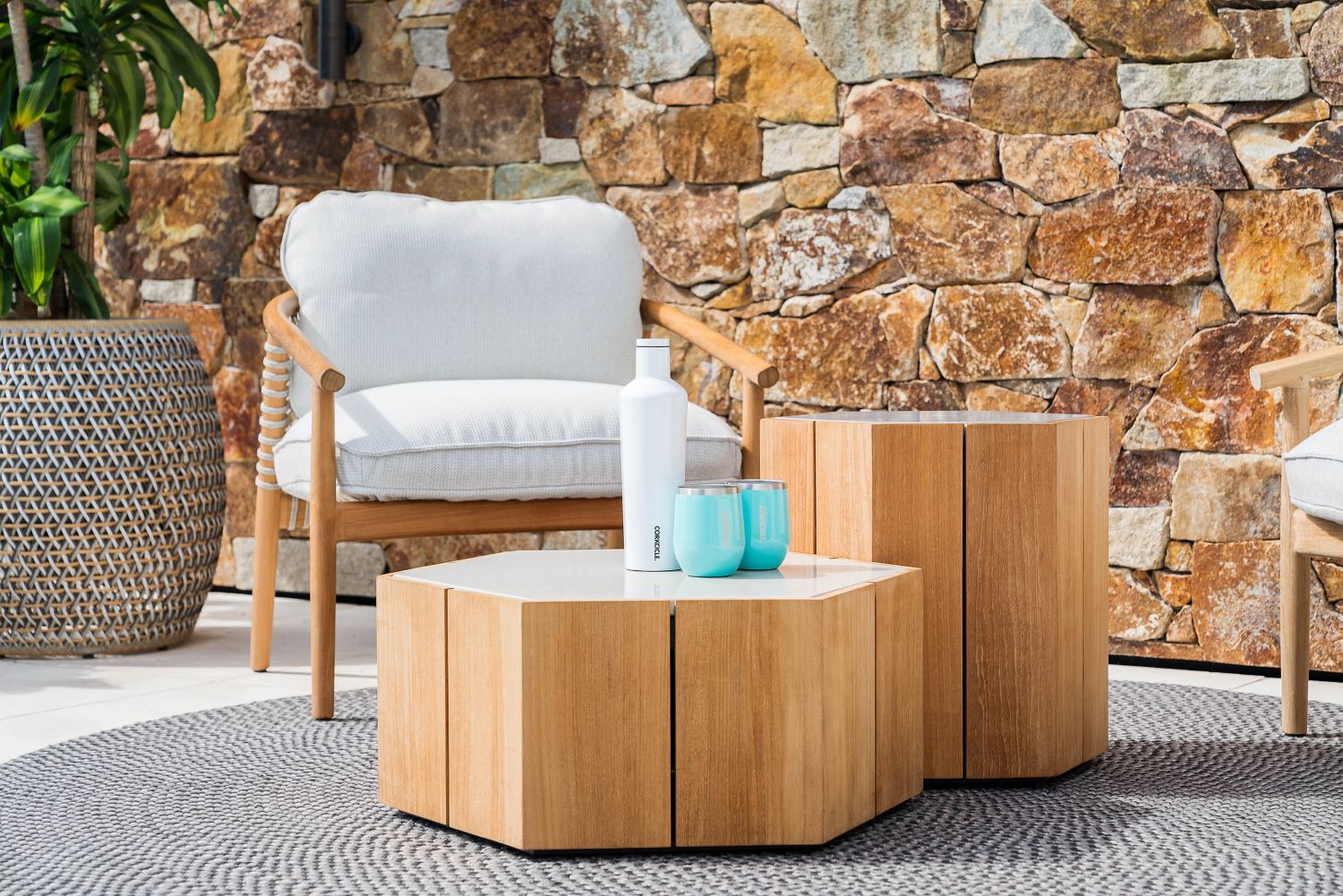 Previously disconnected, the rear garden is now a functional extension of the home that meets all the client's needs and beautifully connects the residence to its stunning coastal location, perfectly framing the priceless bay and bush views beyond.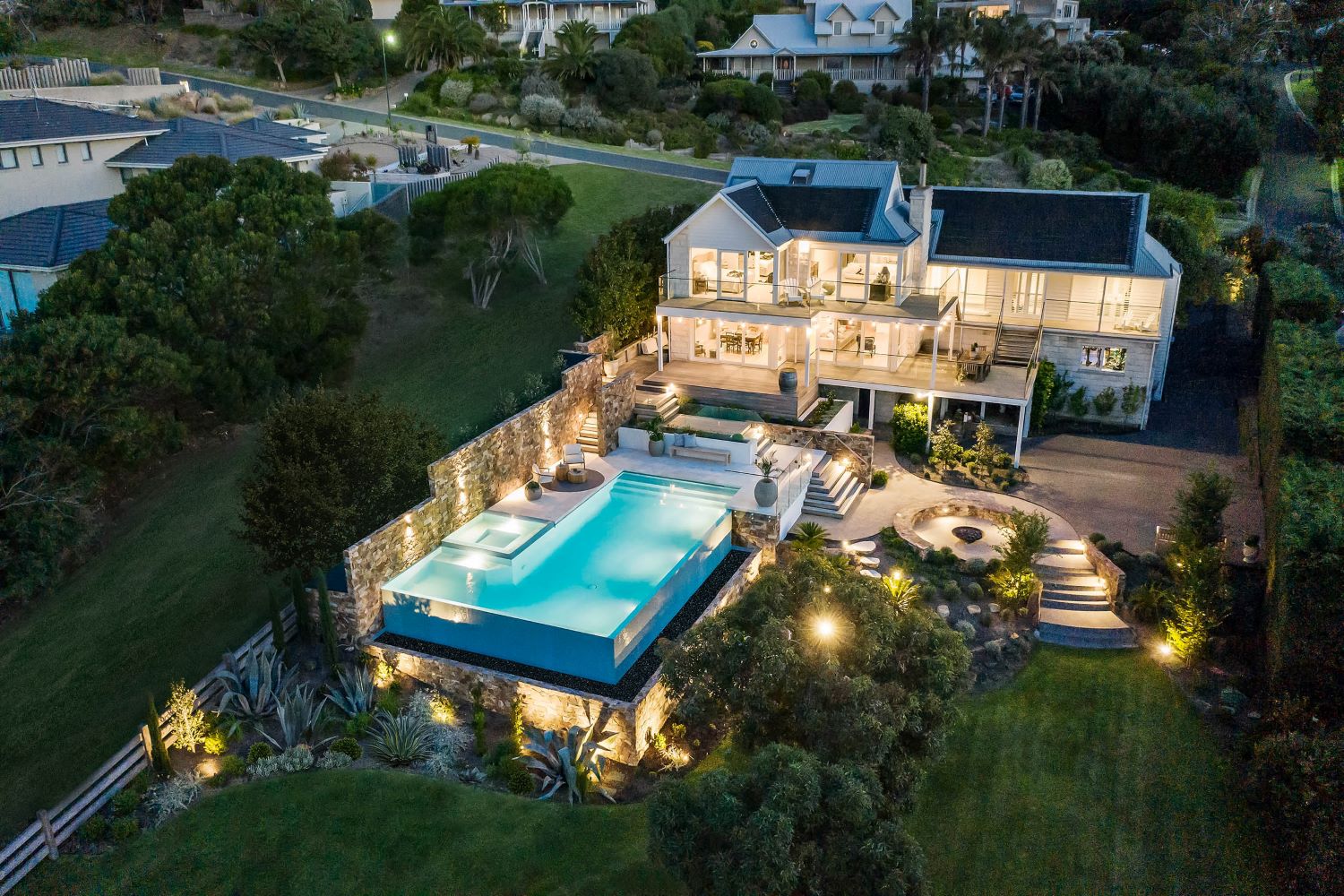 See more from COS Design at cosdesign.com.au