As the saying goes, sometimes less is more, and this is certainly evident in the stylish soft tones and subtle textures of Blanc's award-winning Shelley foreshore project. The 200sqm renovation included an upper-level addition over the garage in order to incorporate an enviable Chanel inspired dressing room, along with a Pilates studio, his and hers gym, and a sun-drenched riverside sitting room – fully equipped with an impressive 450 bottle cellar.
The incredible dressing room is without question the highlight of the renovation, and what most women's dreams are made of. Featuring soothing tones, ample storage solutions and a plethora of sumptuous finishes, masterfully selected by La Vie Interiors, the space is designed not just to store designer fashion pieces, but to showcase them in luxury boutique style. Each feature has a purpose and has been carefully selected to add to the ambiance of the room. Daylight gently sweeps across the room through designer drapes, falling on custom cabinetry and soft timber tiles, adding an air of tranquility to the space.  A custom-made pendant acts as a focal point in the room adding warmth and highlighting the custom powder-coated steel fixtures and bronze mirror glass walls. A diverse range of storage options ensure functionality whilst being finished with exceptional detail, including lacquer finished and glass inlaid drawers, and LED strip lighting highlights the contents.
This exceptional quality is also translated into the fully equipped kitchenette off the dressing room complete with wine cabinet, pull-out dishwasher, luxury tap fixtures, and a selection of storage options.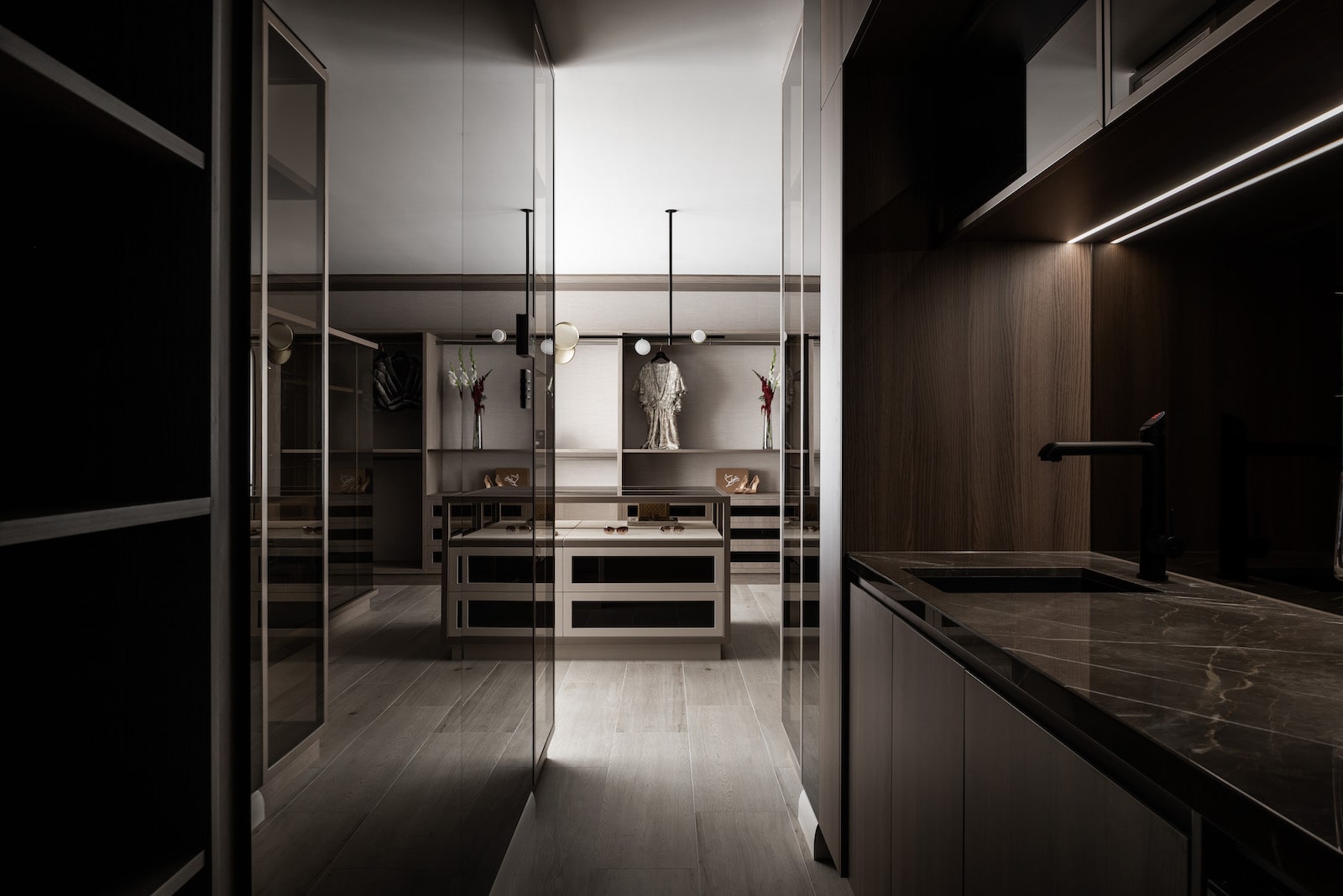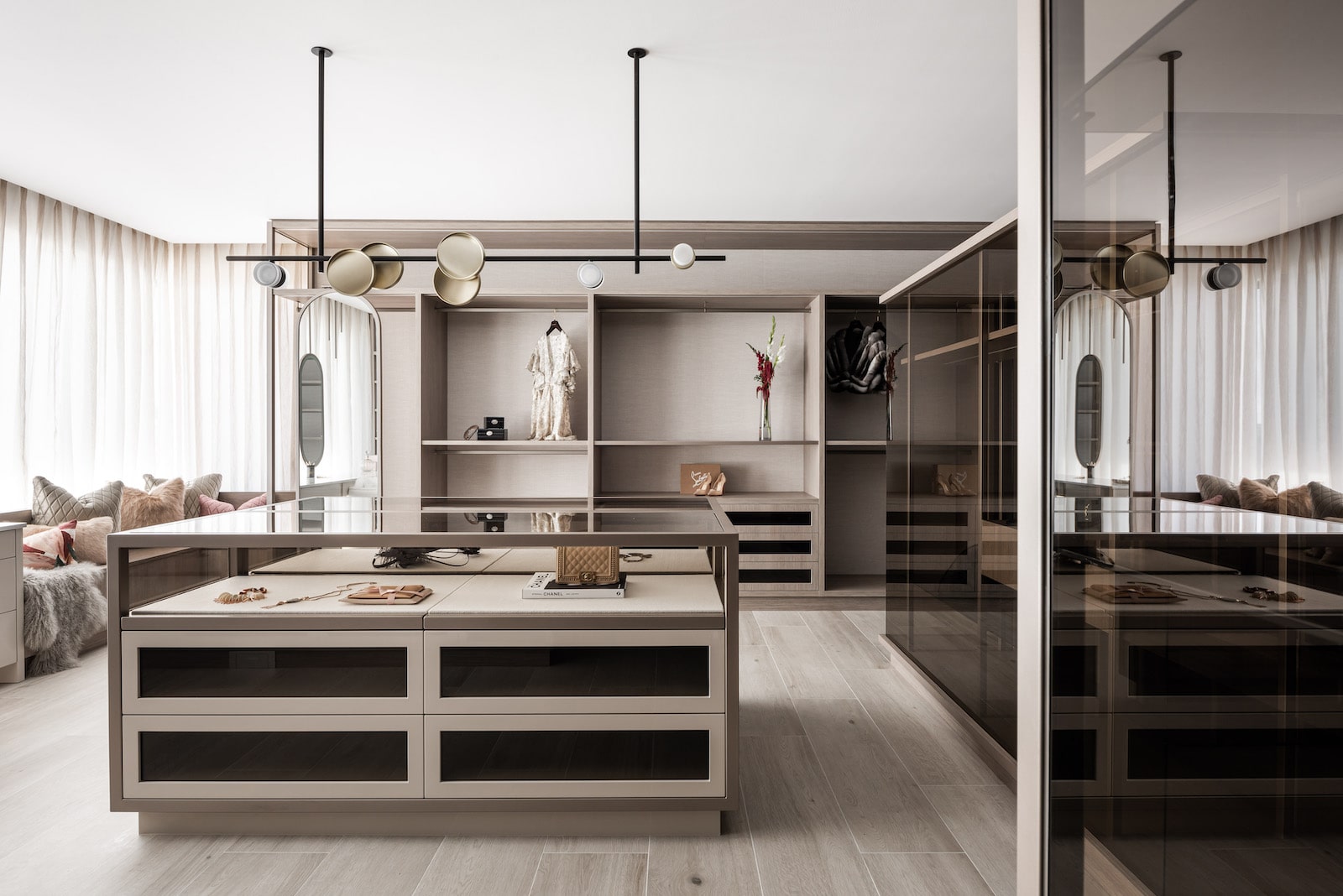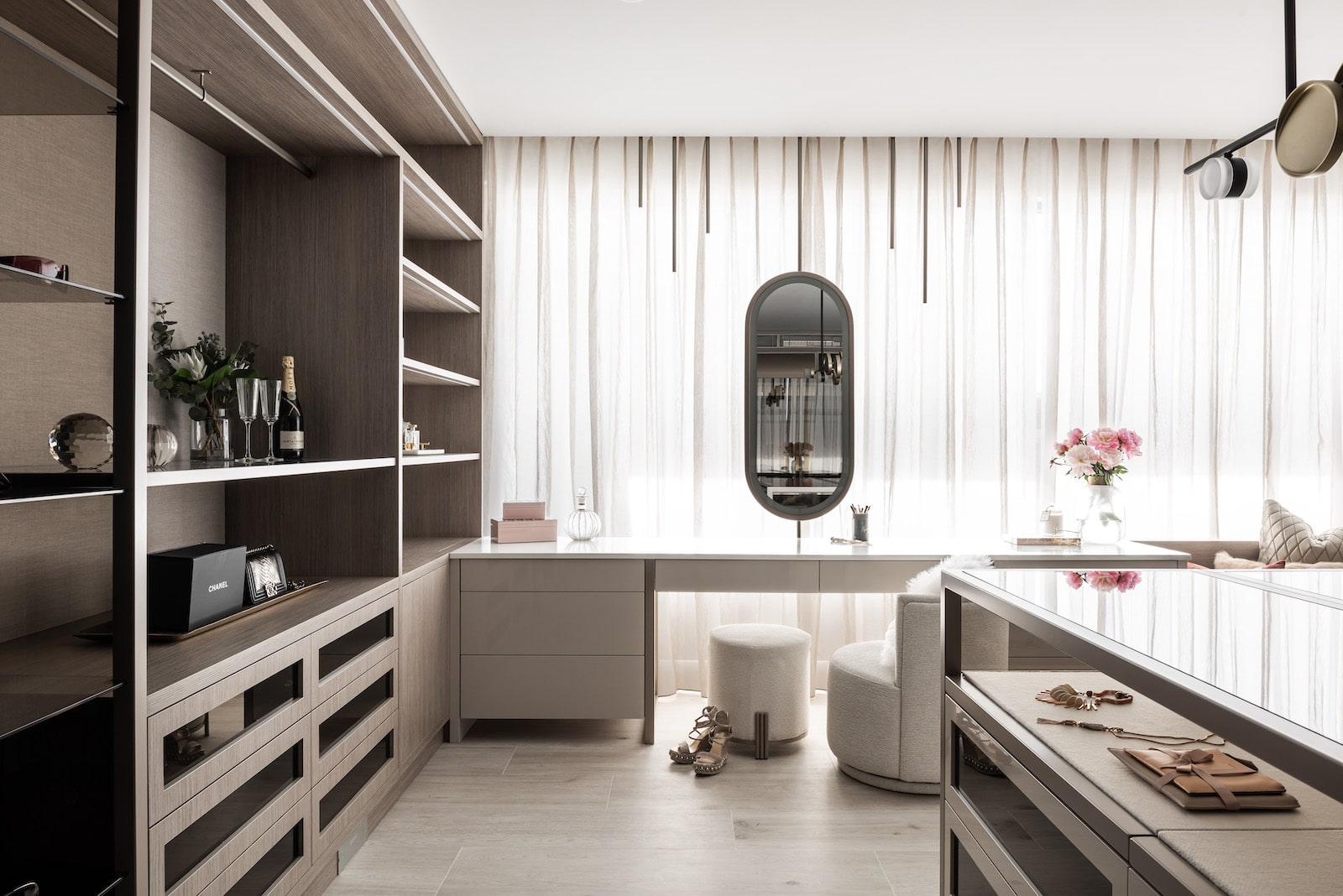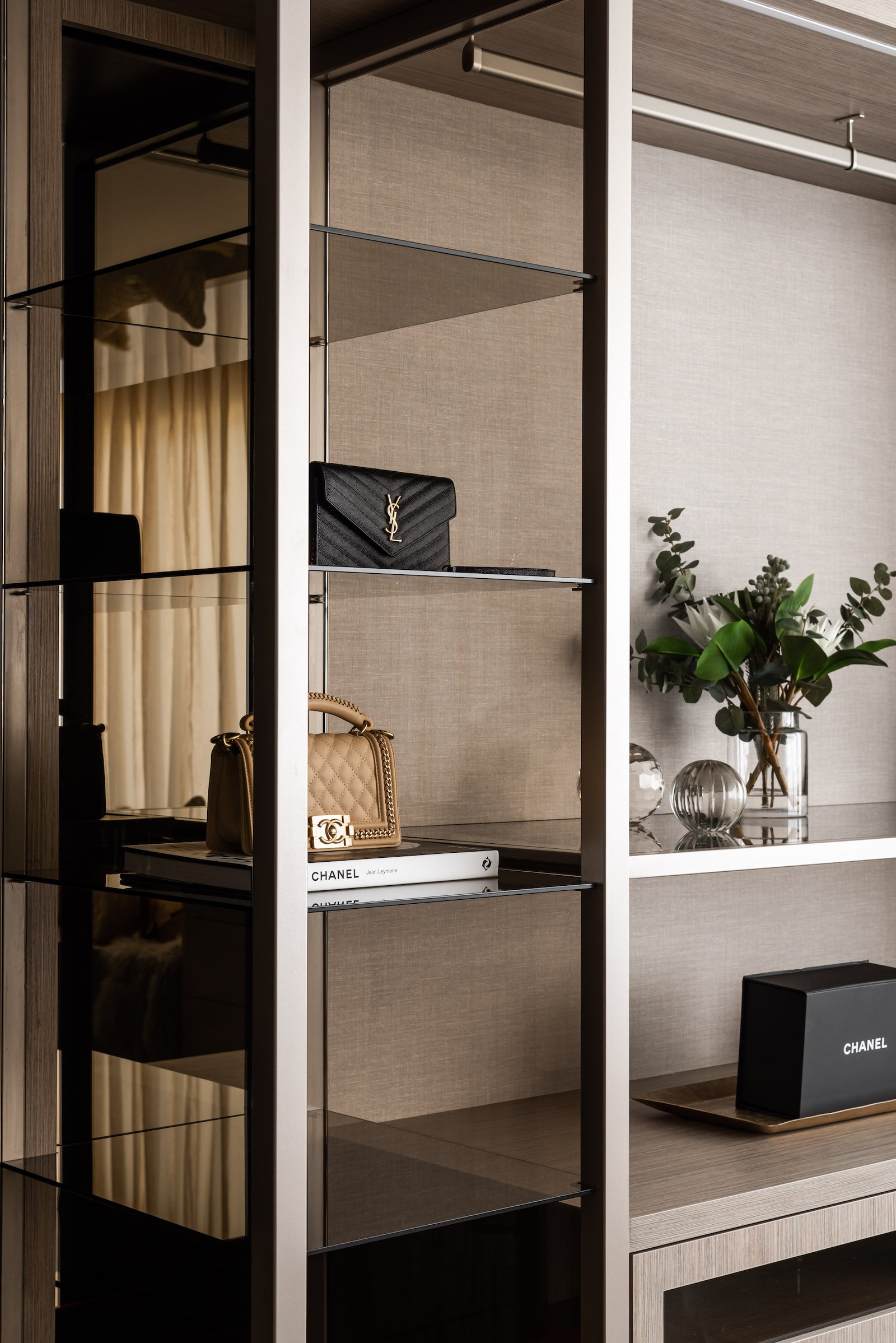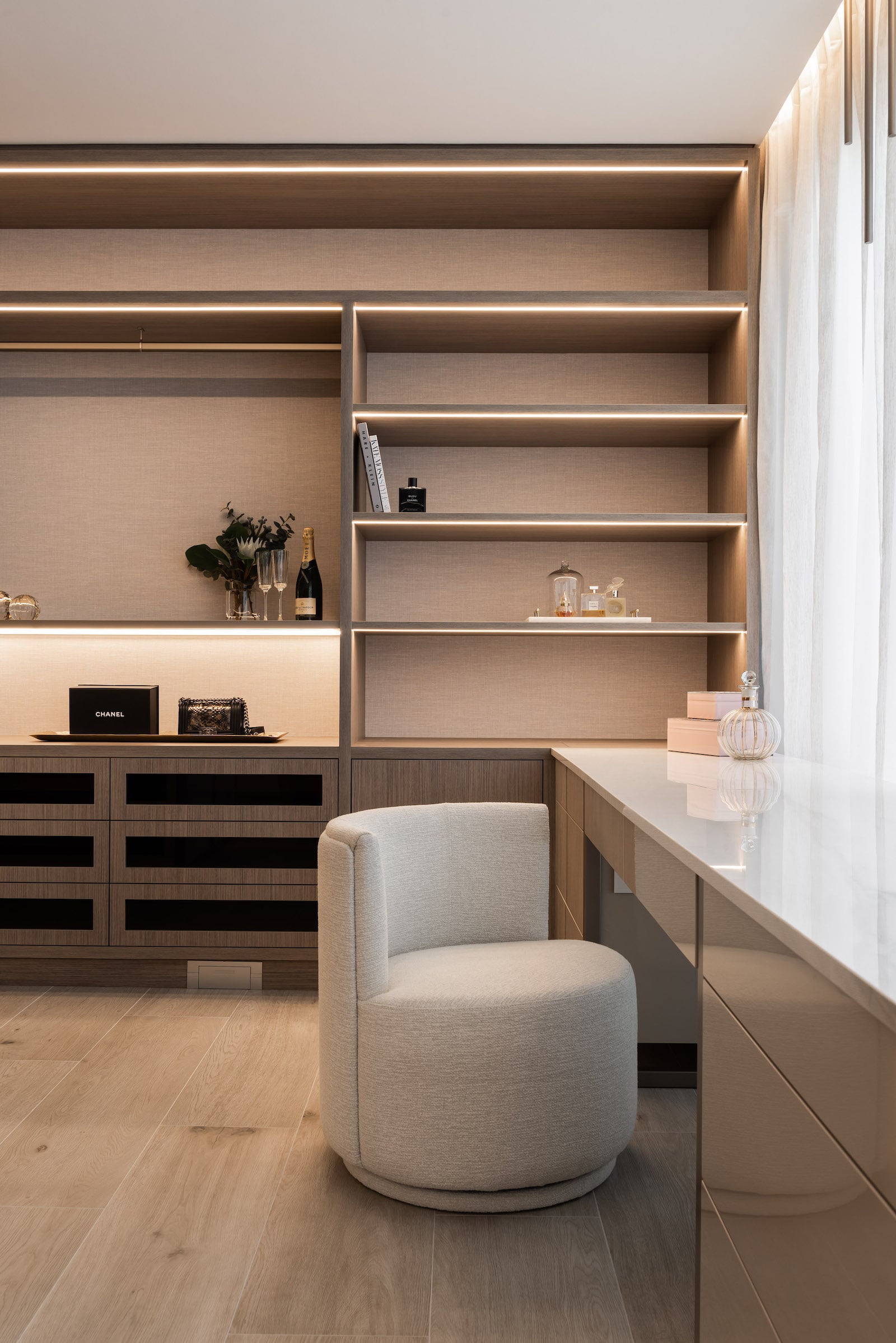 In the riverside sitting room, a restrained palette combined with contemporary lines and a luxurious material selection including a marble feature wall around the gas fireplace, allows the personalities of the occupants to dictate the functionality of the space. The room offers the opportunity for a cosy cinematic experience hidden behind deep drapes, or quiet contemplation with an expansive view of the uniquely Australian landscape along the lovely Shelley waterfront. The minimalist decor has been carefully selected to provide all the client's needs and desires with minimal clutter and maximum style.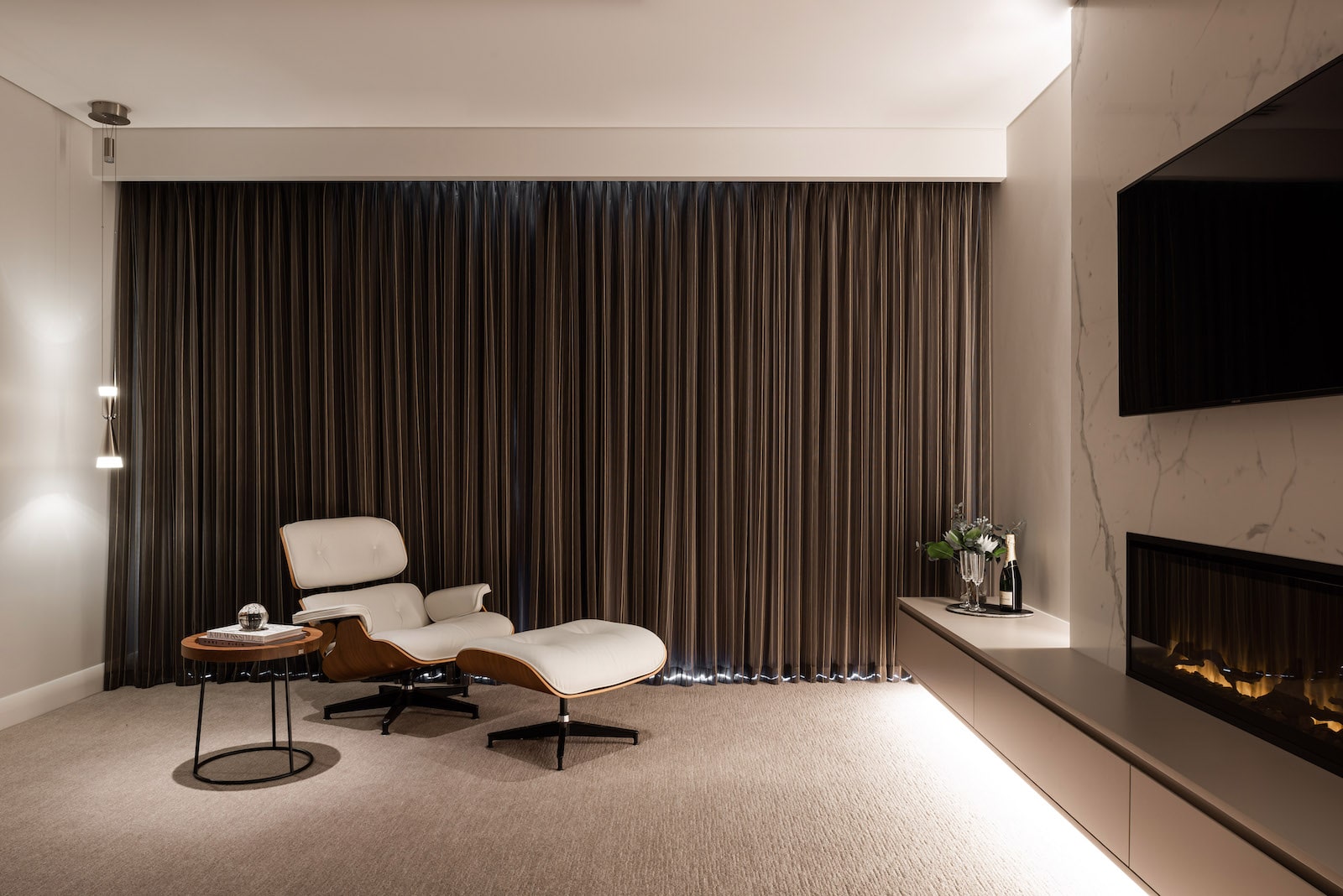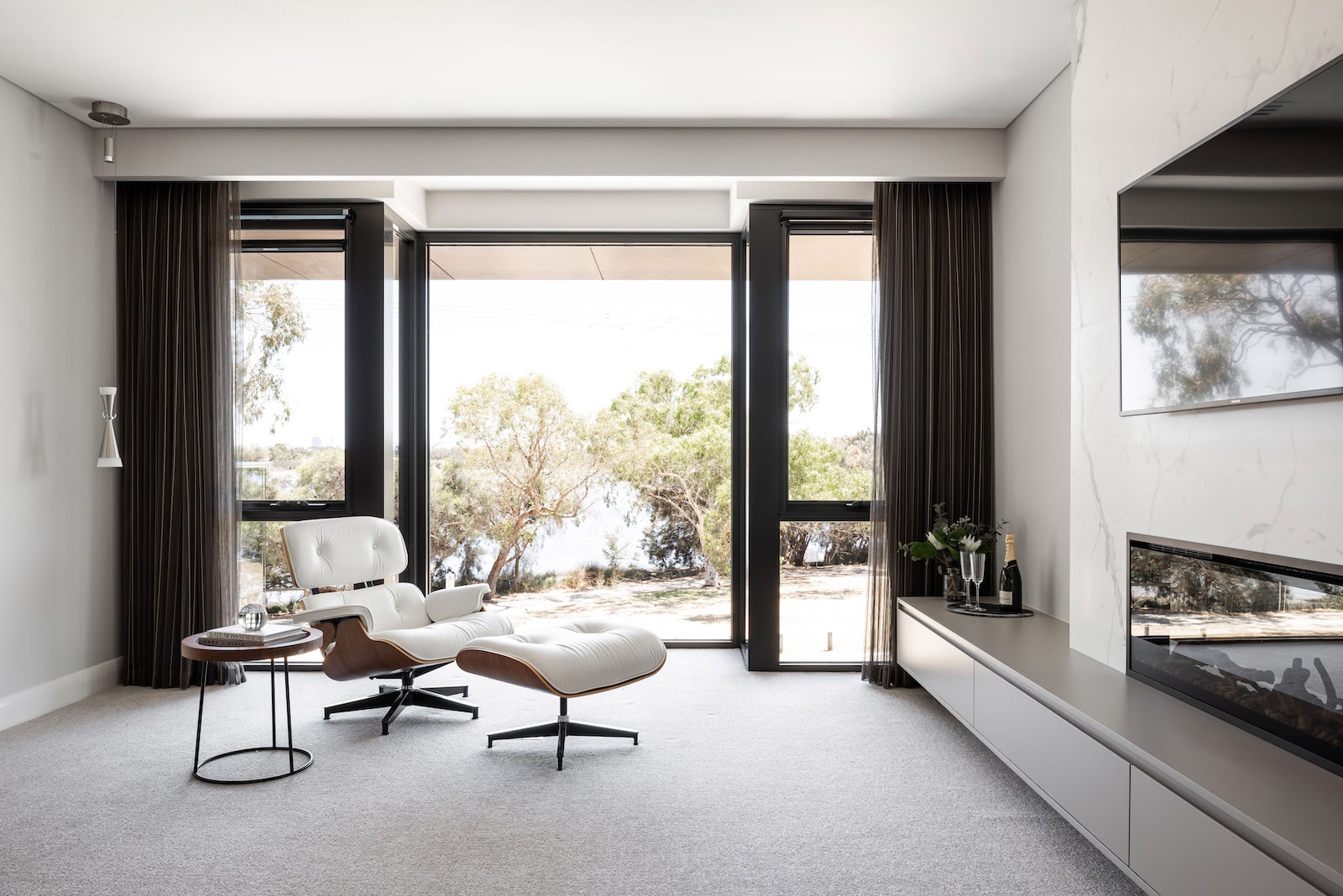 Accessed via a hidden digitally locked entrance, the well-lit pilates studio and his and her gym provide the perfect spaces for the owners to retreat and reconnect with their health in a focused, calm environment.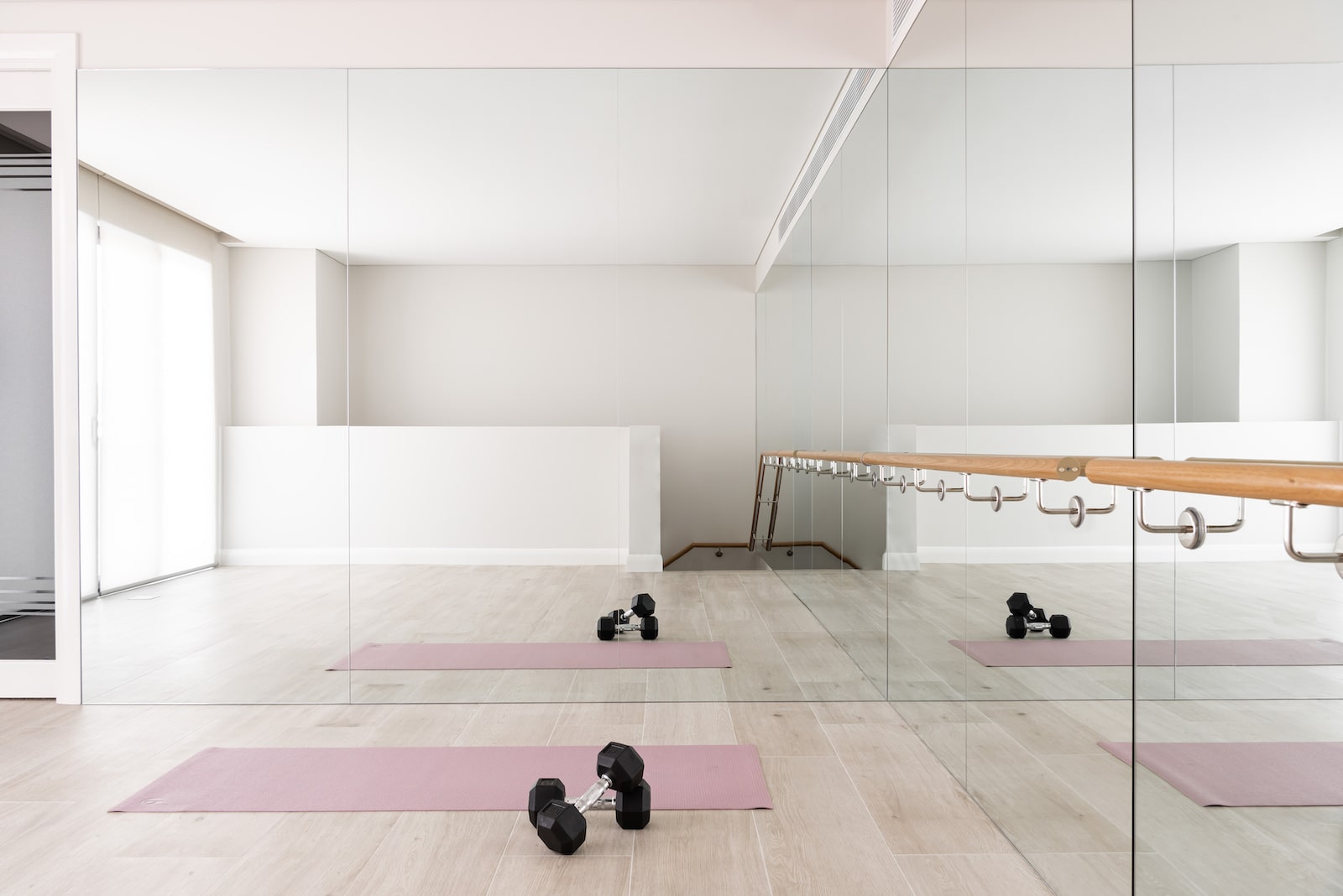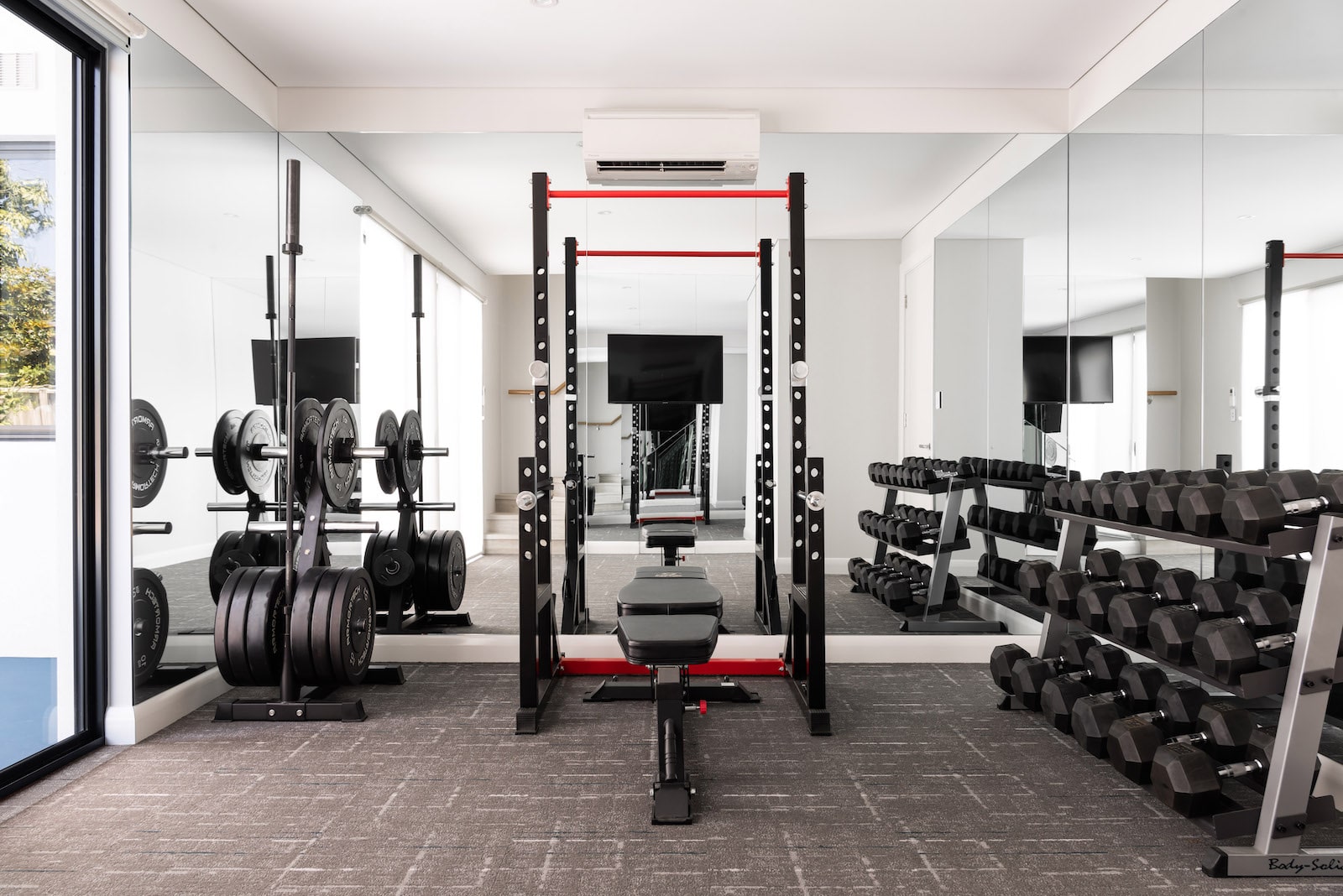 Demonstrating the skill and attention to detail of the Blanc. team, the additions to this stylish waterfront residence have revitalised the space whilst blending so beautifully with the existing architecture they are completely undetectable, however, Blanc's attention to detail extends further than function and aesthetics. Focused on preserving the integrity of the existing structure and the needs of the inhabitants, incredibly, the owners were able to remain in residence throughout the entire duration of the project with minimal disruption to their daily routines, making this a truly remarkable renovation.