The kitchen, the heart of the home,  is a focal point of most modern family homes. With bustling lifestyles, the kitchen is the perfect place for family members to converge; this means it needs to be open, spacious and central.
This Nundah renovation was for a local family captivated by the concepts presented in the Style Kitchens showroom. Taking care of both design and manufacture, Stuart May has used his understanding as a third-generation kitchen designer and builder and his own experience from a ten-year career to deliver a modern, contemporary classic space with refreshing accents of black.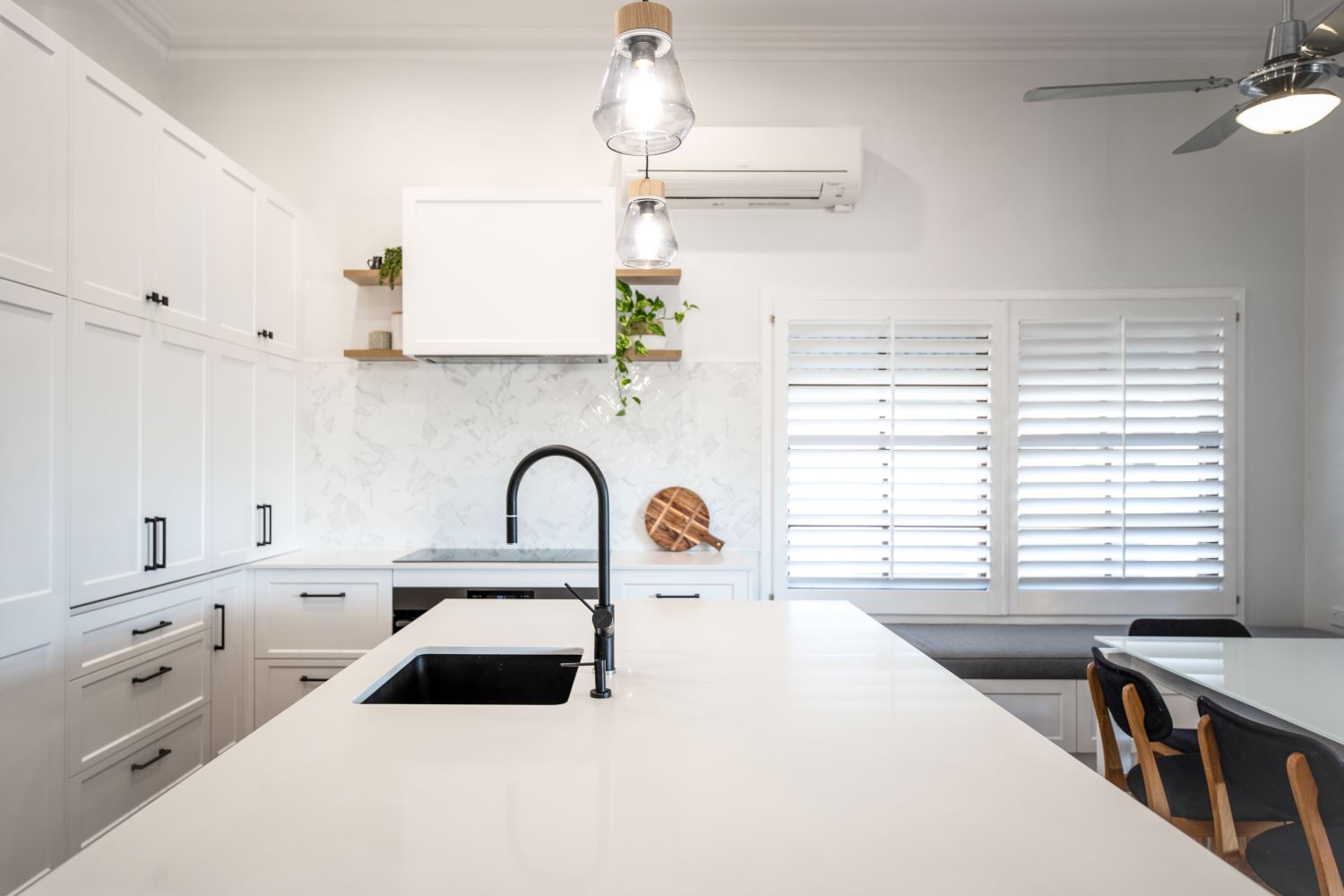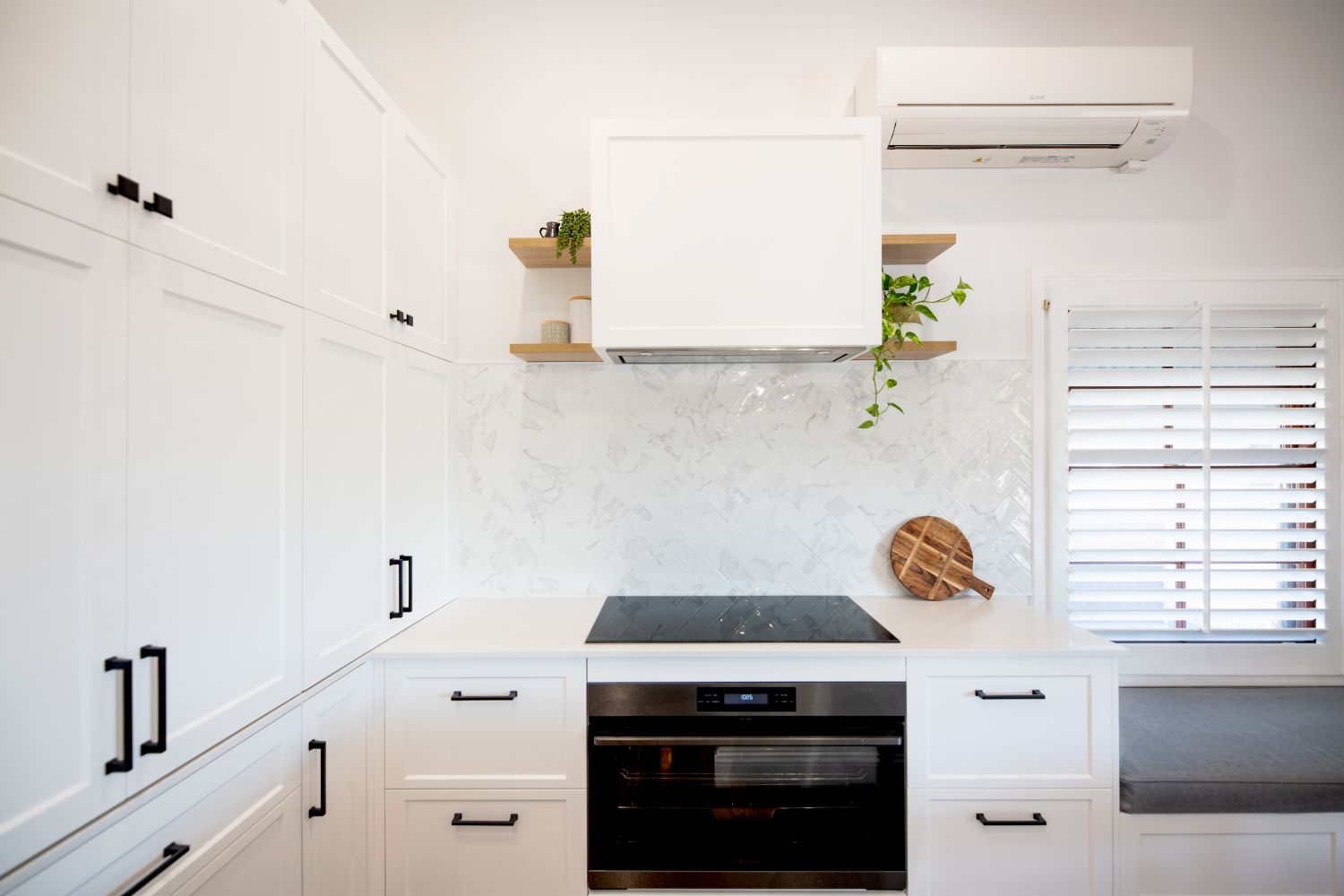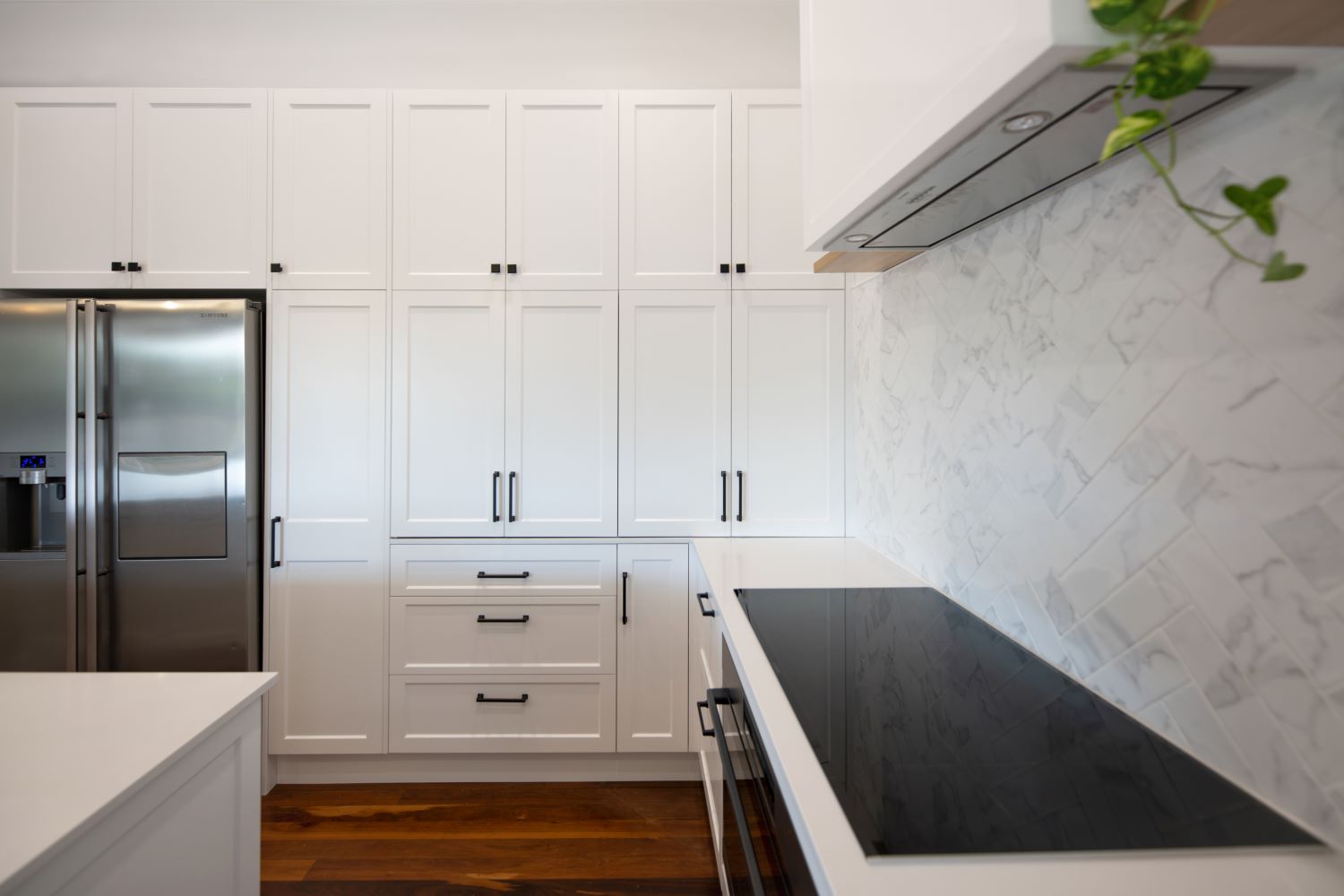 The renovation of the Nundah Kitchen features extensive white cabinetry that offers a range of storage solutions. Paired with a white marble splashback and clean black finishings, the room is open and bright. Painstaking detail has been paid to the interior features and the organised appearance of the kitchen. Neatly tucked away, designer appliances have a convenient place in the ample cabinetry. Placed at the perfect benchtop height, the cabinet allows inhabitants to use them and custom fixtures for iPad storage. The ability to close the appliances away ensures that the room maintains its organised, uncomplicated appearance making the inhabitant the focus.
Style Kitchens have created an open concept space, diverse and welcoming. The kitchen is perfect for communal living and reconnecting.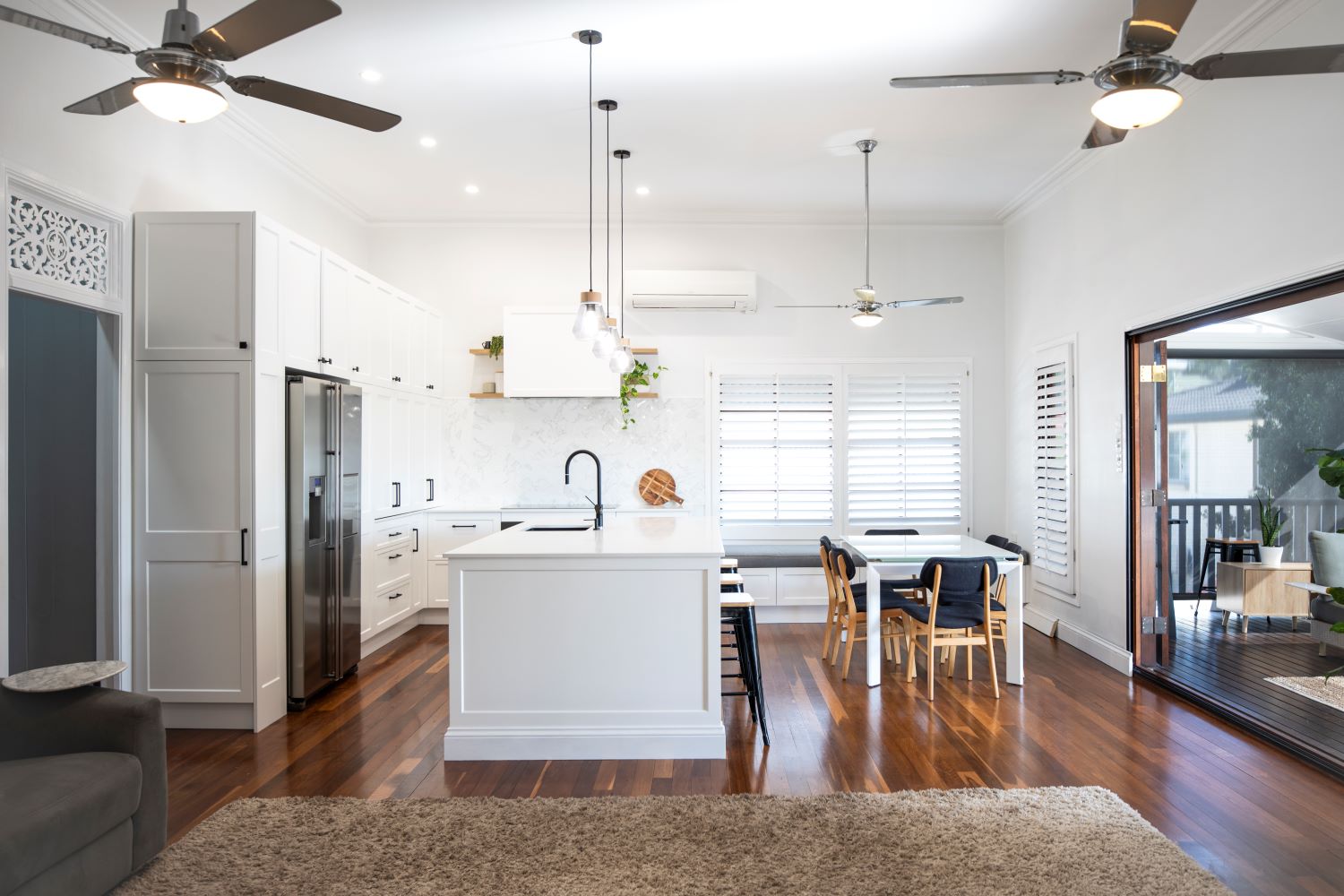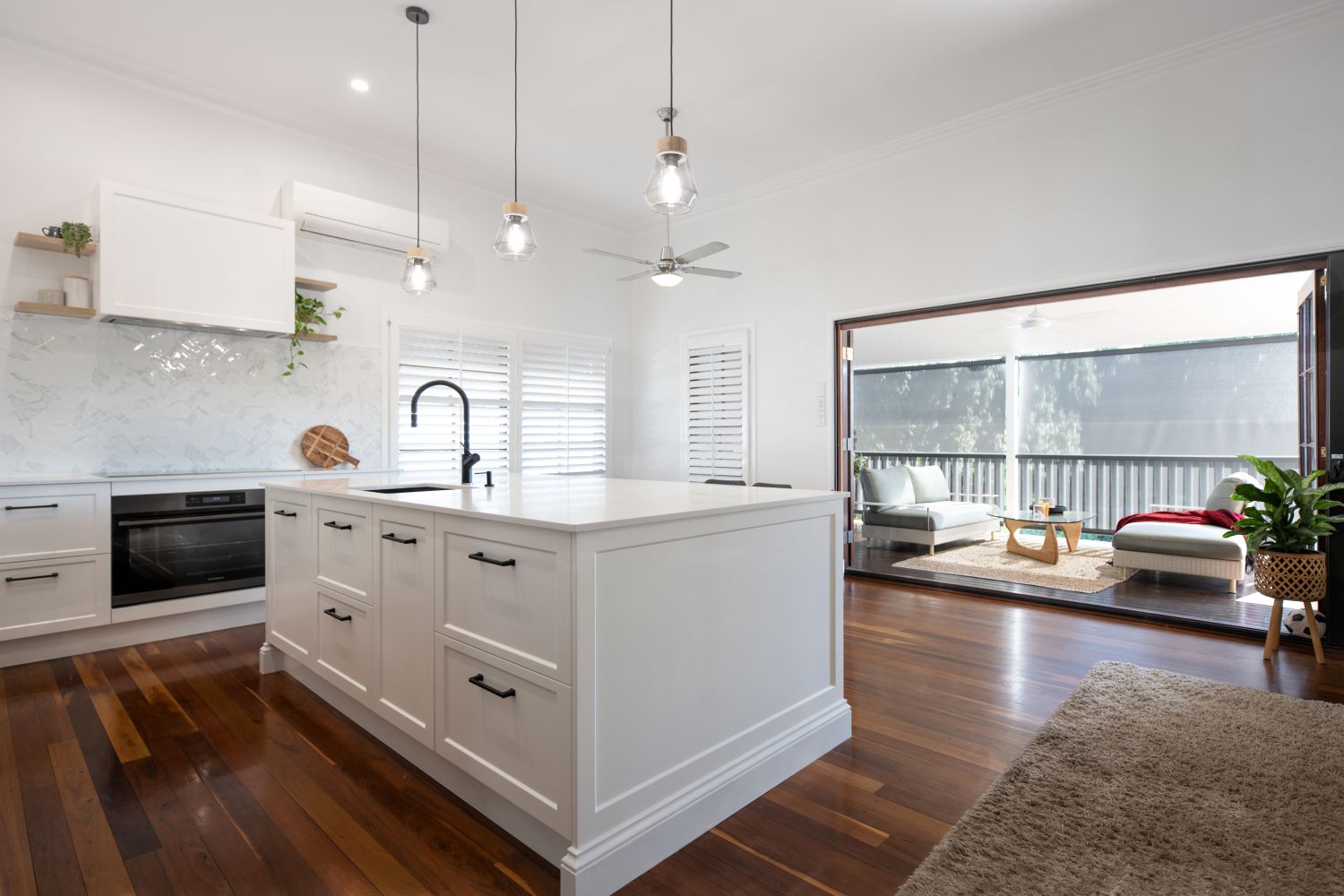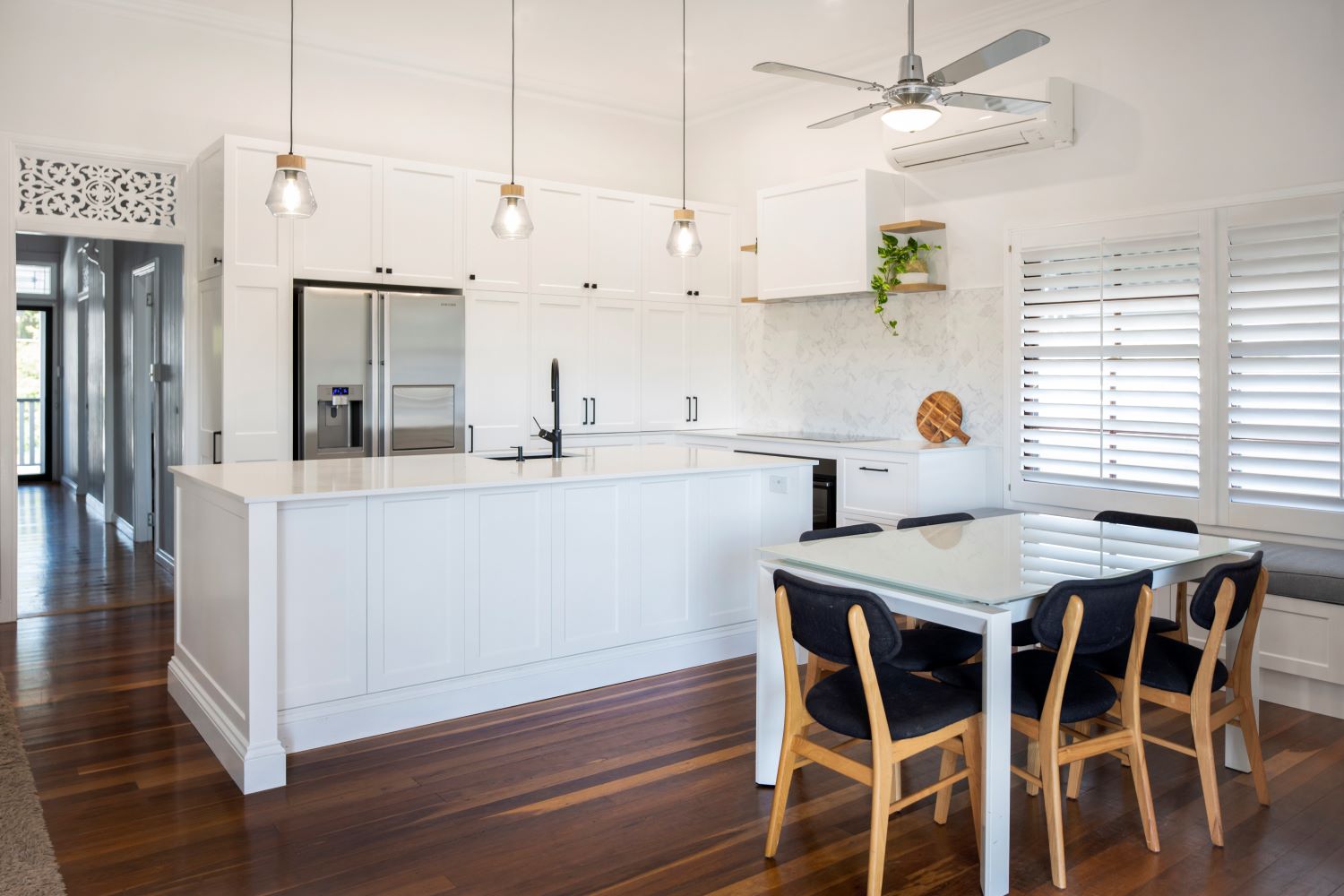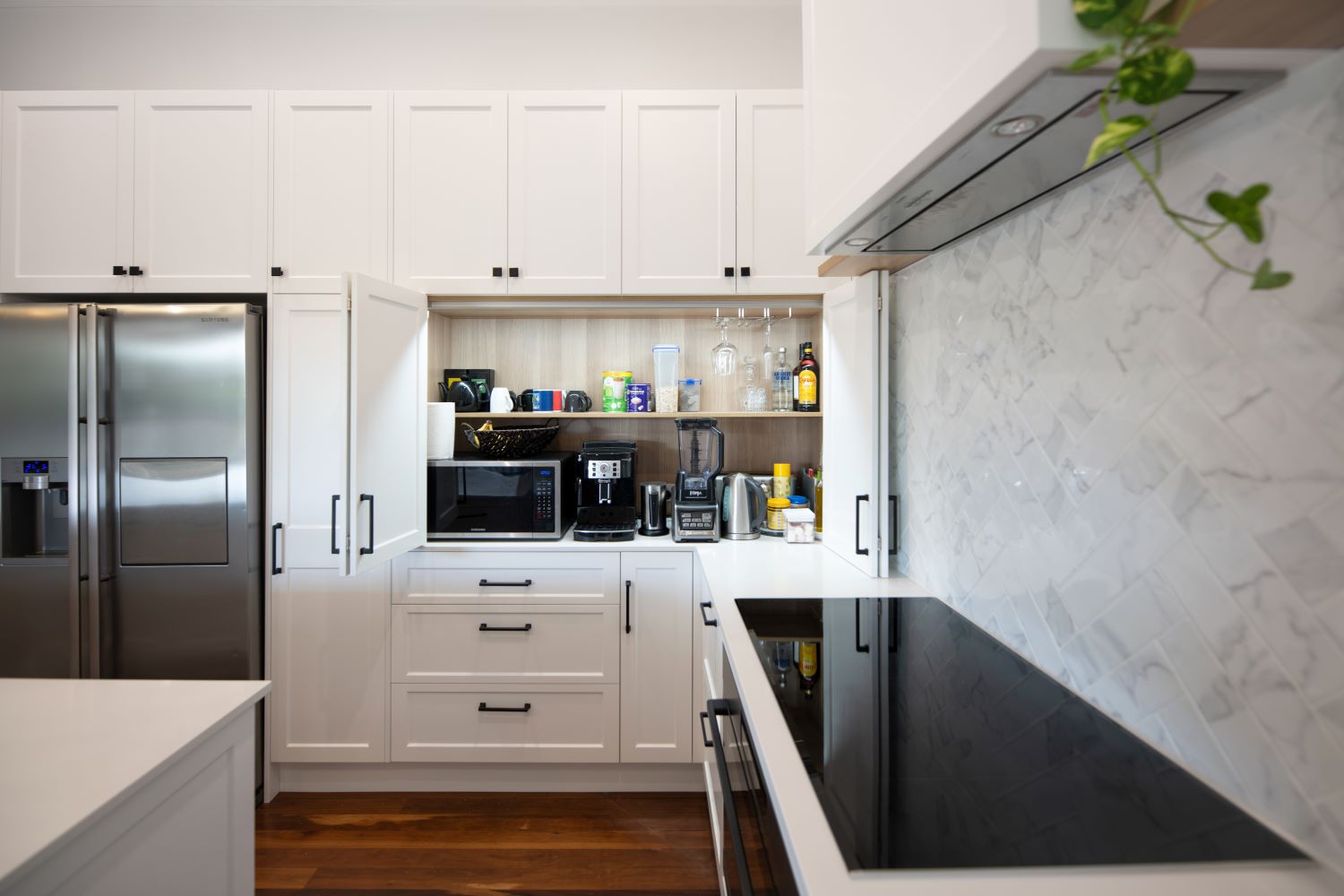 www.stylekitchensbydesign.com.au