Opsis Designs
On the first day of Christmas I gave my Christmas tree a jewelled crown for everyone to see
Ranging from authentically Australian eucalyptus sprigs to charmingly traditional reindeer ornament Opsis Designs has curated a delightful collection of Christmas Ornaments and decorations. Available as seasonal gifts or personal pieces for your won collection, the Goodwill and 'Le Candy Shop' ranges are exciting, cheerful additions fit for any home.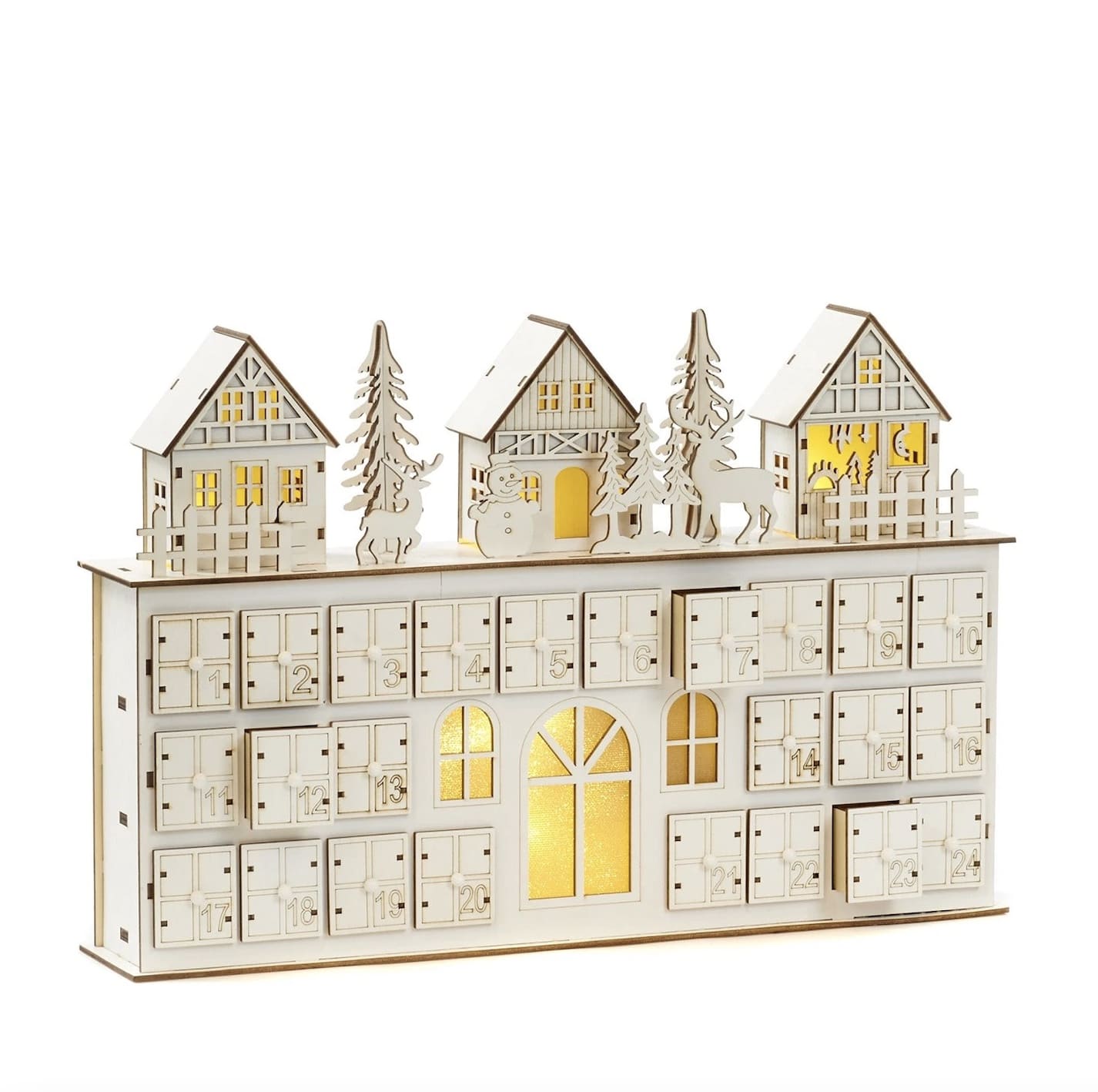 The sparkling white advent calendar from the Goodwill Range brings traditional Christmas themes to life. Illuminated by soft golden LED Lighting, it's a lovely, festive touch to any interior designs, guaranteed to make the countdown to Christmas Day even more joyful as recipients eagerly open a draw each day.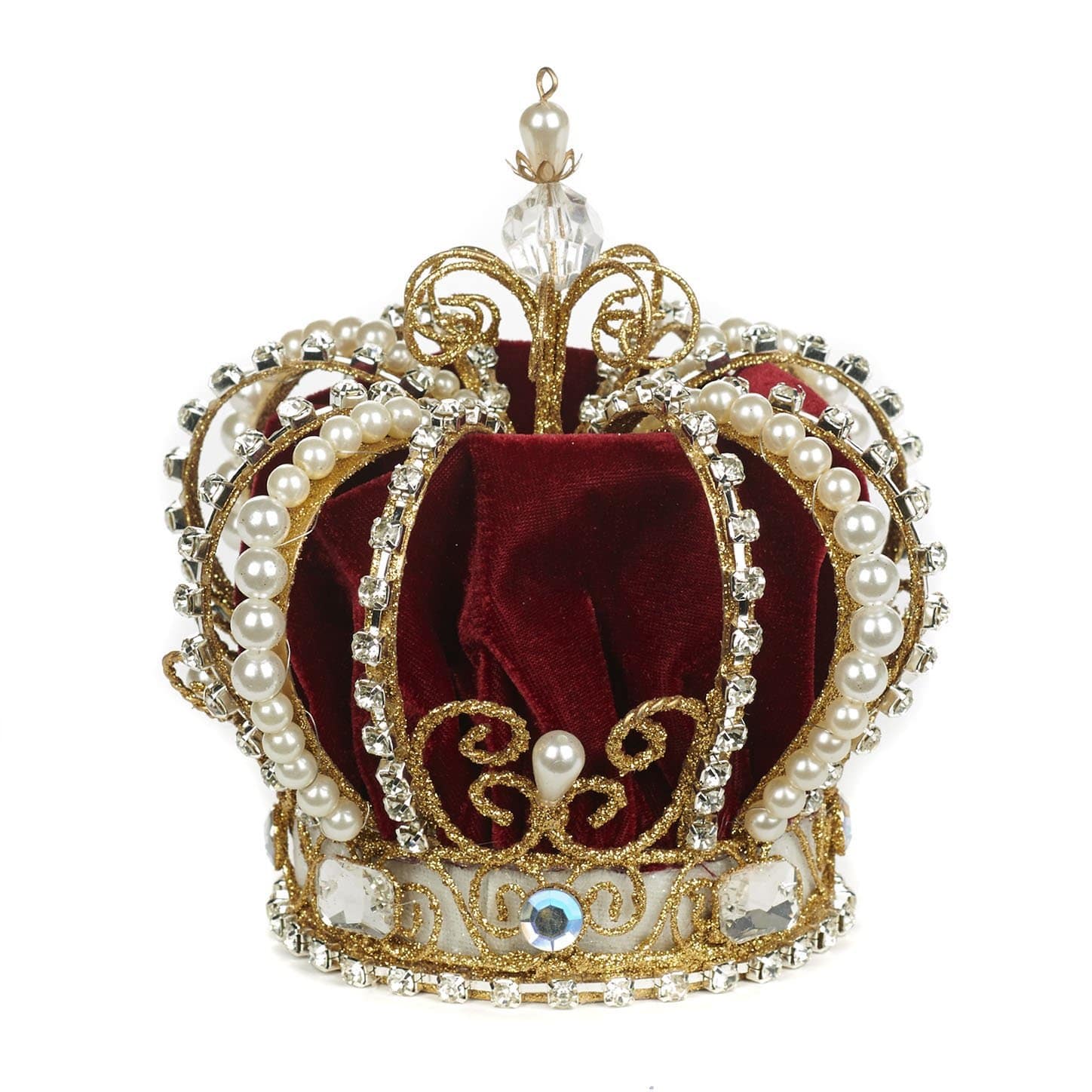 Every tree deserves to feel like royalty as they are showcased as the star of the season's festivities. Encourage your tree to look its best with a regal Goodwill Christmas Velvet Jewel Crown Tree Topper. In Gold or Red, these Crowns are a beautiful addition to the top of any tree.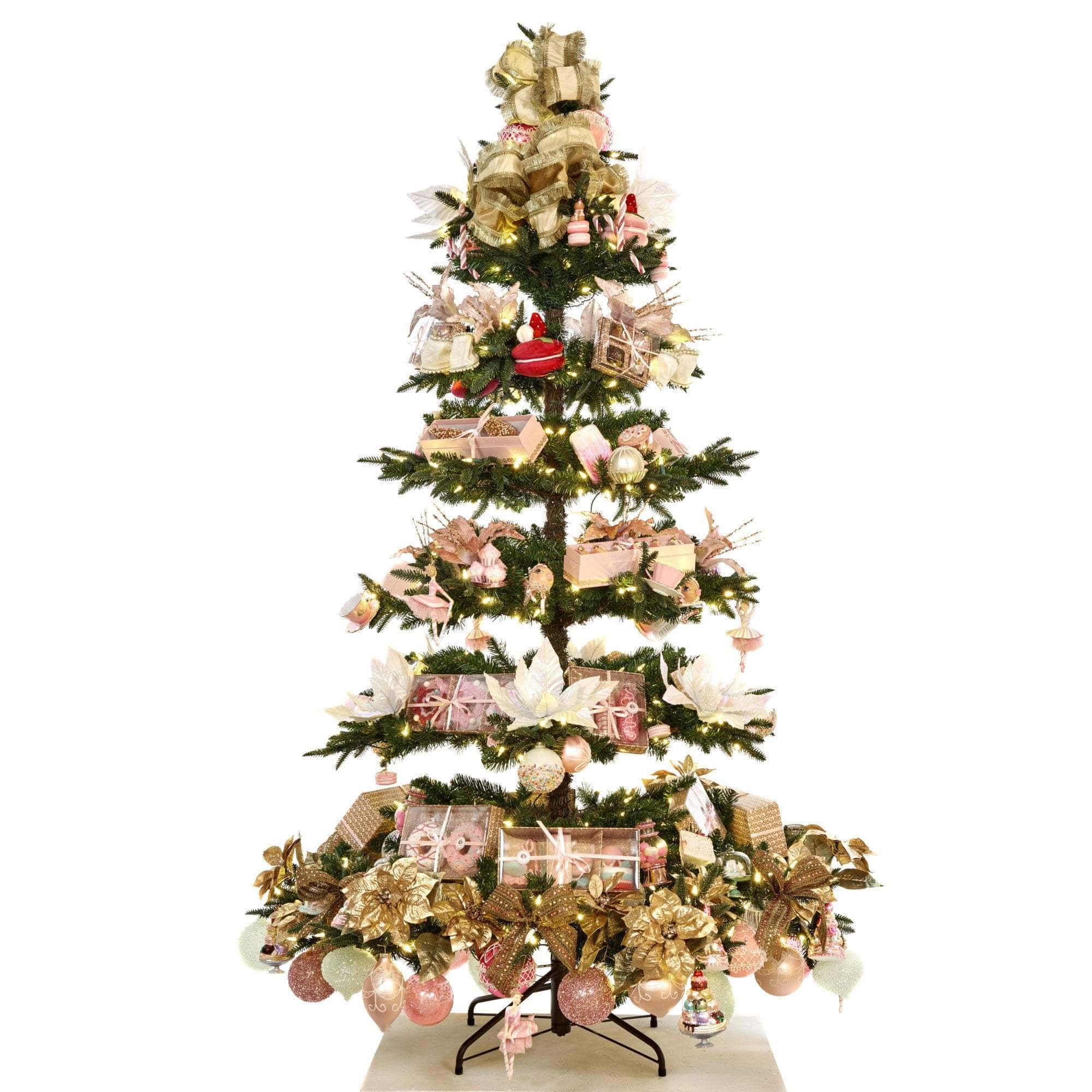 Inspired by the delicious and indulgent nature of the Christmas season, the Opsis Designs range of 'Le Candy Shop' tree decorations are the perfect tree ornament for any sweet tooth. Available in a delightful range of baubles, snowflake bonbons, ballet slippers, and other treat inspired pieces, these Opsis ornaments are sure to commemorate the sweetest moments and relationships in your life. The 'Le Candy Shop' range can be purchased individually or
collectively in one fully decorated tree.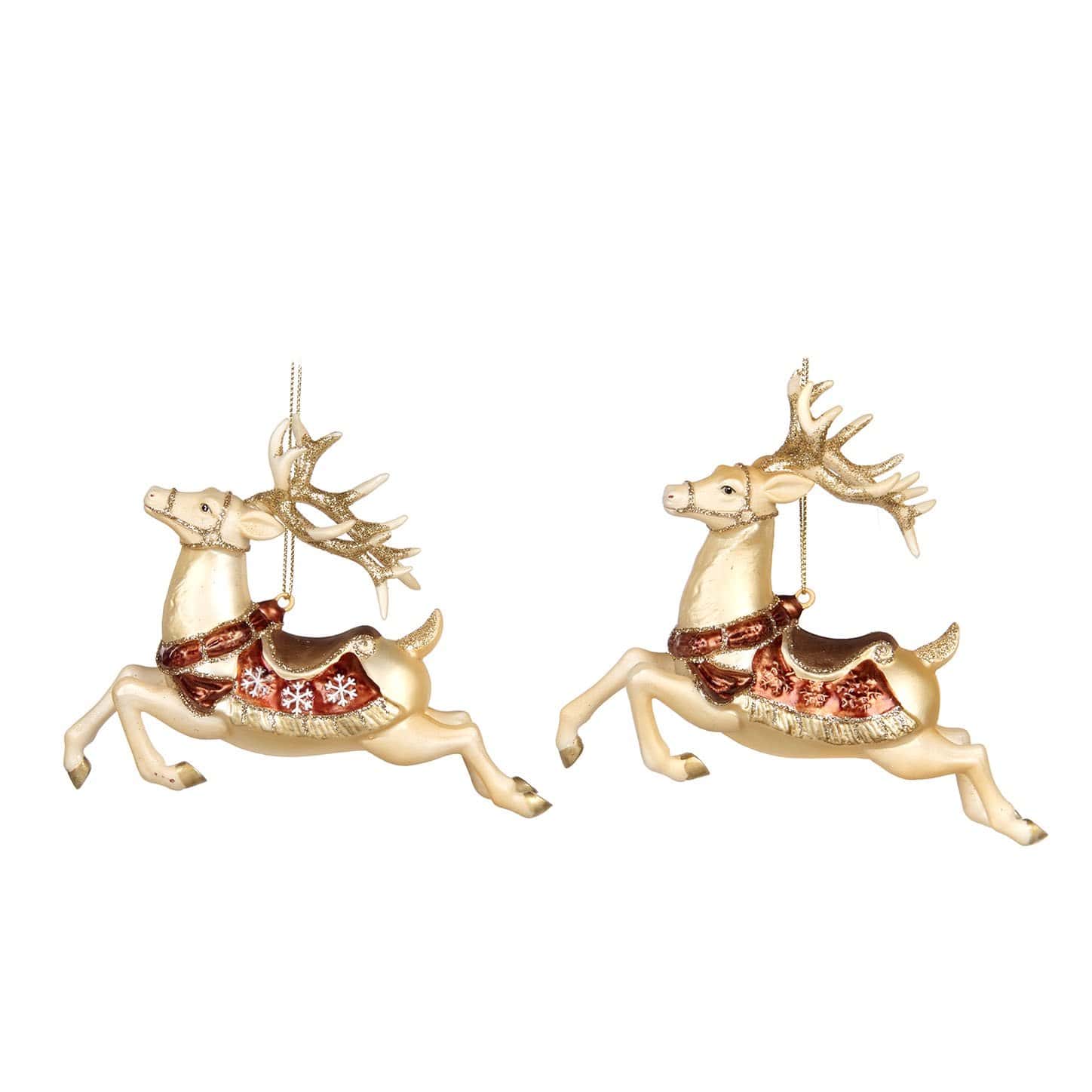 The beautiful Goodwill Jumping Reindeer ornaments capture the majesty and movements of Santas trusty steeds. Fantastical and traditional, the champagne, red and brown decorations are fun and encourage the magic of the season for children and adults alike.
For more Luxury homewares and gift Ideas see Opsis Designs