Situated in one of Perth's most prestigious suburbs, this stunning open-plan home encompasses over 900sqm of luxury living, and has been built for a multi-generational client of Perth custom home builder, Zorzi Builders.
As frequent travellers, the client's brief was for a home that elegantly combined a rich tapestry of natural textural finishes where they could incorporate various artwork and furnishings collected over their travels but was also low maintenance.
To meet the brief Zorzi combined travertine natural stone flooring and walls, to create a contrast of earthy tones that provided a neutral palette for furnishings. To address the low maintenance requirement, additional steps needs to be taken in areas such as the exterior timber ceilings where each sheet was sent to French polishers to be lacquered and stained rather than using prefinished boards.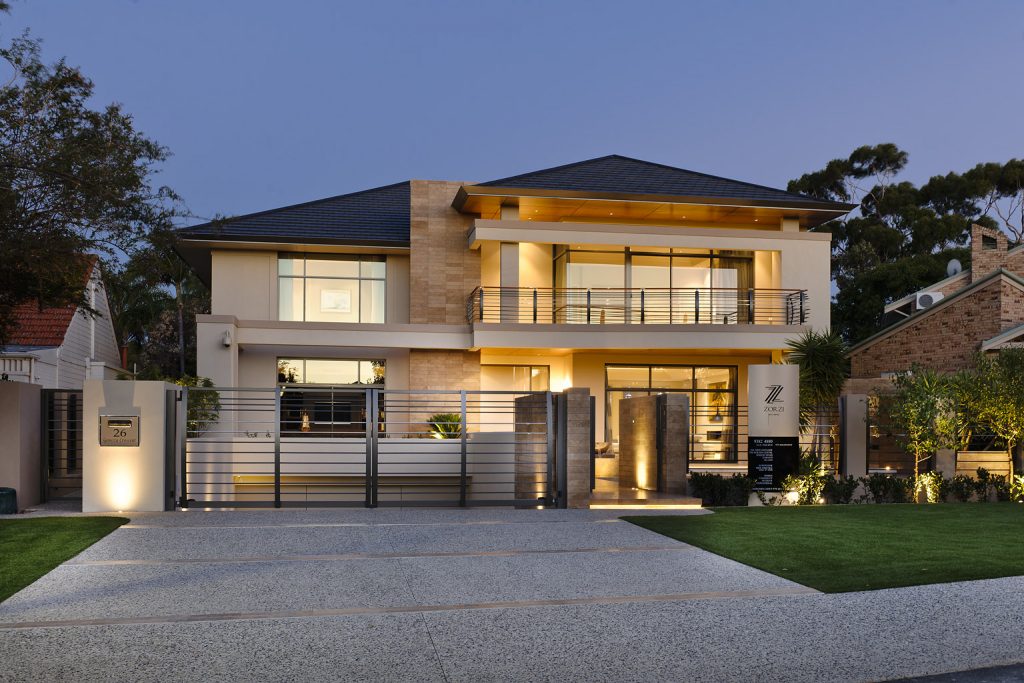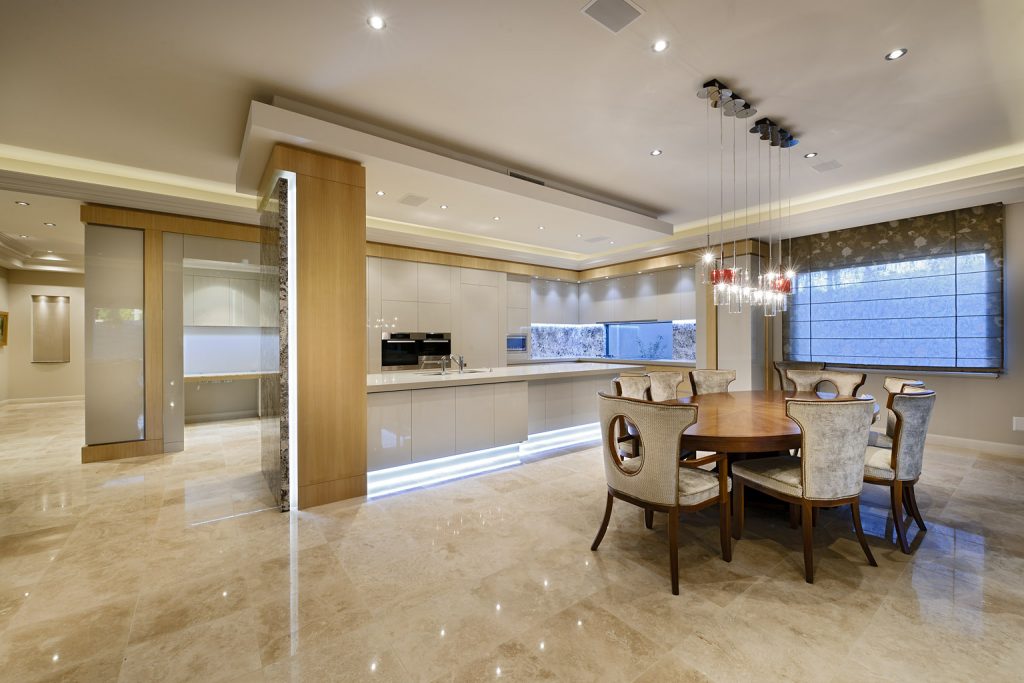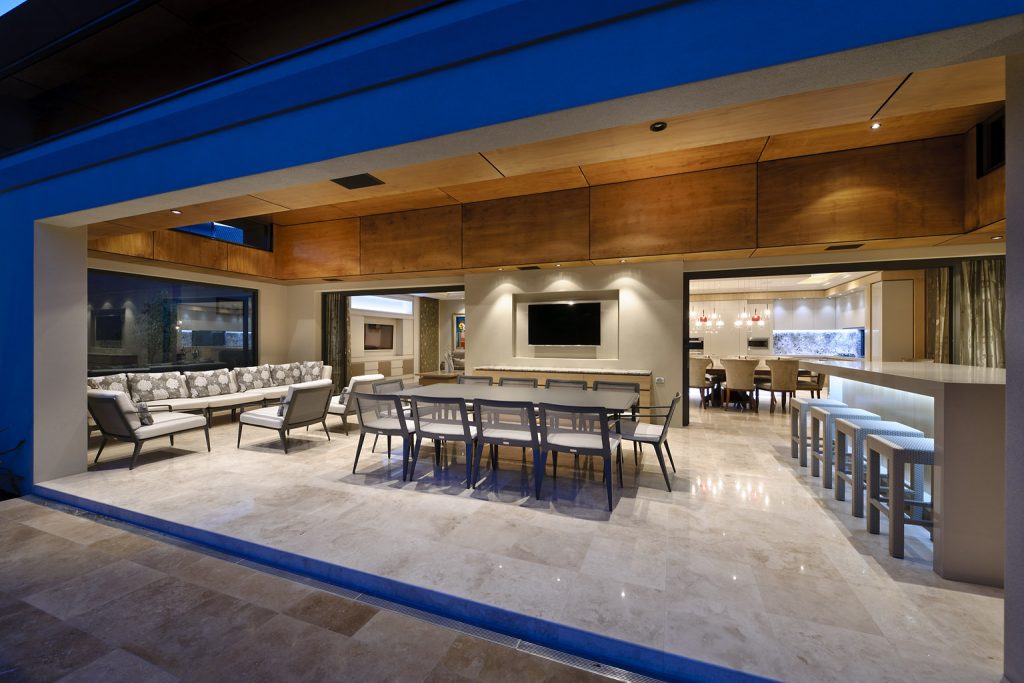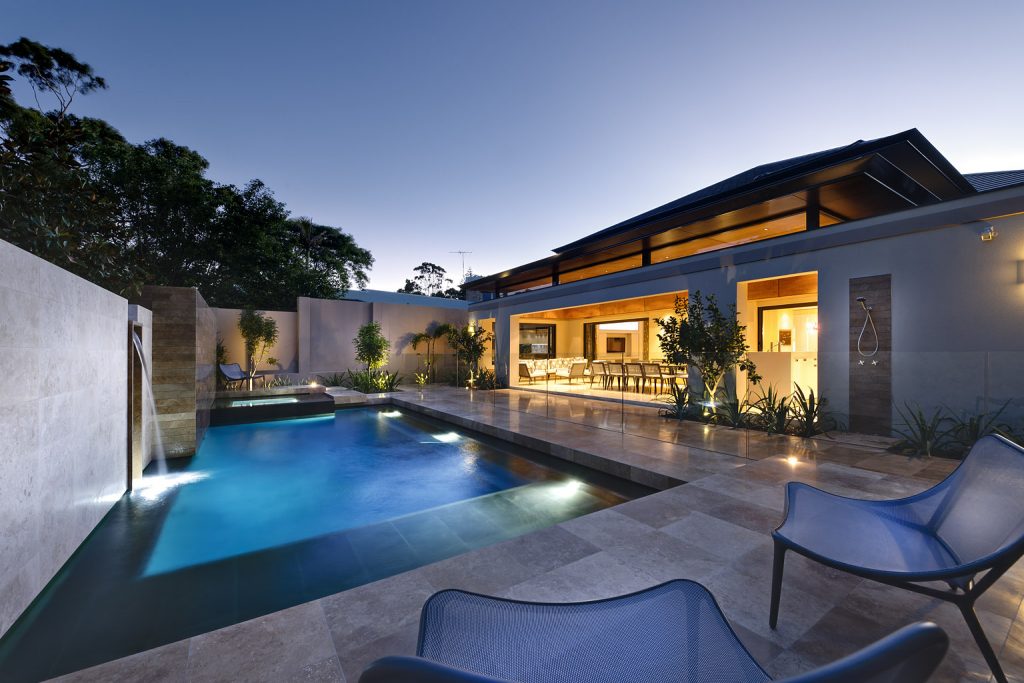 Automation plays a large part in the features of this home. A central system controls everything from the drapes, interior and exterior lighting, under-floor heating system, air conditioning and security cameras, to the operation of the pool and spa. A lift is integrated into the home, and runs from the basement up to the master bedroom.
Despite maintaining a casual, family friendly ambience the luxurious finishes and exceptional craftsmanship that you'd expect of a Zorzi home is evident throughout. In the kitchen the lacquered kitchen cabinetry is trimmed with Japanese Sen timber that was pattern matched both lengthways and around corners, and drawers and cupboards have been motorized so as to open and close automatically with just a nudge. This glass sliding doors that separate the alfresco and dining areas – each over 3.2 meters wide, open electronically and disappear like magic, invisibly stored in the wall cavities.
Zorzi Builders specialise in Luxury Custom Homes Perth, Western Australia. See more: –www.zorzibuilders.com.au