A spectacular harbourside location in Sydney's exclusive Point Piper was the setting for this resort-style entertaining area by Myles Baldwin Design.
Desiring a space that allowed them to fully immerse themselves in their home's magnificent waterfront location, the owners engaged Myles Baldwin to design a space that provided greater connectivity to their existing home whilst being both enduring and in keeping with the architecture of the site. Fluid curving lines, natural stone and an inspired selection of trees and foliage, soften the edges of the contemporary design, creating a space that embodies relaxed, luxury outdoor living.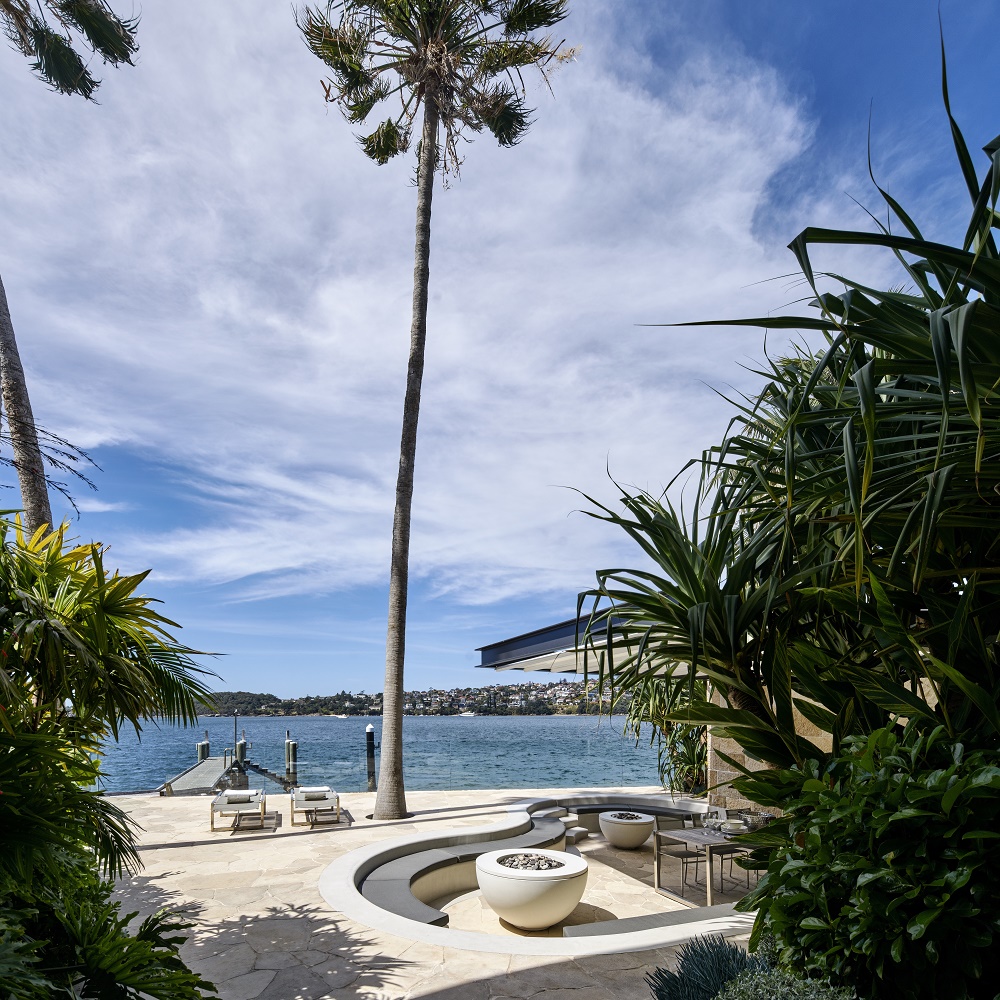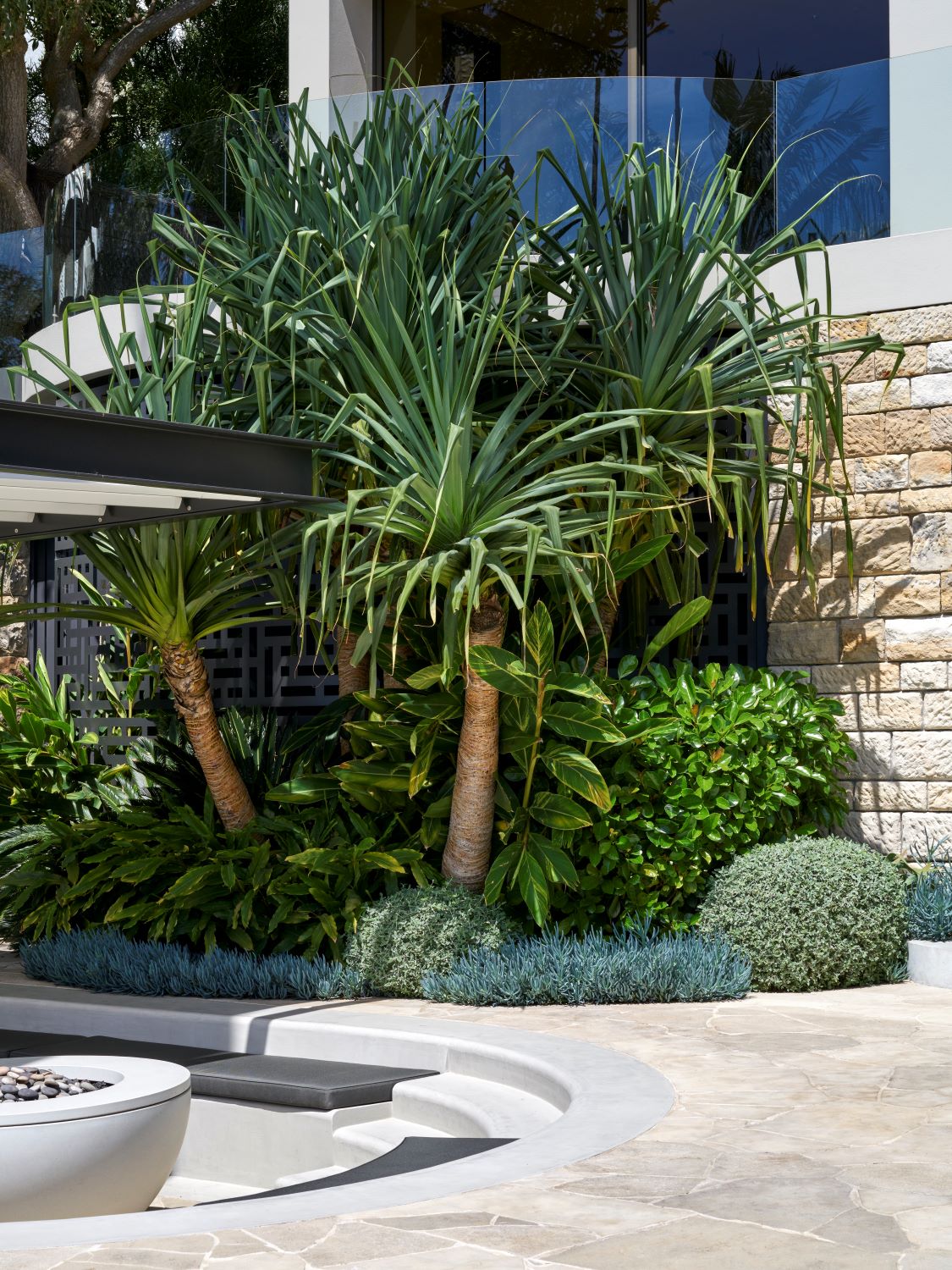 Constructed in concrete and finished in Sto render, the kidney shaped sunken lounge provides a great space to entertain whilst offering shelter from the elements. The lowered height of the seating provides protection from prevailing easterly winds and an awning that cantilevers out 10m in a remarkable feat of engineering protection from both the sun and rain. Firepits create both warmth and ambience for entertaining at night and cooler months.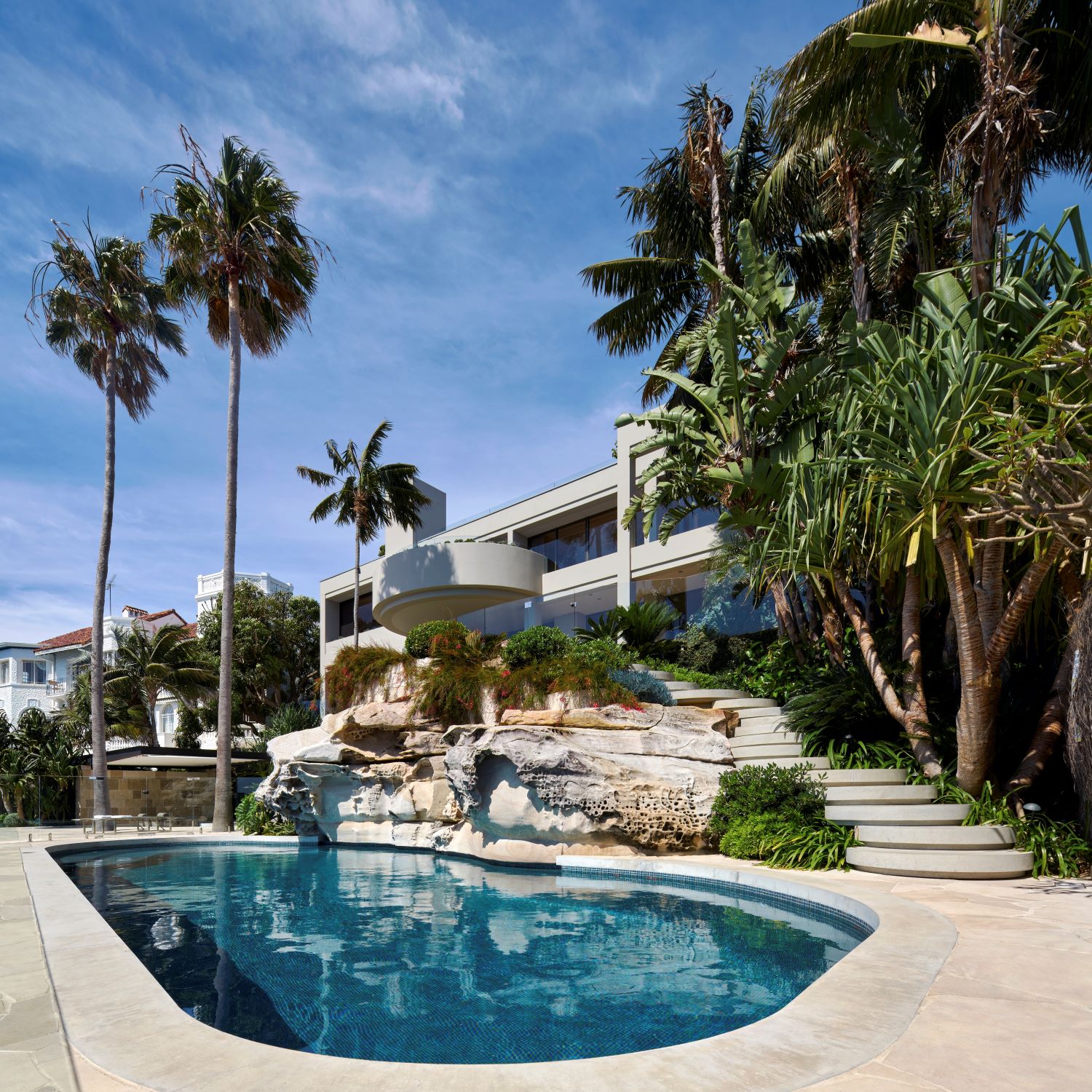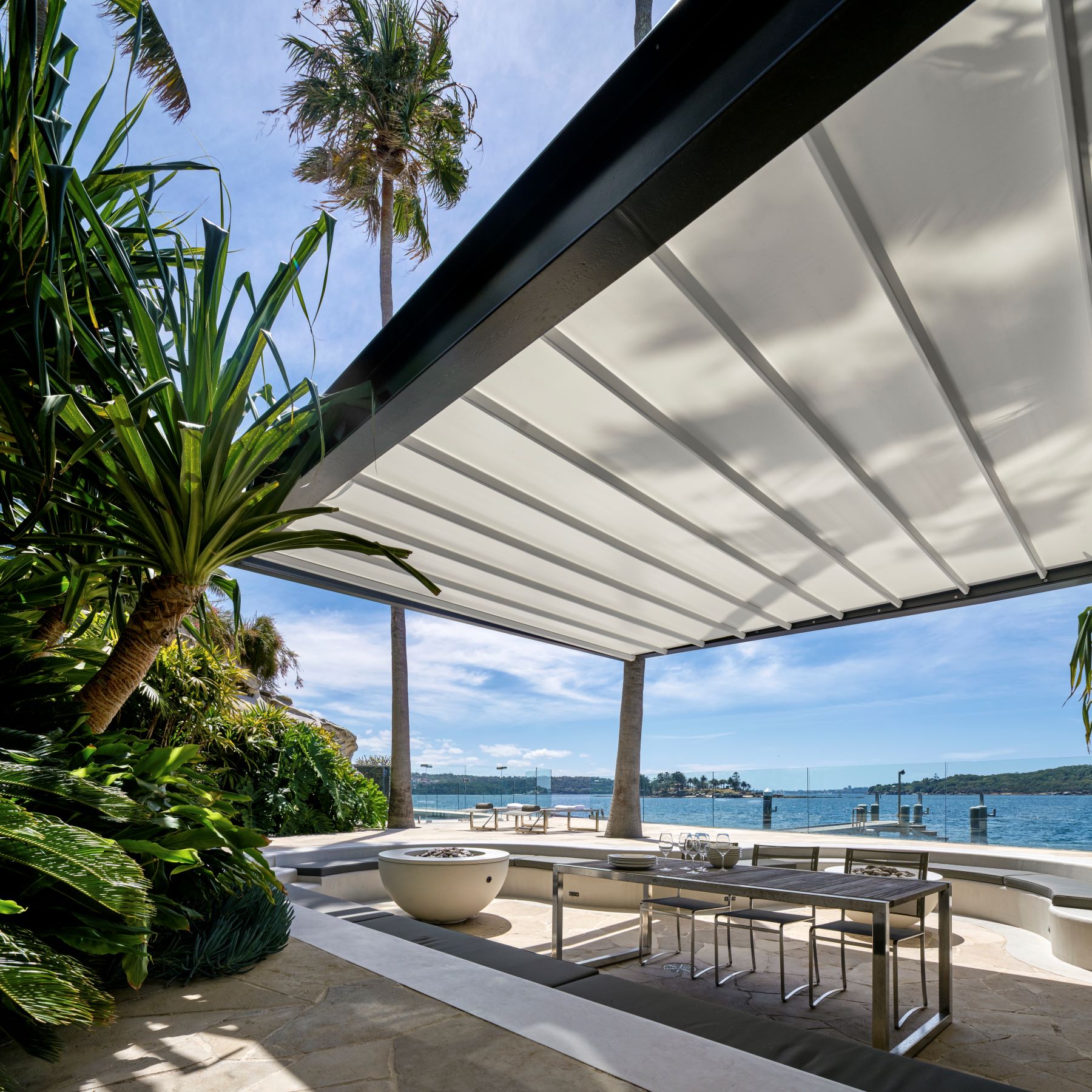 Connecting the garden and pool area to the living rooms of the house, is a spectacular floating staircase designed by Myles Baldwin—each piece of concrete balances off a hidden central spine, allowing you to walk through the garden and over the natural rock outcrop with ease and grace. The curved lines of each concrete tread cleverly tie together the curve of the cantilevered balcony in the home above and the curves in the pool and lounge area below.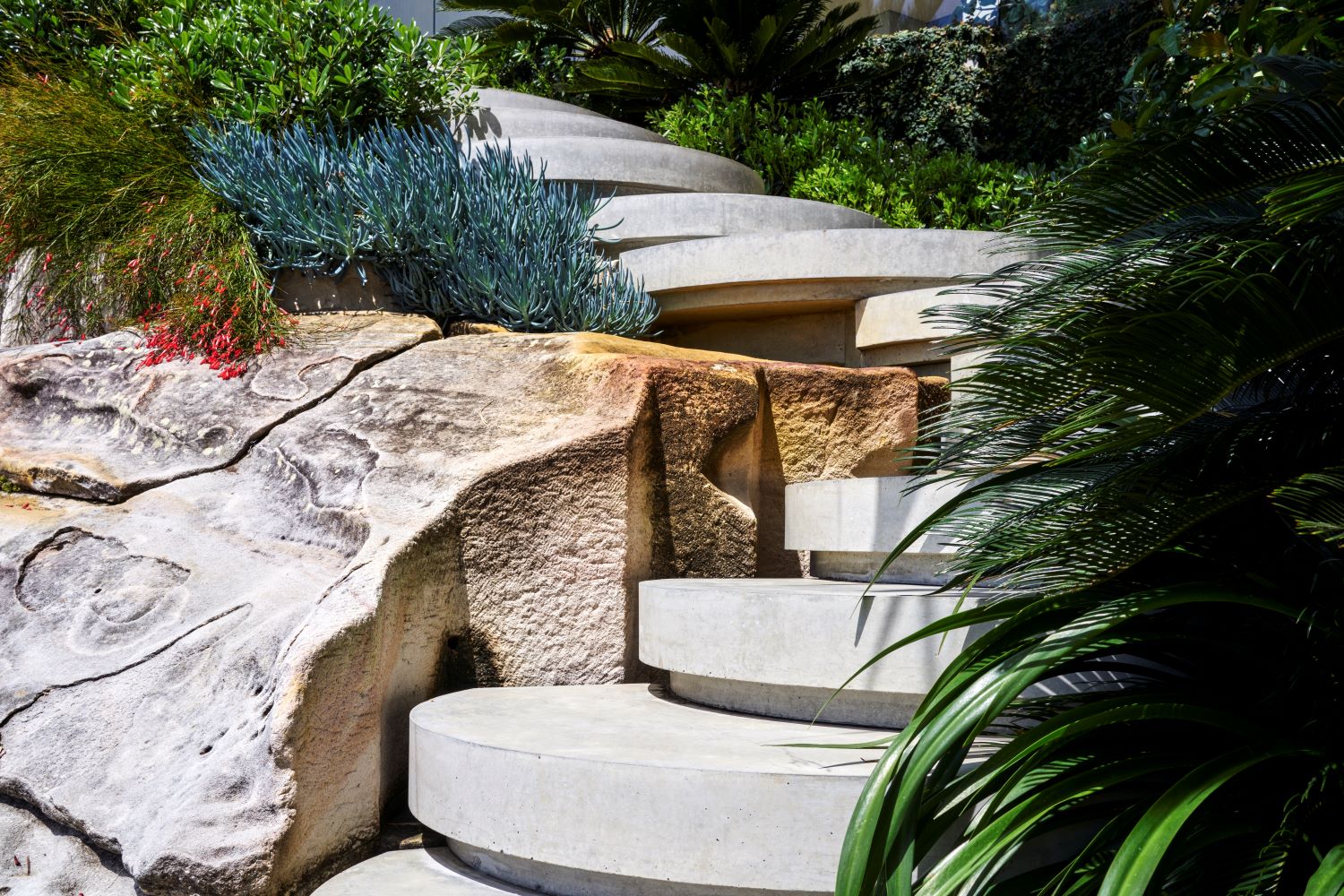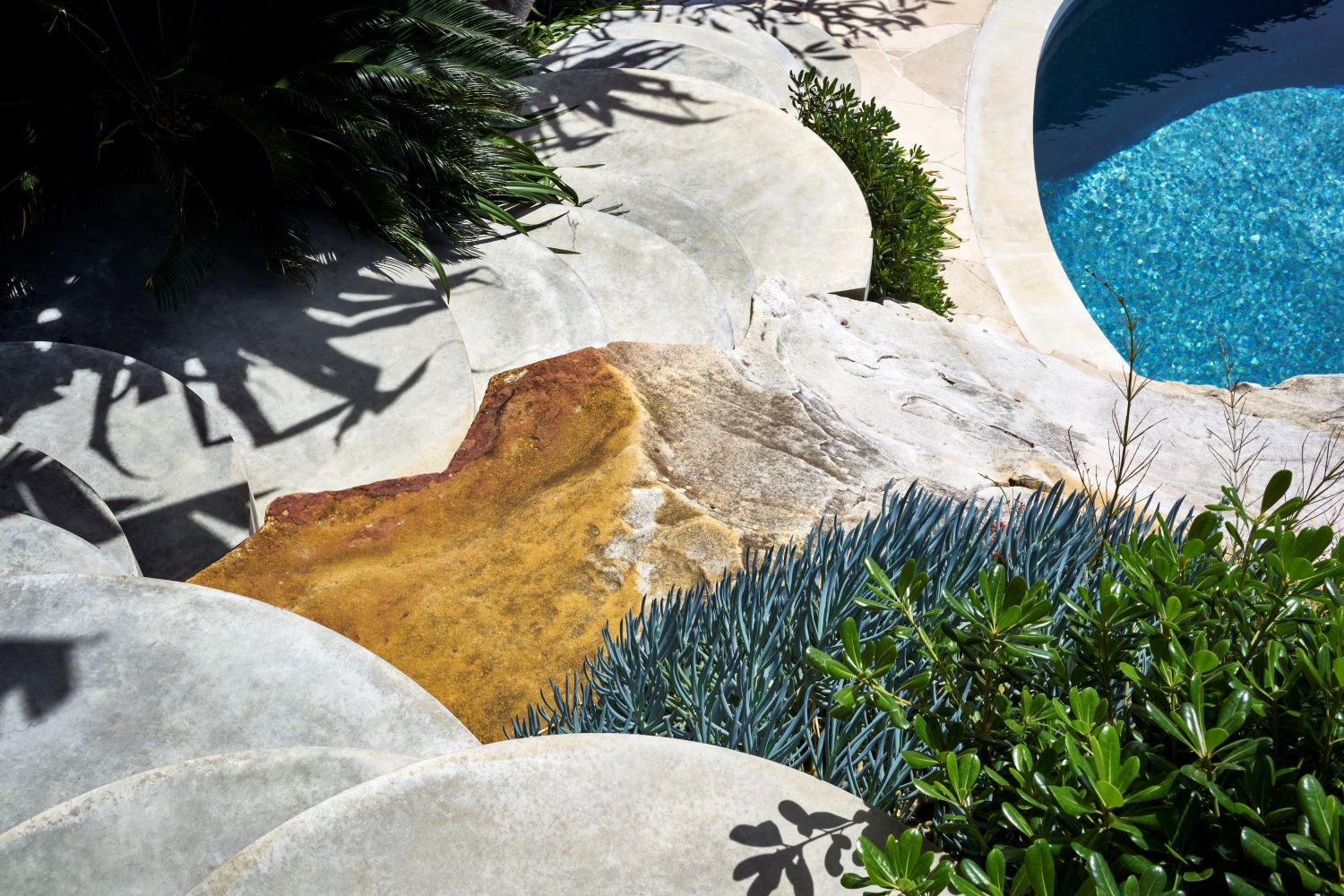 The existing pool was extended both in length and width to create a more cohesive connection with the natural rock and retiled to reflect the colour of the water in the harbour beyond. The 'crazy paving' was specially ordered 30mm thick from Eco Outdoor to create better patterns when 'smashed' into random pieces, it was then carefully laid to ensure even disbursement of the natural variation in tones.
See more at www.mylesbaldwin.com

E: office@mylesbaldwin.com
T: +61 2 9699 2622