A new custom home with open plan living spaces, for a busy professional couple with three small children, might sound like an easy enough brief, but with the chosen site having a 14.5 meter vertical drop, 40-degree sloping terrain, and a dune sand soil classification, things are a little more difficult with sloping block homes. Thanks however to the experienced team at Weststyle Design & Development, the challenges were overcome and the result is a bold, modern custom home with clean lines that display both outstanding creativity and clarity of purpose in this challenging Wembley Downs location.
To overcome the obstacles of the sloping site, a dramatic cut was made into the site, with cranes used to obtain a workable platform as a canvas for the home. Significant terracing and retaining walls enabled the house to slot perfectly into the hillside, offering peaceful views over a valley of lush green treetops. It feels like being in an elaborate tree house, you feel as though you are on top of the world.
The top level provide the street entry point to the home – understated as the owners requested and respectful of the content it was built amongst. At the back a lightweight portal frame cantilevers over the lower ground levels, protecting a spacious alfresco area, alongside a timber sun deck and seamless 13-metre infinity edge lap pool. A further landscapes garden and open grassed area designed for the children is also located on the lowest tier.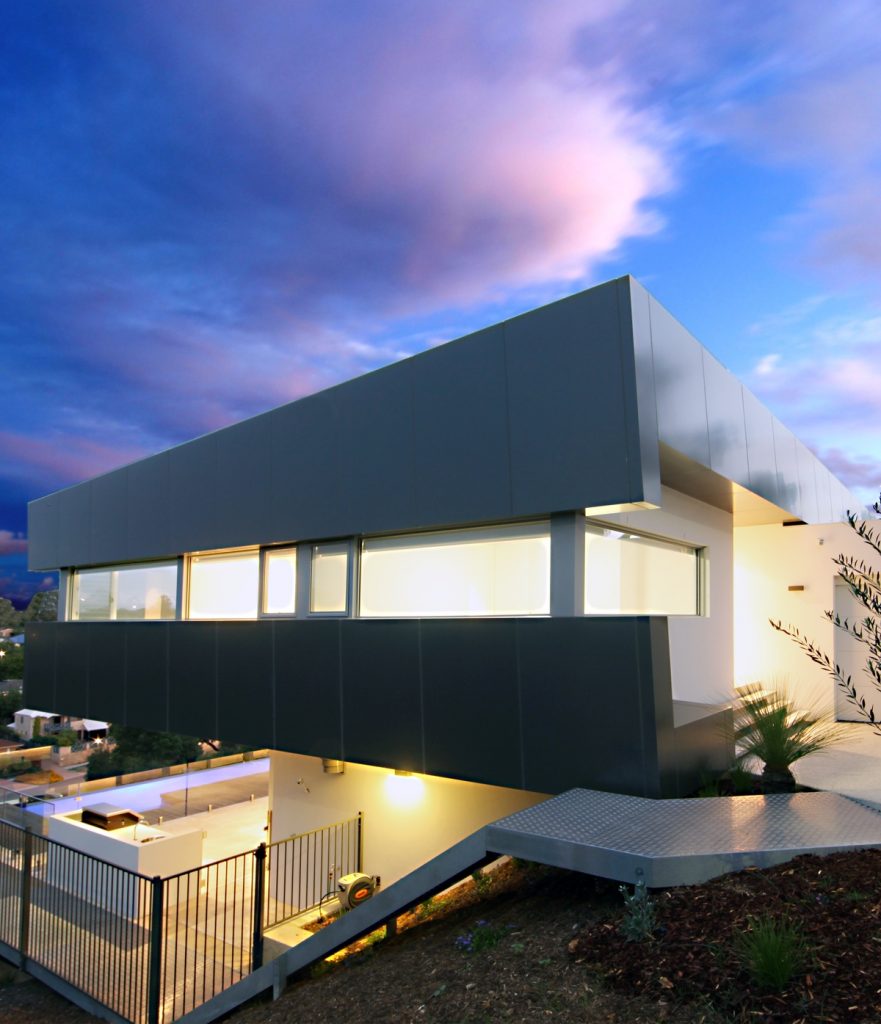 Strong, crisp lines both horizontal and vertical, showcase the bold upper level and which contrasts the textural features of limestone and render that blend the lower levels into the environment, providing visual softness for those who gaze up from below.
Inside, travertine flooring compliments this natural easy look in a light and fresh open-plan ground floor living/dining/kitchen area. The kitchen benches are reconstituted stone. The cabinets are a combination of lacquer timber veneer, a consistent theme repeated throughout the home.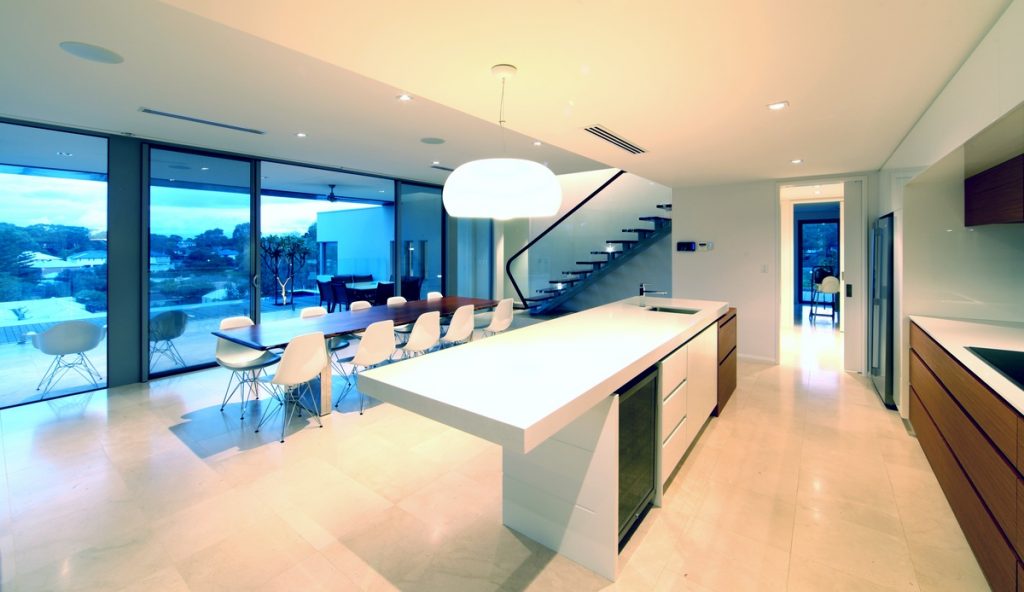 The stylish staircase leading to the upper level starts with a stone plinth before floating jarrah treads on a steel spine takeover. Additionally a handrail of moulded jarrah curves around a custom piece of freestanding glass.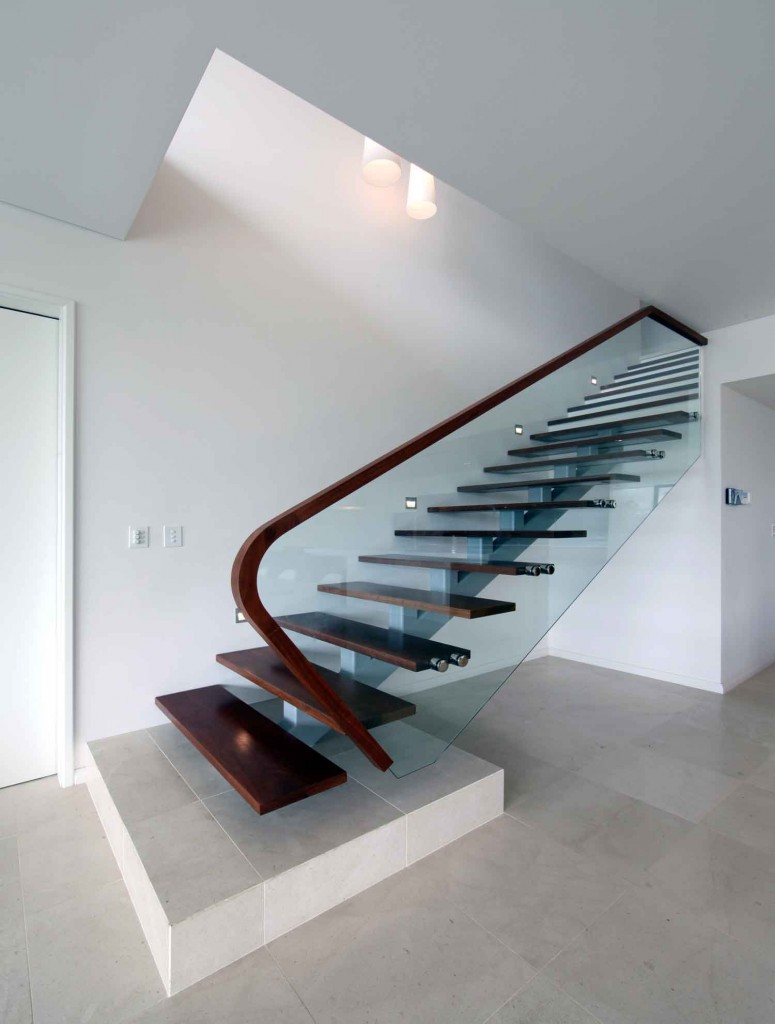 The home has six bedrooms, three bathrooms and two powder rooms. Two bedrooms on the ground floor allow plenty of space for unexpected visitors or children's future sleepovers.
At the top of the stairs a sitting room is hidden behind a stylish white lacquer bookcase with an unexpected and striking red feature. It's a place to relax and enjoy life.
Given sloping block homes site access difficulties, the project took into consideration minimising future maintenance, including the use of Alucabond, traditionally a commercial material, to create a strong statement with its dark charcoal colour as external cladding to the home. Naturally a painted finish in this application would present as an expensive and inferior option years down the track.
This home is representative of the consistent quality of all homes built by award winning Weststyle Design & Development who specialise in boutique custom homes in Perth's coastal suburbs. See More Projects from Weststyle.
This home was featured in our luxury homes publication WA Custom Homes 2014