Offering stunning water views, fresh sea breezes and an engaging coastal lifestyle, this contemporary Macleay Island retreat designed by CM Architects matches the energy of its serene environment. Sitting in harmony with its bush setting, the home provides the perfect family getaway allowing occupants to reconnect with both nature and each other.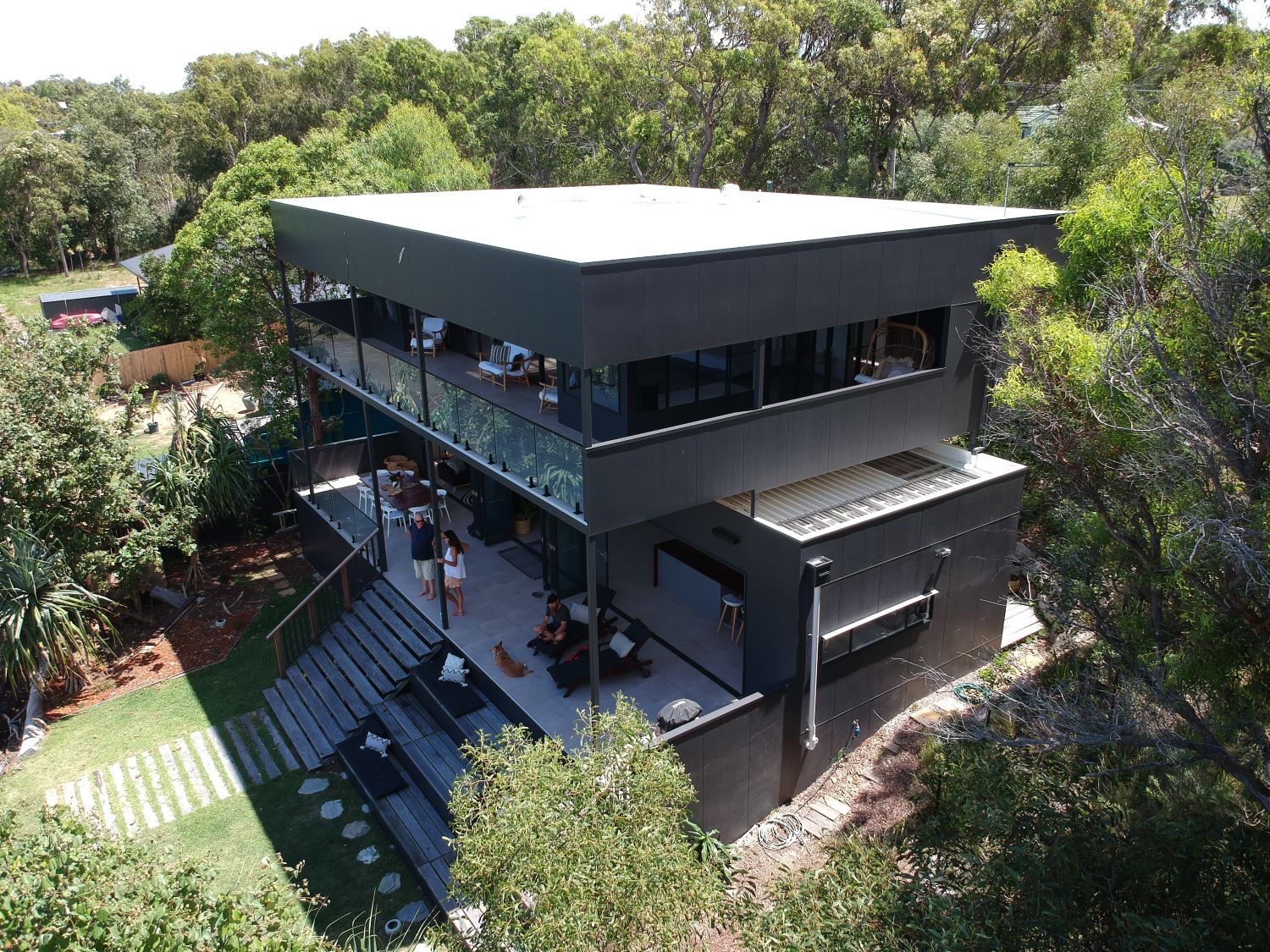 Carefully selected materials were chosen for their durability and low maintenance as well as their ability to integrate into the landscape. The selection process was meticulous, as the project involved working around a steep site, prone to flooding and landslides, as well as the demands of waterfront locales. Working with light-weight steel framing in the floors, wall and roof structures, this very special property has been designed not only for easy construction in a remote location but for fashionable endurance, no matter what the weather throws at it.
Within, the home draws upon the natural surroundings. Paying respect to the bushland, the native Australian flora has been invited into the rooms in the form of exposed timber battens along with an inspired island benchtop made from a tree removed from the site. These additions add warmth to the minimalist open-plan interiors.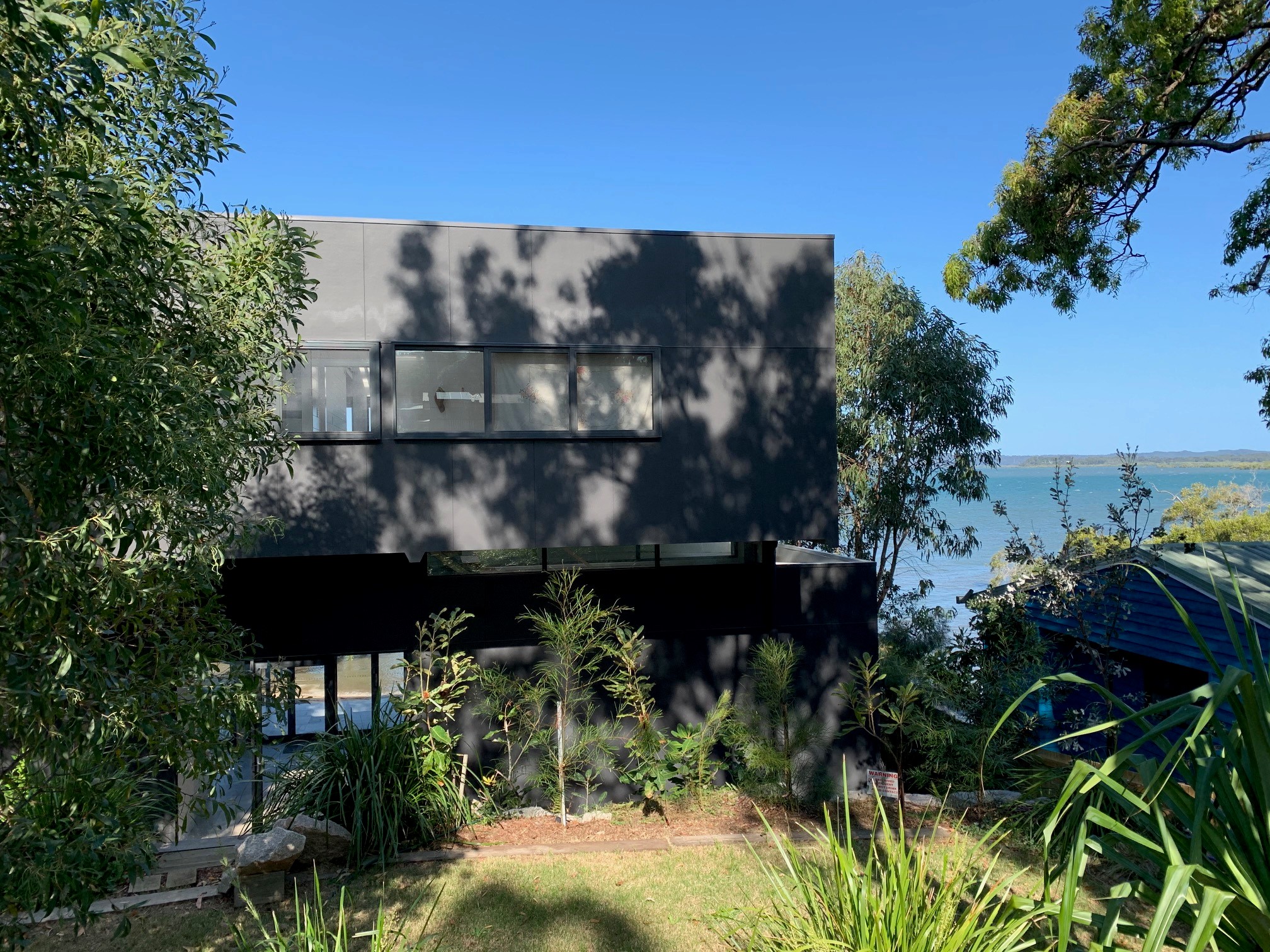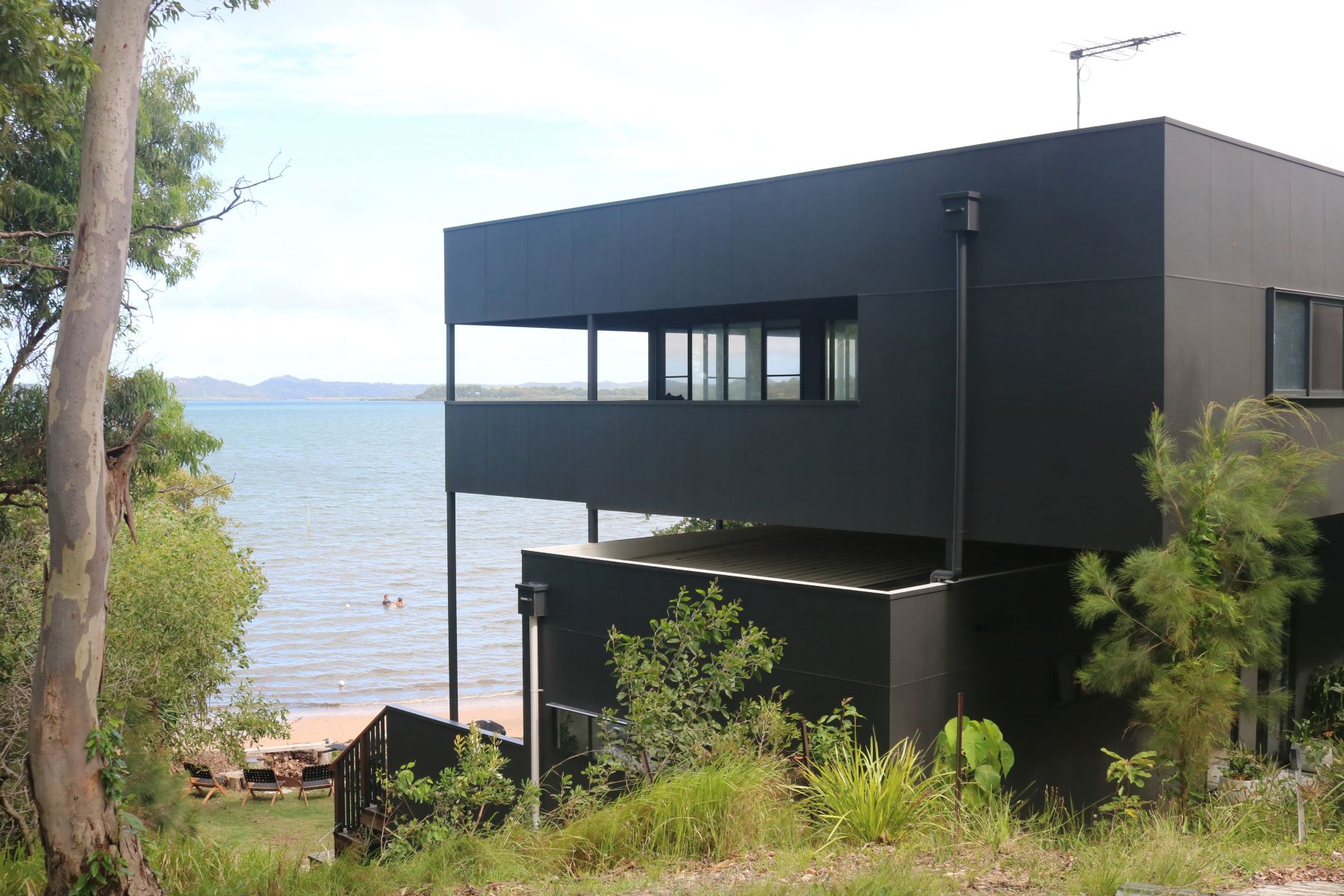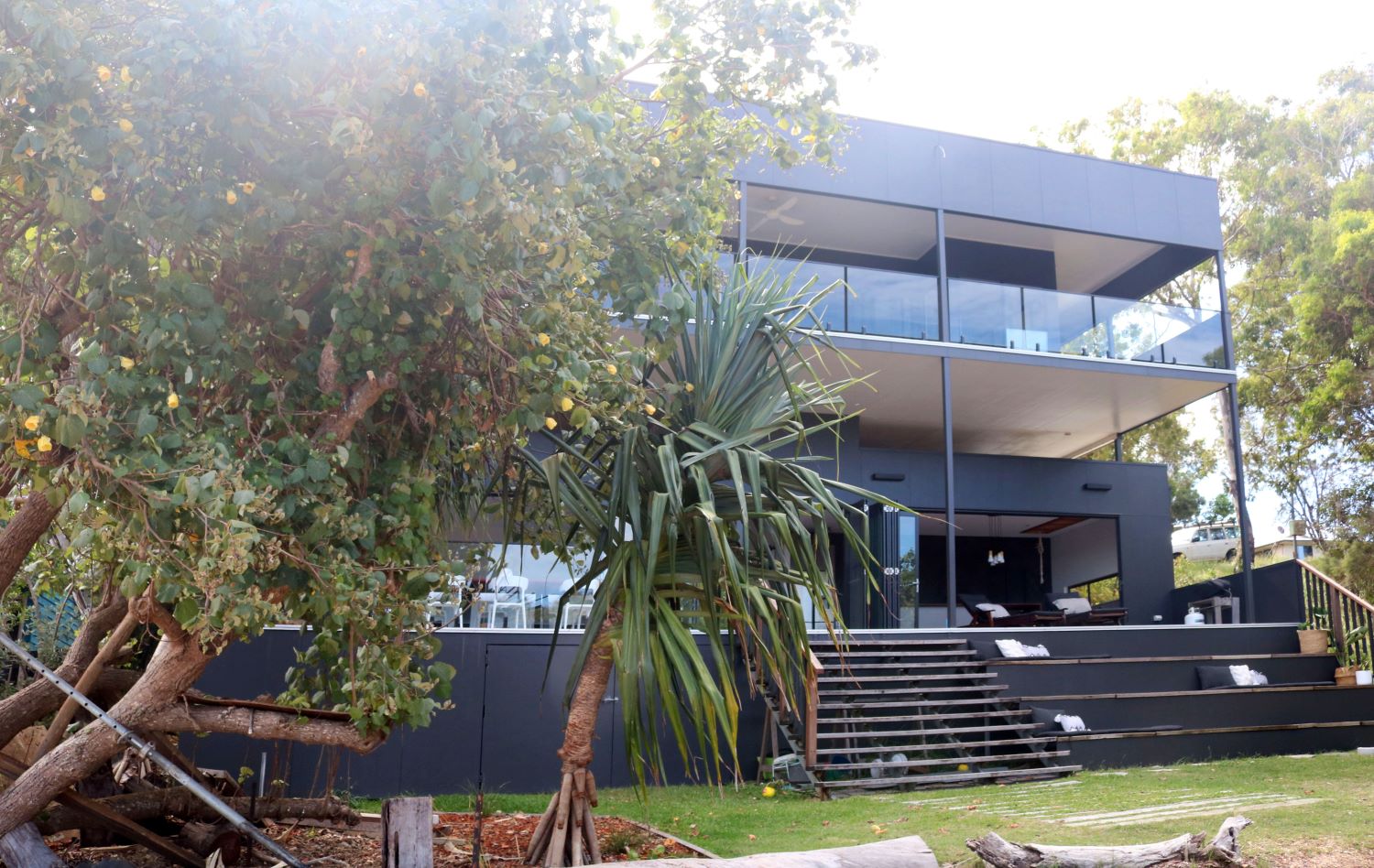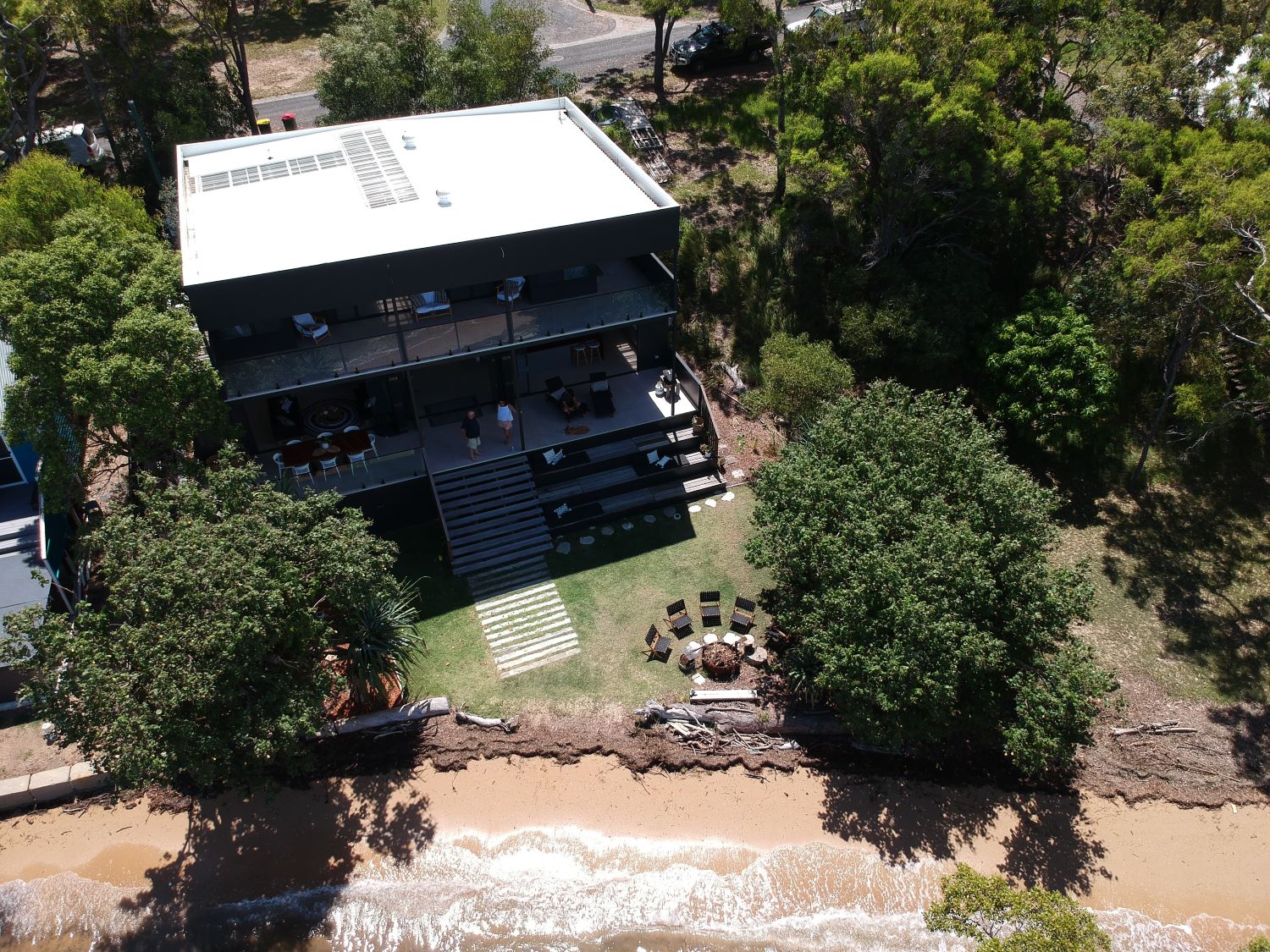 Every aspect of the home has been designed to maximise living space and serve a purpose, or even two – in the case of the fabulous rear staircase which leads to the waterfront and also doubles as functional outdoor seating. Surrounded by the mature trees and with the stunning waters of the bay lapping at the doorstep, this home is the ideal place to play, rest and reset.
See more from CM Architects at www.cmarchitects.com.au