Drawing inspiration from the original heritage architecture of the area and fusing it with the functionality and conveniences of modern Australian living, this new Maylands home has been beautifully finished with all the hallmarks of a quality home by Perth's premier custom home builder, multi-award winning A. Di Bucci & Son.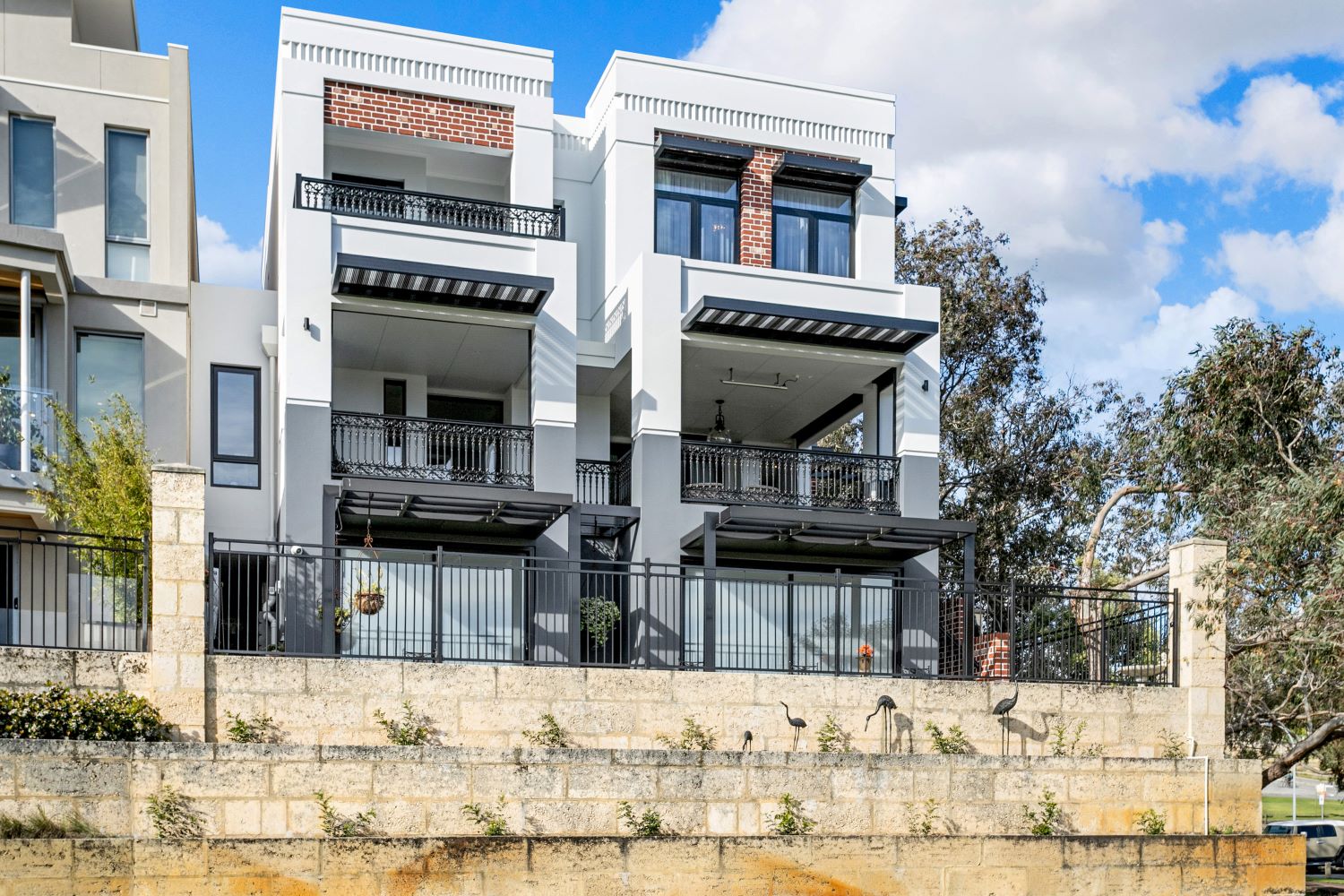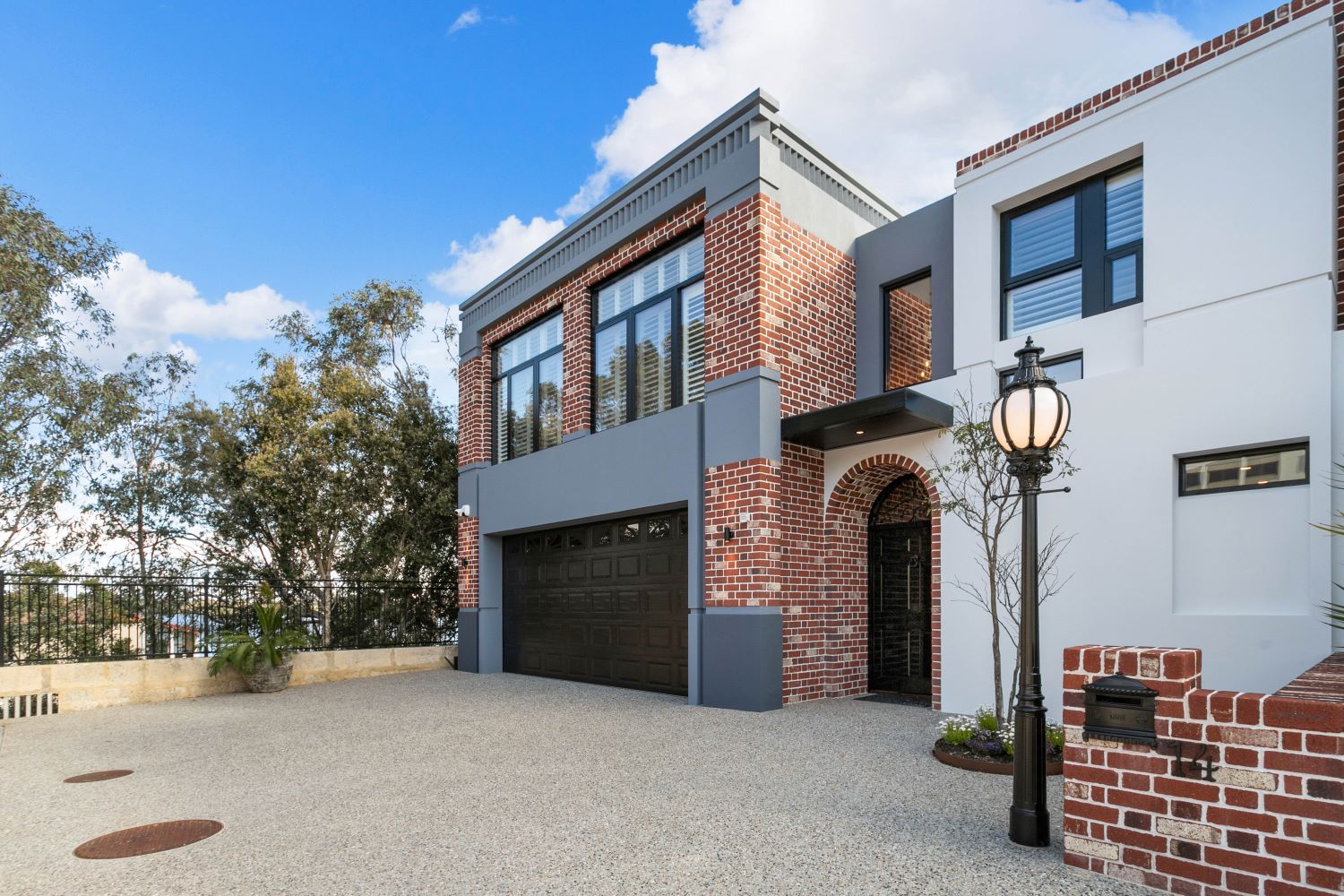 Scaling down from a large property in Mt Lawley with expansive gardens, the client's brief was for a home with similar features and characteristics in a more compact, low maintenance design. Designed by Anthony Rechichi Architects, the home beautifully balances Federation and contemporary aesthetics in a striking façade which combines Rumbled Face Brick in Flemish Bond with contrasting renders, drawing attention to various architectural highlights.
Incorporating 4 bedrooms, 3 bathrooms and a powder room, the home is sophisticated yet warm and inviting, thanks to exposed brick and recycled Jarrah timber flooring which features extensively throughout. The purpose of each room is clearly defined by an individual character and united by a classic black and white palette which in the kitchen is translated as white joinery with sleek black granite benchtops.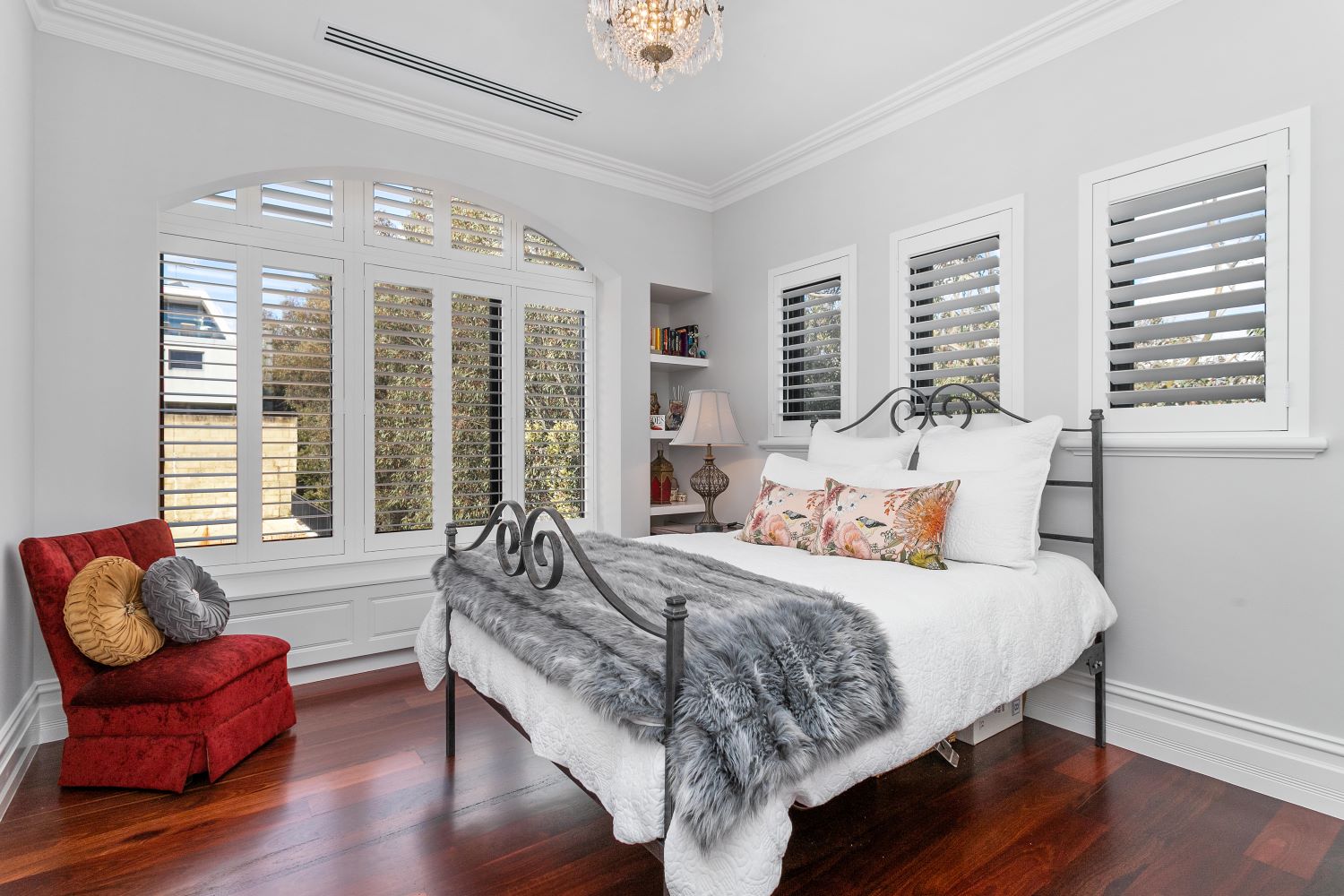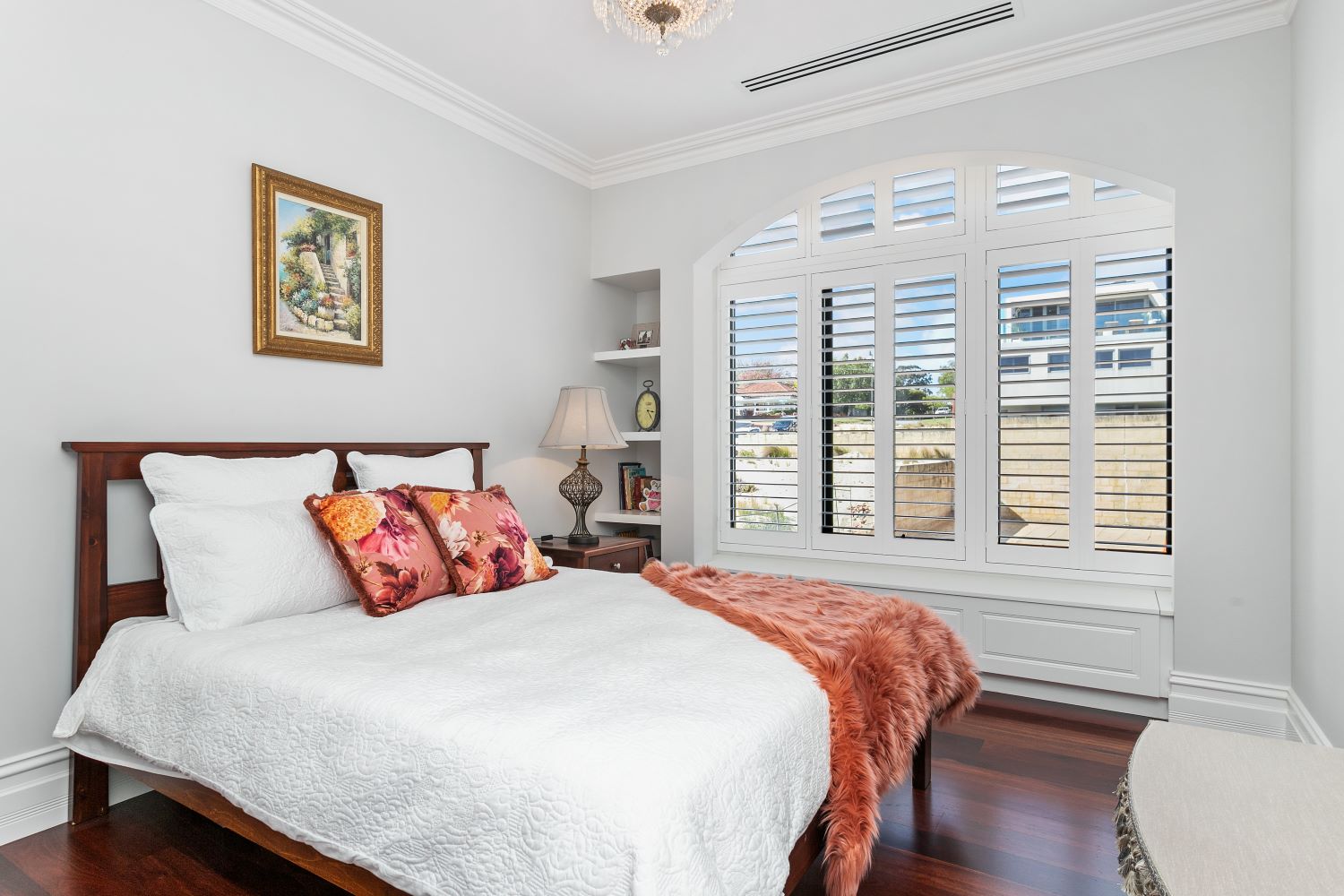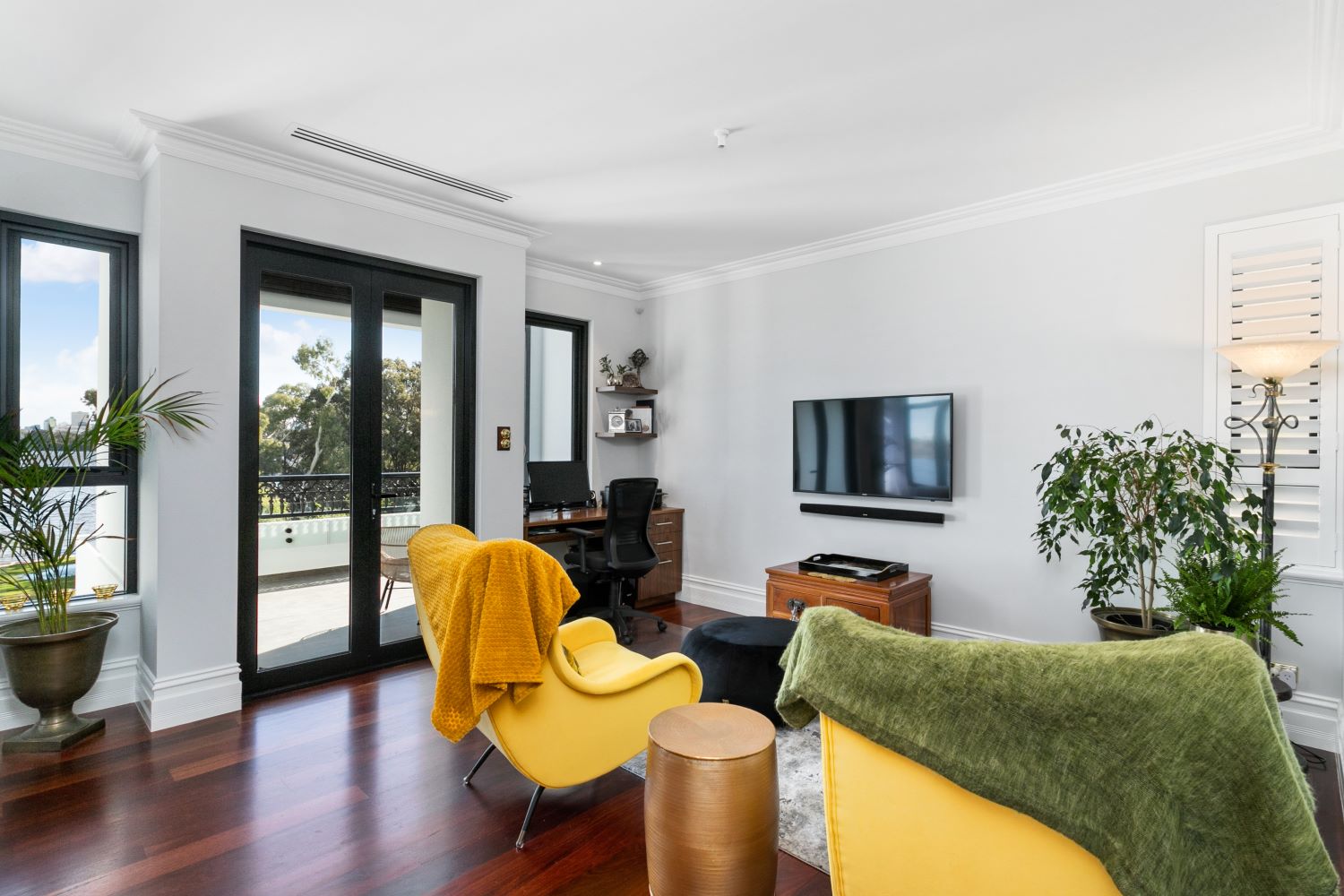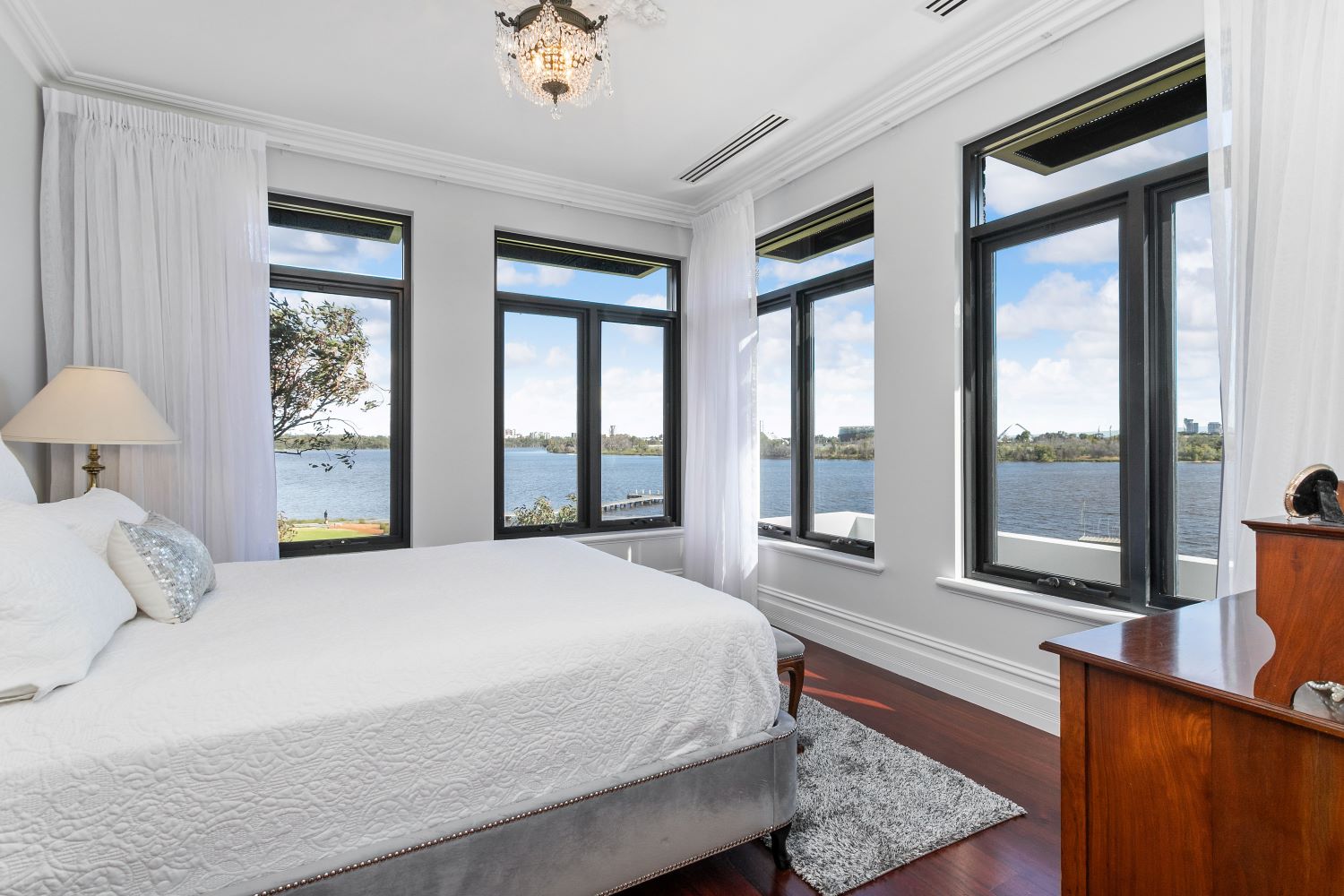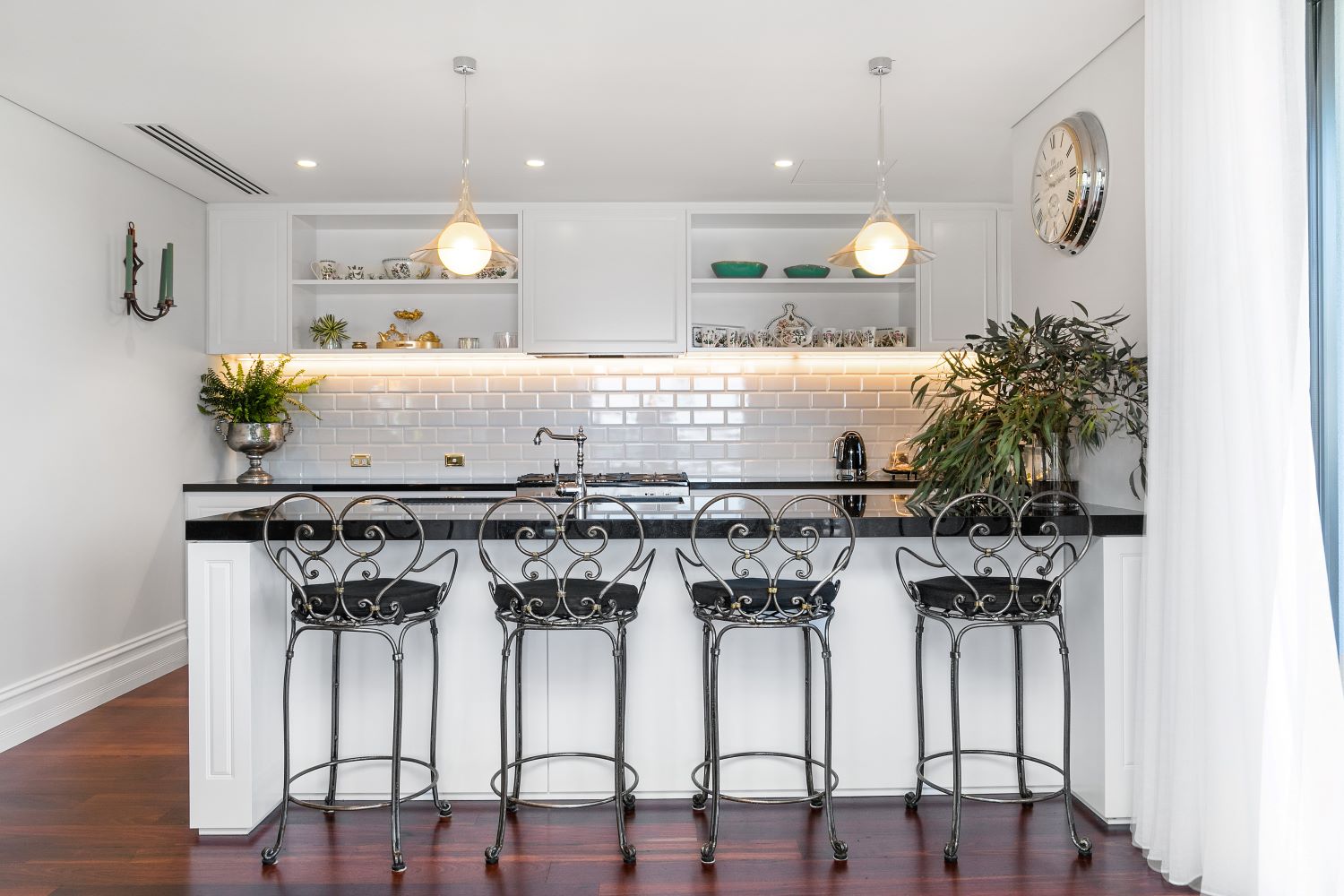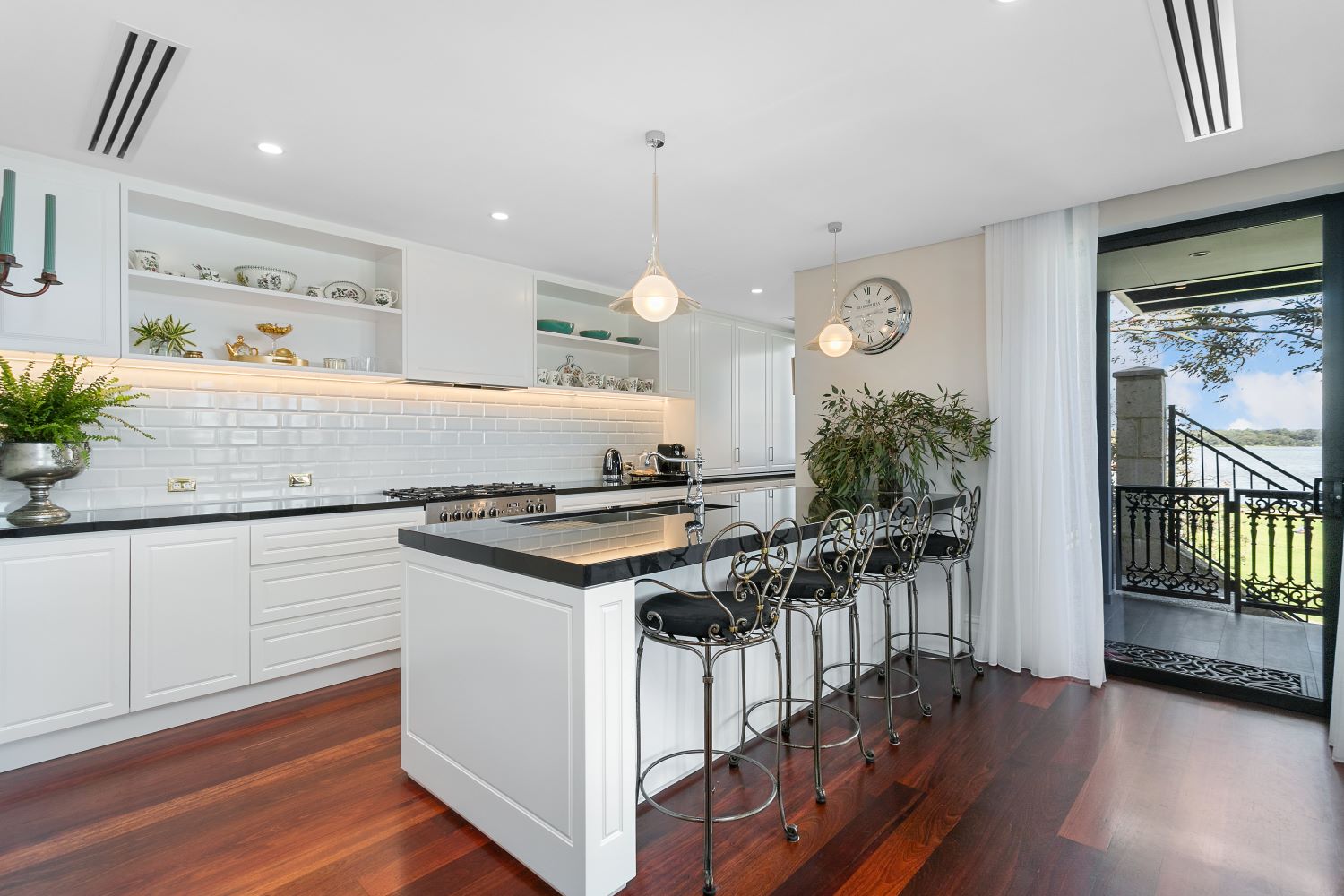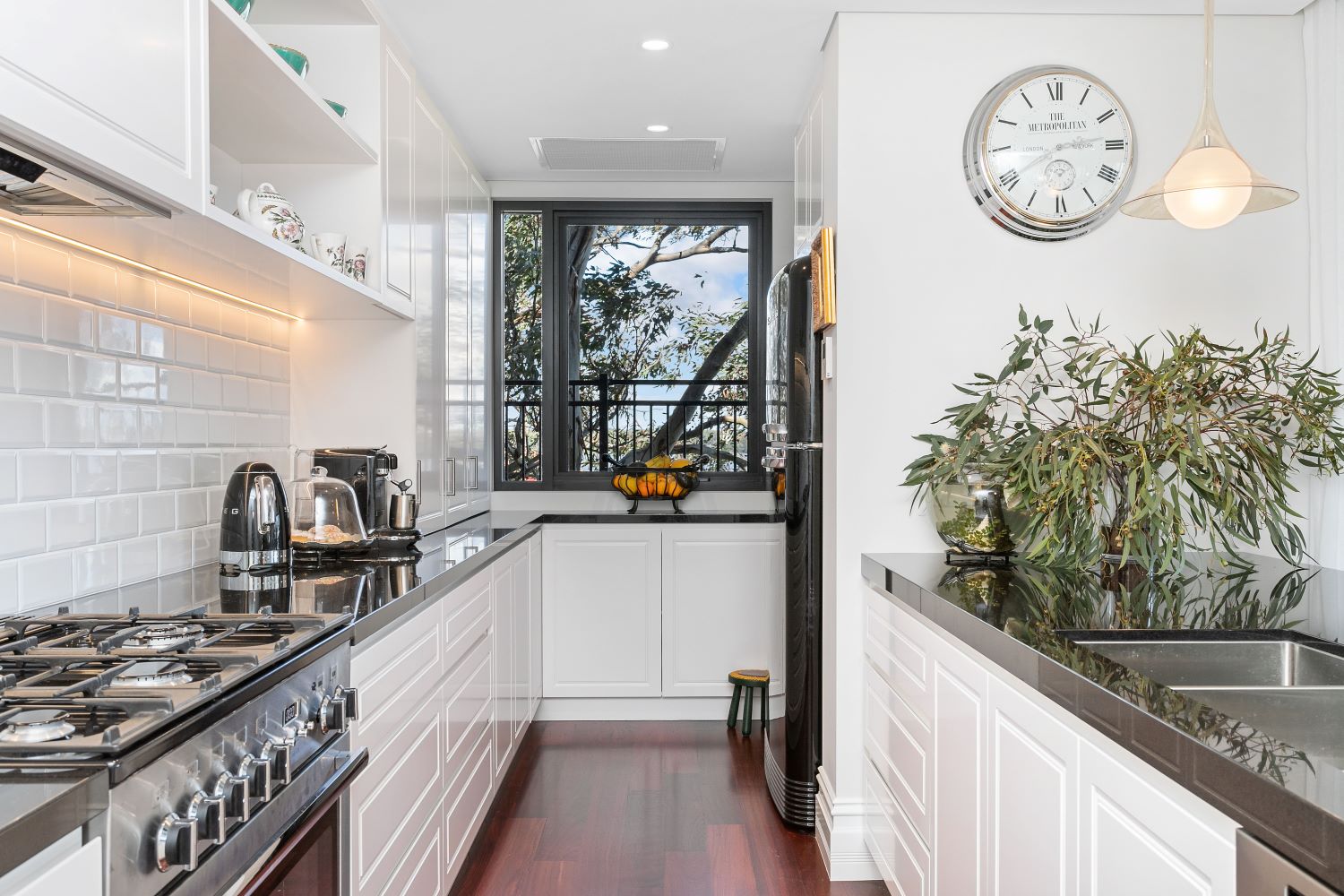 Accessing all three levels of the home the black industrial look lift creates a striking contrast against the white walls.
Adding classic elegance and old world charm and character to this new home are a variety of heritage style features which have been combined with modern elements with great effect. In the bathrooms old world tiles and ornate skirting sit in harmony with streamlined contemporary cabinetry and tapware.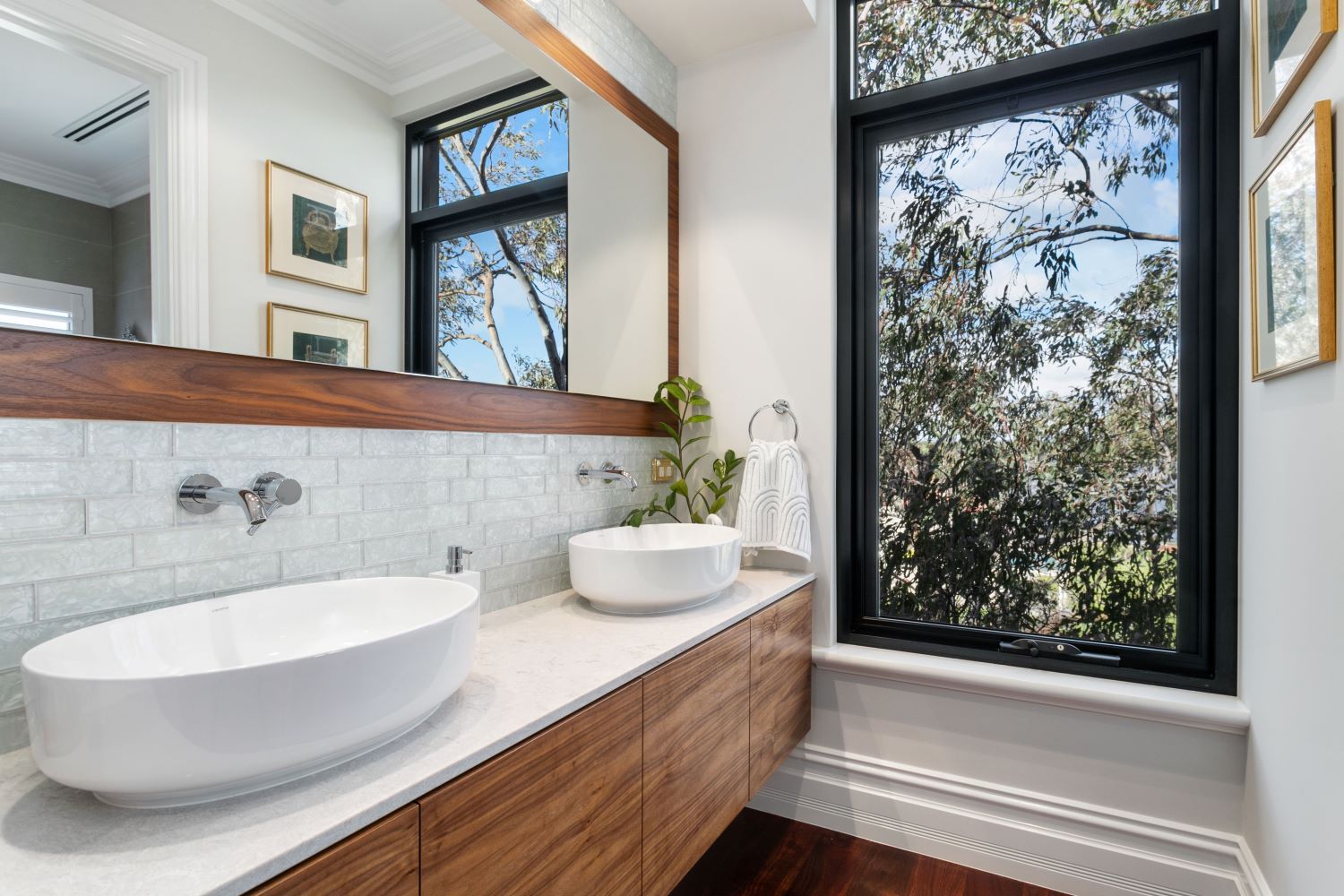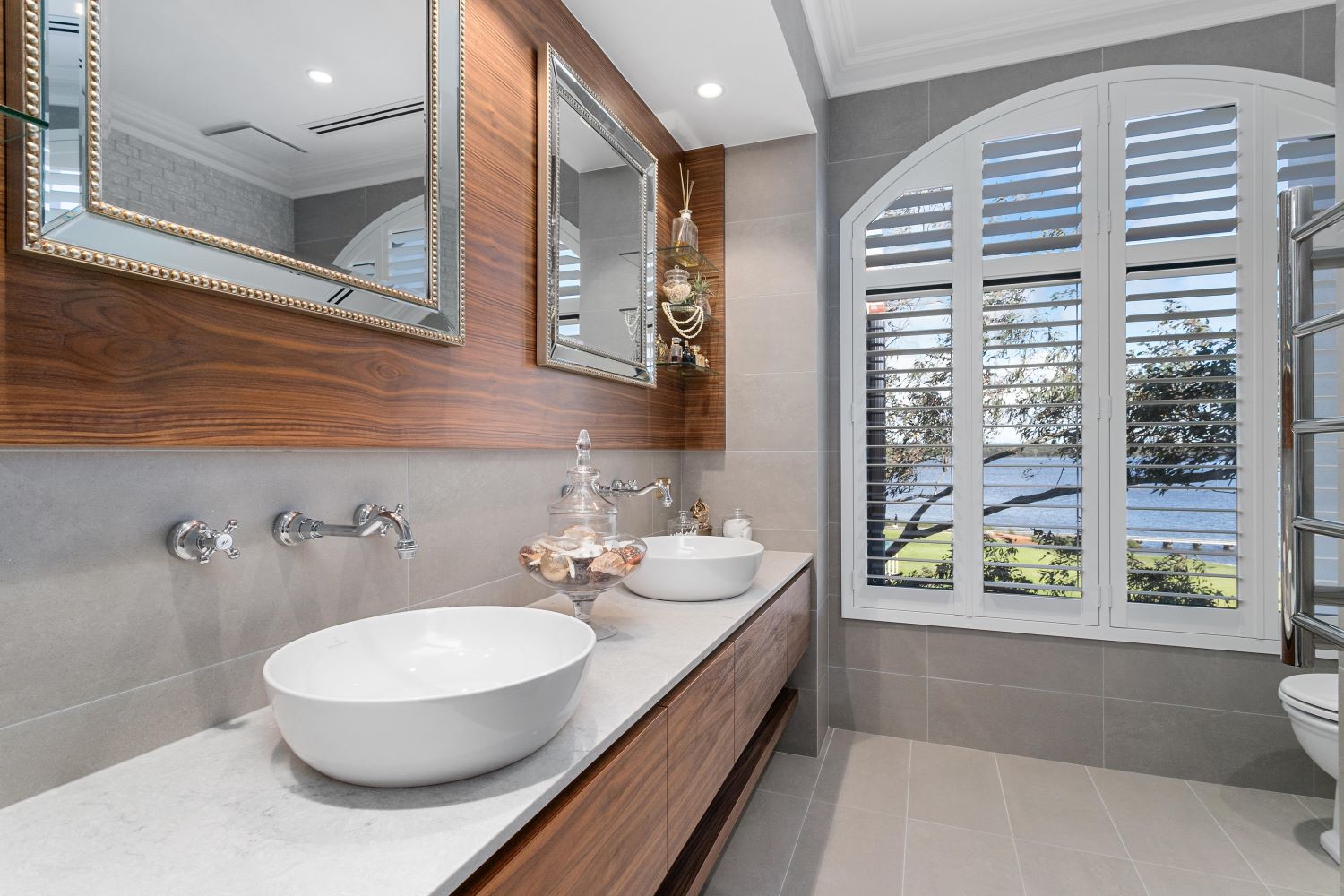 Adding classic character and paying hommage to the grand old homes of the area, ornate, custom-made balustrading finished in a rich black gloss features both inside and out.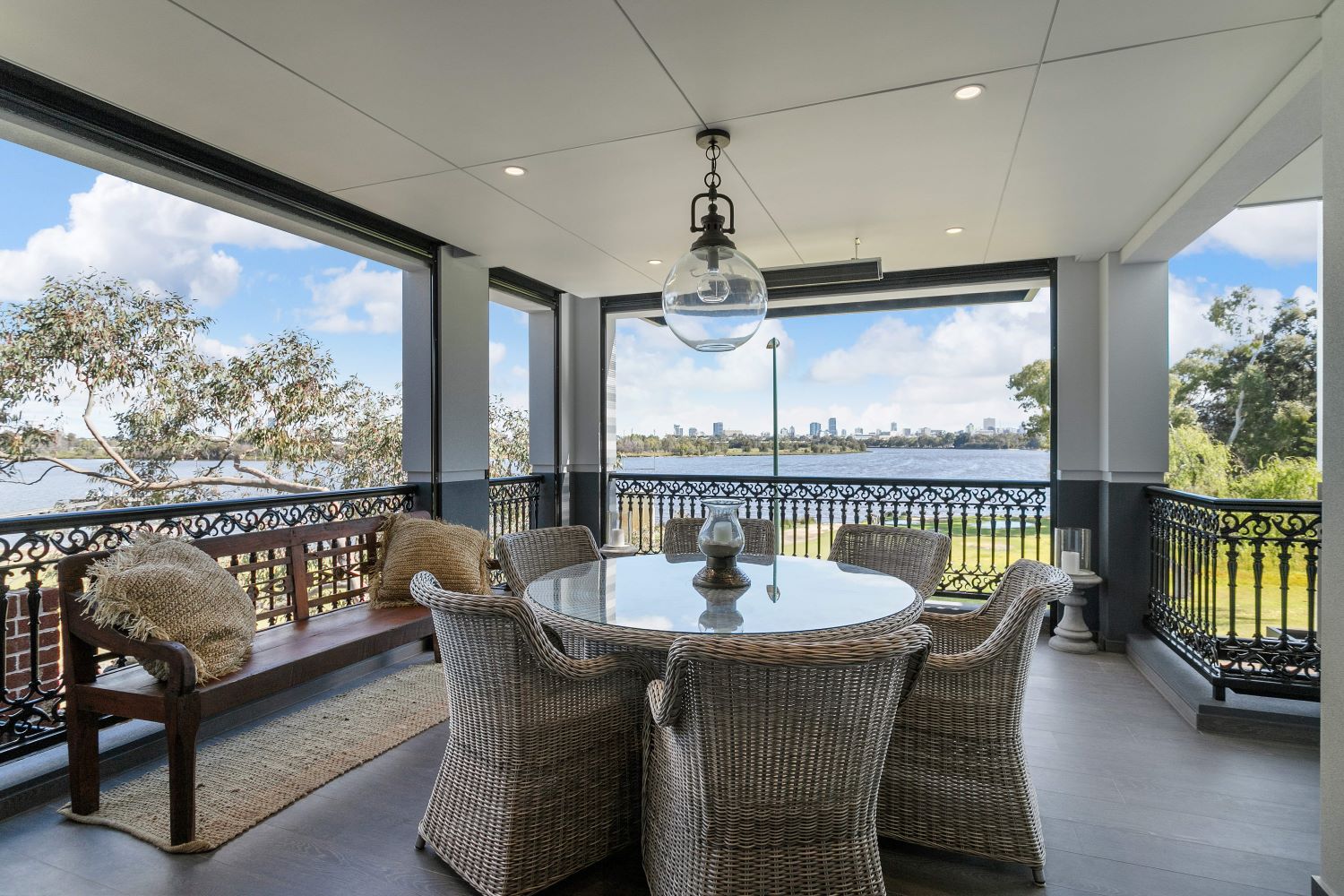 Arguably the conquering feature of the build is a 'man cave' which allows the client's to showcase their impressive collection of classic vehicles. Located on the lowest level of the home, the funky retro style fit-out incorporates an old diner bar, black and white chequered flooring and switch glass on the external glass doors for privacy both day and night. There is also a car stacker from garage level down to the 'man cave'.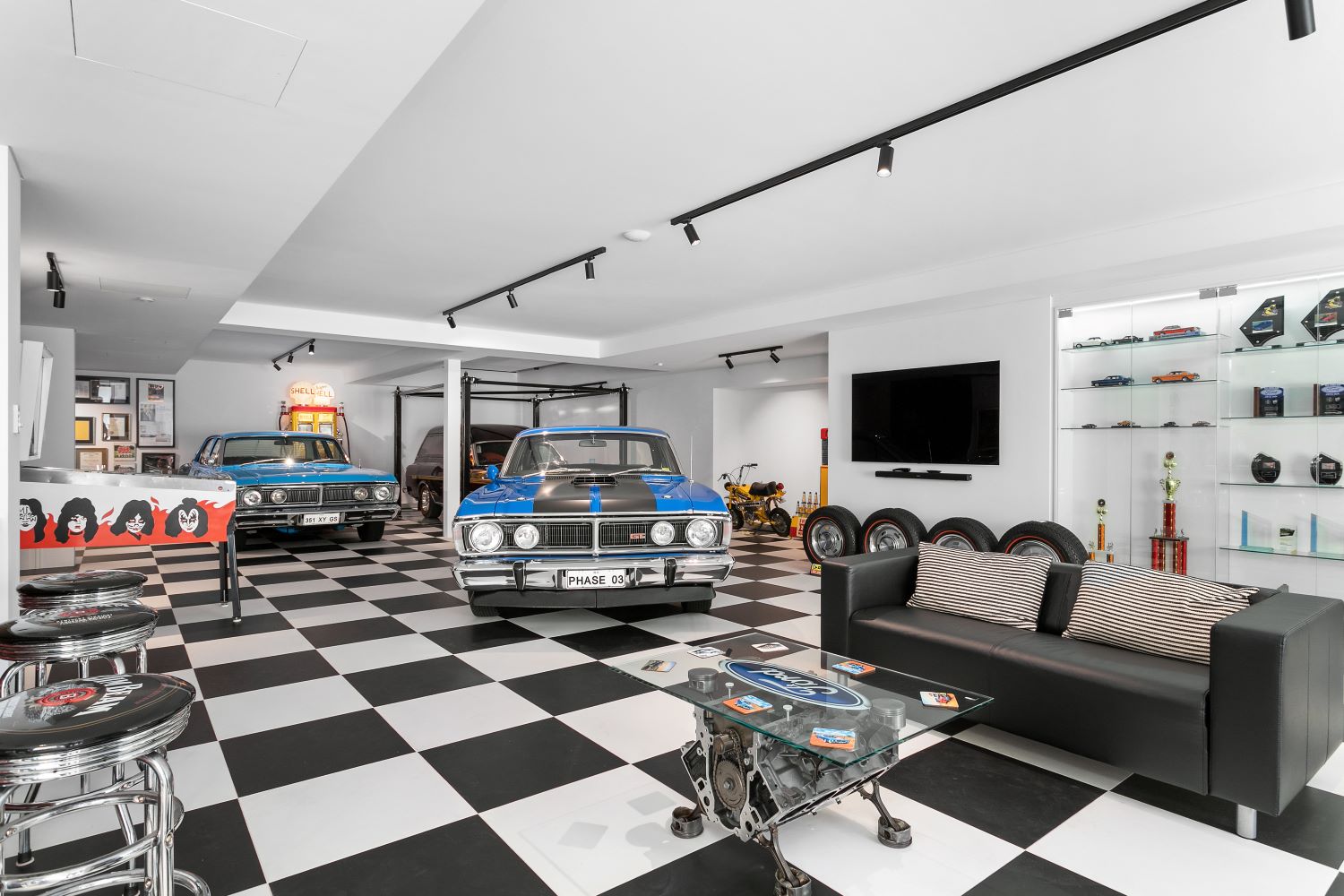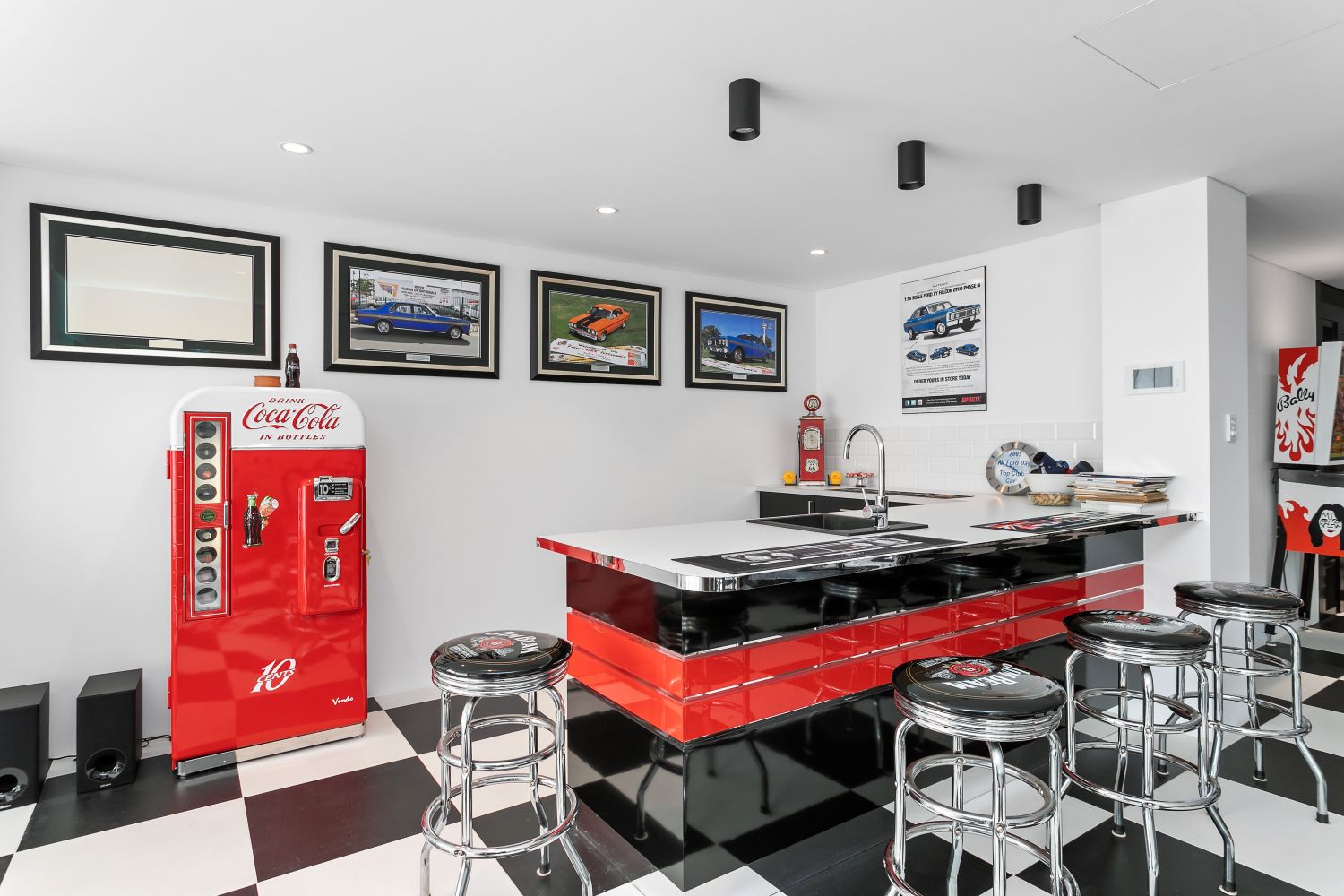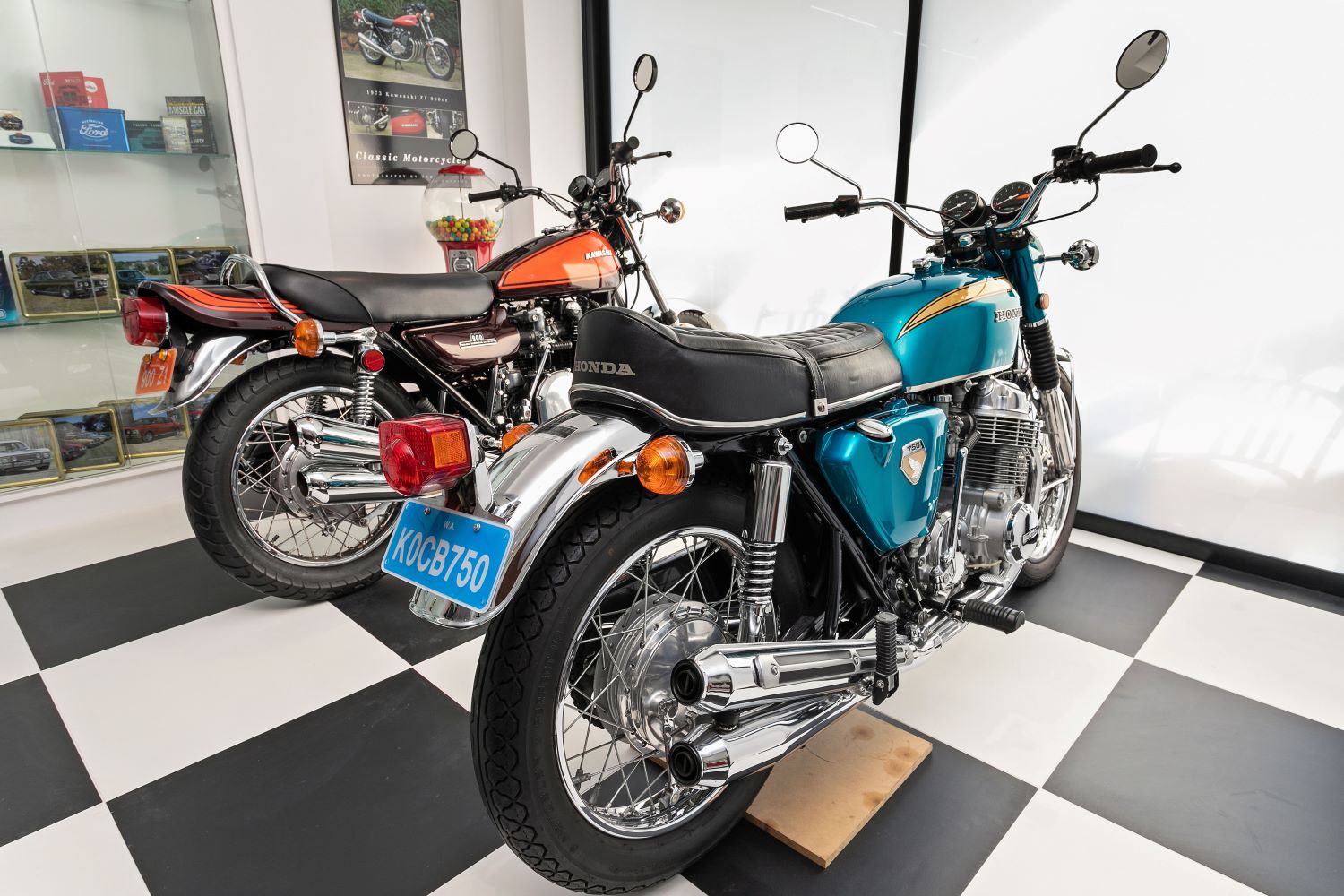 Oozing with character and appeal from front to back and top to bottom, this gorgeous new home offers the client's the best of both worlds – classic style with modern convenience and more time to enjoy their riverside lifestyle.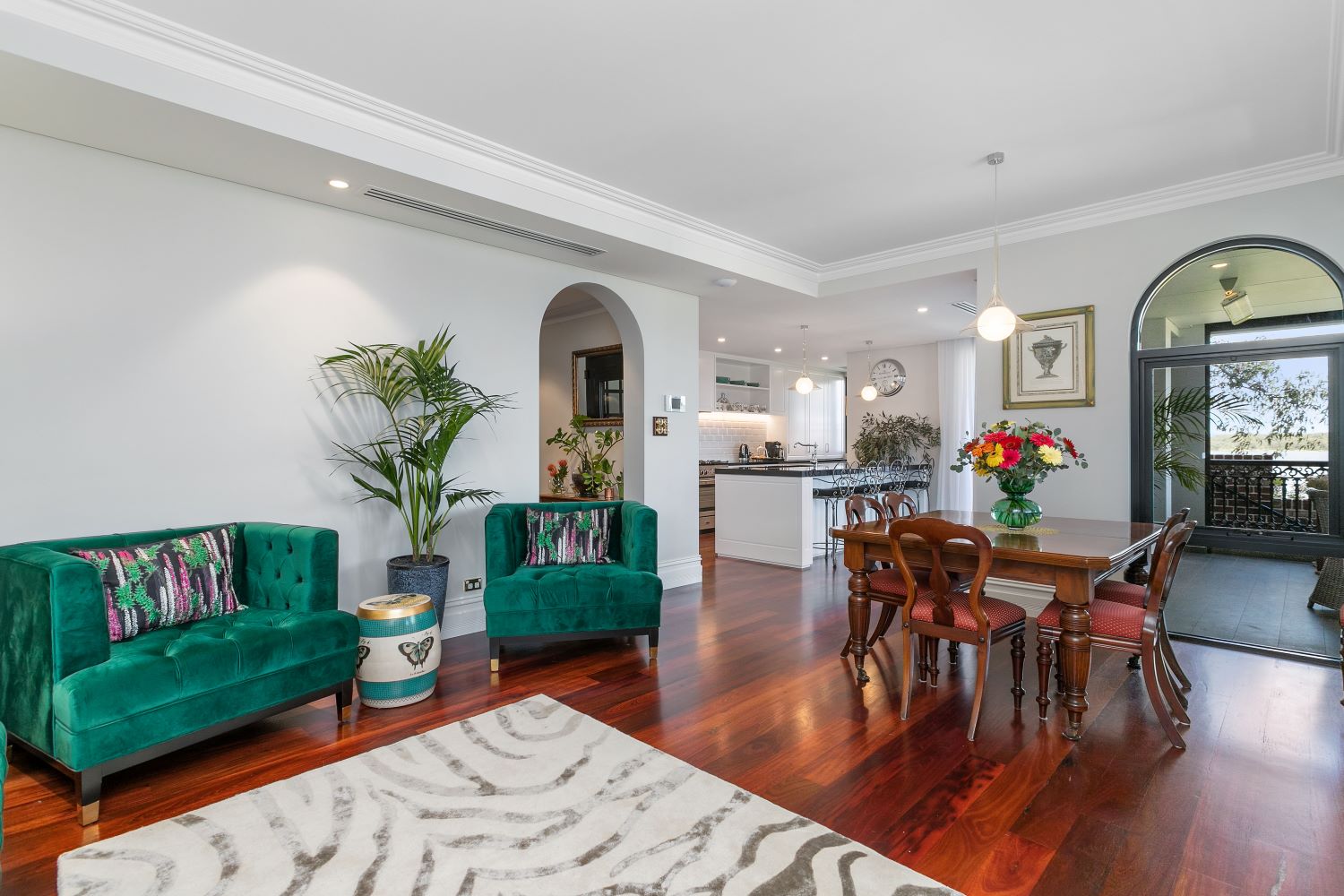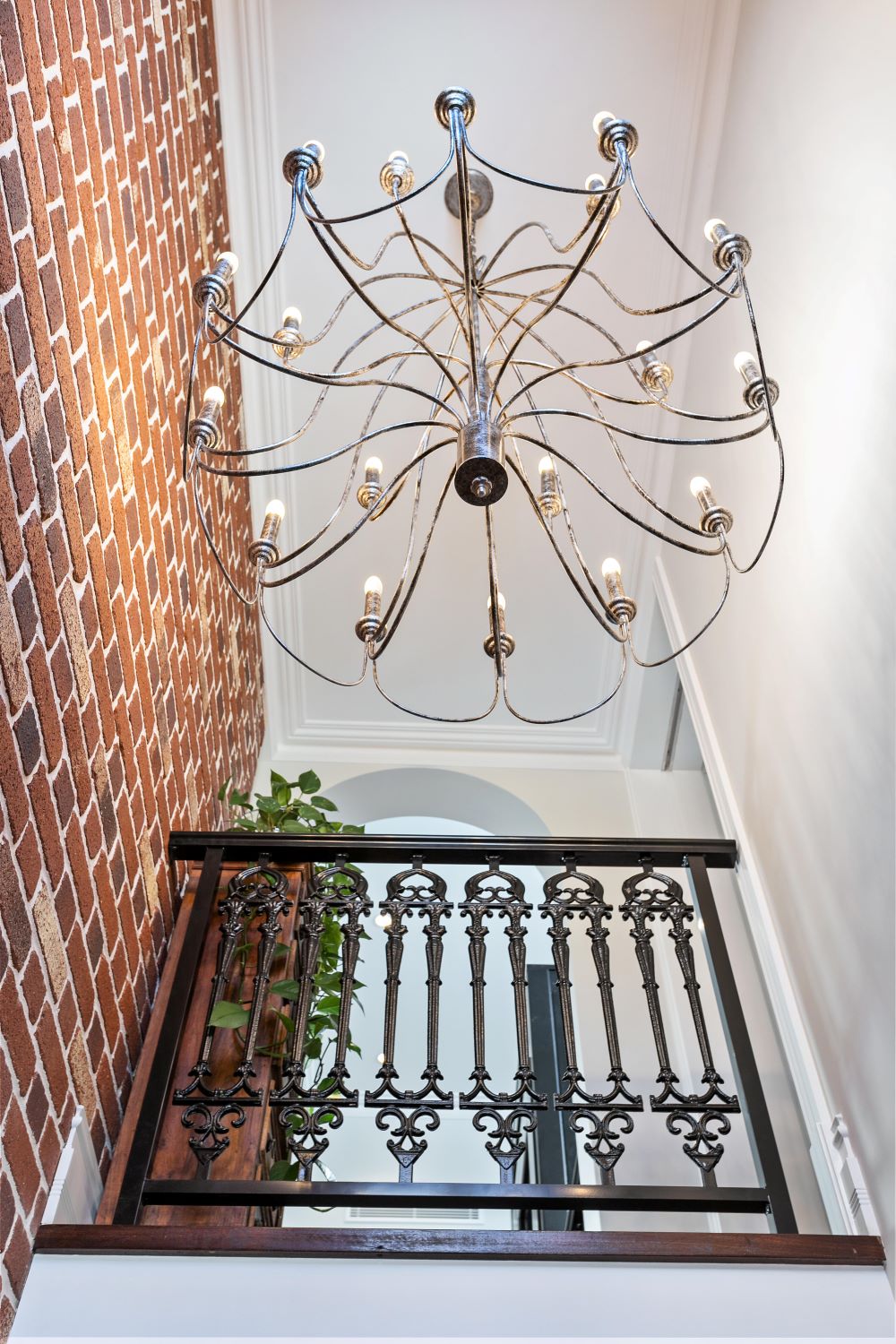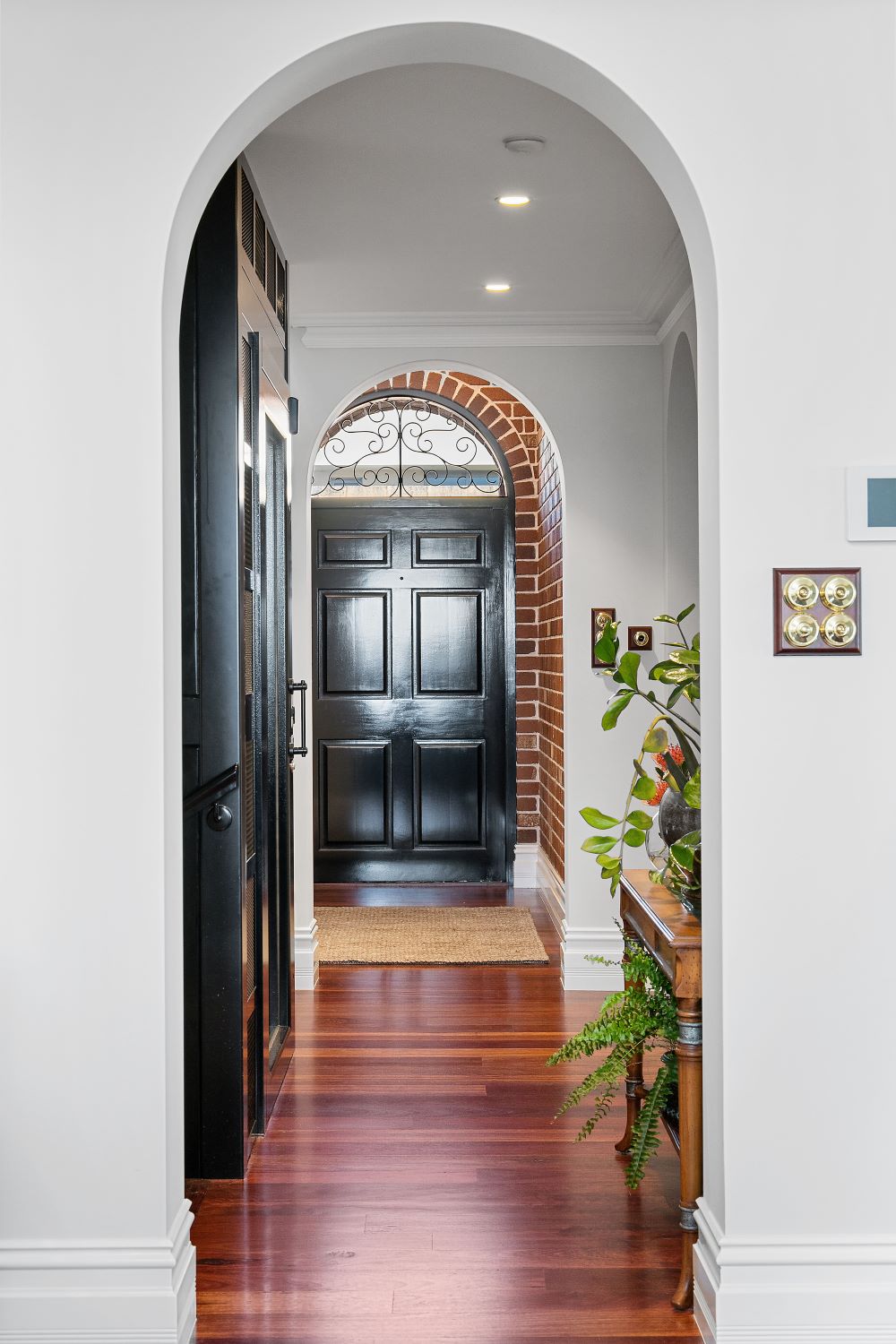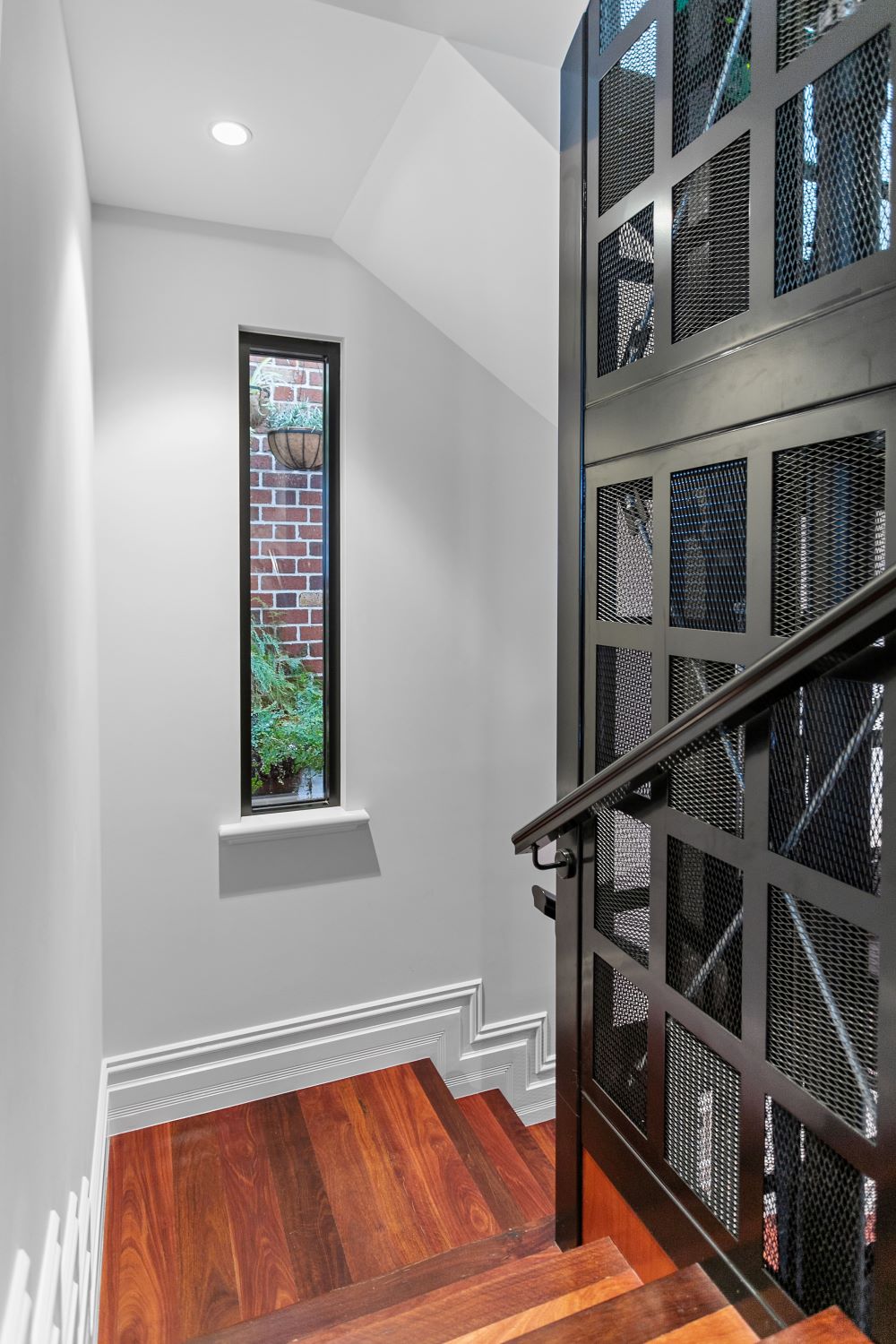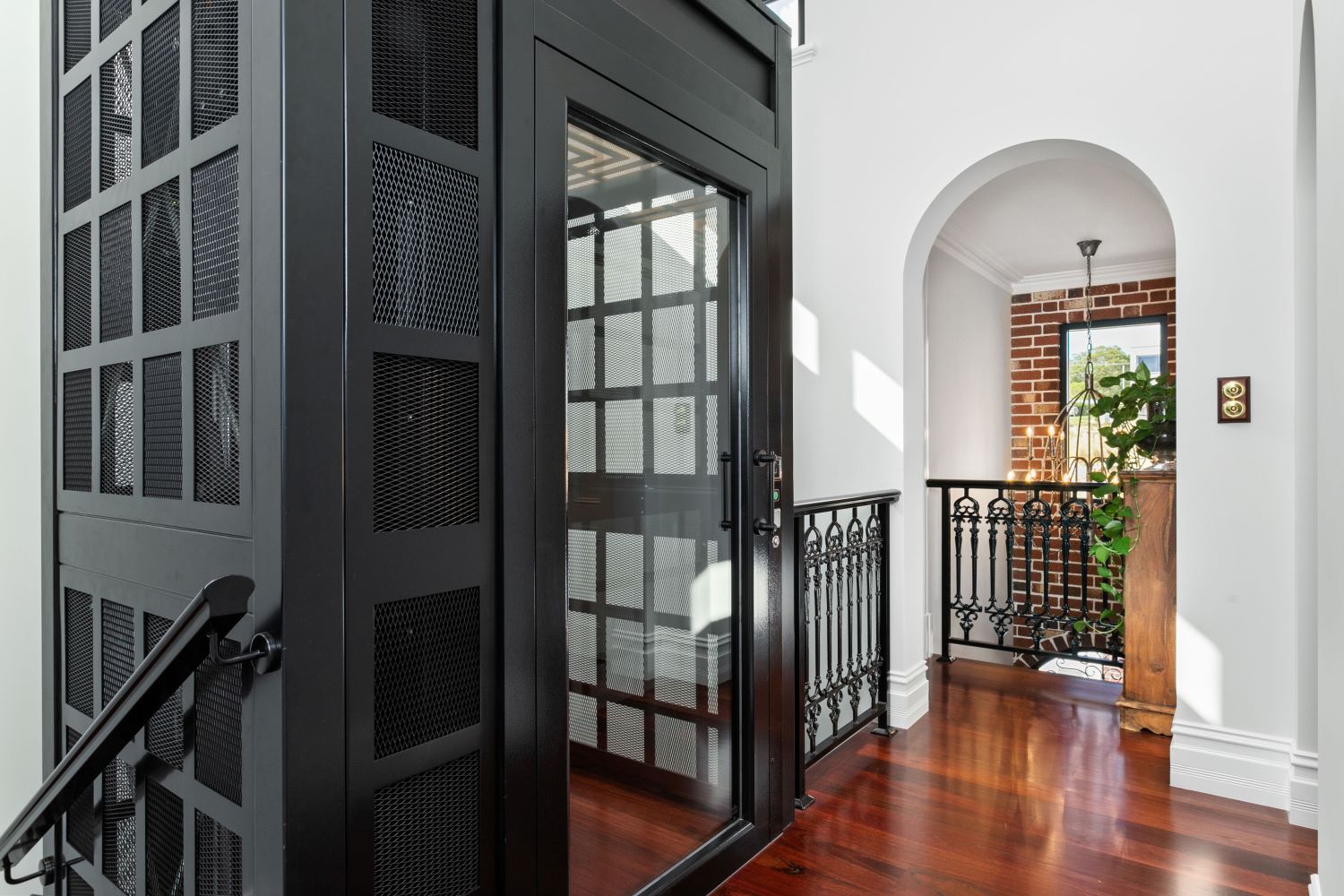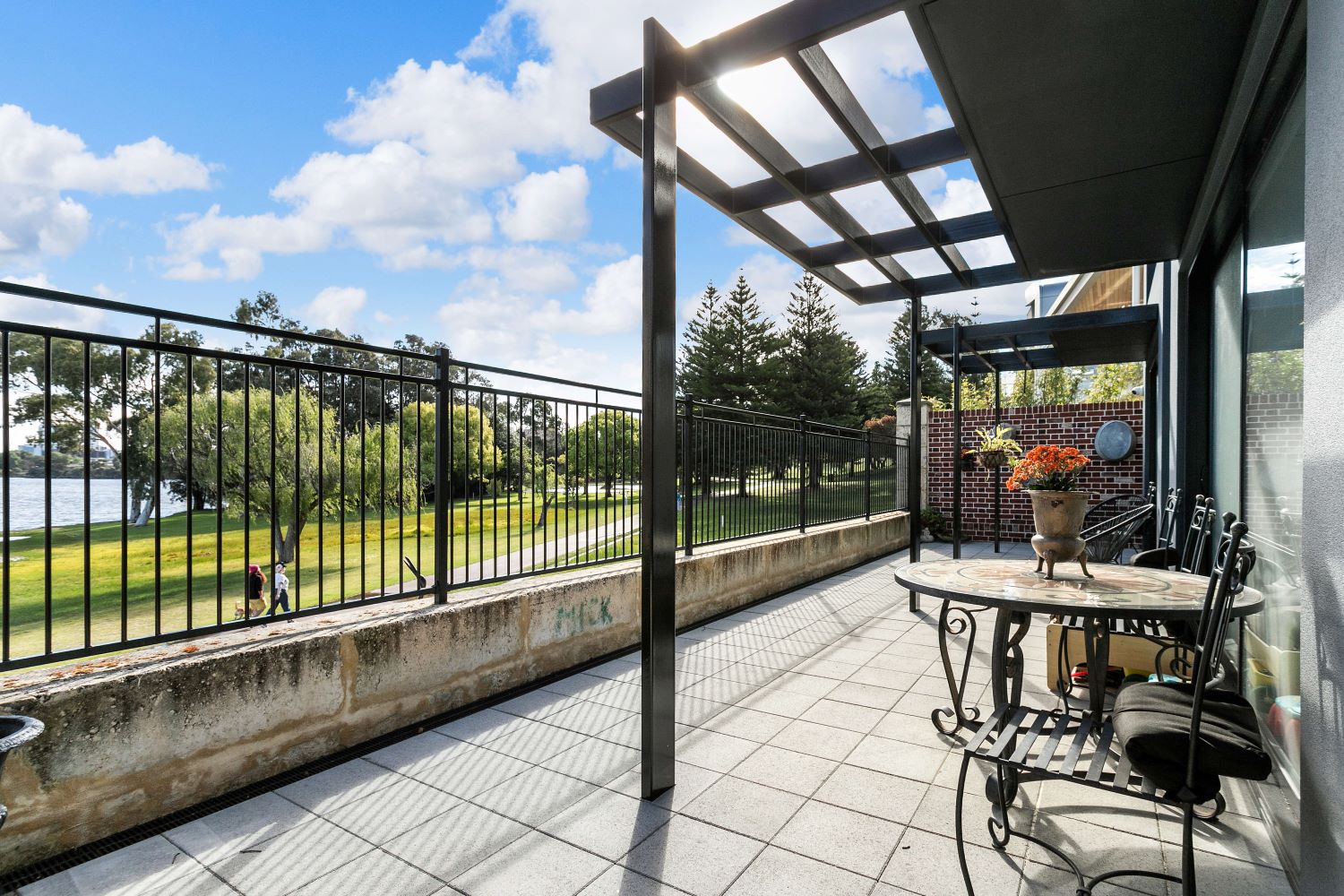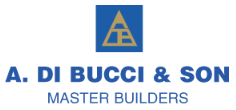 A    PO Box 479, Morley WA 6953
P    0418 918 987
E    dibucci@bigpond.net.au
I    adibucciandson_builders
W    adibucci.com.au