Featuring on the cover of our 2017 luxury homes annual – Sydney Custom Homes, this spectacular renovation and addition by Sydney Custom Home builder Mardini Constructions of a cliff face home in Sydney's Bellevue Hill is outstanding in more ways than one.
A 1914 heritage listed Bellevue Hill home perched more than 18m above street level on a fragile rock formation required a complete renovation.  In quite a dilapidated condition with extensive dry rot and termite damage renovation of the near century old home would have been a daunting task in itself. Add to this however the brief to create a new street level garage, a cantilevered concrete pool and a poolside cabana where currently the rock foundations of the home existed and you start to get a clearer picture of what was achieved.
Blending new with old in this project was unlike any usual type of renovation, it required major excavation of the site. In total over 2500 tonnes of rock and soil were removed. Most remarkably as a result of both the steepness of the site and the lack of access  tradesman were initially required to abseil down the 18m cliff face and excavate with jackhammers in order to then create a platform for a 4 tonne excavator.
Over 1000 tonnes of sandstone excavated from the site was then cut into blocks of random shapes and sizes. A stone mason then meticulously hand laid the cut blocks used to create the 12m high wall that extends from the new cabana up to the original house.  Some of the rock face wall was also finished by stone masons and left exposed to stunning effect.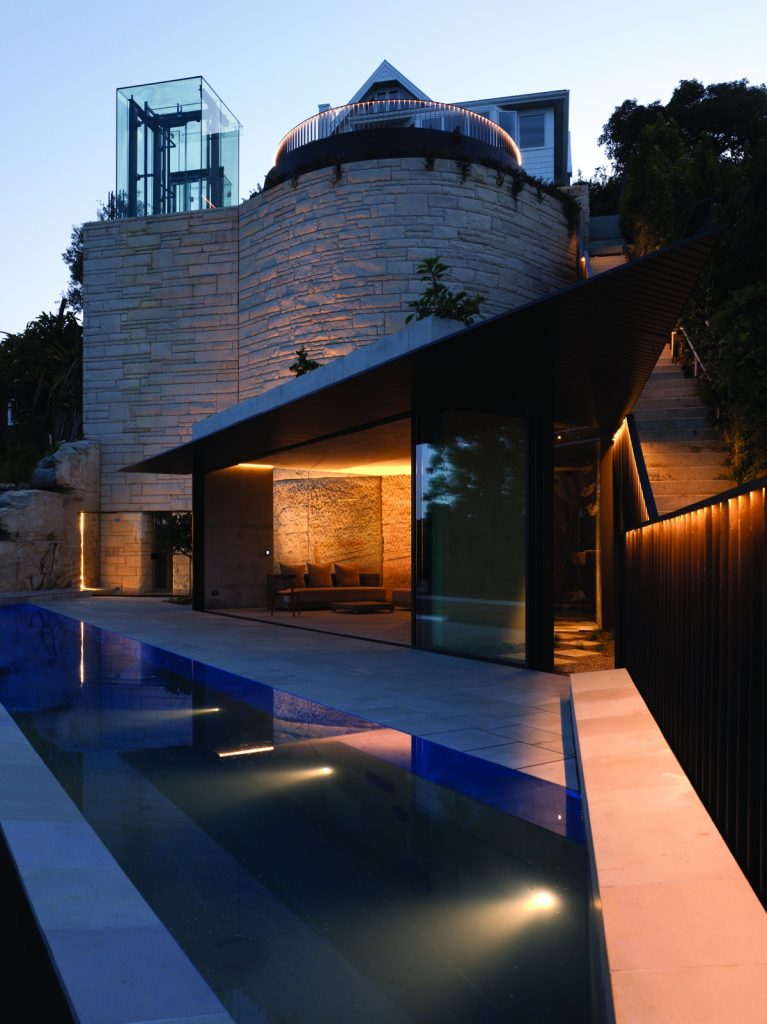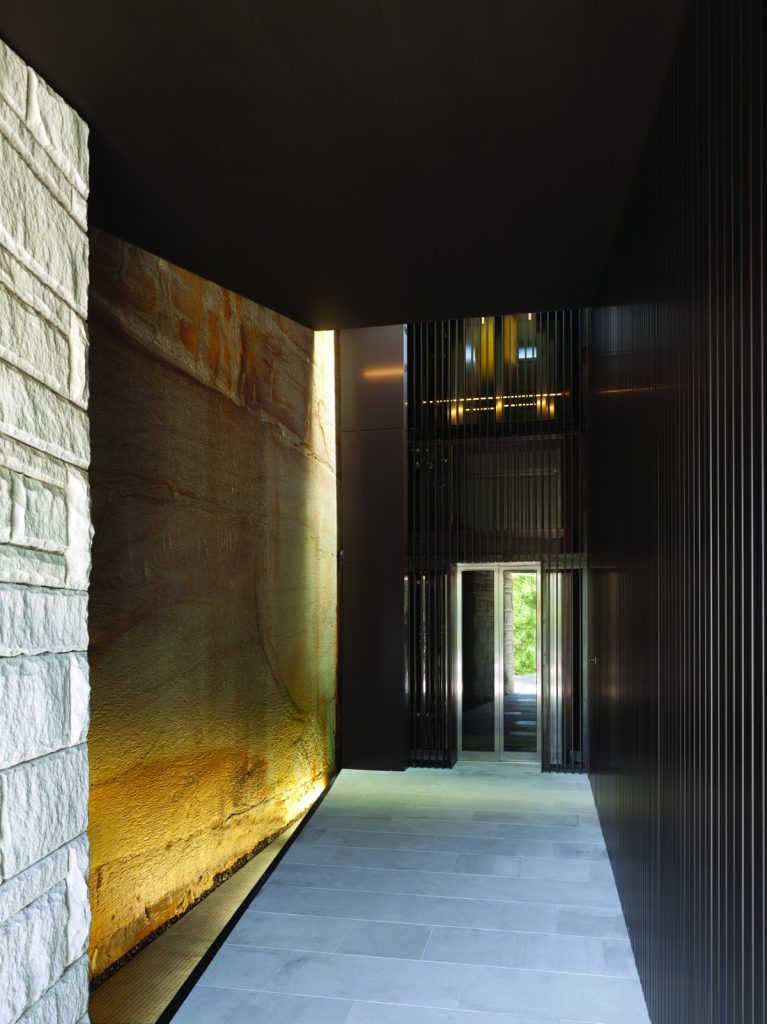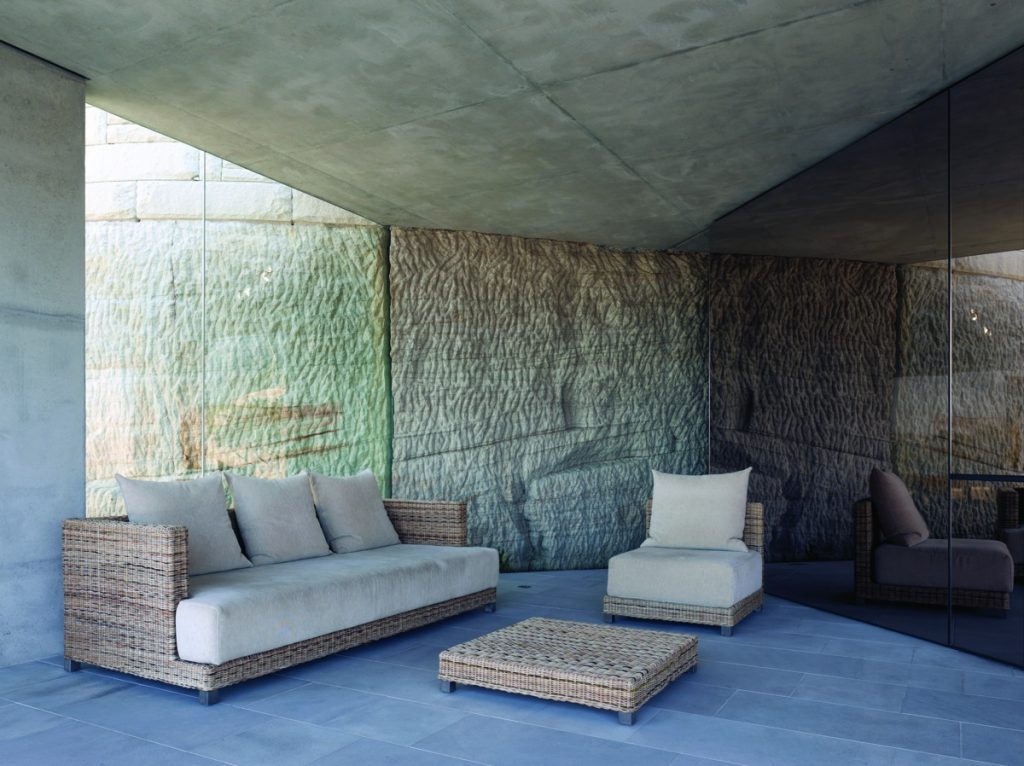 An 18m lift shaft was also installed in the rock face again posing considerable difficulties with concerns that there would be water leakage into the lift shaft pit at garage level that sat below the water table.
Considering the many obstacles it's no surprise that Mardini Constructions were recognised with an MBA Award for New South Wales, the project won the category for House Additions / Alterations / Renovations over $5 million. 
See more of this award winning luxury renovation below: 
This outstanding project was showcased in our luxury homes annual Sydney Custom Homes 
See more from Sydney Custom Homes builder Mardini Constructions