When it comes to tapware, your standard chrome finish has had a good run as long time favourite, however there are now many cool alternative options available for bathroom and kitchen fittings that can completely change the look of your room simply by choosing an alternative style finish or colour for your tapware.
One company leading the way in tap innovation is Australian company Astra Walker who has a comprehensive range of high quality bathroom and kitchen fittings that are unique and stylish and designs that suit both contemporary and traditional homes.
With copper all the trend in new home design and kitchen pedants, you may want to choose Astra Walker's Bright Copper Tapware which has a polished appearance and is protected by an electrophoretic lacquer that increases durability. Electrophoretic lacquer is also used in the automotive industry to achieve a bright metallic finish on cars.
Astra Walkers Matte Black tapware has a durable electroplated finish. Place the black tapware on a dark surface, to blend in, or make them a feature, contrasting them against a lighter colour.
The Aged Brass finish provides these taps with a classy old world feel. It's an un-lacquered finish that will further patina (coating formed on the surface) and change over time. Before dispatch, the brass is aged by hand and features natural imperfections. The 'living finish' is designed to change with time, touch, climate, water, and moisture. For cleaning purposes Astra Walker only recommend using non-ammoniated soap liquids, buffing and wiping clean very lightly with a soft cloth. Do not use abrasive cleaners.
Eco Brass Tapware, with a yellow/green tinge has an industrial, nuts and bolts feel, that can be put in a wet area to compliment the colour scheme and stand out as a feature.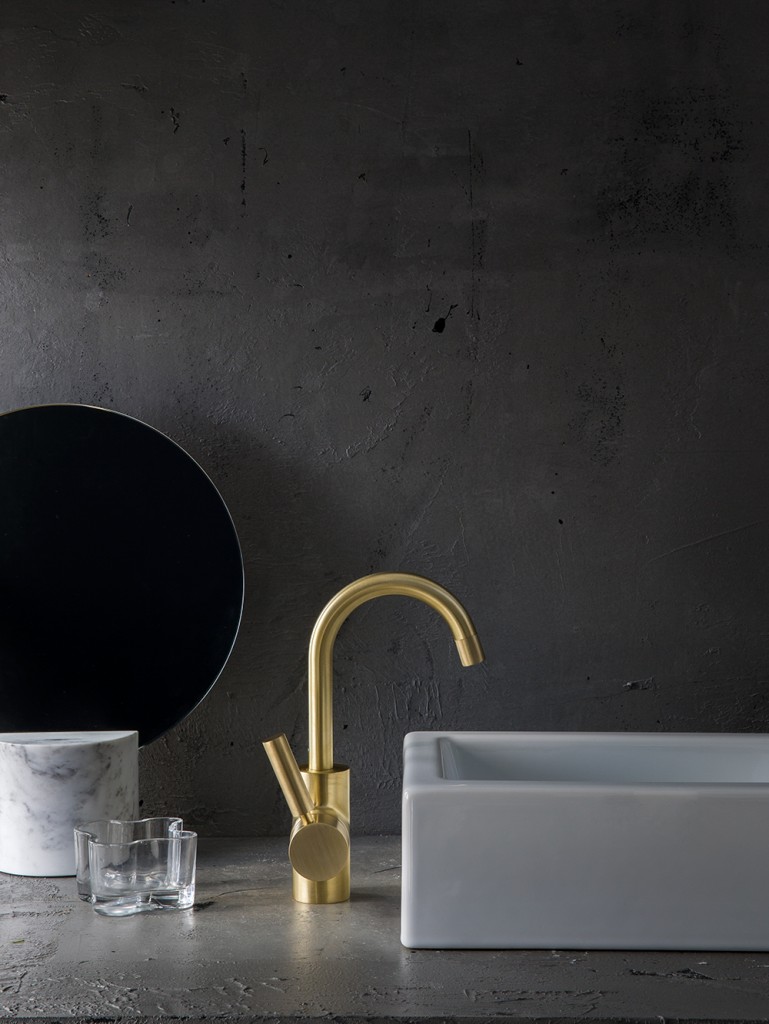 The Brown Bronze tapware  has an aged patina which is further enhanced by a matte lacquer. With earthy tones, the Brown Bronze creates a luxurious ambience and has properties somewhat similar to powder-coat. Iron Bronze features charcoal tones and is further enhanced by a matte lacquer.
Astra Walker also has a range of coloured finishes such as red, white, yellow, blue and orange tapware. All these are powder coated and serve a purpose where a neutral bathroom requires a colour kick.
Astra Walker has an extensive range of quality tapware, view their website for the full range and contact information:
www.astrawalker.com.au