WA's enviable weather and coastal lifestyle have created the perfect environment for us to enjoy the great outdoors and our love for entertaining outside has now become an integral consideration in the way our homes are being designed. In fact, in many new homes, more attention is being given to the design of outdoor entertaining spaces than those inside. Doesn't it make perfect sense then to give the same sort of attention to outdoor cooking? After all, who wants to leave your guests alone enjoying the sunshine or warm evening breeze whilst you slave away inside?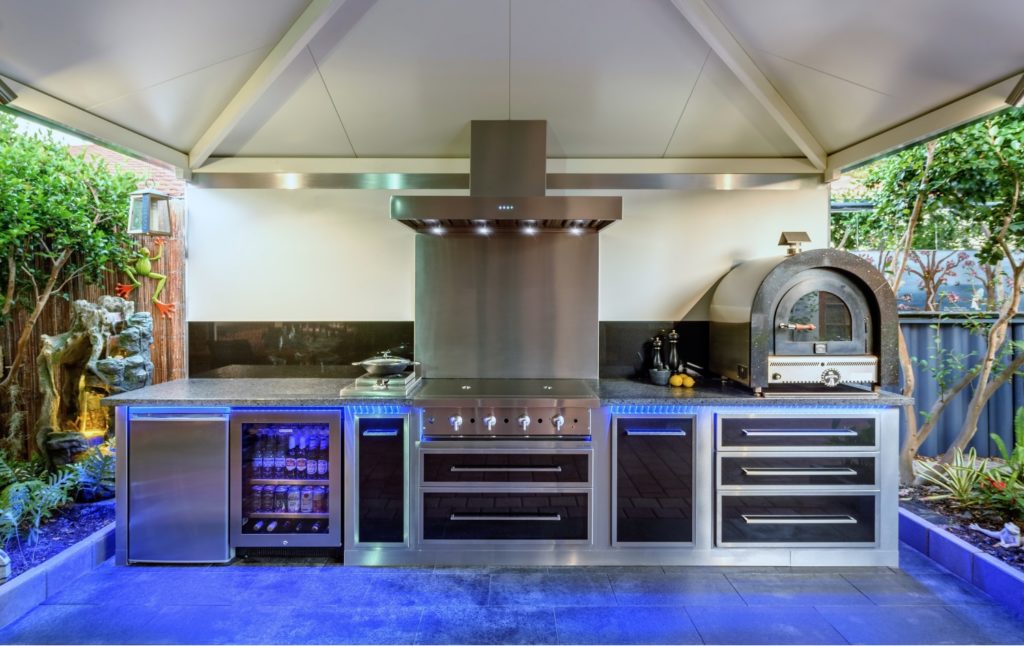 When it comes to building your outdoor dream kitchen, there are few companies in Perth with as much trusted experience as Alfresco Kitchens. With 40 years industry experience and since 2005 trading as Alfresco Kitchens, owners Ric and Denise Piil have been delivering some of Perth's most beautiful outdoor kitchens. Working directly with clients as well as alongside some of Perth's best architects and luxury home builders, Denise & Ric bring attention to detail, technical expertise and extensive experience to deliver a functional and fabulous kitchen that exceeds your highest standards and expectations.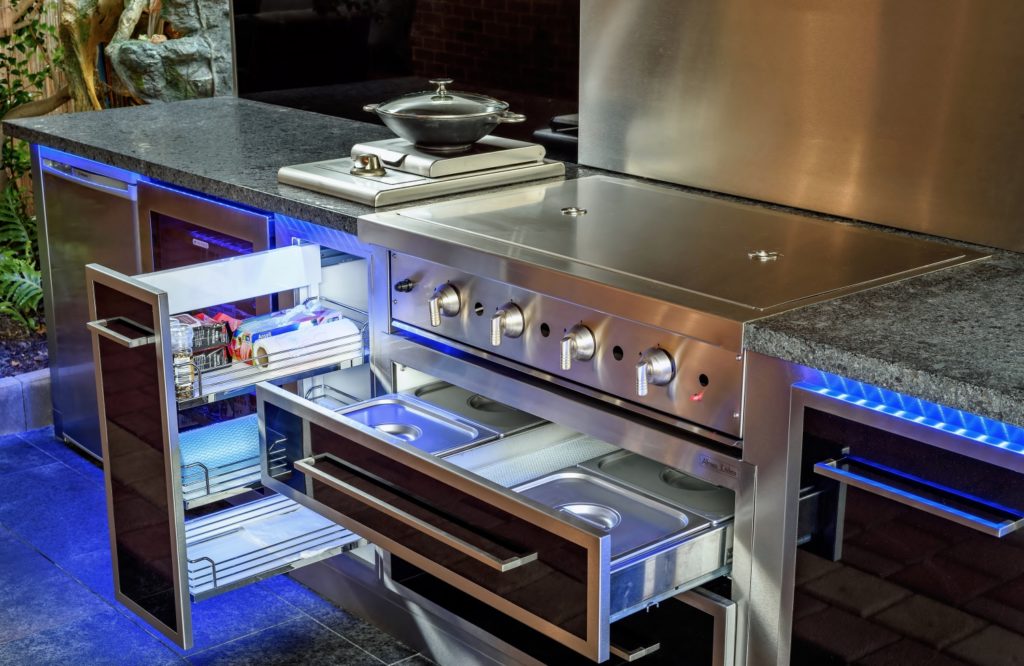 A well designed and professionally executed outdoor kitchen is an investment that will not only add enjoyment, but will also increase the value of your home. Ric and Denise know that getting it right starts with a consultation with you to gain a thorough understanding of both the installation area and your unique lifestyle.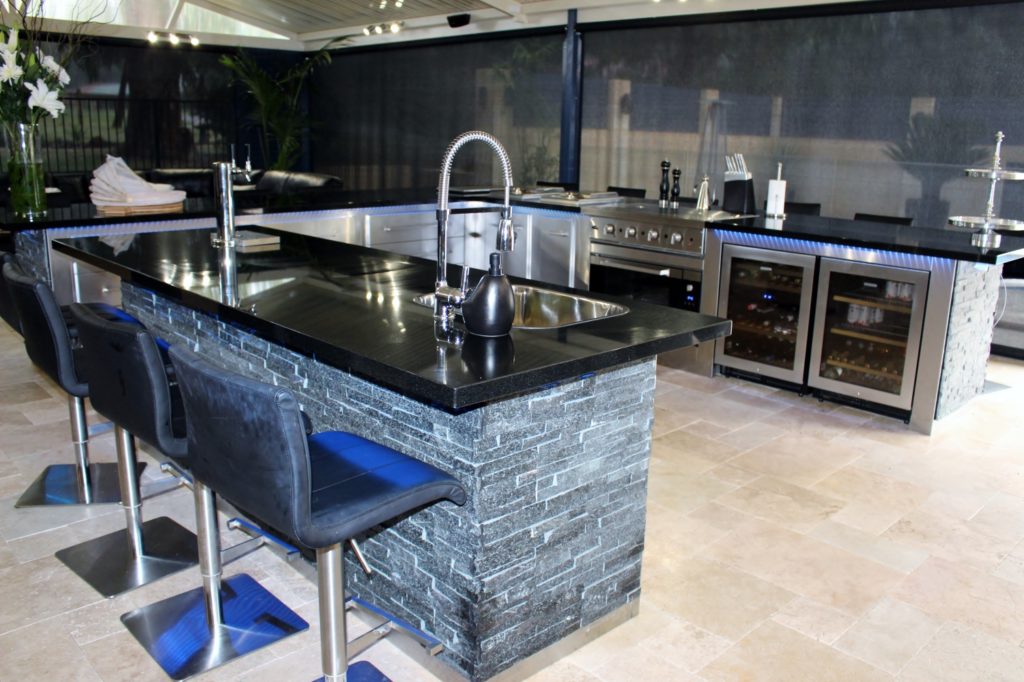 Following the consultation process, Alfresco Kitchen's skilled team will design a beautiful outdoor kitchen that is specifically tailored to suit your home and individual needs.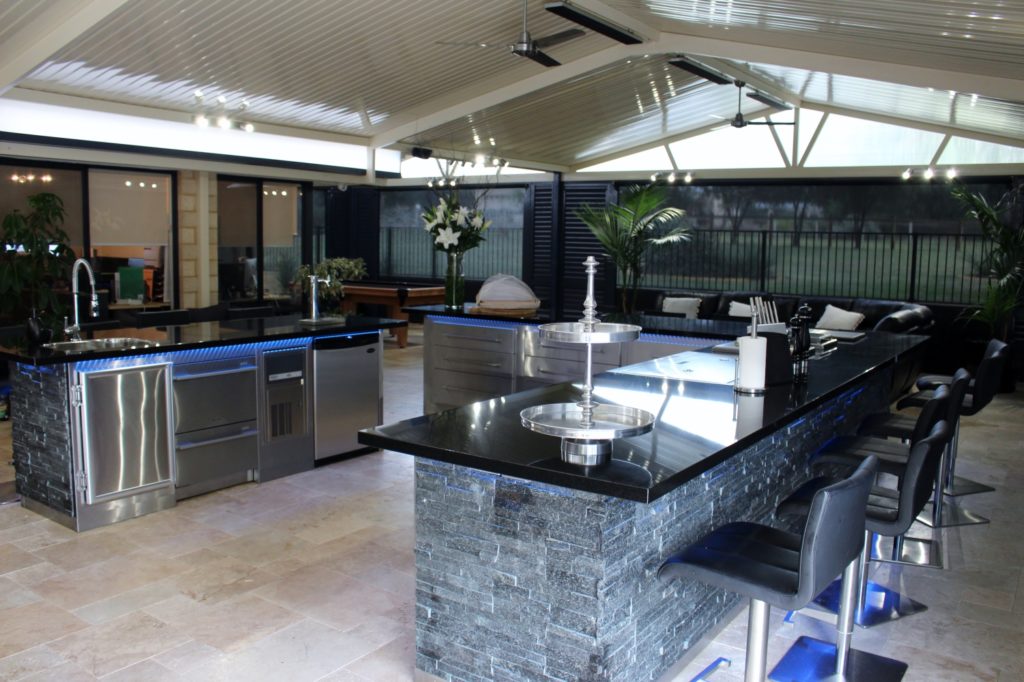 Your new outdoor kitchen is then manufactured 'in-house' with technical precision by skilled craftsman using the highest quality materials to ensure a product of uncompromising quality, that meets the highest standards. The installation process is also executed with the same skill and attention to detail which is how Alfresco Kitchens offer their clients a limited lifetime warranty on all their outdoor kitchens.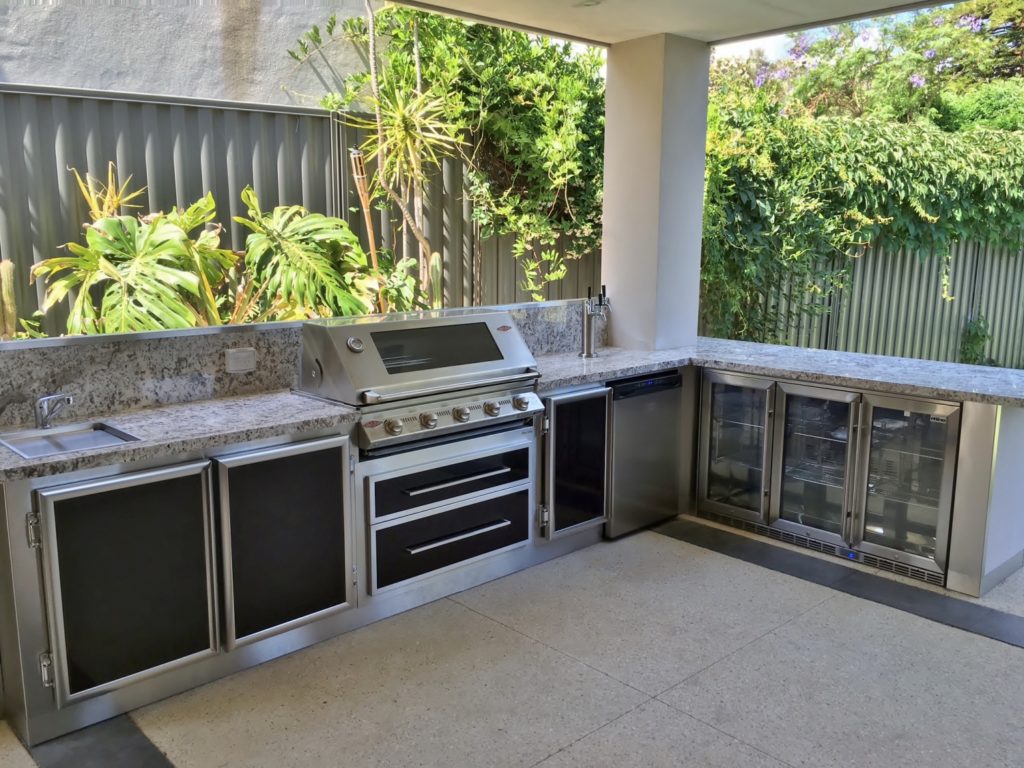 The 'ultimate alfresco kitchen' is not dependent on the features or the finishes but one that is functional and enjoyed all year round.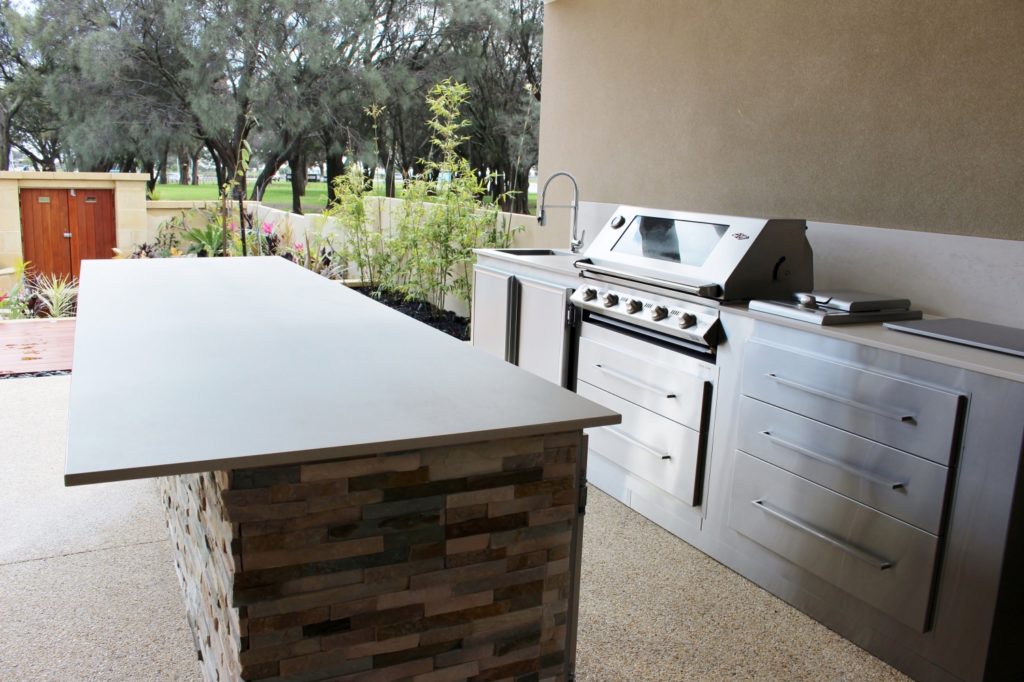 Some important considerations in the design process are:
What is your budget?
Where is the best position for your outdoor kitchen taking into consideration available space and factors such as scenic views?
Will you be entertaining large or small groups?
What features such as pizza ovens, wine fridges, bbq's etc would you like to include?
What style and finishes are you looking for / will suit your new home?
Will your outdoor kitchen be hooked up to mains water, electrics and gas?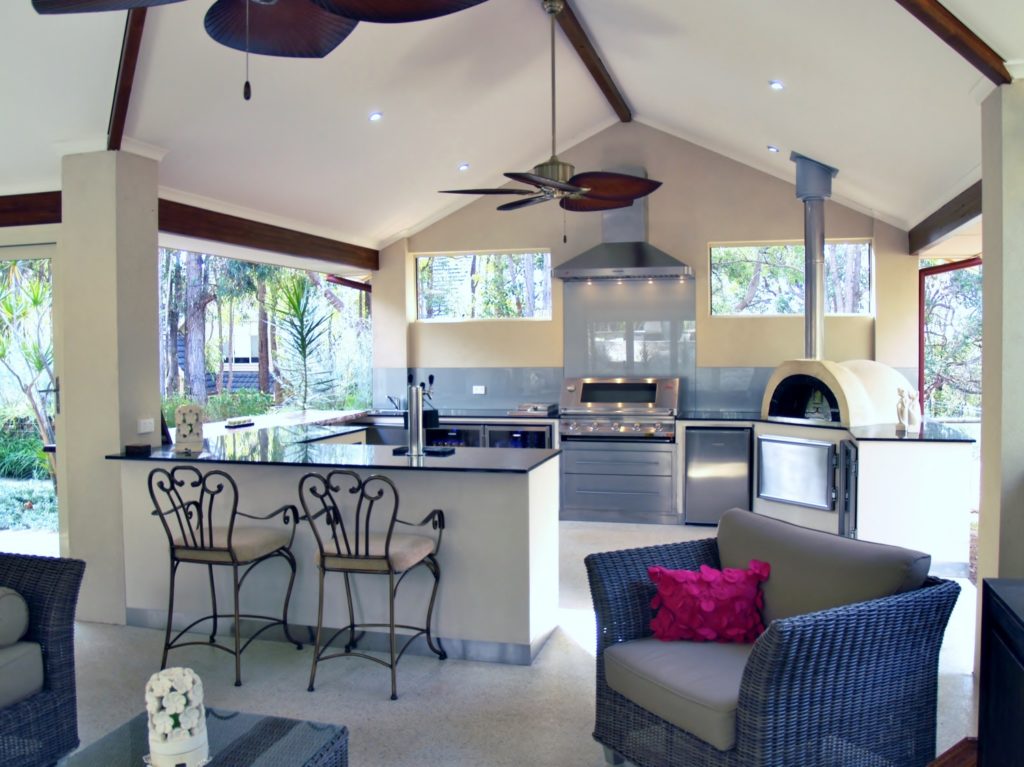 Alfresco Kitchen's come in all shapes and sizes and with a myriad of options including; commercial barbecues, teppanyaki plates, high powered wok burners, gas and wood fired pizza ovens, under bench ovens, glass and stainless steel door fridges, sinks and waste management systems, dishwashers, commercial exhaust canopies, warming drawers, beer kegs, ice cube machines, deep fryers and much, much more.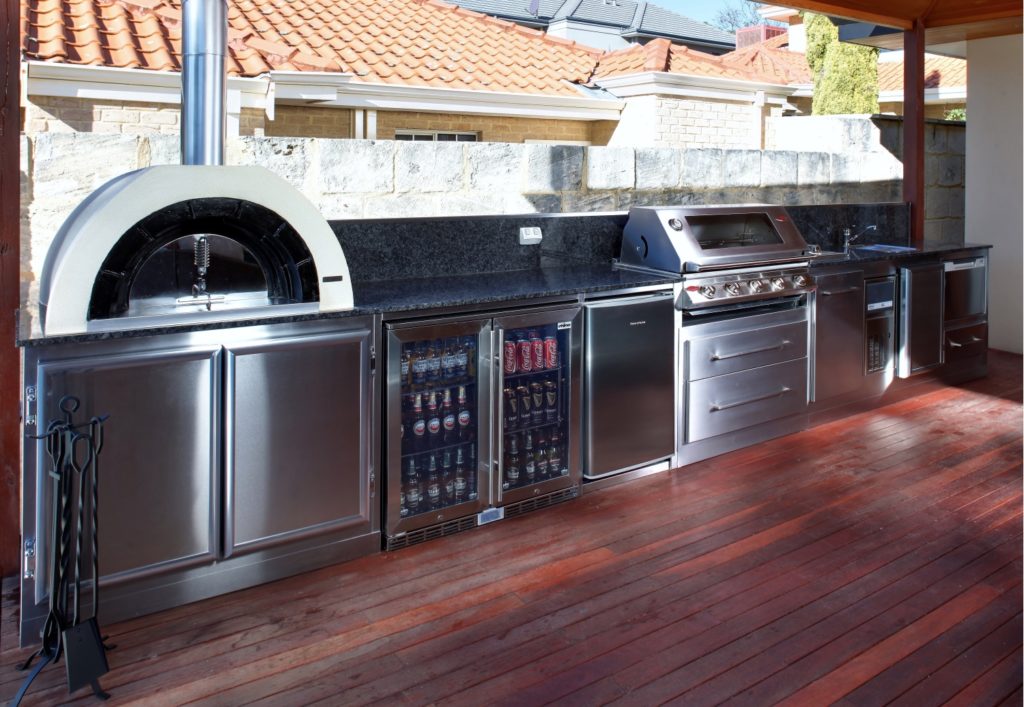 When it comes to finishes there are just as many choices, including granite, stone, tile, glass and stainless steel bench tops and splash backs, stainless steel drawers and cabinets, render and stone clad finishes, the list goes on and on.
Visit Alfresco Kitchen's website to see a full range of accessories and gallery of kitchens for ideas and inspiration at www.alfrescokitchens.com.au or call 9456 0549 to book a consultation to discuss your new outdoor dream kitchen.

Unit 5 / 10 McElligott Court
Canning Vale WA 6155
08 9456 0549
1800 ALFRESCO
alfrescokitchens@bigpond.com
www.alfrescooutdoorkitchensperth.com.au