In the coastal Queensland suburb of Newport, Style Kitchens by Design has created a renovation masterpiece with all the character of a coastal country home. After being inspired by Style Kitchens appearance on House Rules Season 8 the clients knew the team had the skills and passion to transform their kitchen.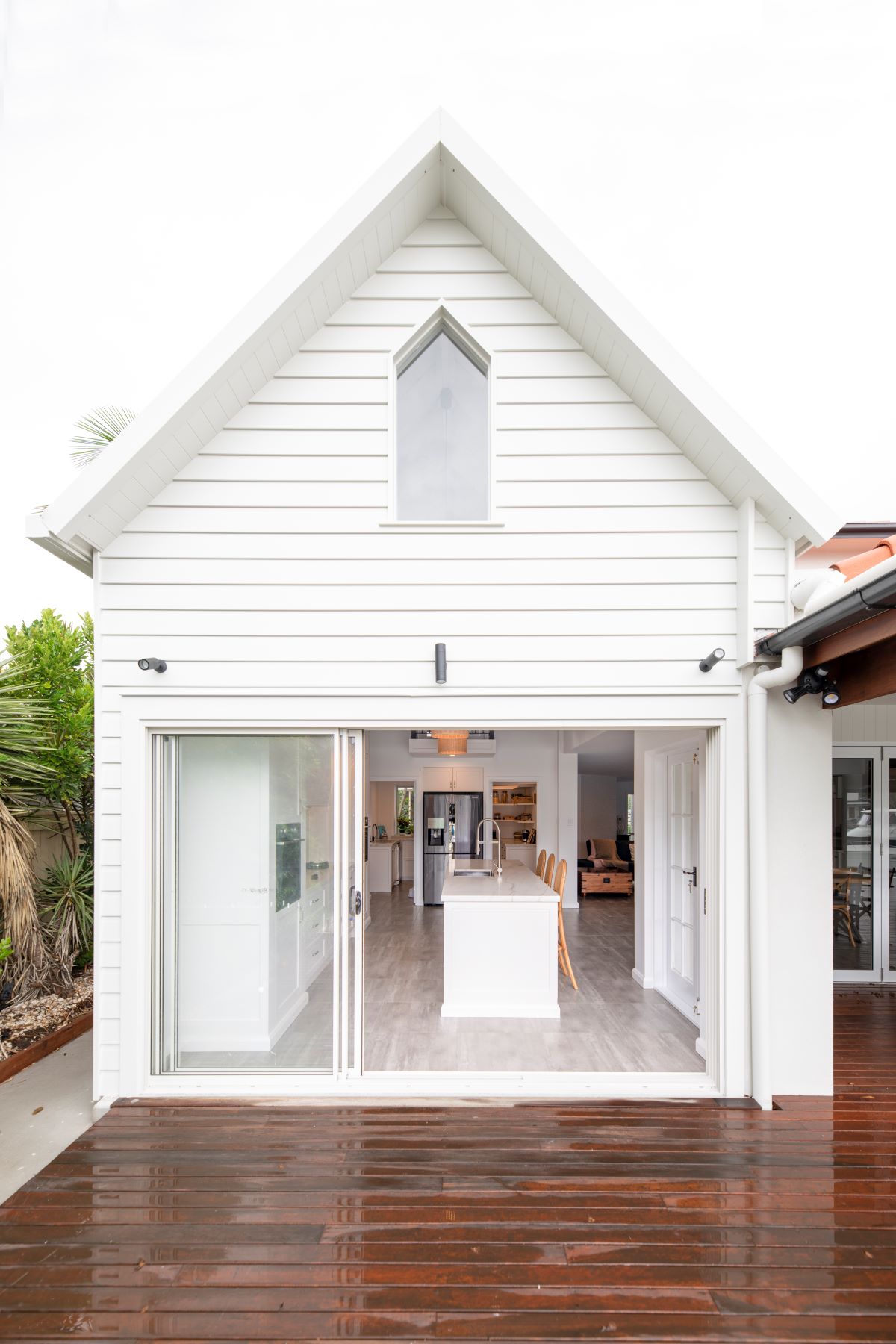 A dramatic high cathedral ceiling opens the first room, and a Romeo and Juliet balcony is a modern take on classic charm. Through glass sliding doors and a well-placed window, sunlight showers down upon the brilliant kitchen. While maintaining the clean, sophisticated appearance of the existing rooms the addition of warm wicker tones alongside marble counters and white cabinetry creates an intimate boathouse effect. The gentle tonality of the taps and sink matches the veins in the Mont BLANC Quartzite countertops and highlights the warmth of the pendant lighting above.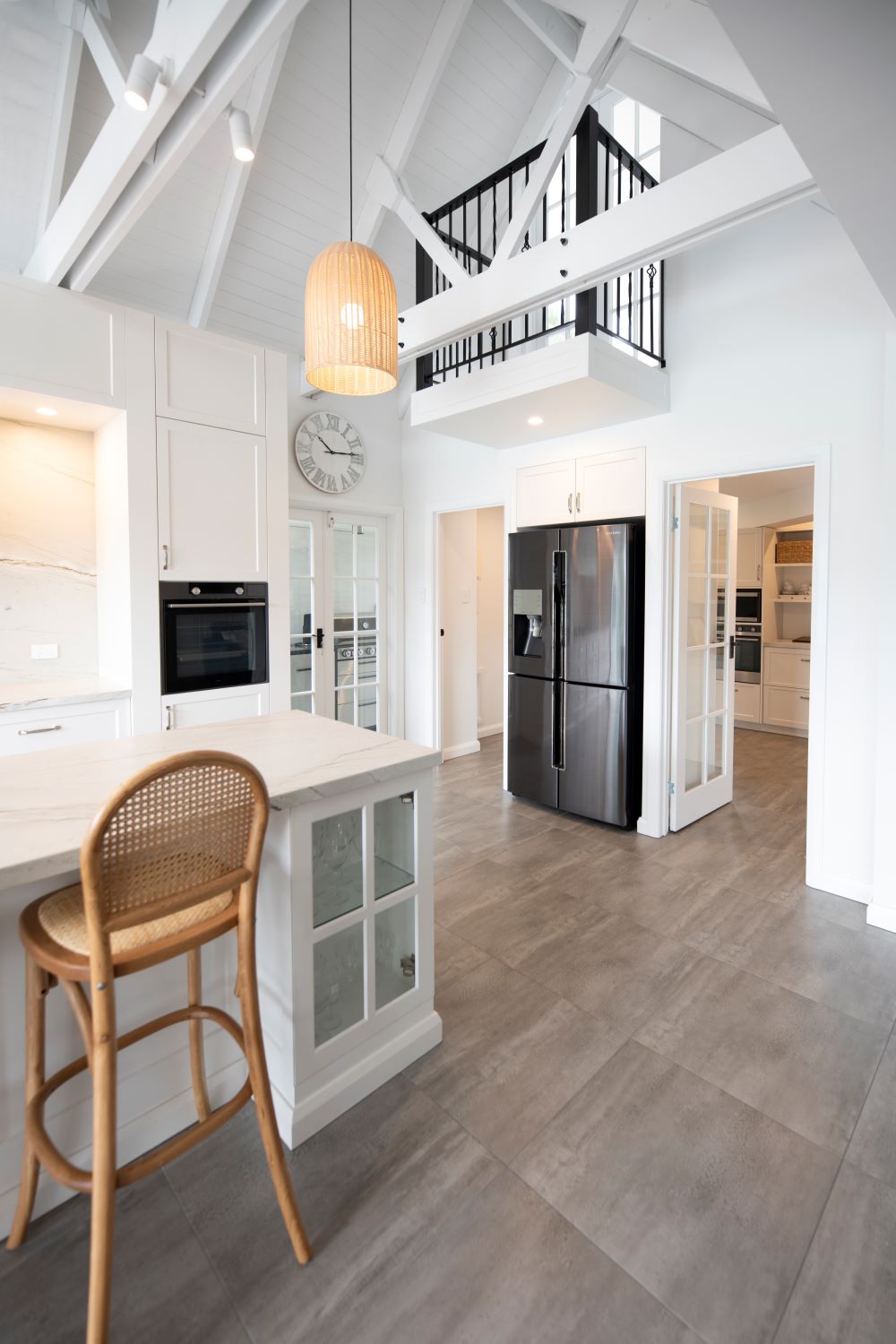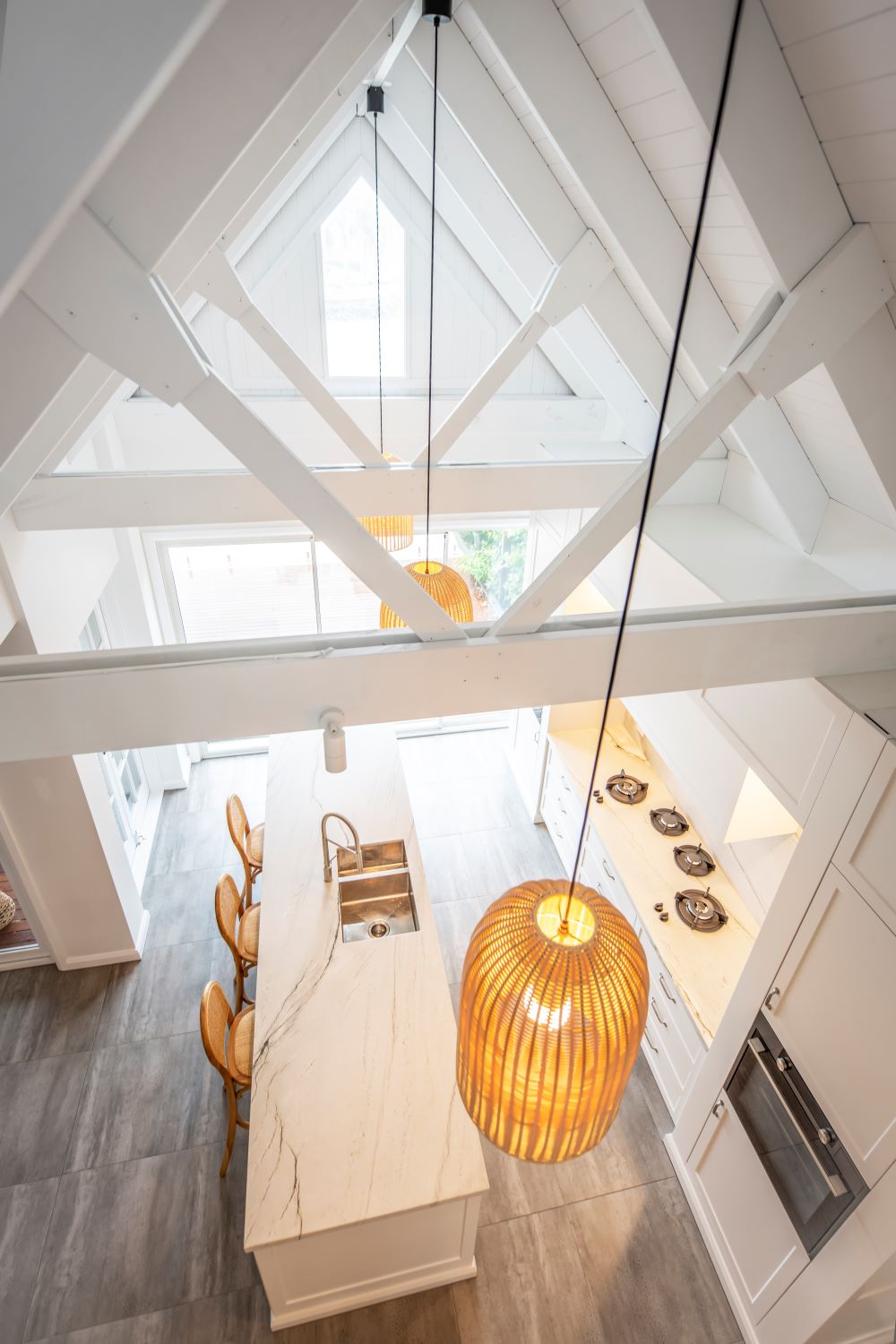 Extended into a stylish and practical pantry, the Style Kitchens team has ensured that practicality and elegance have been seamlessly blended without compromise on either part. By creating a separate pantry area with ample bench and luxury appliances from leading brands like Asko, Pitt Cooking and Qasair, inhabitants are provided with an organised, pragmatic room.
Partitioned by an island housing a double door fridge between French doors, the front room is free, housing the stovetop and two ovens; the lack of clutter leaves room for an alternative dining area. Modern and bright, it matches the airy atmosphere provided by the high ceilings and the prospect over Moreton Bay's Newport Waterfront.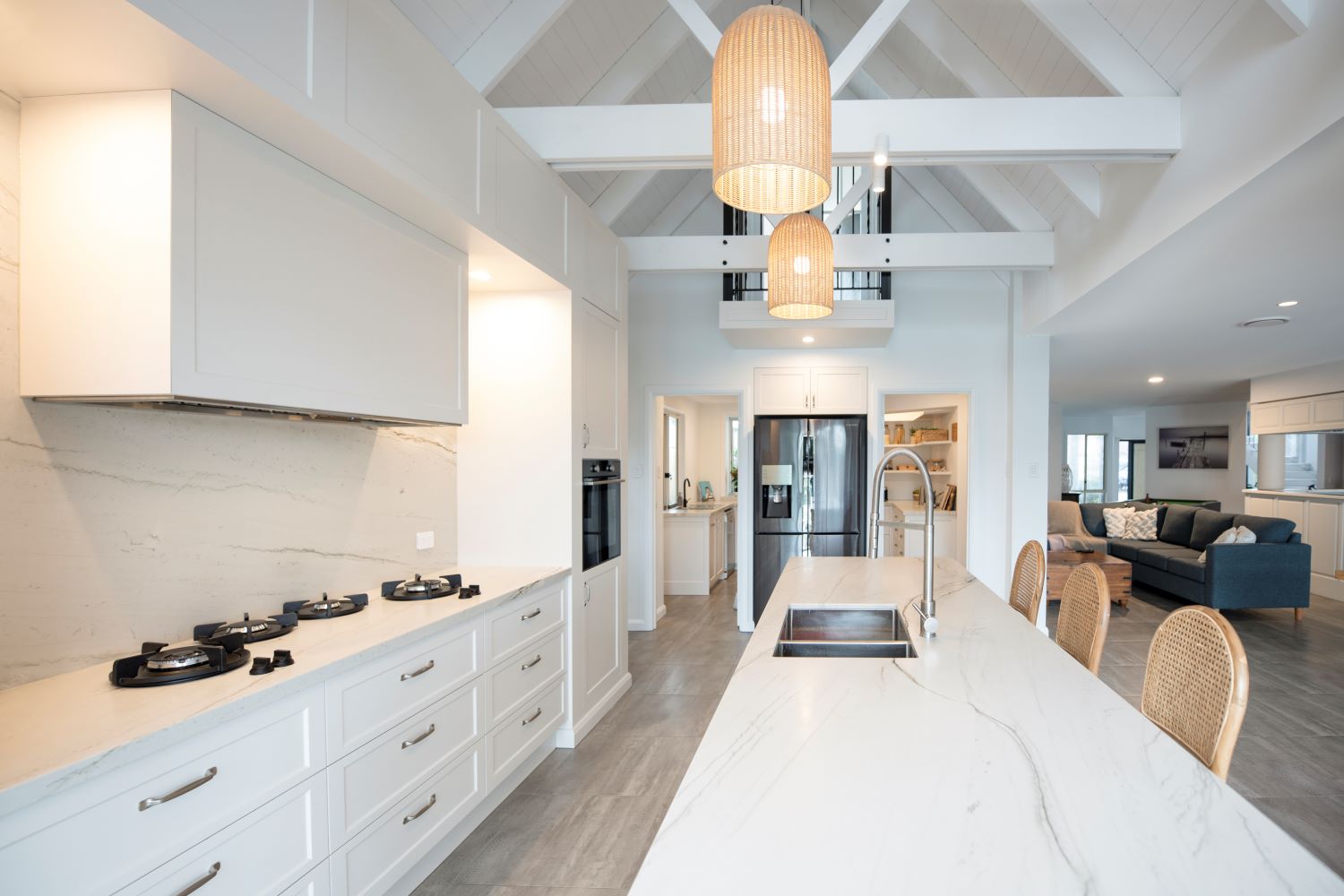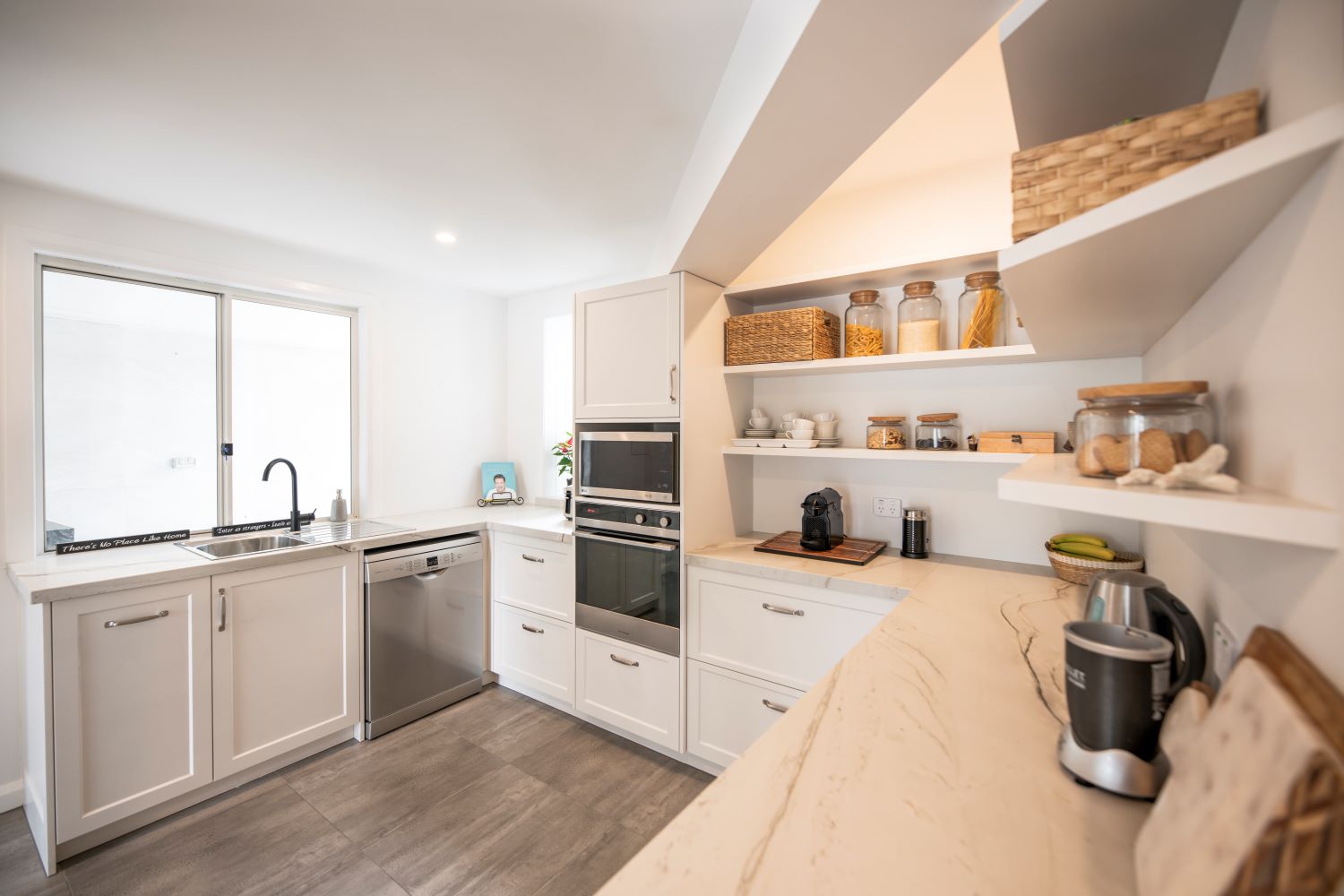 Style Kitchens has managed to capture the practicality of a walk-in pantry while creating a contemporary country style kitchen full of coastal ambience, mimicking the luxury and finesse of California's own wealthy Newport Beach right in the heart of the Queensland coastline.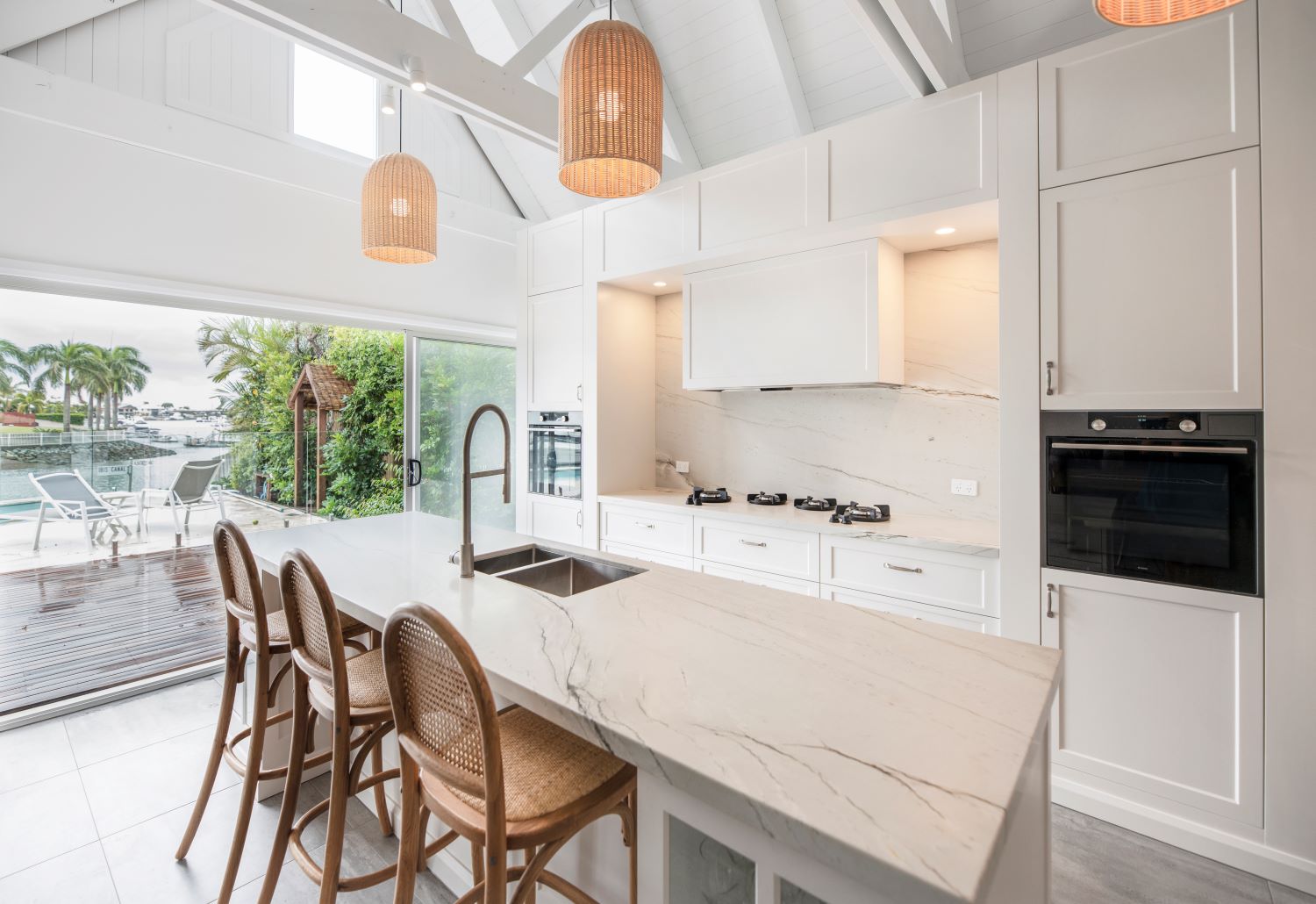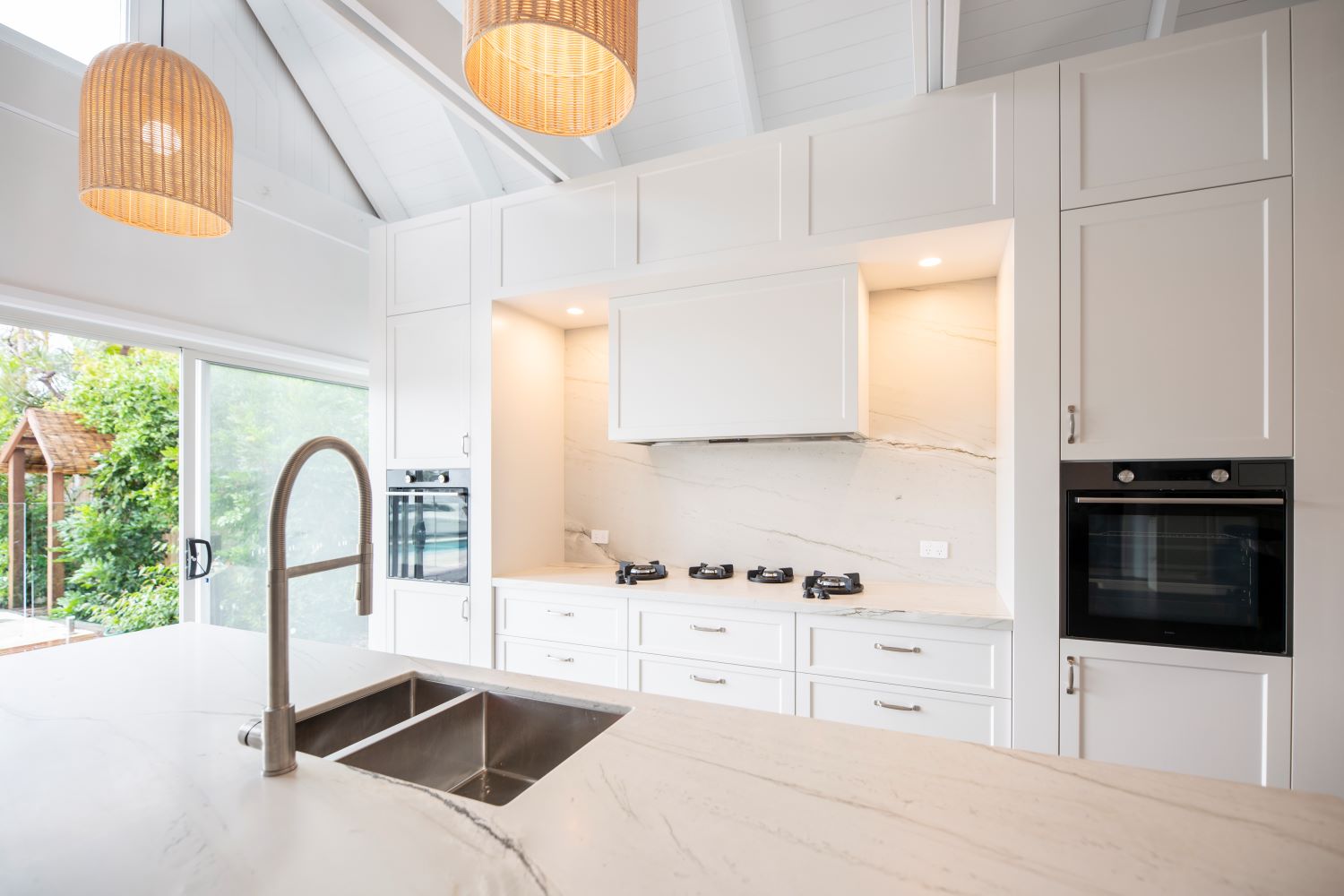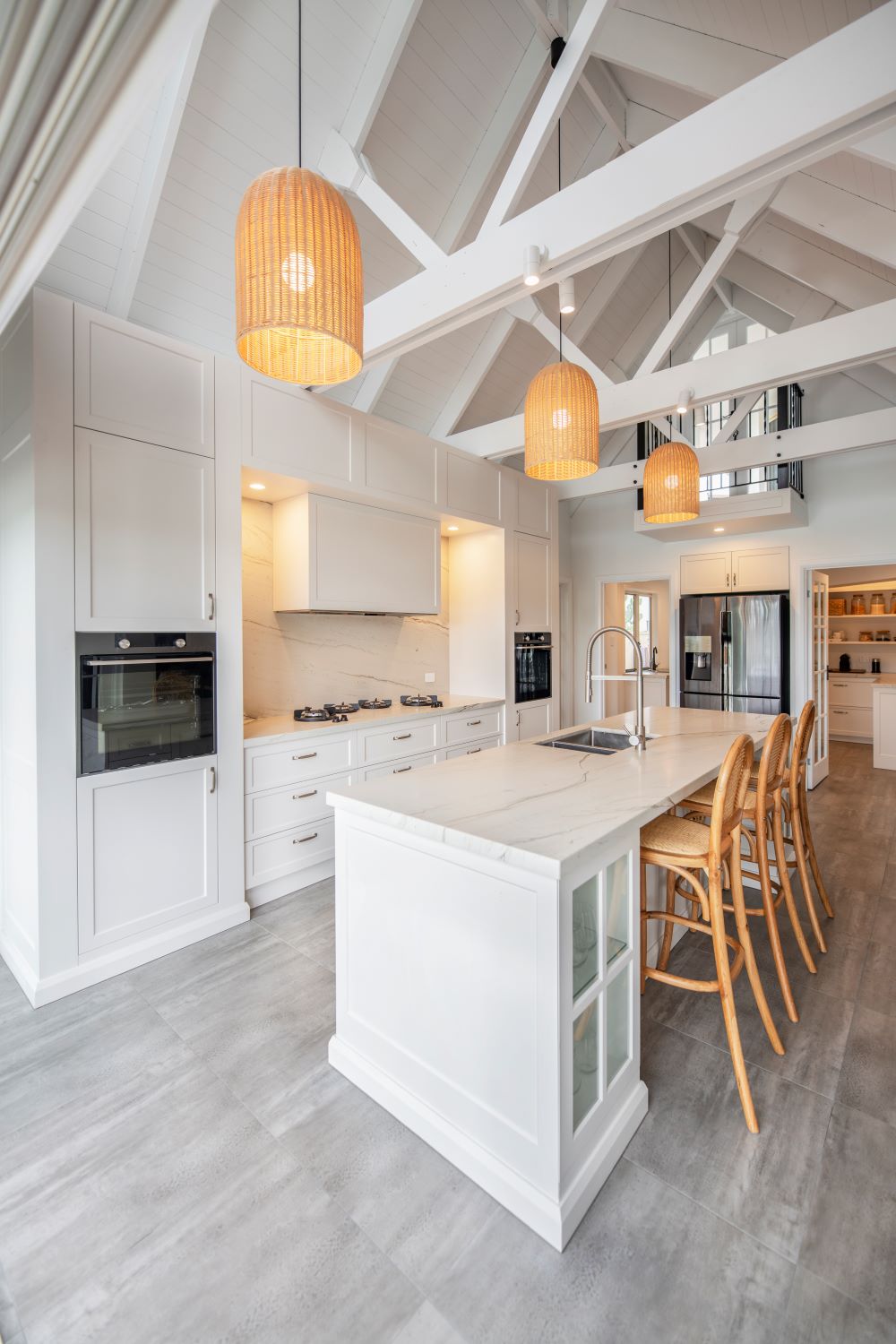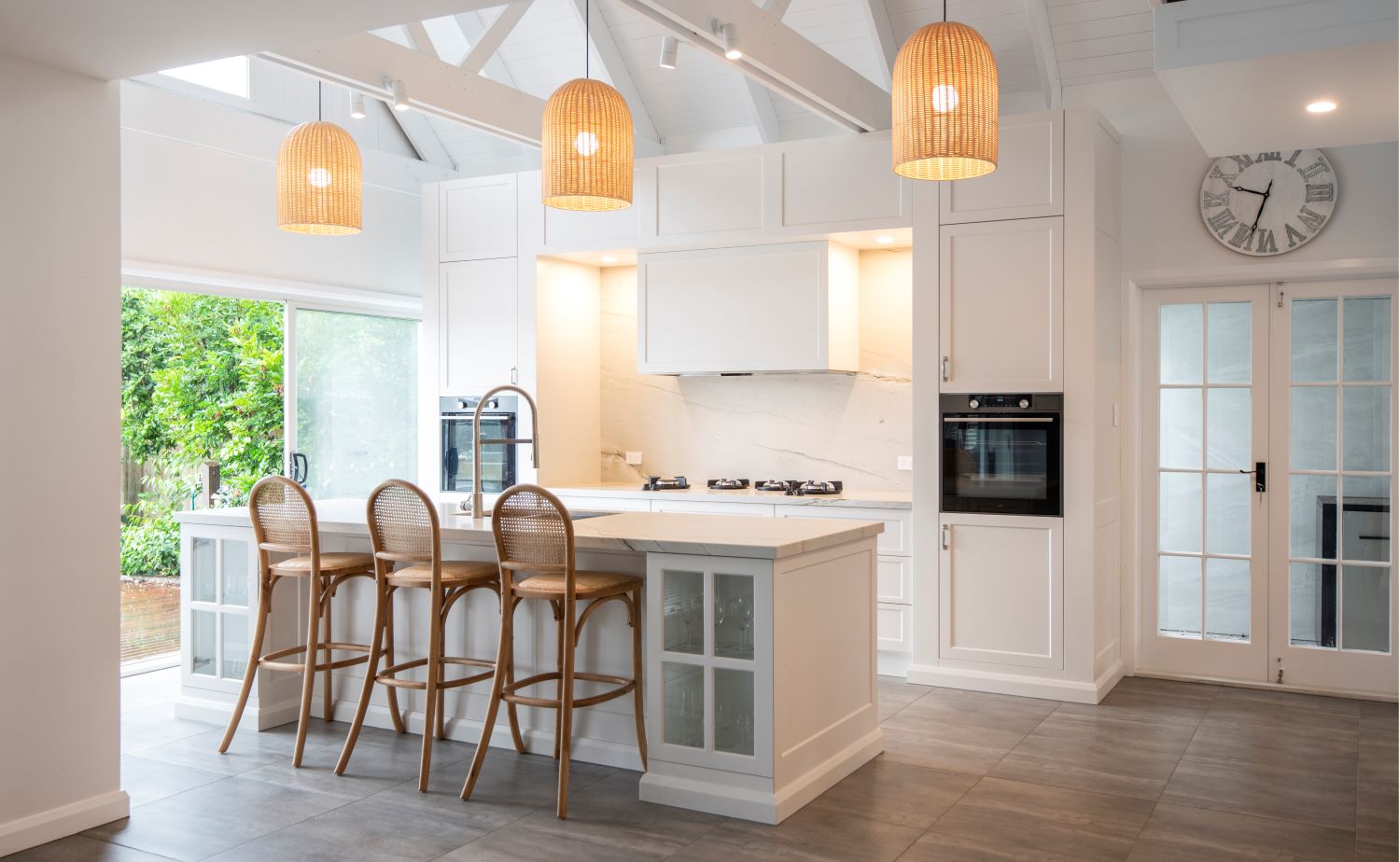 www.stylekitchensbydesign.com.au