Most swimming pools are rectangular, following the architectural lines of homes and the shape of most residential building blocks, but of course with a custom-designed pool you can have any shape or size you want! So, if you have the space to do why not choose your shape? The options are endless!
We just love this gorgeous round pool by Billinudgel based, Suncatcher Pools. Set amongst 5 meter high palms, this mineral pool features year-round heating, in-floor cleaning and easy access via wave-shaped stairs that add to its unique aesthetic.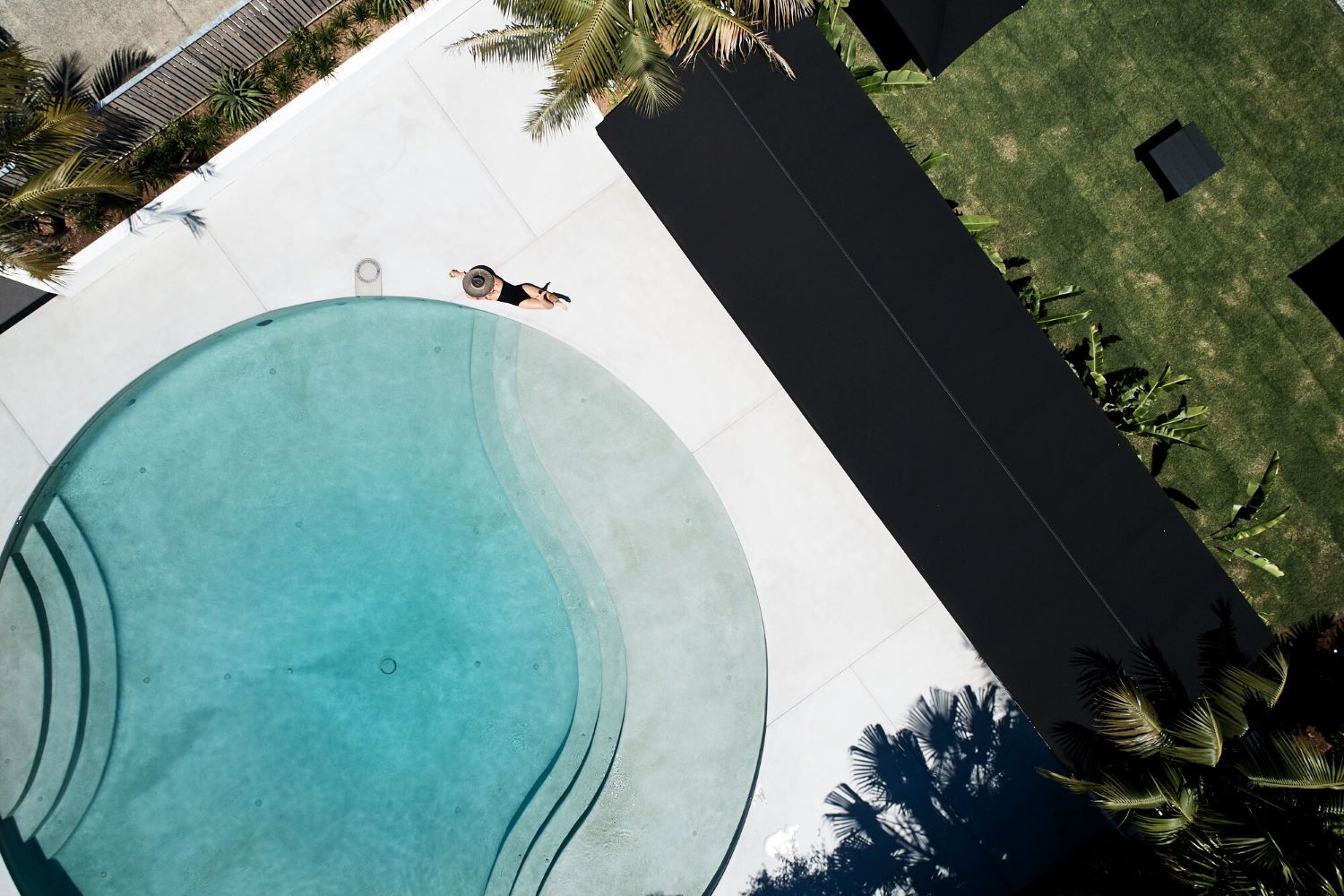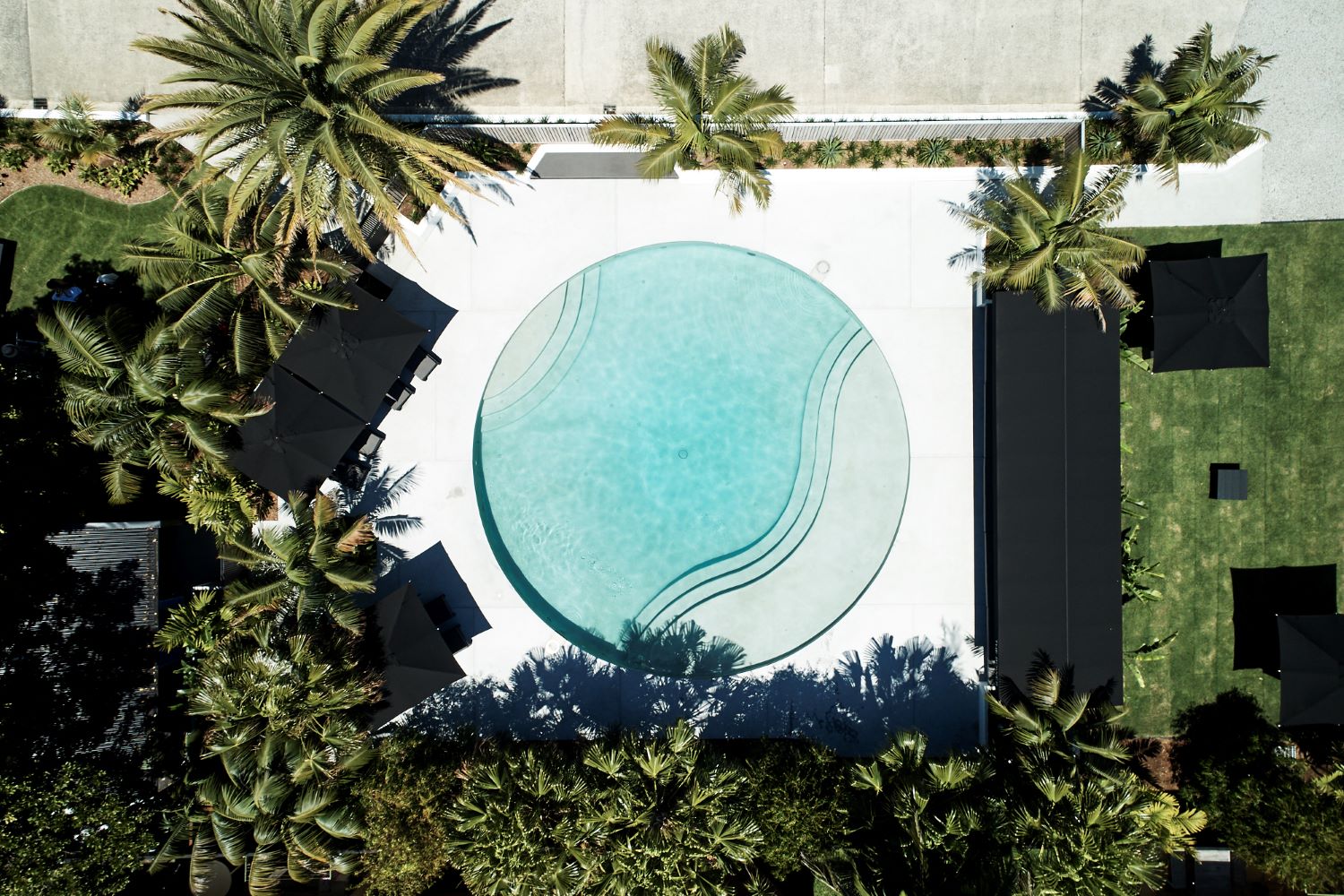 See more custom pool designs by Suncatcher Pools below.