Creed
On the tenth day of Christmas St Nickolas gave to me, a luxury signature scent in a stunning leather sleeve.
Creed is bringing the festive season to life, thrilling the sense with "The Leather Explorer Collection". Inspired by Oliver Creeds father, the limited edition collection is the perfect luxury indulgence.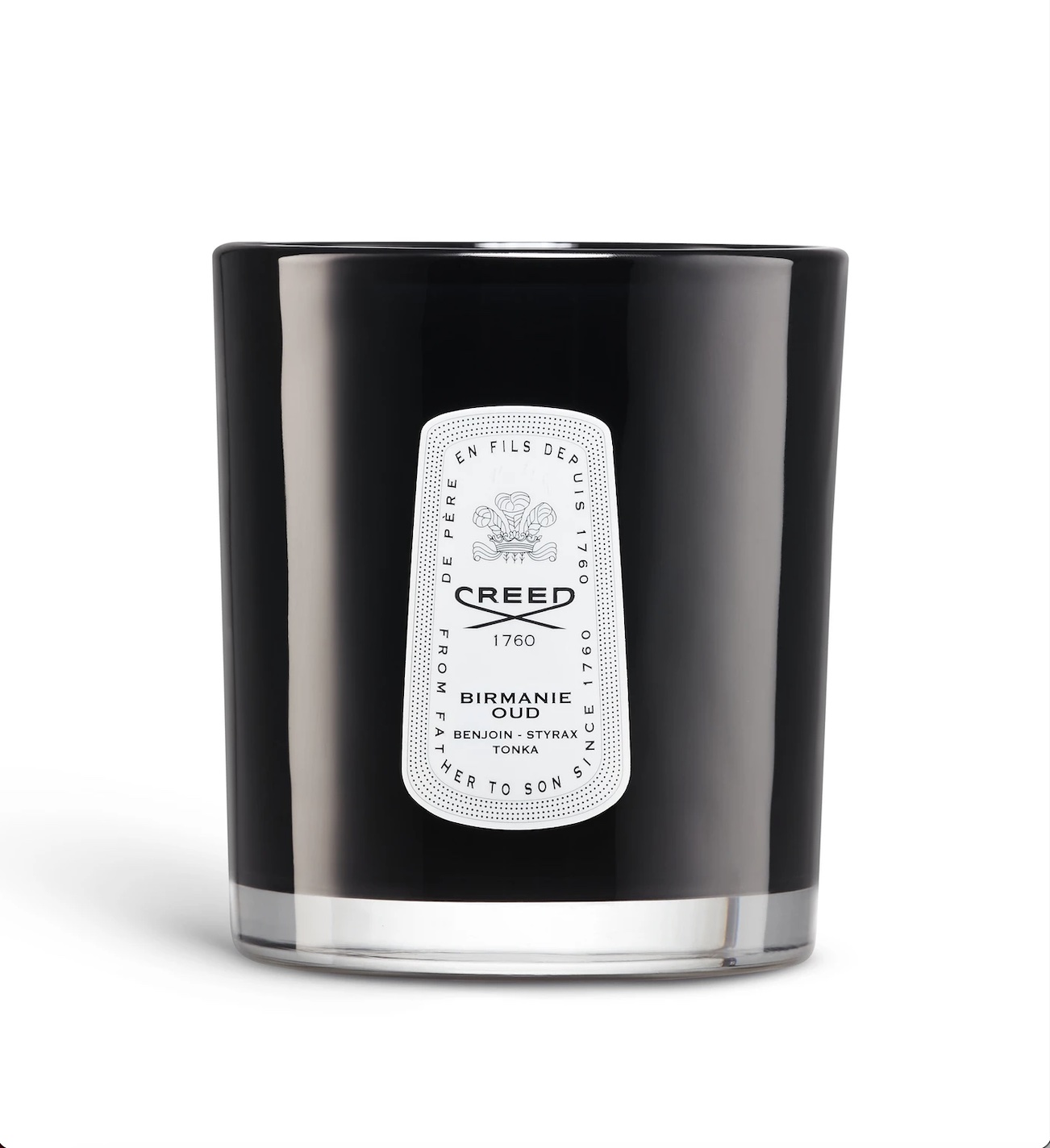 On the tenth day of Christmas Birmanie Oud
Rich and fragrant Creed have created the perfect scent for your home this Christmas. Dressed in an exclusive burgundy Creed ribbon and refined packaging the Birmanie Oud Leather Candle creates an ideal atmosphere of warmth. In this collection, Oliver Creed has looked to his father's extensive travels aboard the Empress of Canada as he journeyed from Vancouver to Kobe. For this reason, the treasured fragrances are dressed in prints and styles similar to the trunks and vanity cases that accompanied Oliver's father across the Far East.
Every individual needs a signature fragrance. Creeds collection of divine scents are a lovely expression of individuality and style, it seems fitting that they travel in a similar fashion. The limited-edition Leather Sleeve is the ultimate gift for any traveller. Housing any cult classic 100ml Creed Fragrance its owner can cherish the handcrafted sleeve as an object d'art as they embark on their own adventure. Referencing the House of Creed's precious heritage the sleeve is perfected with a magnetic clasp that safe keeps the treasure within.
The Rue de la Paix trunk is named after Henry Creed's first tailoring boutique. Adorned in handcrafted, Oliver Creed burgundy monogrammed leather is a beautiful accessory designed to house converted possession and revered signature scents. Purchased with three 75ml bottles of Creed fragrance the Rue de la Paix is complete with customised fragrances that reveal personal understanding and acknowledgment of the receivers individual taste.