Known for their luxury bathroom ware that exudes classic style and sophistication, Italian design company  Devon&Devon have added a collection of stunning wallpapers to their range, unveiled at Milano Design week.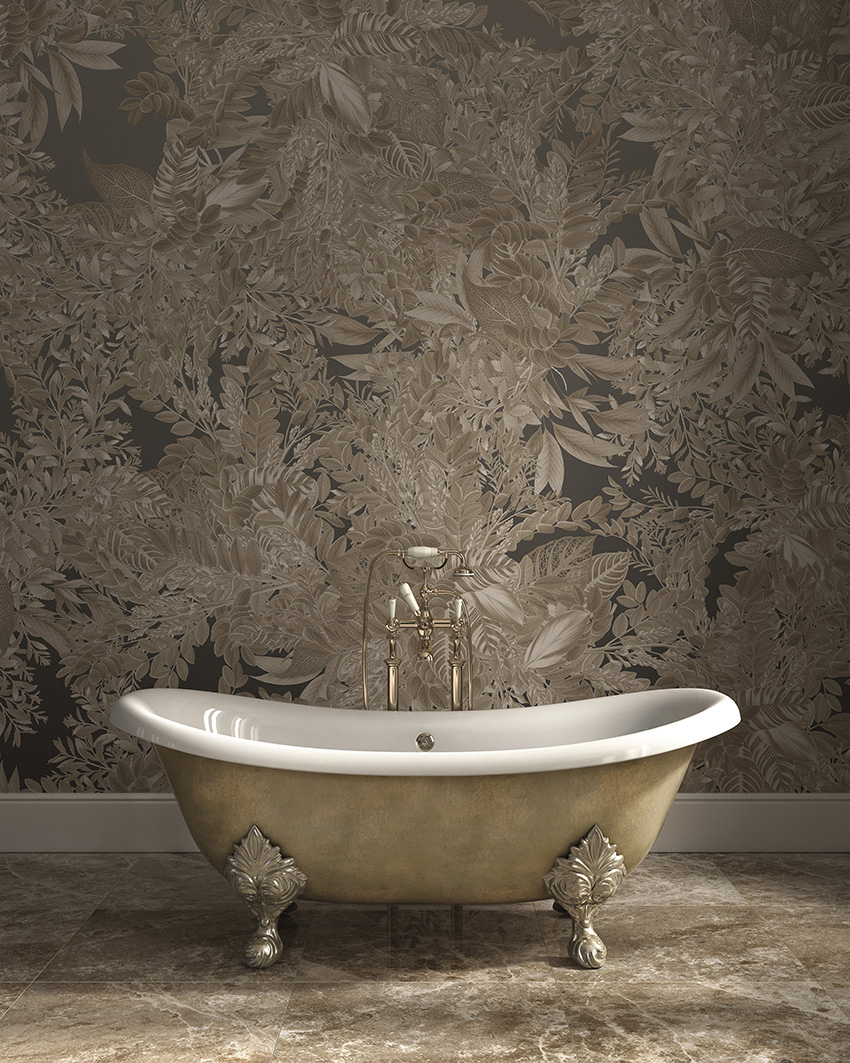 The collection includes over 30 diverse wallpaper themes that have been designed with consistency of brand, combining with their other product ranges to create a chic, luxurious finish to rooms.
"We felt the need to complete our offer with a collection of wallpapers that enabled us to enhance the decorative possibilities for private homes, residential projects and hotels," explains Gianni Tanini, Devon&Devon CEO, "Therefore, we decided to work together with emerging design talent, sharing through this collaboration a completely new creative process for the brand which has resulted in a significant and extensively broad collection".
In their catalogue you can see the oriental, colourful and surreal influence of guest designers Francesca Greco, Nina Farrone and Vito Nesta. They're ideal if you're looking to give have a more eclectic atmosphere to your bathroom or living areas.
Devon&Devon is an Italian design company originally from Florence with official stores all over the world.
View more at  www.devon-devon.com/
SaveSave
SaveSave