When you're building a new home usually a lot of time and consideration is spent in planning the areas of the home that you most use, the kitchen and living areas, bathrooms and master suite understandably get the most attention. The entry of your home however is the very first thing that visitors see, in fact it's all that many people such as couriers and delivery drivers will see, so you should consider what sort of impression the entry to your home gives about who you are and the rest of the home.
Here are some great ways to create a grand entrance and make a fabulous first impression:
5 WAYS TO CREATE A GREAT HOME ENTRY
1. Gated Entry
---
Don't you think there's something about a gated entry that makes you want to see inside even more? Perhaps it's a sense of mystery about what lies beyond…  
Have a look at some of these gated entries that look both fabulous and provide additional security for the home.  
Contemporary Wrought Iron Entry Gate by Tavoli Designs Perth
Entry Gate in Luxury Custom Home by  Royale Construction
Custom Entry Gate in Iron by Tavoli Designs Perth
Stainless steel entry gate in luxury custom home by Spadaccini Homes
2. Custom Entry Door
---
Doors come in many shapes and sizes and if you're building a custom home there is no reason you can't also have something designed just for you, just take a look at some of these unique custom made entry doors that really make an entry statement.
Glass Art Entry Door by Tradition Stained Glass Perth
Custom made Bronze door by Axolotl
Marble match door in luxury custom home by Spadaccini Homes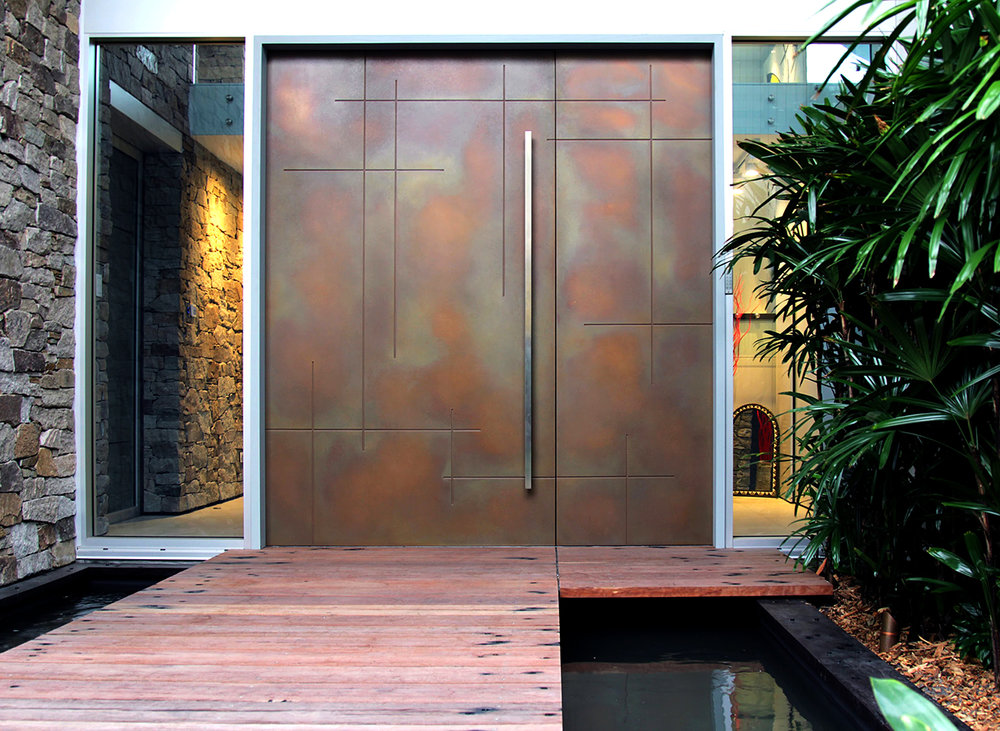 Bronze Smooth Crosshatch doo by Axolotl
Glass art entry door by Tradition Stained Glass
Meccano Design Zinc Door by Axolotl
3. Grand Entry Foyer
---
Nothing is quite as impressive as a grand entry foyer that visitors step into. Take a look at some of these examples.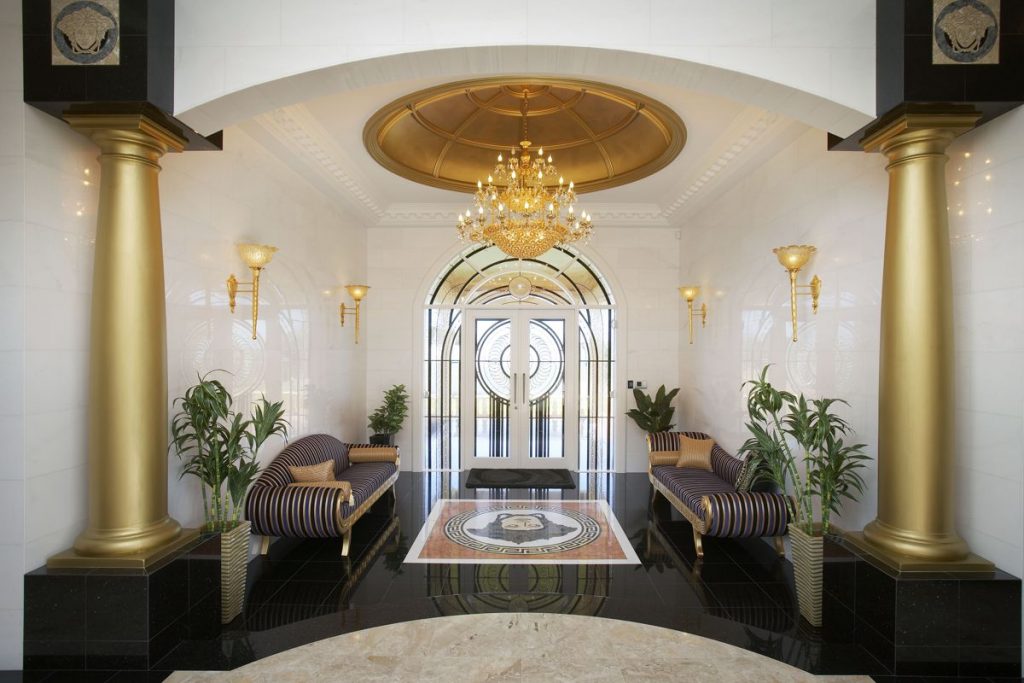 Grand entry foyer in luxury home featuring glass art door by Tradition Stained Glass
Stunning entry foyer in Le Fanu cottage, Perth period home luxuriously restored by Zorzi Builders
Luxury entry to custom home by Perth custom home builder Spadaccini Homes
Grand Entrance in luxurious European style home by Pirone Builders
Stunning Entry foyer in Contemporary luxury home by Luxus Homes
Entry Foyer in home by Exclusive Residence
4. Staircase to Entry
---
The slope of your building site could dictate whether or not you actually need one, but the staircases leading to the doors of these luxury custom homes certainly make the entry appear a little grander.  
Staircase to Entry Zorzi Builders Perth
Entrance to luxury French Provincial style home by Melbourne's Royale Constructions
Stairs to luxury home by Giorgi Homes
Stairs to Entry of luxury Perth custom home by Luxus Homes
Staircase to second level entry – luxury custom home by A. Di Bucci & Son
Grand staircase to entry of luxury custom home by Mandurah Builders
5. Covered Portico to Entry
---

Perhaps more frequently seen in grand estate type properties, the covered portico entry is bound to impress guests  – appearing more like the entry to a luxury boutique hotel than a private home.
Covered portico entry in luxury home by Melbourne custom home builder Brian Lee
Covered portico luxury home by Pirone Builders
Covered portico contemporary custom home by Victoria's Hedger Constructions