Award-winning Australian artist Felicia Aroney has proven her ability to convey tranquility and calm in her paintings time and time again. Born in Western Australia, she uses her perspective as a contemporary Australian artist to reflect on her own European heritage and meet the increasing appreciation for nature-inspired art. Felicia skillfully combines the beauty of the natural world and the foundations of Western civilisation as she mimics the texture of the distressed and aging facades of classical architecture in her Blossoms collection. Using a palette knife to layer and shape oil-based and acrylic paint, her work is highly sculptural as she uses the mark-making process to explore the organic environments that inspire her.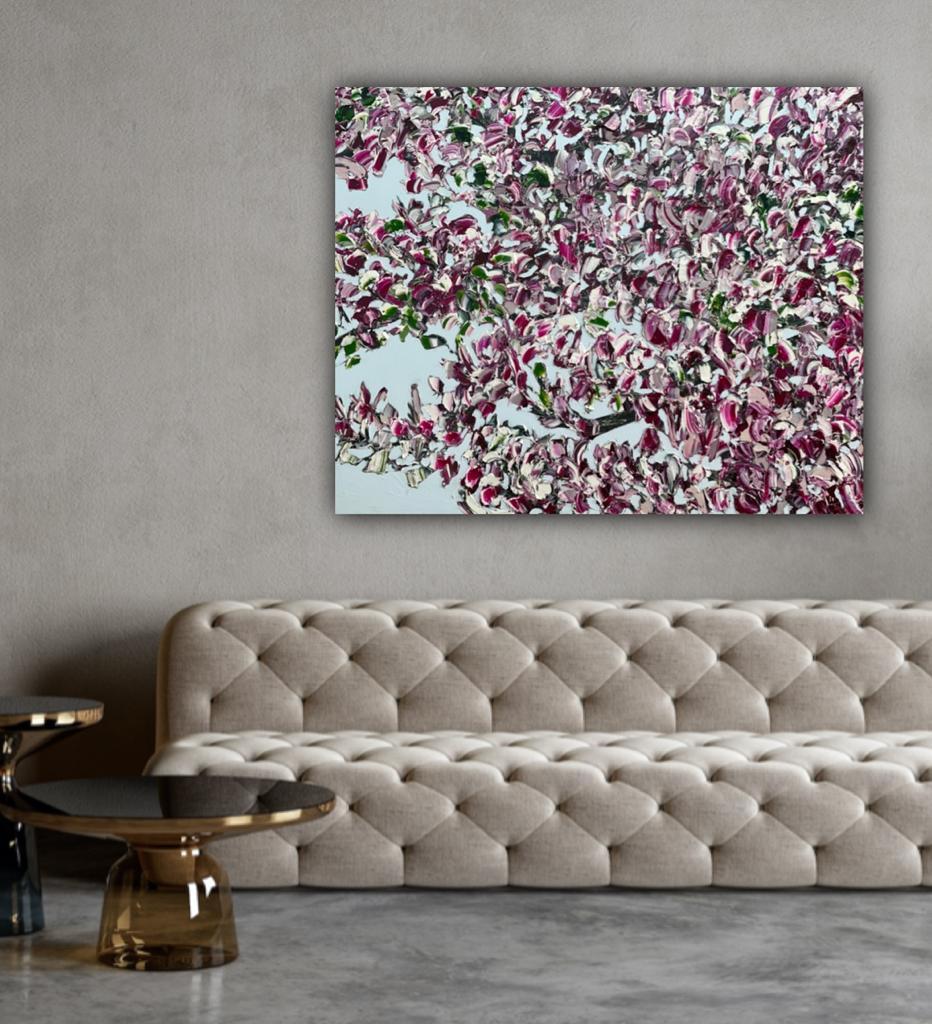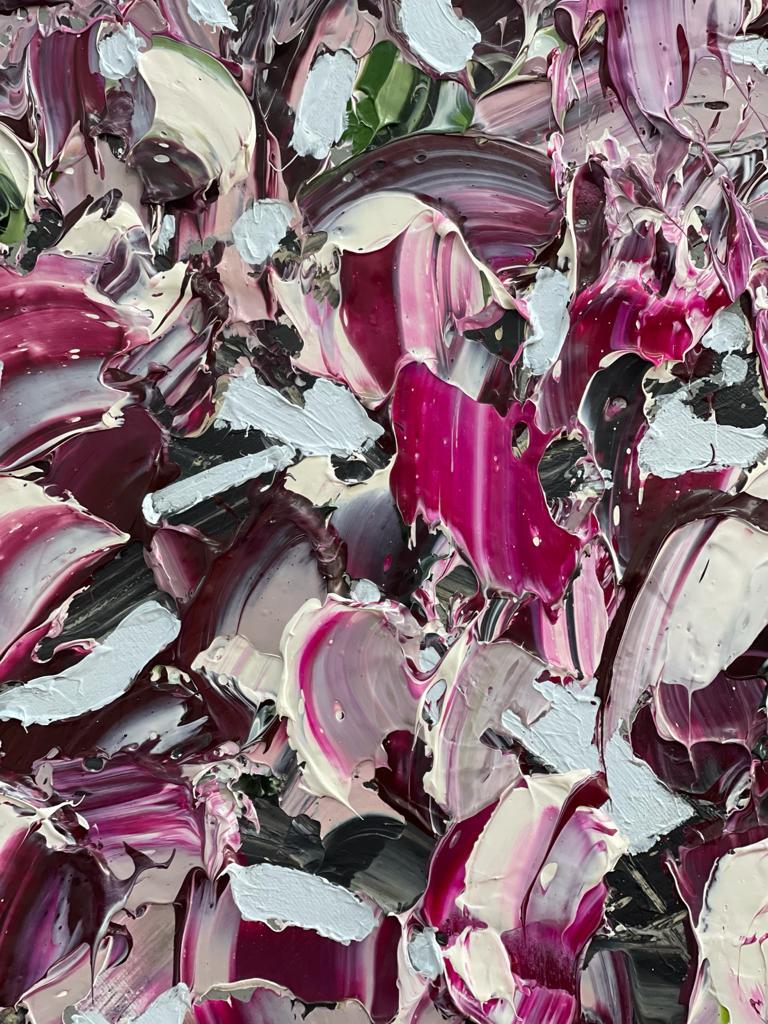 Comprising pieces like "Soft Jasmine" and "We Are Family", the Blossoms pieces capture the gentle movements of swaying branches. Observing the piece "Soft Jasmine" is reminiscent of cherished memories interacting with and within nature. The audience of this work is called to imagine a gentle breeze, soft sweet smells and the animation of spring. Such a powerful summons to peace and contentment would beautifully define the tone in any room. The spectrum of green from white to dark recreates the evidence of blooming flowers and the touch of sunlight which gradually reaches the branches less and less. Set against a soft grey background, the piece is well suited to any space that requires a calming atmosphere.

"Soft Jasmine" 93x123cm Oil and acrylic on canvas
Felicia's unique mark-making style perfectly recreates the shape, colouring and arrangement of petals and blossoms. The three-dimensional aspect of this technique is perhaps the most alluring part of the evocative pieces. Creating a textural aspect to the piece becomes separate from the flat walls surrounding it. Perceived as more tangible for the style, the colours and composition are showcased on another level.

"Blossom Breeze" 273x133cm Oil and acrylic on canvas
One particular aspect of Felicia's work that stands out is its ability to create the same sentiment and feeling among a broad audience in abstract pieces. Leaving space for personal interpretation, the 'Blossoms' collection draws on her own reflections and sparks personal, unique reflections among the perceivers.
The diversity of Felicia's work is seen in the difference between the short, precise movent of 'Soft Jasmine' and the more experimental yet just as accurate long petals in 'Velvet'. Showcasing Felicia's diversity within a specific theme is evidence of her ability to pinpoint the crucial elements of a scene or memory. Able to express a different tone, a different story or emotion in each "Blossom" painting, Felicia has sent herself apart as an artist.

"Blossom lane #1" 80x180cm Oil and acrylic on canvas
"Blossom lane #1" 80x180cm Oil and acrylic on canvas
"Blossom lane #1" 80x180cm Oil and acrylic on canvas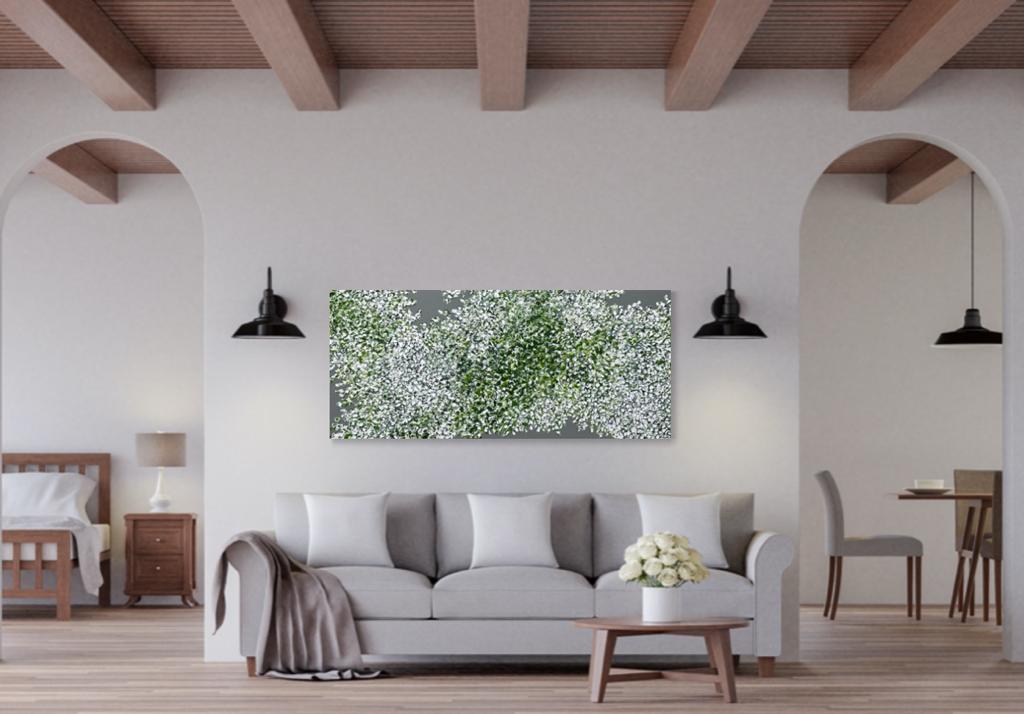 See more at feliciaaroney.com