The expertise of  Perth's most awarded pool company, Barrier Reef Pools and landscape designer Denise Staffa combined to transform this Mt Hawthorn backyard from an unused space to a beautiful urban oasis that has now become the main feature of the home.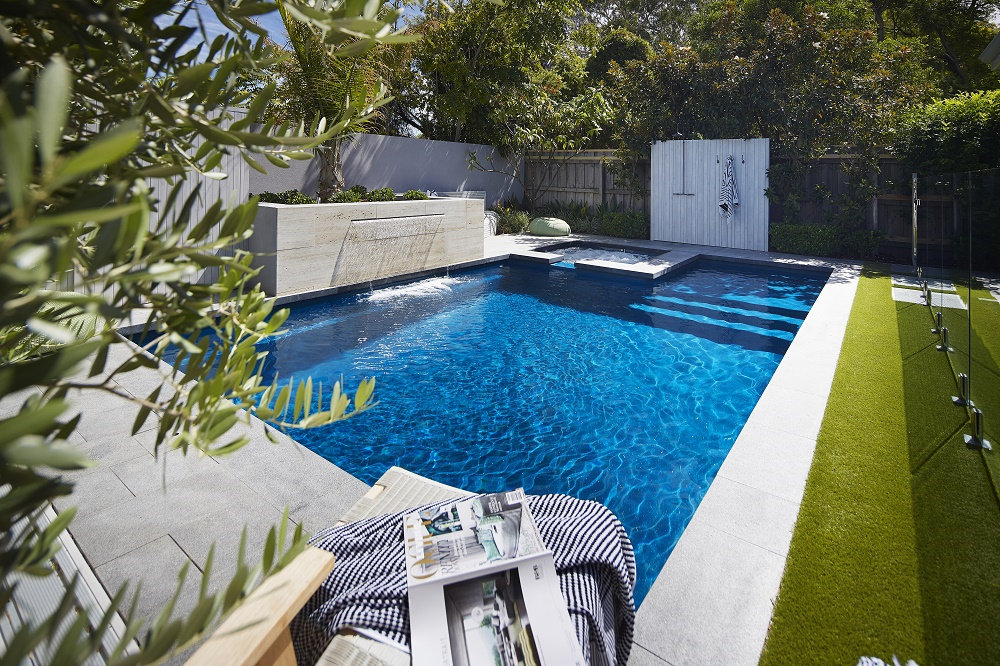 Featuring at the centre of this stylish space is Barrier Reef Pools' 7.2 meter Manhattan, fiberglass pool which incorporates a built-in spa and a small wading area where younger children can sit and paddle. The Royal Jade shimmer finish is a perfect complement to the surrounding greenery whilst the pale grey tones of the carbon granite paving and pool capping create a contemporary finish whilst still allowing the pool to shine as the star of the backyard.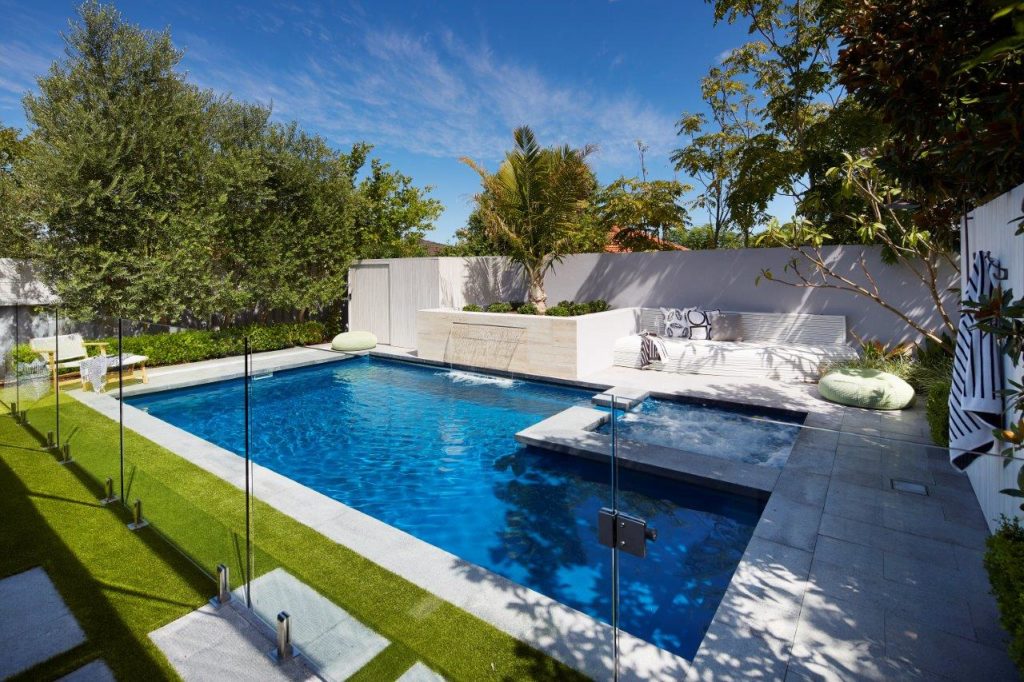 Creating a stunning focal point that is visible from within the home, is a cascading blade of water which has been built into a wall that clad with blue vein travertine that elevates the entire space to a whole new level of luxury outdoor living.