Creating ambience is an art. It becomes harder when you're changing the tone and personality of an existing structure. In this luxury Vaucluse renovation and extension, Jakin have mastered the difficulty of blending the established character home with modern luxury. The contemporary architectural extension at the rear of the home features a unique and visually striking curved roofline. Paired with the well-planned pool and garden area and an eclectic arrangement of flora, Jakin have created a luxury oasis which exudes a Palm Springs style ambiance right in the heart of Sydney.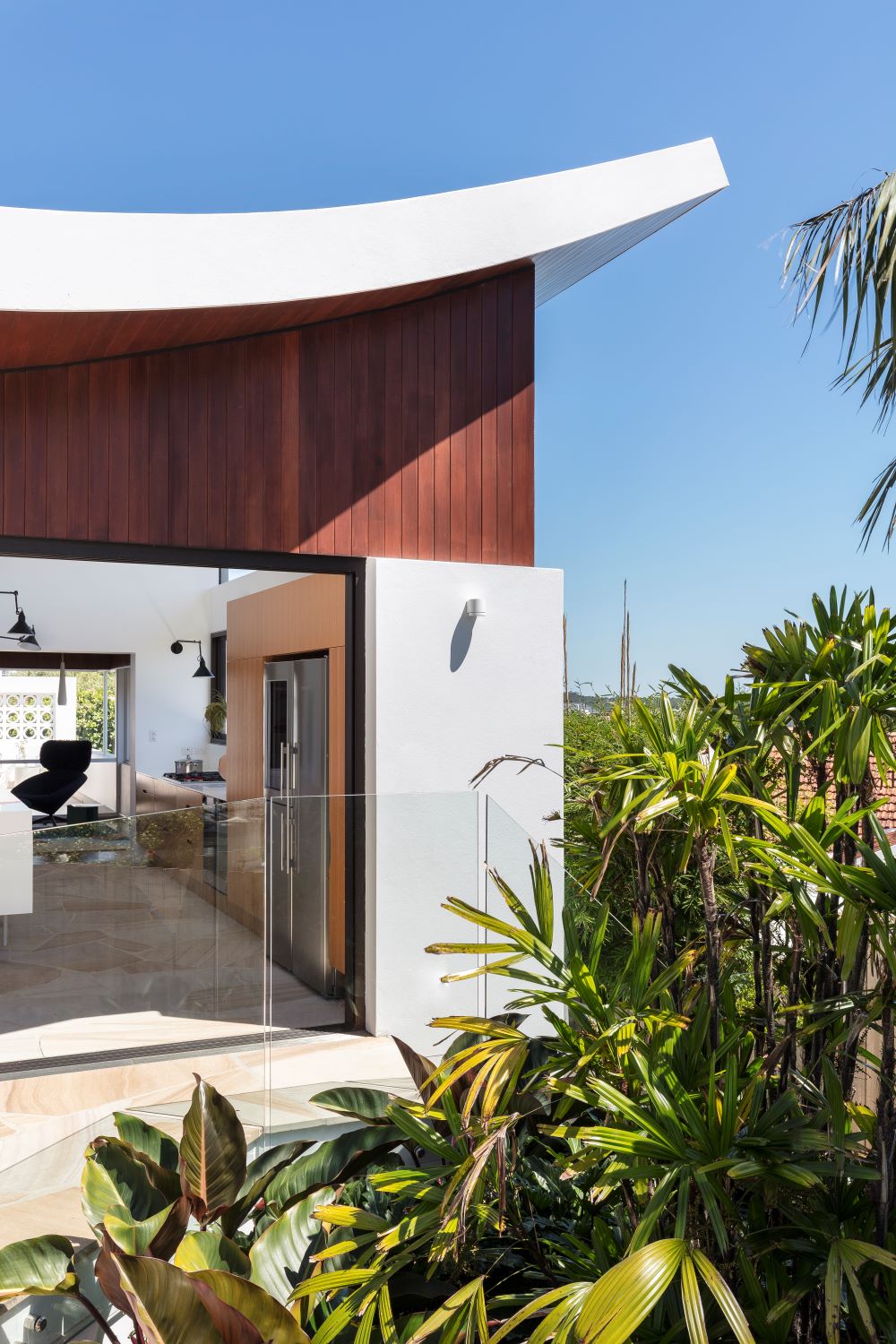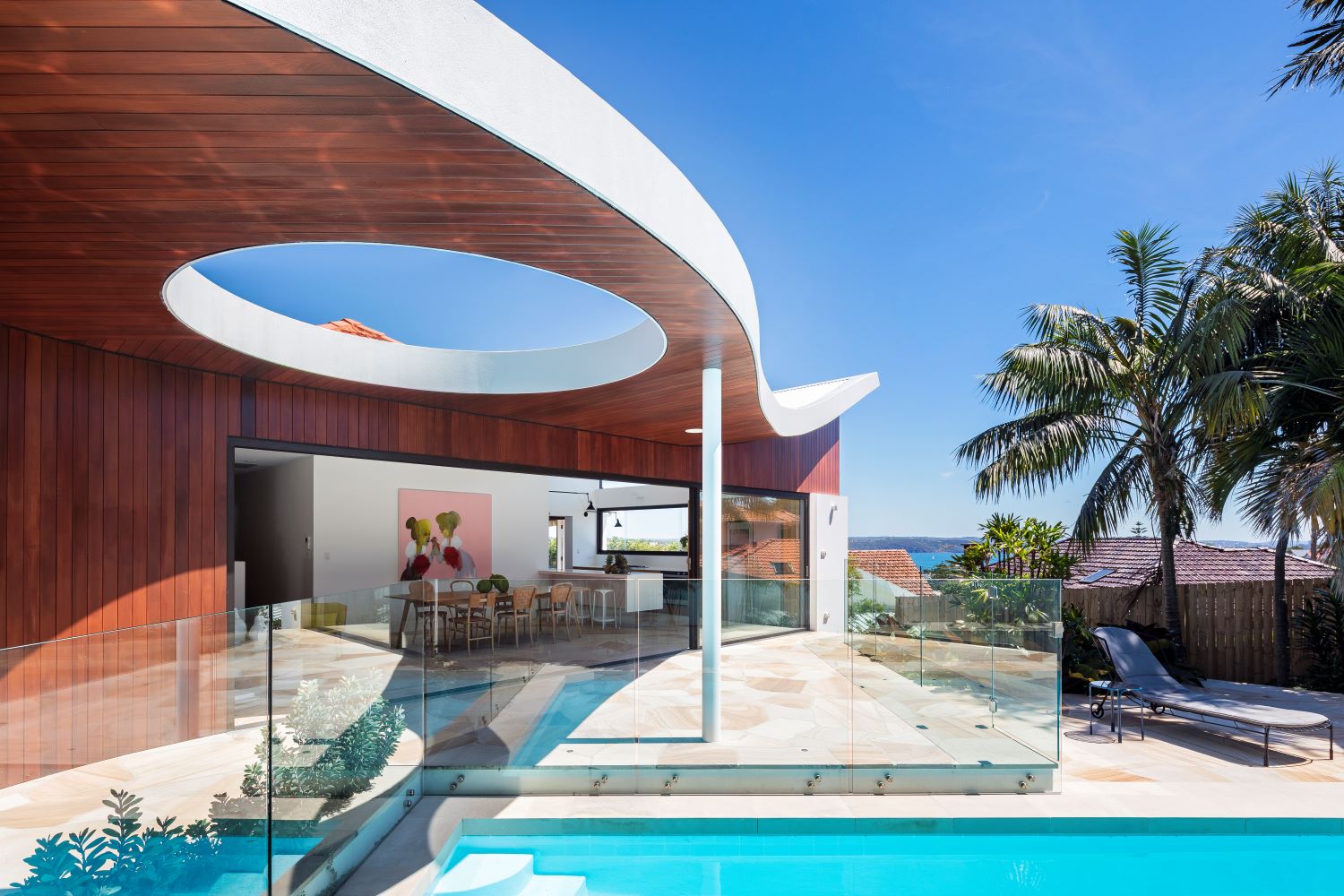 More than a luxury construction company, Jakin have demonstrated their design focus as they worked closely with the project architects to achieve the sculptural wave of the extended curved roofline. Constructed with roll-formed structural steel, the striking shape follows the skyline, framing the home and reintroducing it to the landscape. The wave-like form mimics the distant glimpses of Sydney's iconic harbour whilst dramatically cantilevering out over the outdoor entertaining spaces to provide cover.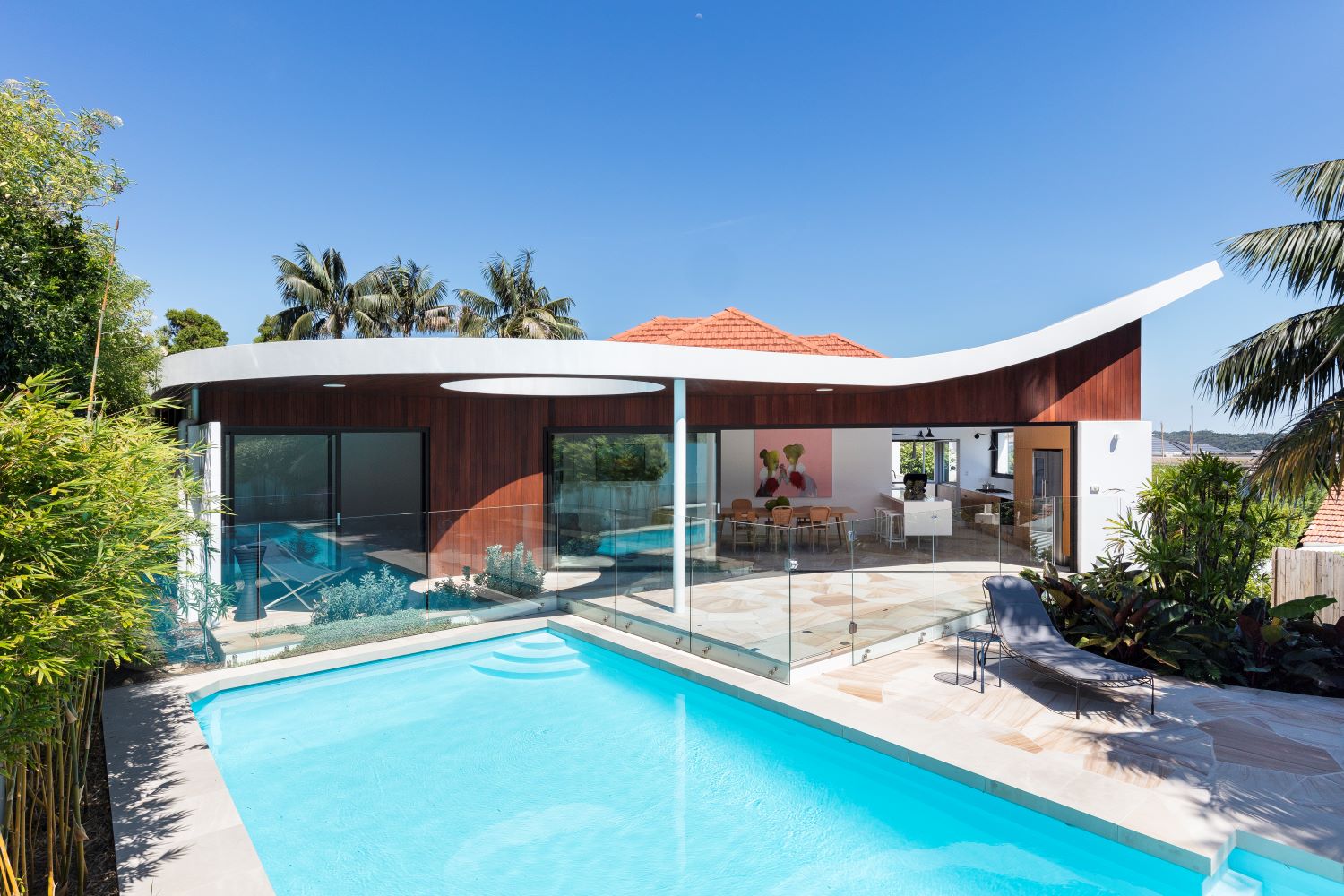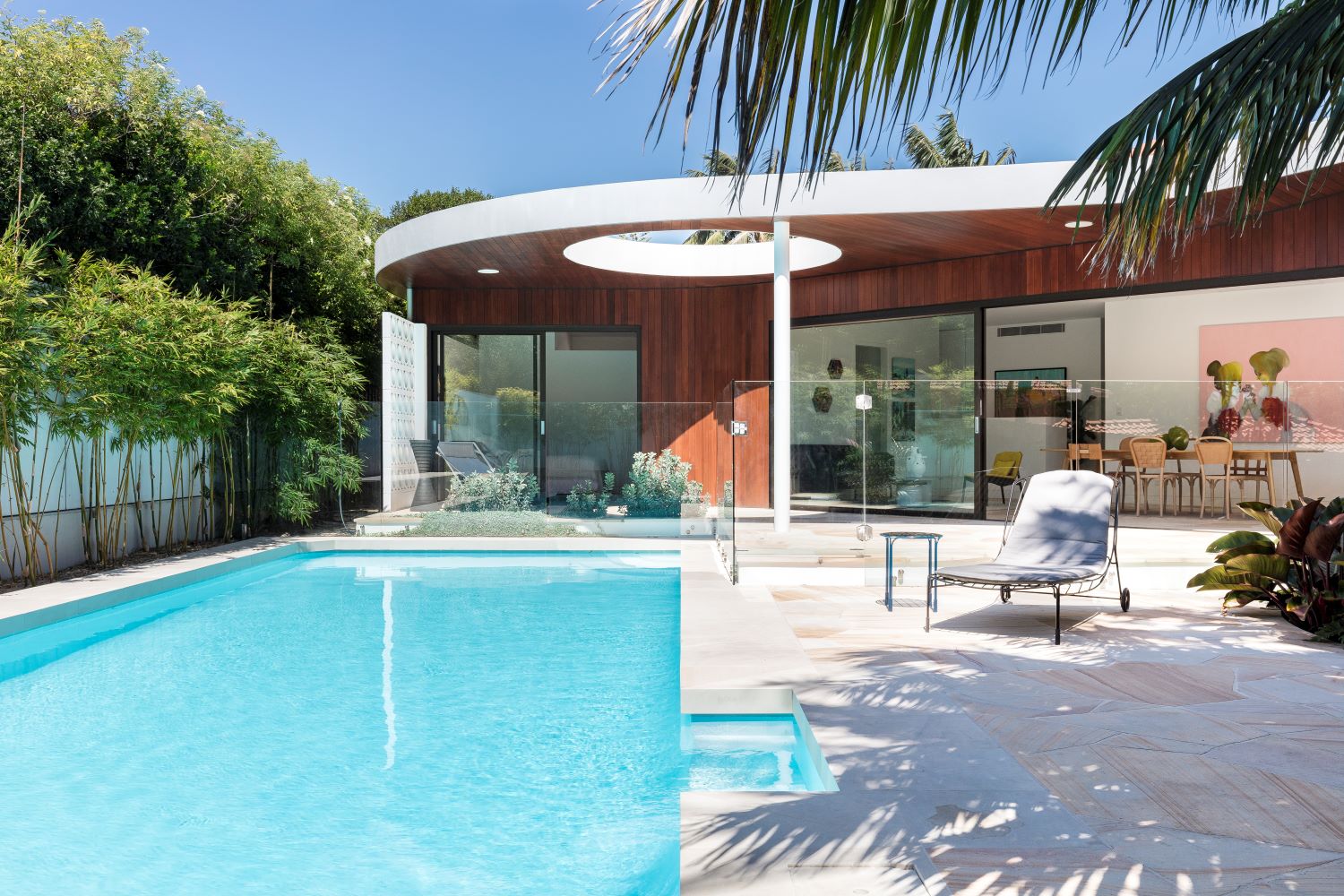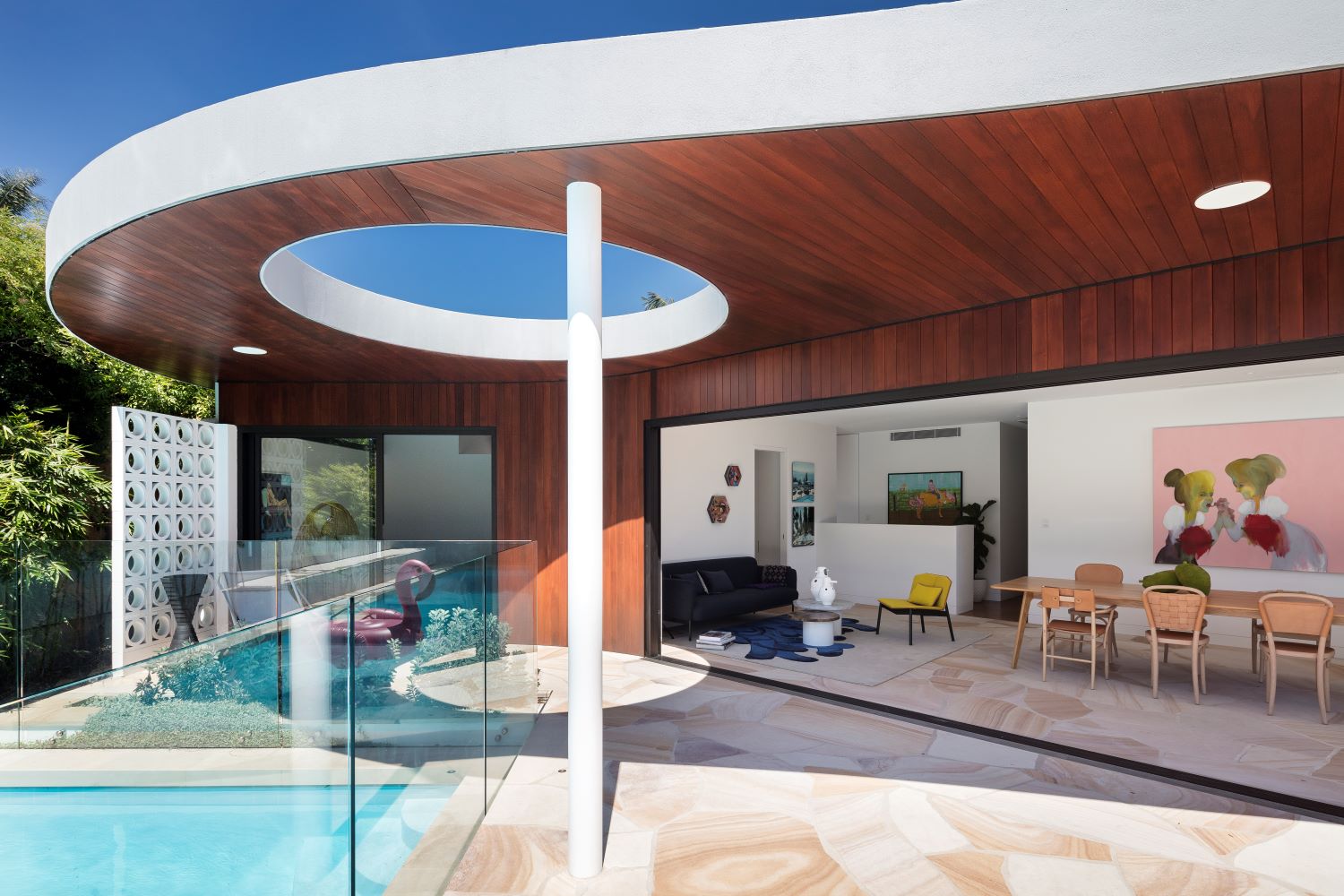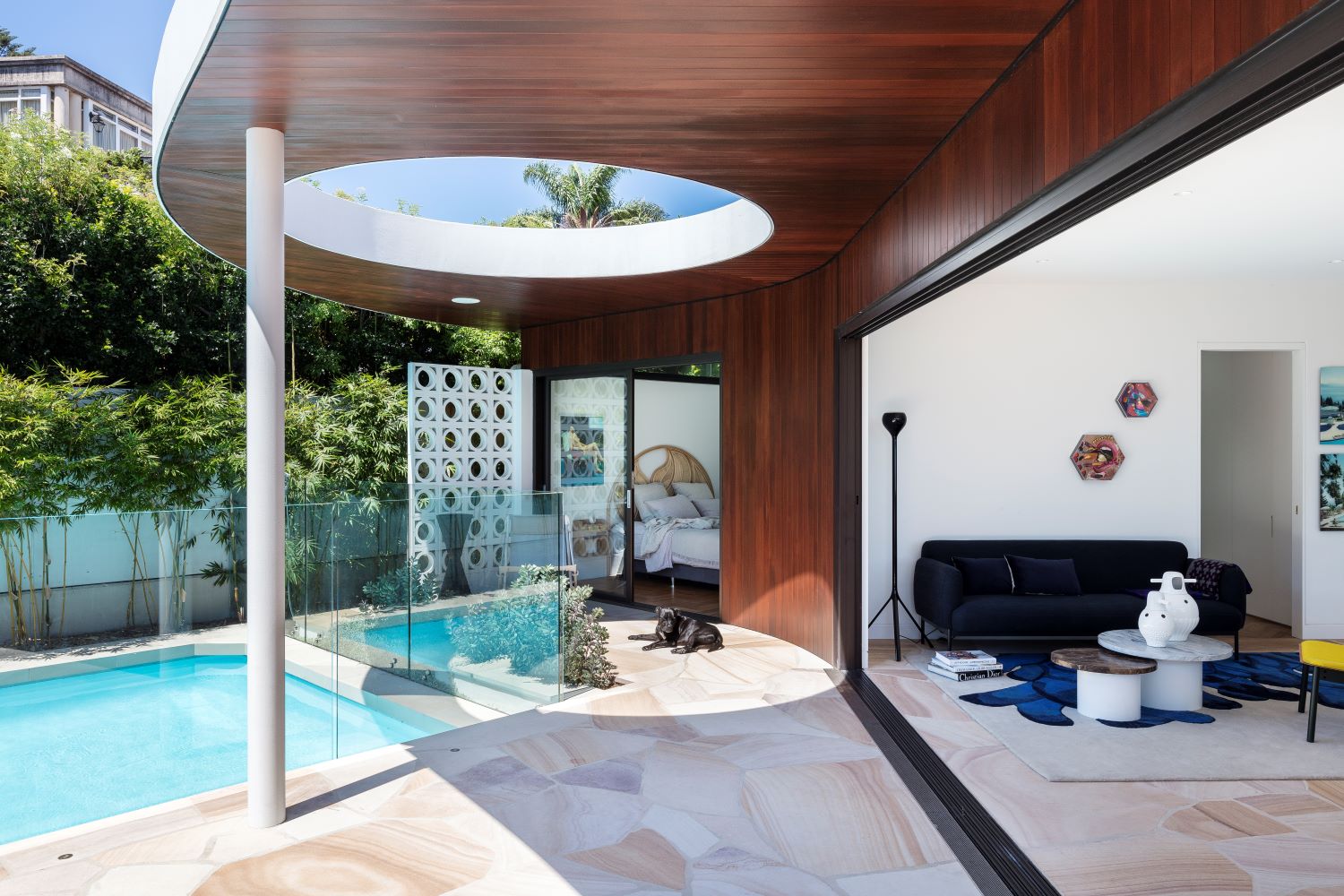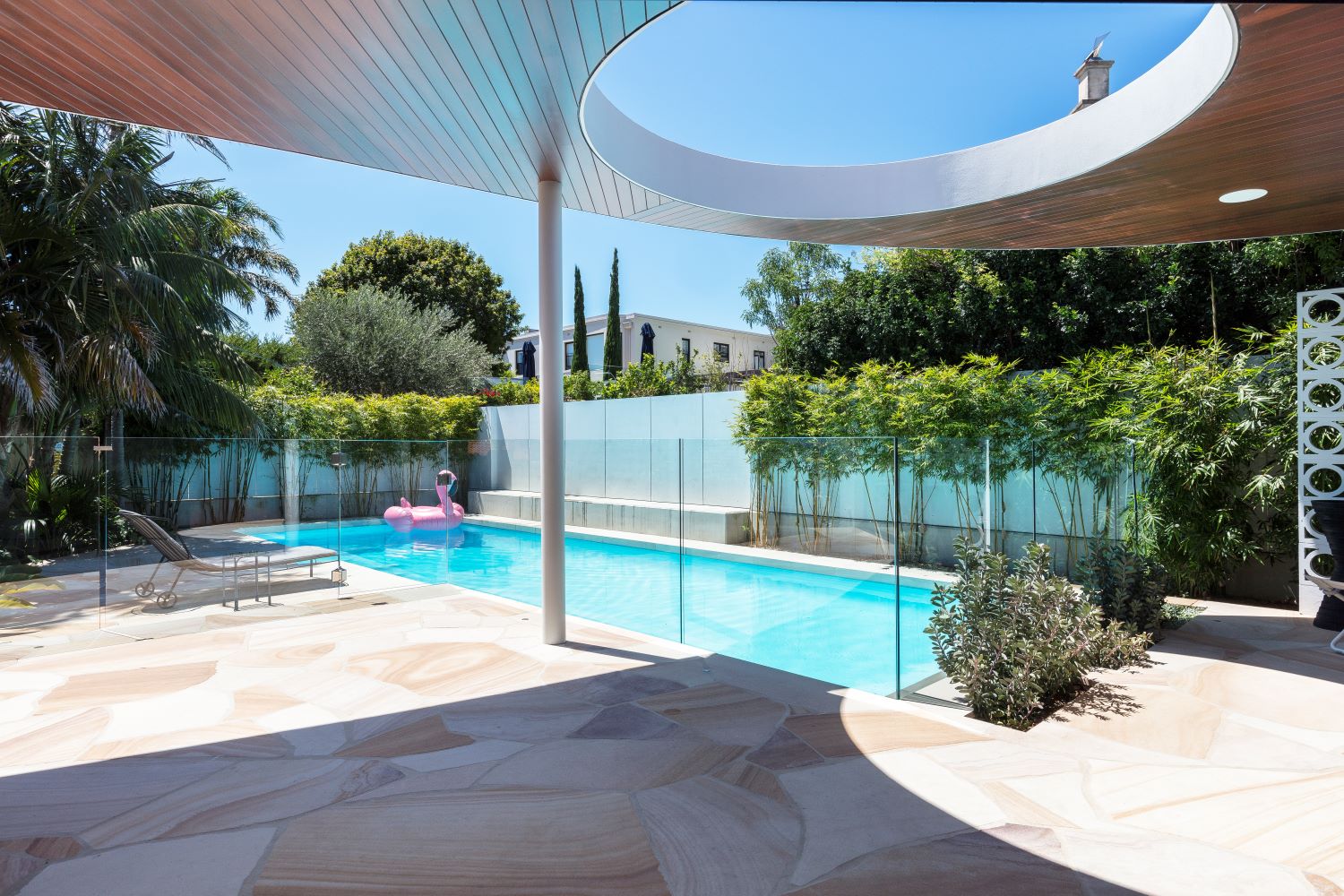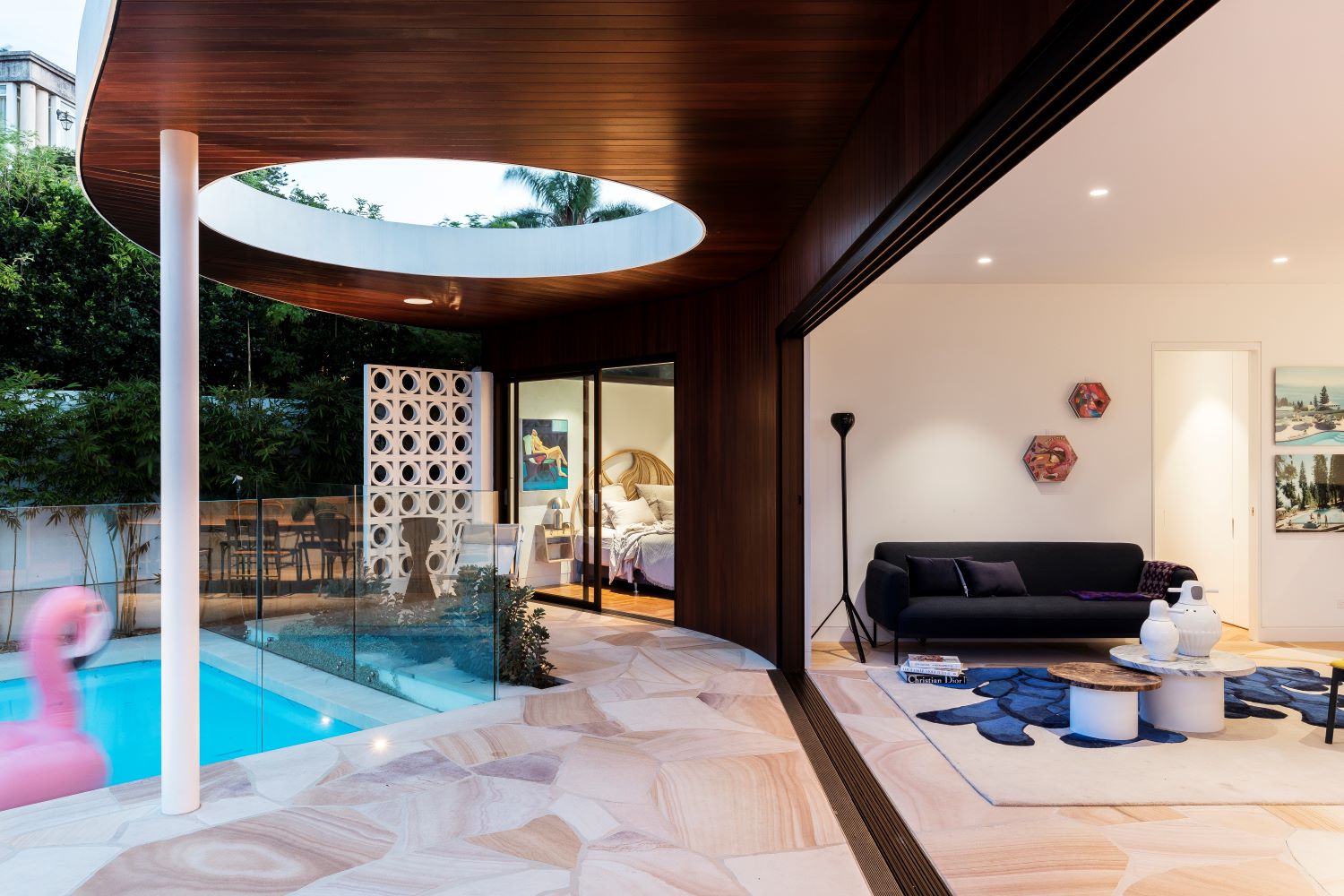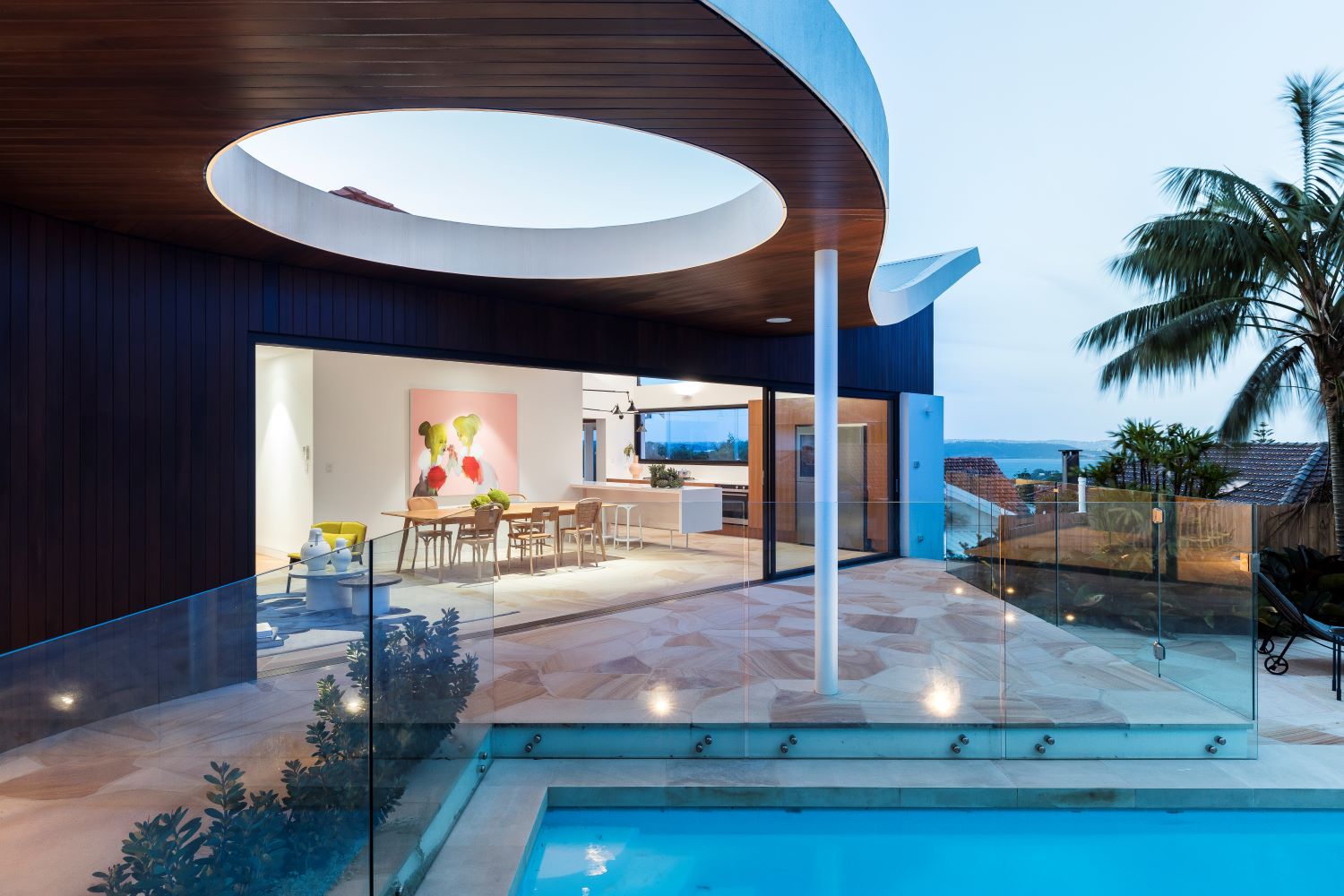 A seamless connection between old and new has been achieved through the continuation of raw materials and a flowing floor plan. Large stacking doors open the home up to the new pool and garden area which continues the stone  'crazy paving'  that features throughout internal areas of the home.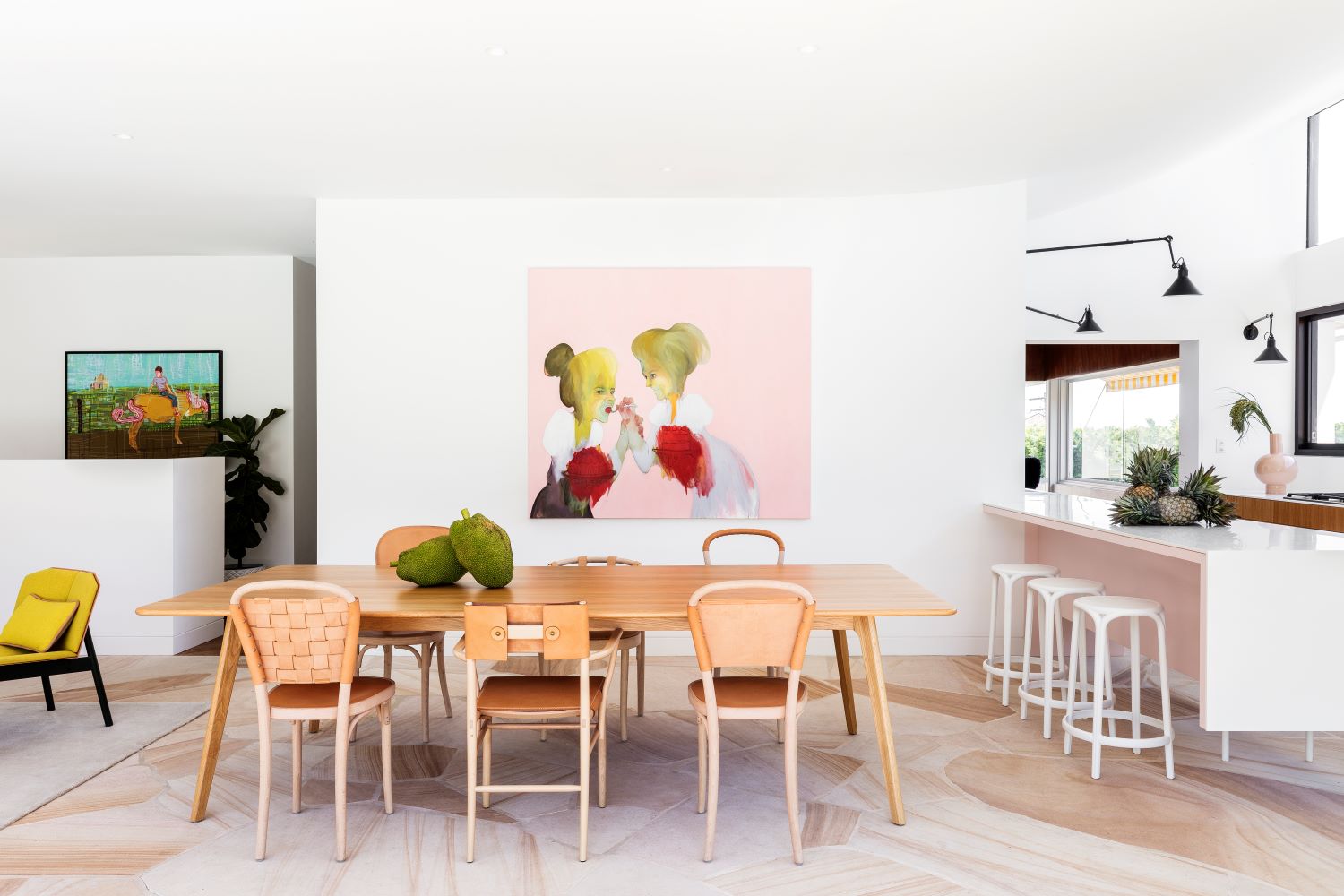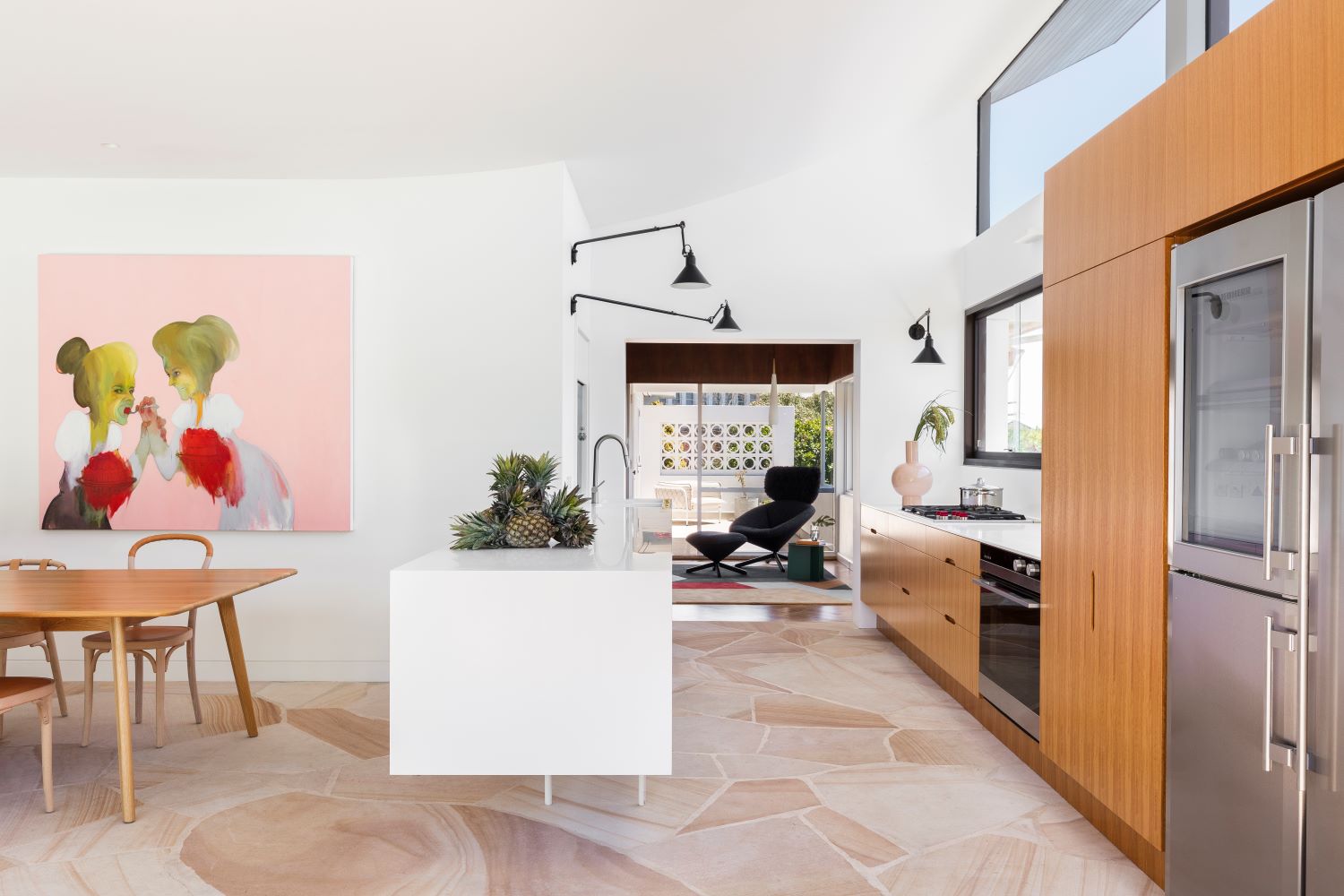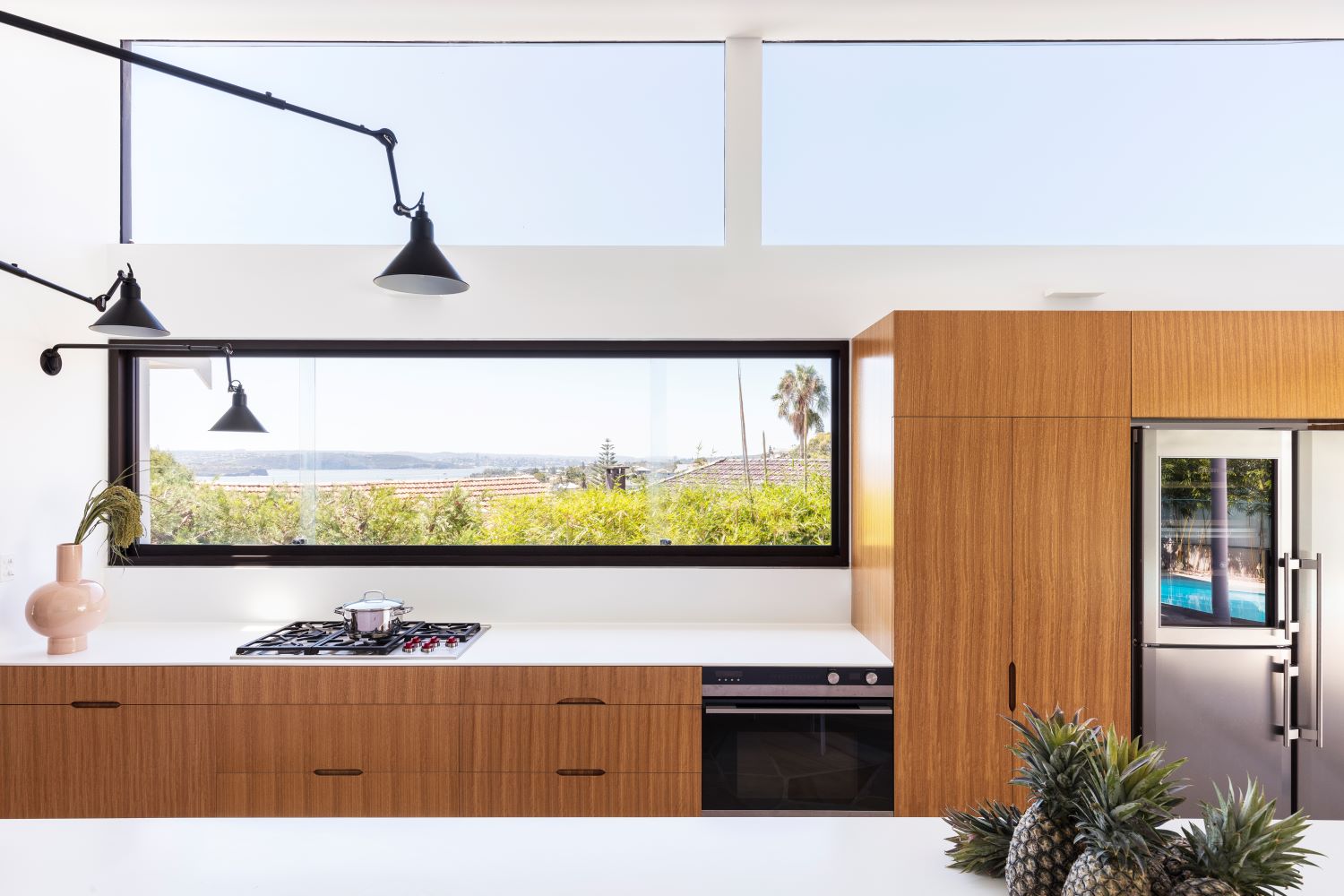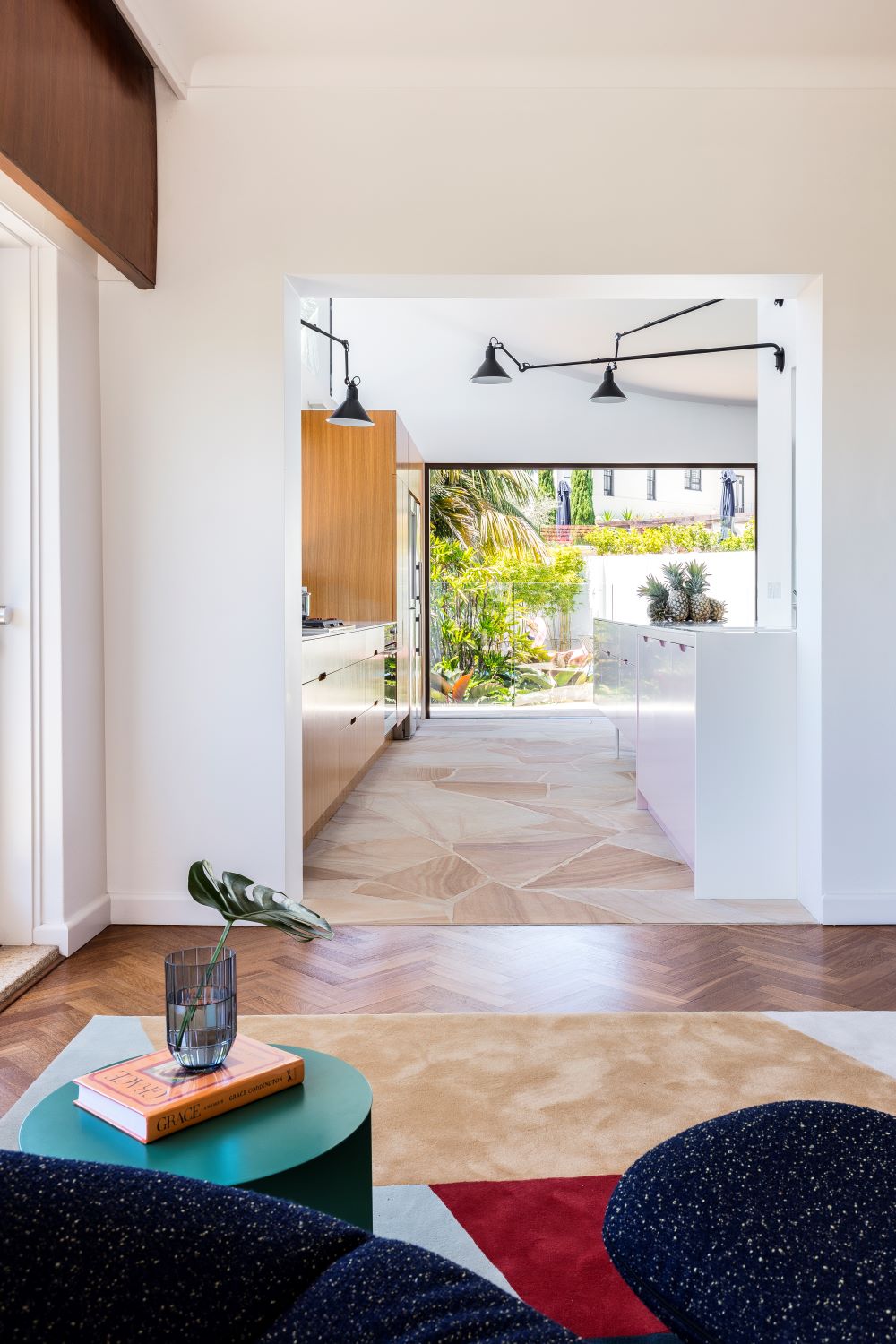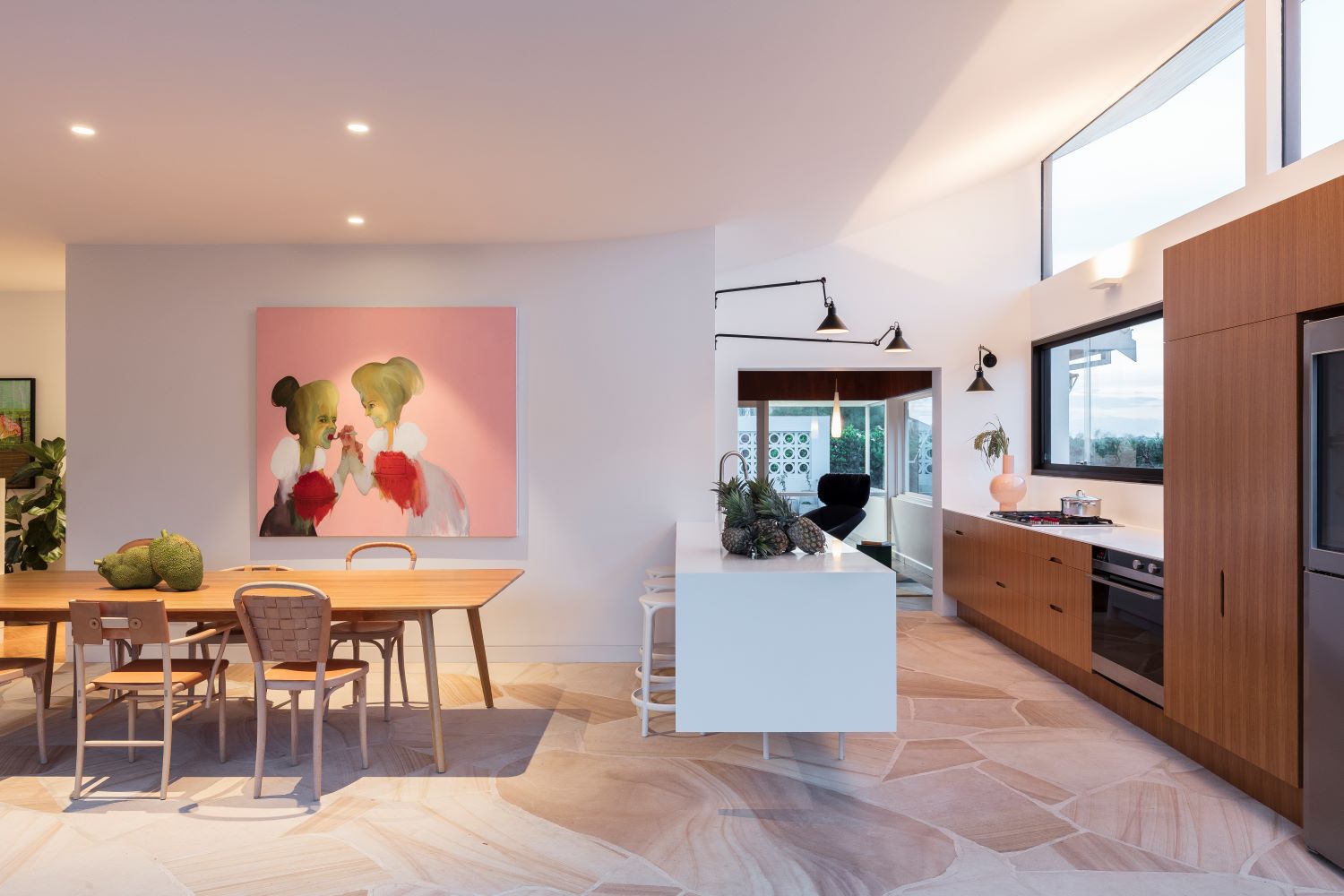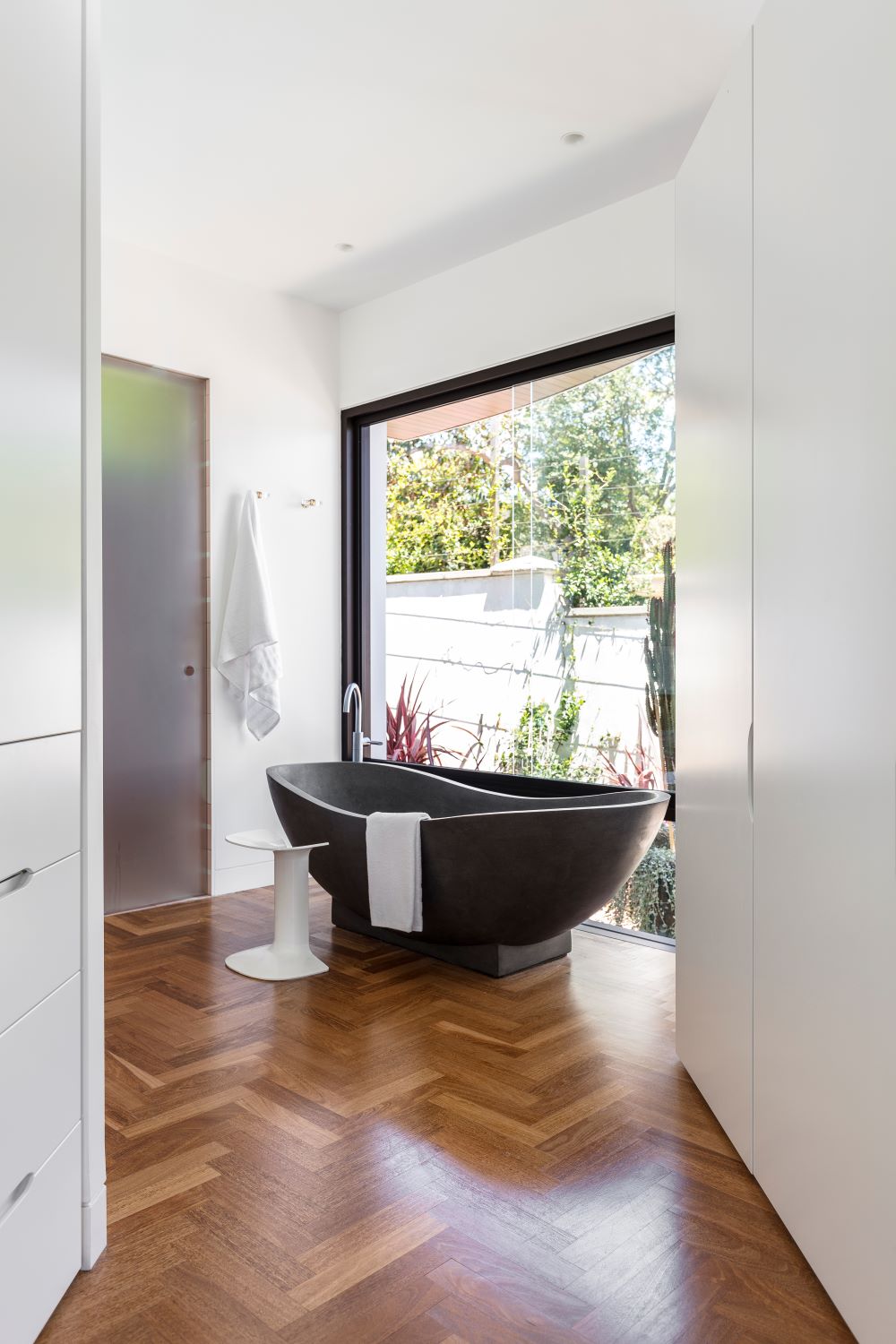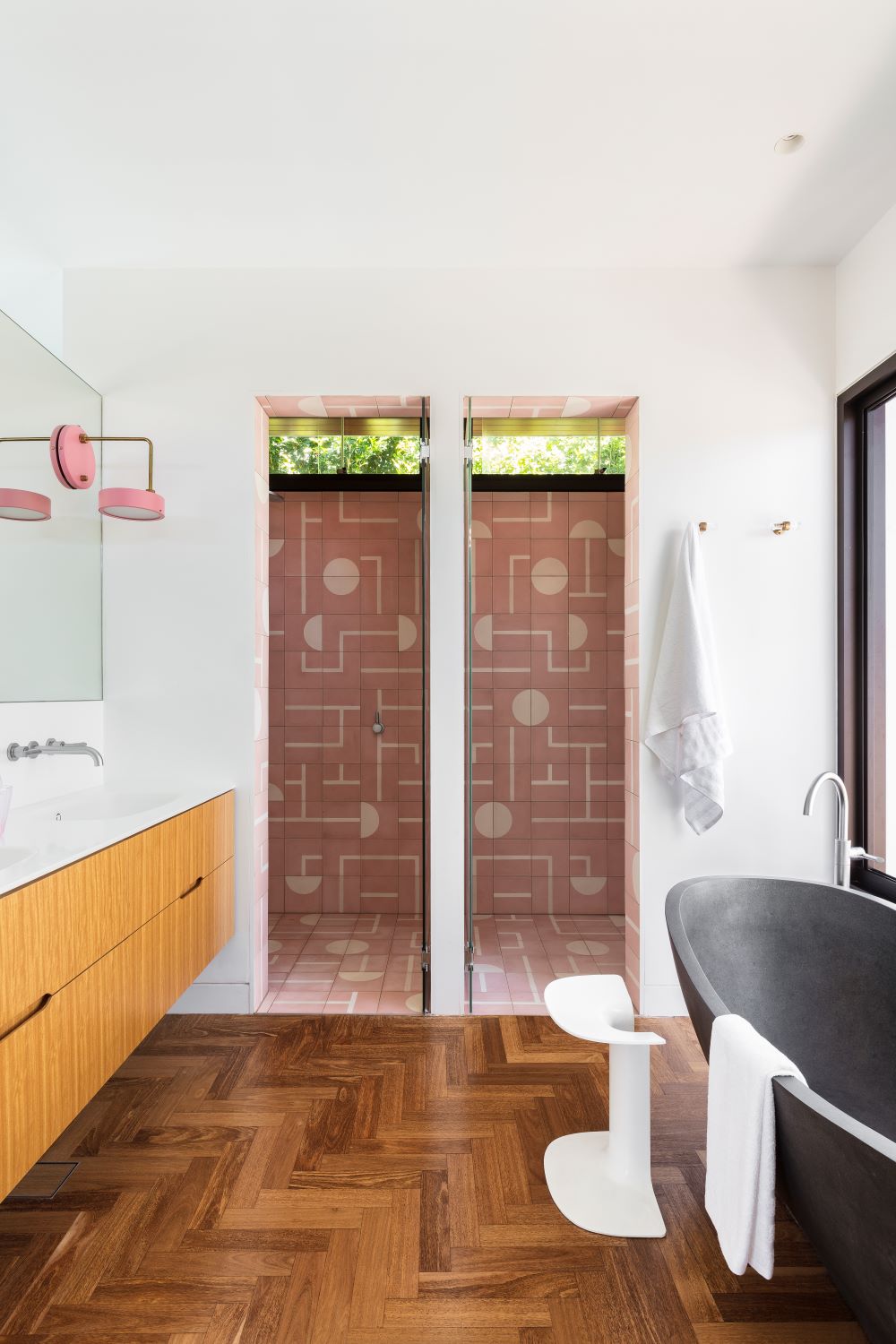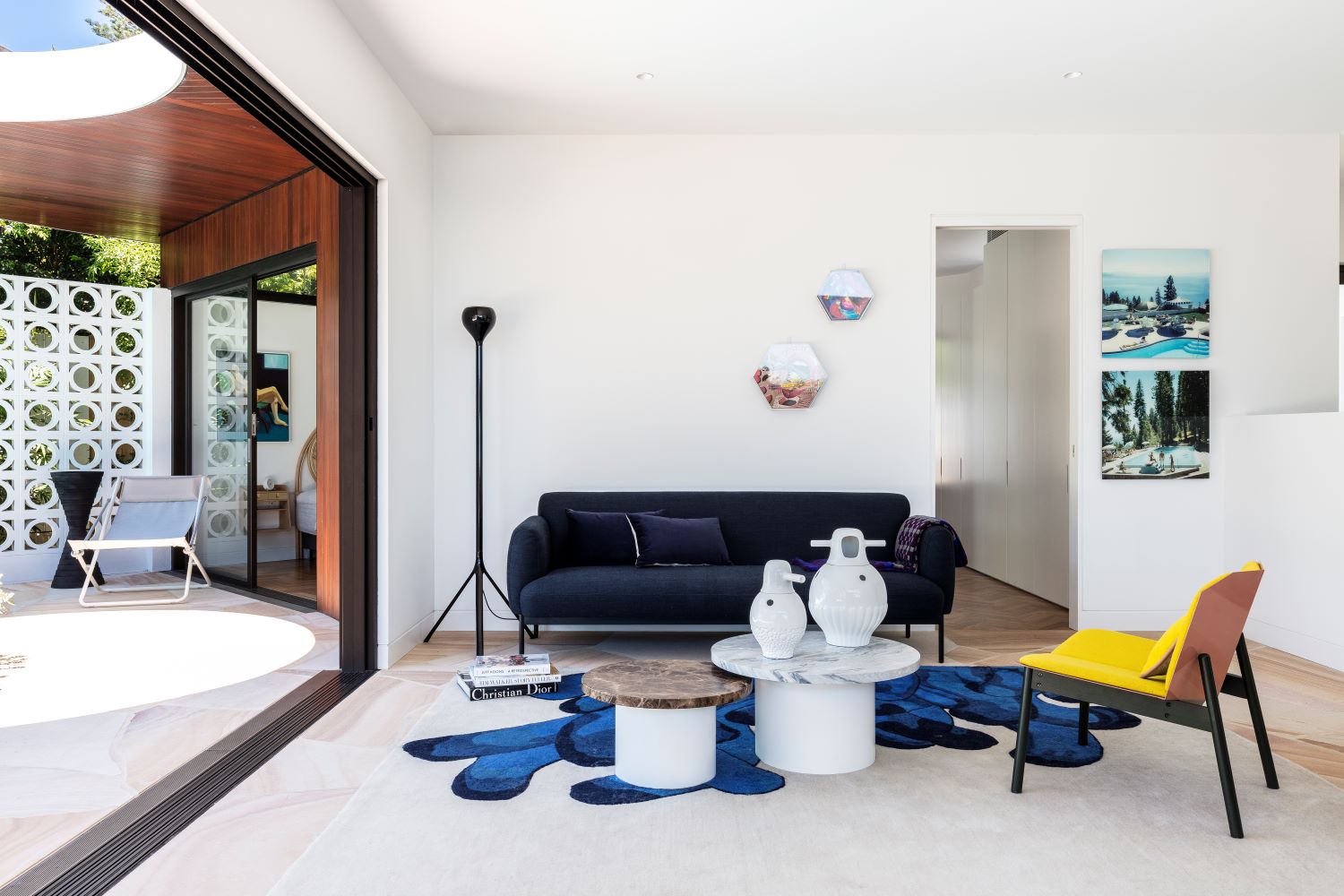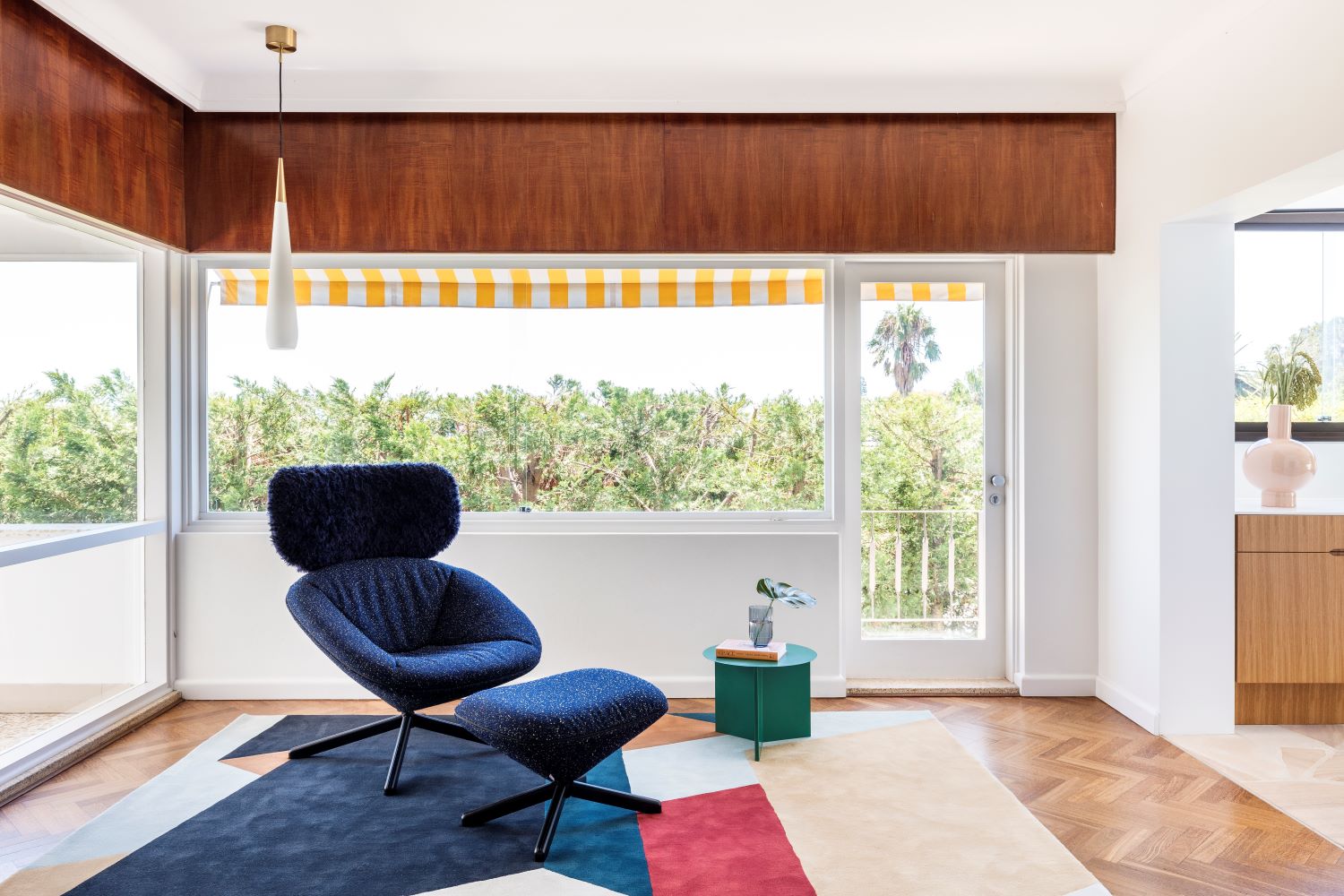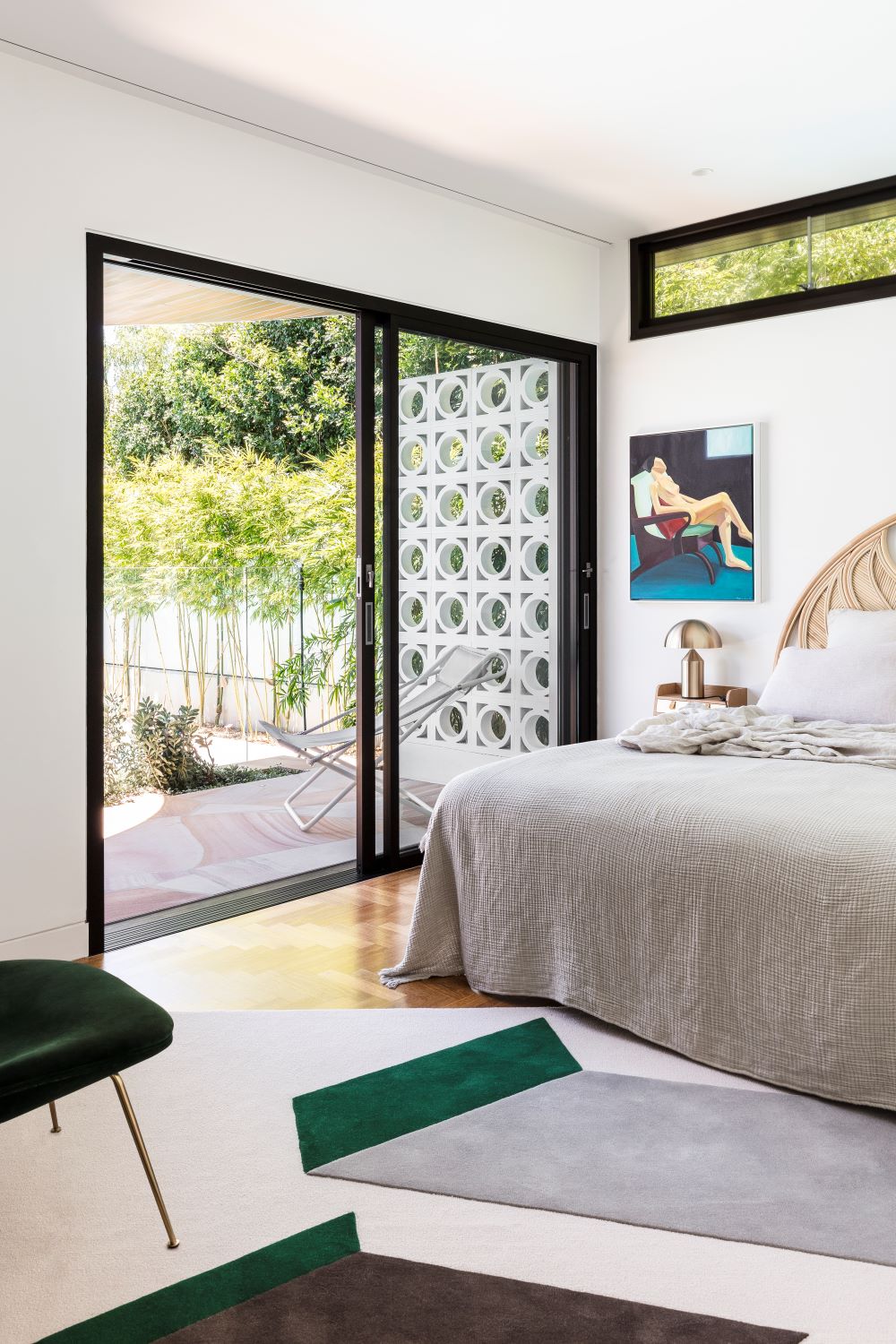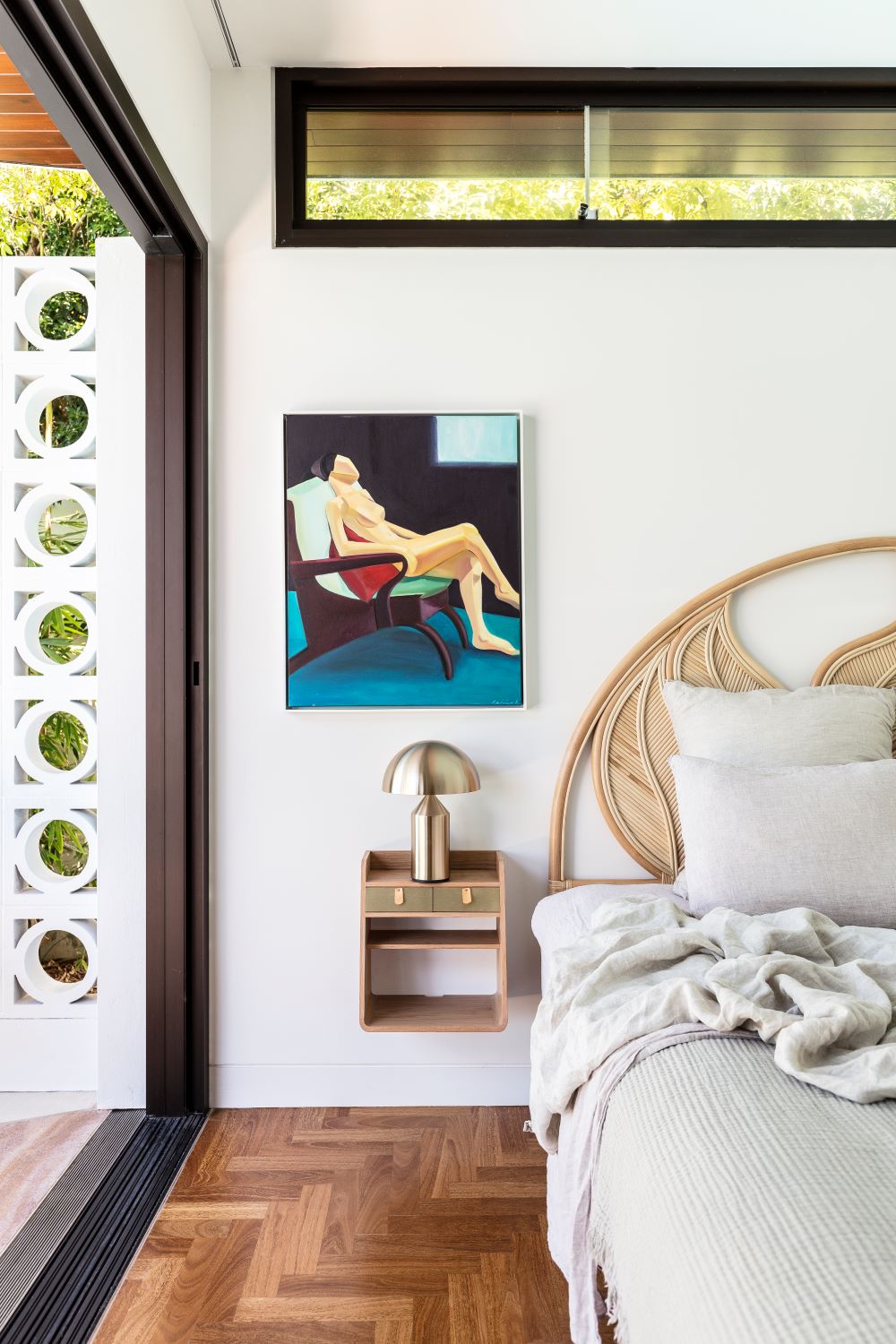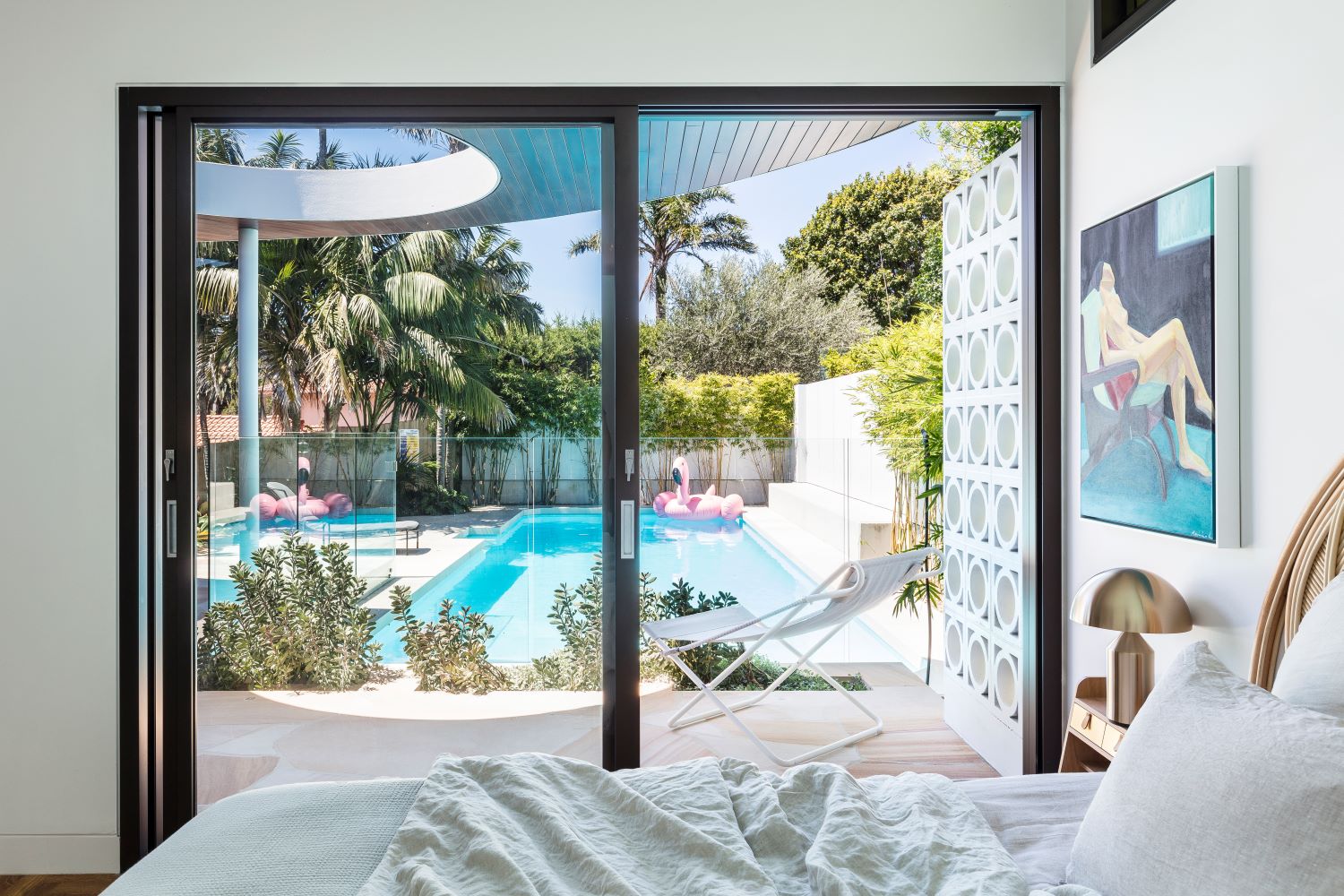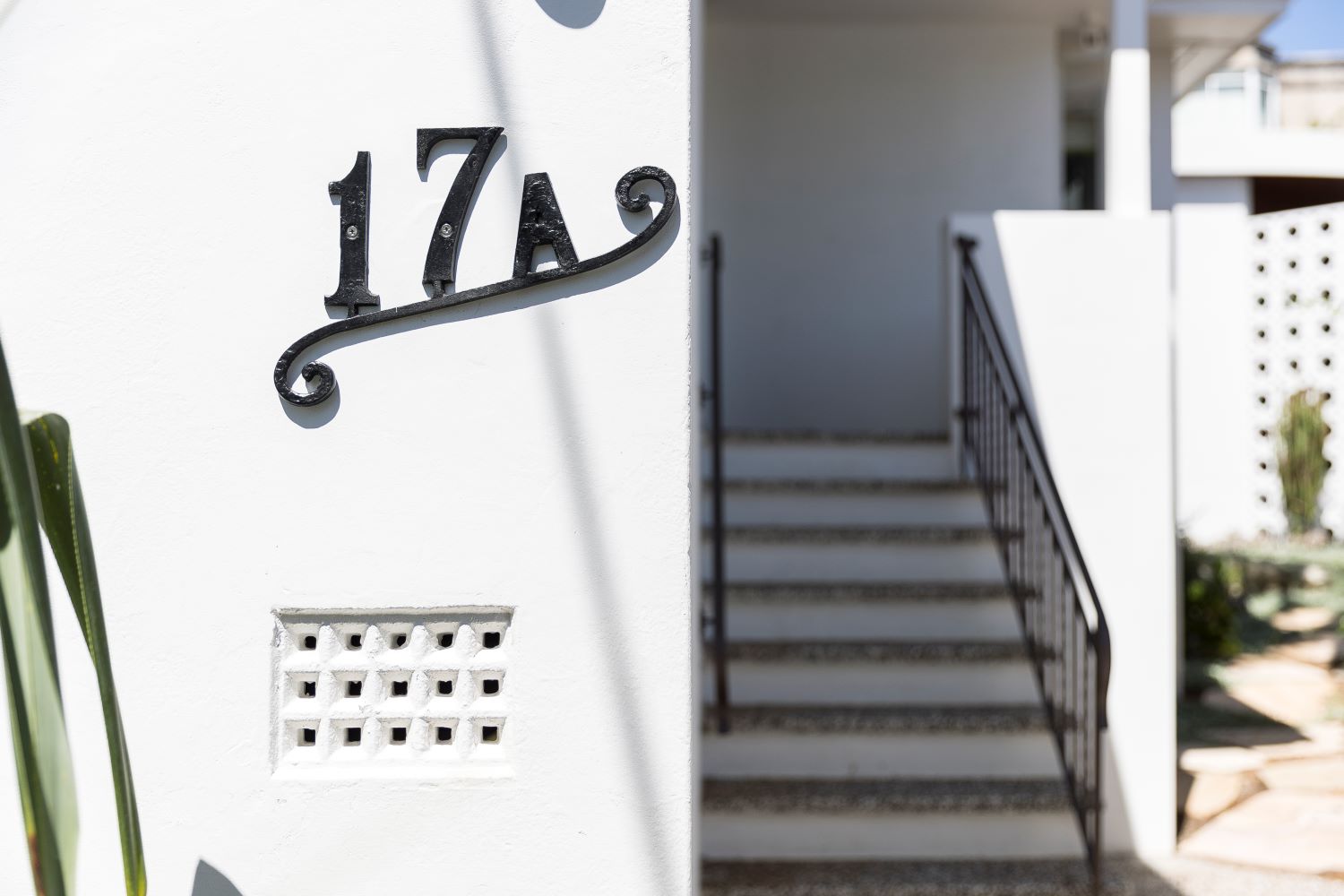 See more project features from Jakin Luxury Living.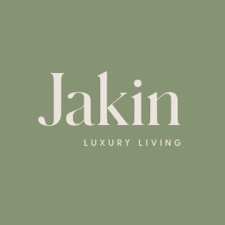 Jakin Luxury Living
Address: PO BOX 582 Round Corner NSW, 2158
Email: info@jakin.com.au
Mobile: 0402 129 536 (James)