Musings from the Creative Frontier by David Bromley
We had discussed at some time setting up something for me, David Bromley…and us, David, Yuge and family as a legacy – in what shape or form and when was a mystery, until…
An agent friend had been annoying me for a while to show us something interesting. Our map was somewhere in the goldfields / central highlands of Victoria, Kim McQueen our agent buddy said, "Well …. I have been discussing with the owners of the old Castlemaine Gaol that they may want to sell and are looking at purchasers who can take the baton on what they had started some 5 years ago."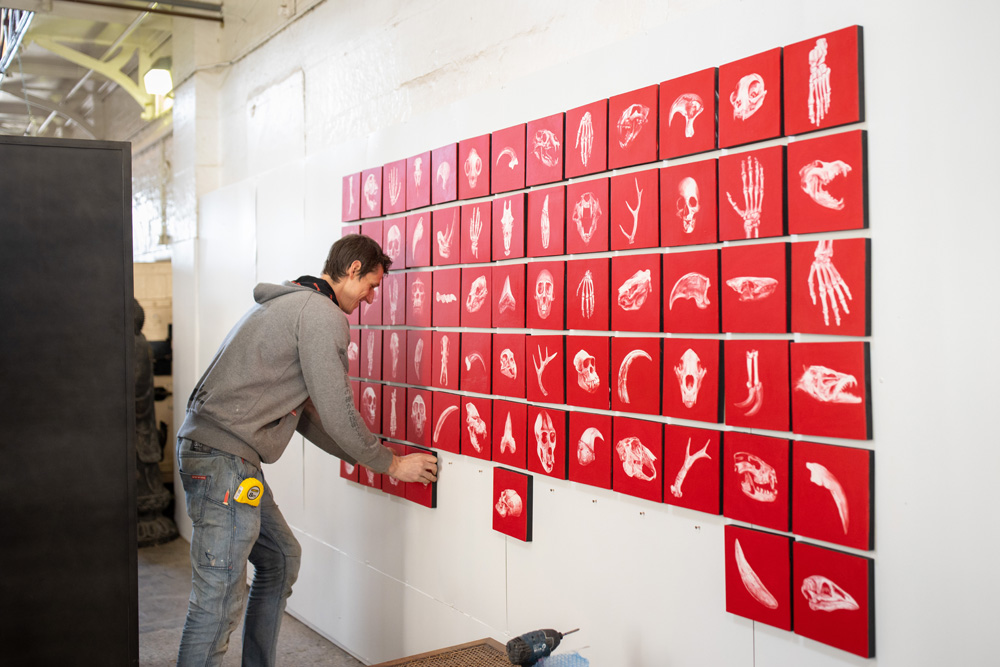 They sought someone with creativity and a vision to create something from this remarkable building, abounding in history (much of it harsh … very harsh. A noose, an underground solitary that is steeped in suffering, the courtyard with a few stunning old trees where they buried the executed standing up facing the wall so even in the afterlife no redemption was intended. The building sits on the hill, portraying to those in the town below that if you are not law-abiding you will end up in here.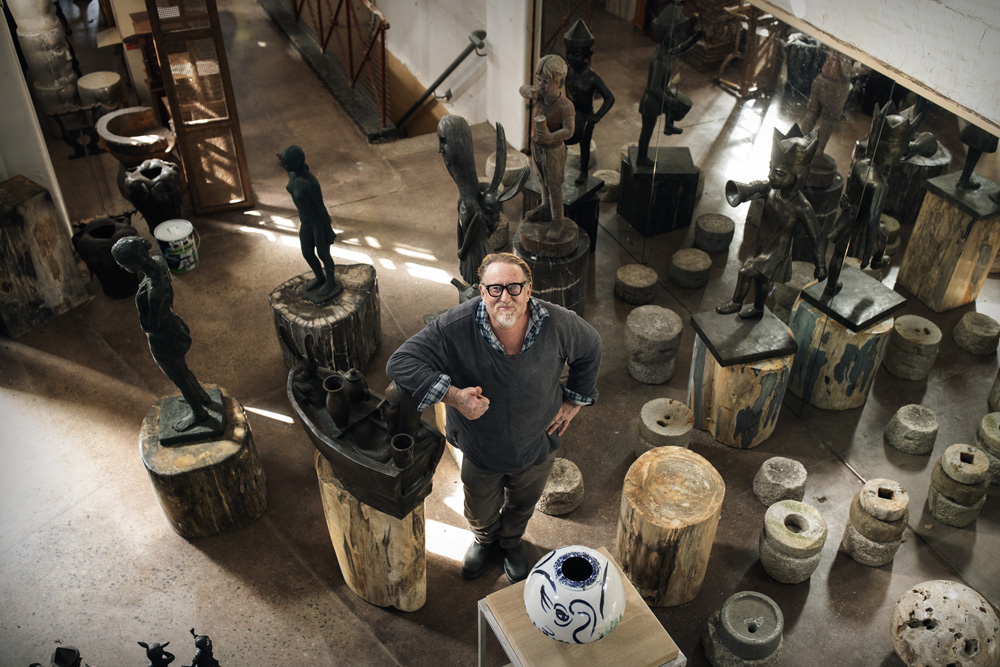 What did we see? Well Yuge and I certainly felt that (with some half closed eyes)and a heap of commitment and dreaming into reality that the outside of the building in this sun washed in summer (bitingly cold in winter) town off Castlemaine, was very iconic and very charming.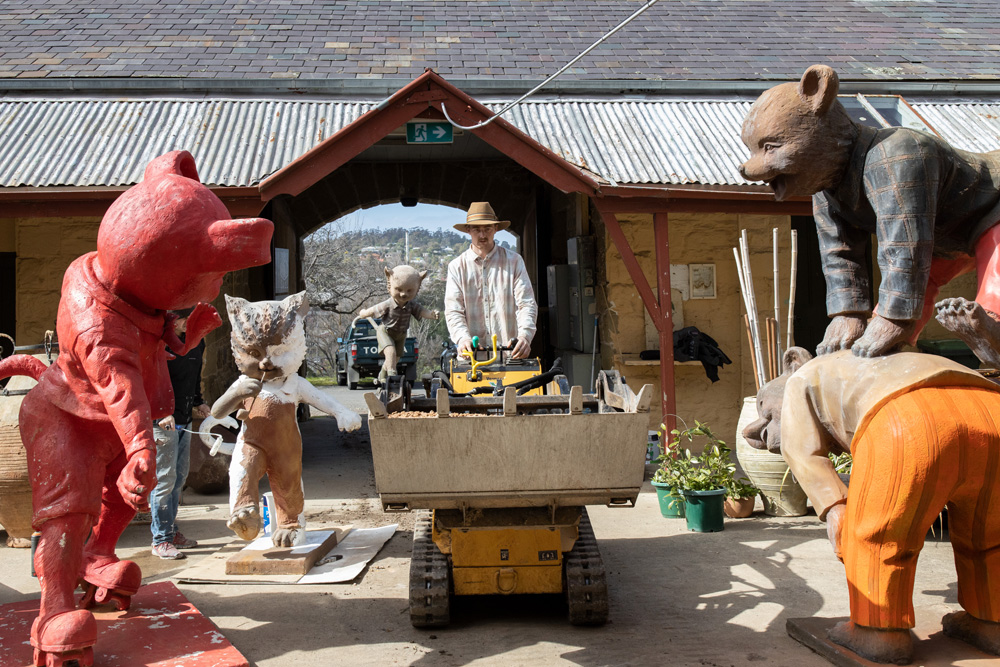 The inside well, like much of it, I decided to overlook the harshness and at times slightly paralysing darkness and put on the rose coloured glasses that I usually have on most days and see most things through. Through these rose coloured glasses I could almost see an old southern France mansion with vineyards and romantic gardens of course covered ineccentric, somewhat midsummer nights dream like sculptures.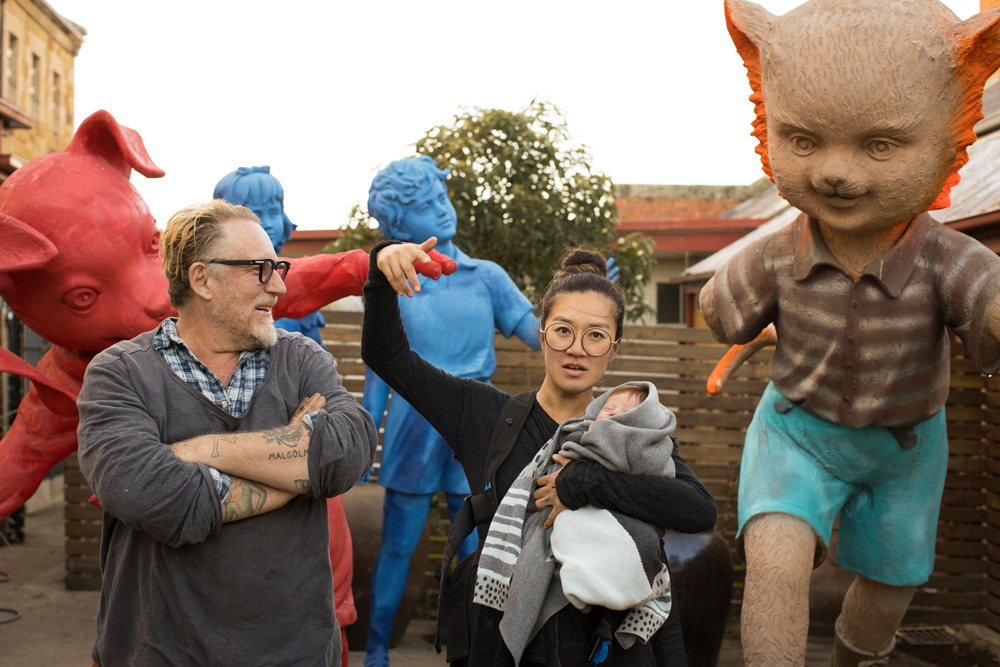 Many many moons ago with a ridiculously small budget I bought an old boarding house in Semaphore, South Australia … some 15 bedrooms, old wooden boards, pressed metal a few streets from the beach called The Sunflower Lodge. Urine stained mattresses and the floors underneath the same, needles hidden in walls etc etc. The only bidders there were me and some of the past tenants who without a cent to their name joined in 'the fun' and bidded as well. I purchased it and with those rose coloured glasses I turned it from The Sunflower Lodge
into … well … The Sunflower Lodge!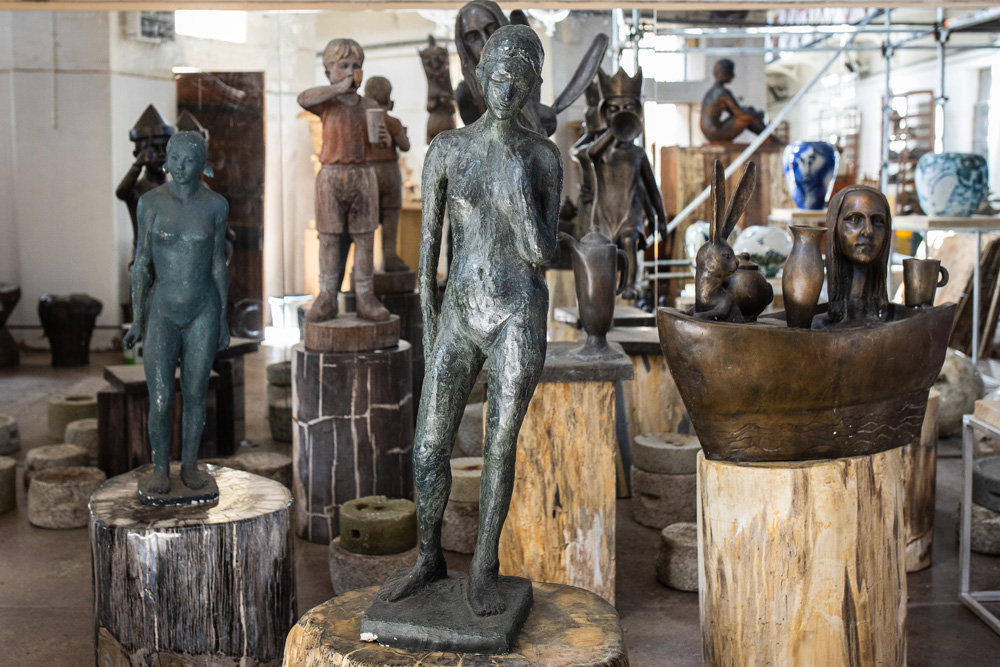 A dear friend, Bill Sparr who was a developer, hotelier and restauranteur in South Australia popped over to visit and felt so bad for the absolute sh*# hole I had purchased he went to his mamas house and made me pizzas and brought them over for some nurturing of my soul. Some months later he popped back and nearly fell on the floor as to the transformation and quickly commissioned me to help on one of his hotels out of admiration for my abilities. That's not me bragging by the way … it's just what happened and I am delighted to retell the story and the warmth that was extended to me by one of the South Australians that helped shape the city. He passed some years ago now and I think of him often.
So… rose coloured glasses… Yuge looks at me, the owner, the agent Kim and starts to forsee me every day looking at her pleadingly, can we buy the gaol? Can we buy the gaol? Can we buy the gaol? She said, OK let's make a mad eccentric museum and put lots of interesting things in it, give it some love and gardens and came up with a vision to see through my rose coloured glasses with me. Within the week we had made an agreement and the beast is ours.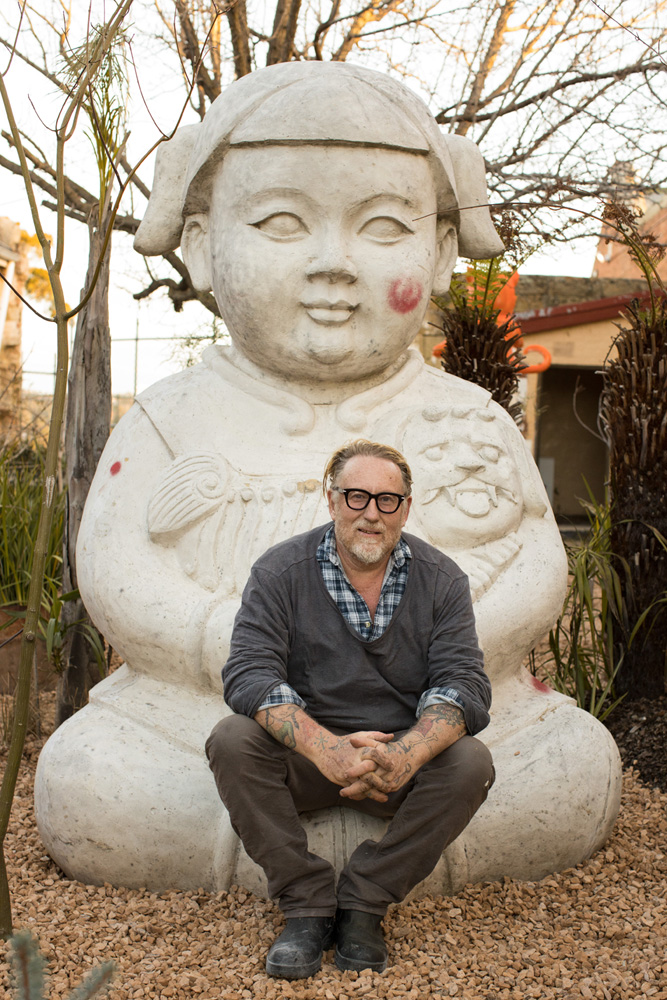 Yuge, by the way, is frickin amazing … fearless… and once she commits to something, be it for me or herself she is the most divine collaborator. Sure, with the birth of a new child or a heap of punishing work to do on the computer she'll sit in the car out the front and not come in much but most of the time she's in there boots and all getting her hands very dirty with everyone else. She is my greatest muse and the gaol well she is up there too!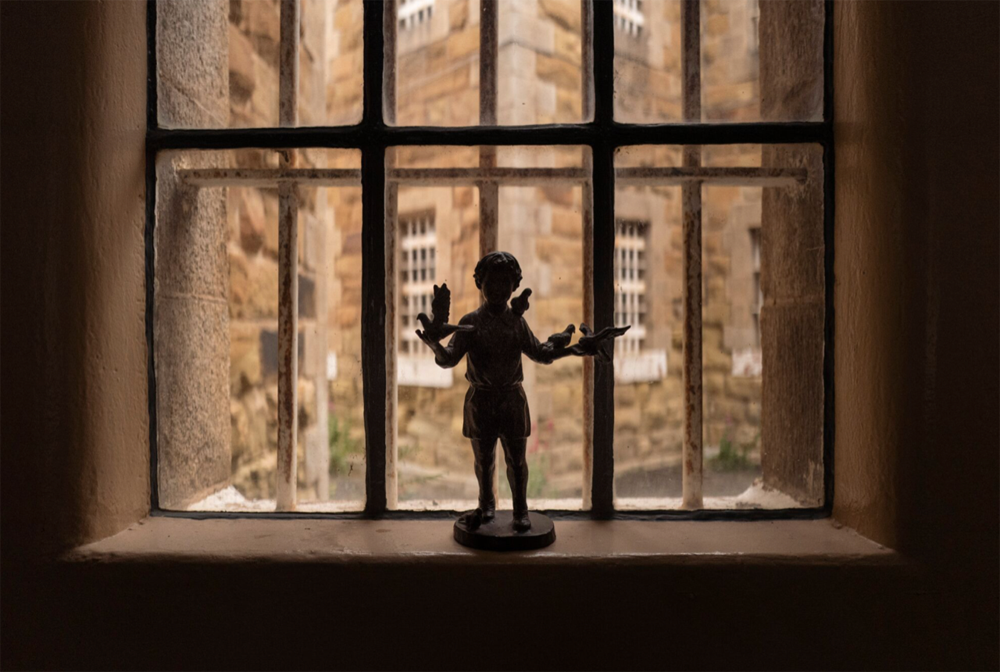 We even have started to love the inside … the solitary area downstairs, despite its amazing vaulted ceilings and scratched in 'engravings' on the floor by someone going through endless dark and at times freezing isolation is hard to come to terms with… but the building has or we intend it to have a new life , a next stage reality.
Sort of Edward Scissorhands, meets Anselm Kieffers silk worm factory , Dr Seuss' gardens, an old country abandoned estate, a sculpture garden, a presentation of collectables and a Midsummer Night's Dream. Maybe it all lives in hell but it's our hell and some days that is a lot of fun and a glorious challenge.
Driven by a love for all things creative, David and Yuge Bromley usually take on projects based on their passion / obsession for art, design, interiors, fashion and generally liking to get their hands dirty with whatever creative scenario they can immerse themselves in!
Find out more at www.bromleyandco.com