Nestled just a few streets away from Perth's pristine coastline, this contemporary custom home designed by Germano Designs hits all the important design notes.
From the street the geometric facade has striking appeal. Right angles of the doors and windows are accentuated by their dark framing against the white rendered walls which further contrasts with a rich dark timber cladding. Whilst the design itself is bold and daring, the overall feel of the home is light due to extensive glazing and double height windows.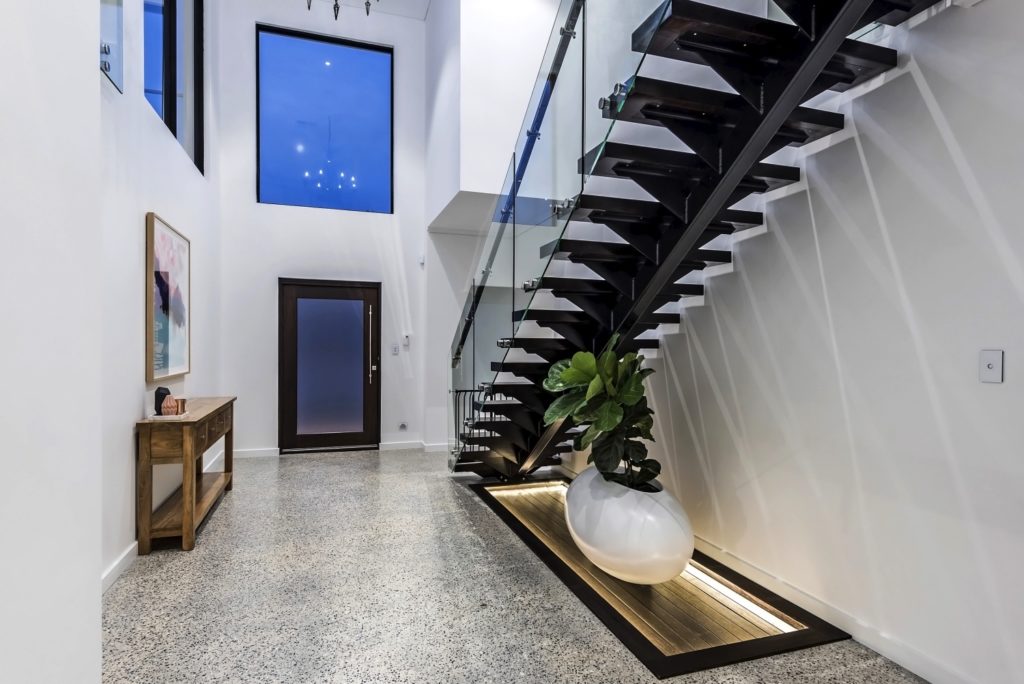 An upper floor void creates a grand entry to the home, welcoming visitors into a light bright and beautiful space with overhead chandelier and a spectacular staircase with stainless steel spine and dark timber treads. The sophisticated design of the staircase reflects the feeling of the exterior of the home, strong and solid whilst being light in appearance, a feeling further enhanced by feature lighting below and the flawless washed aggregated floor.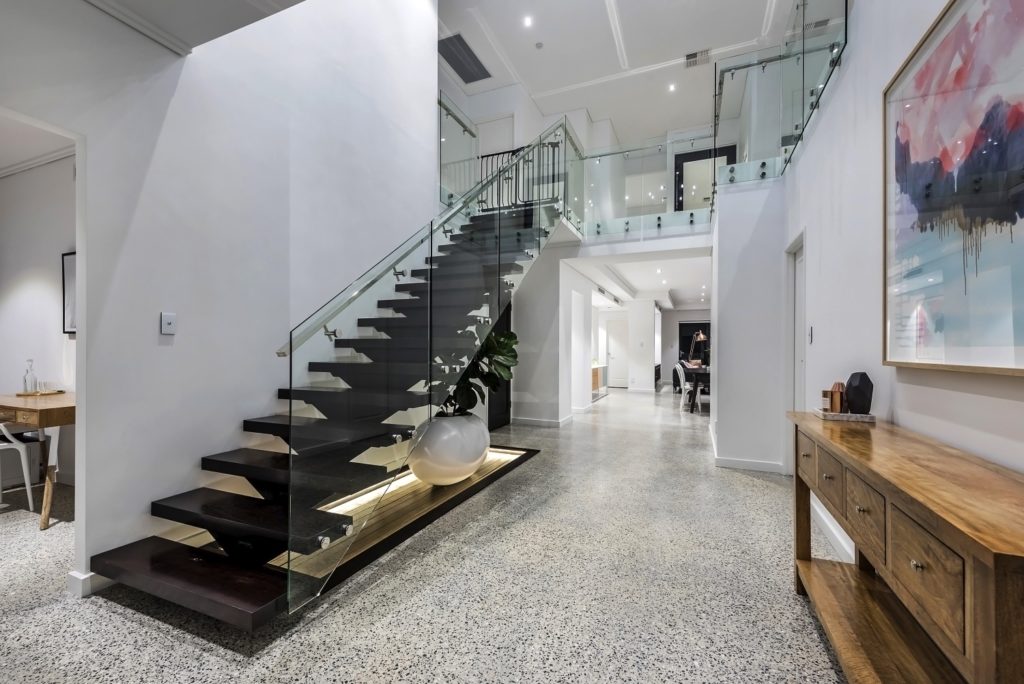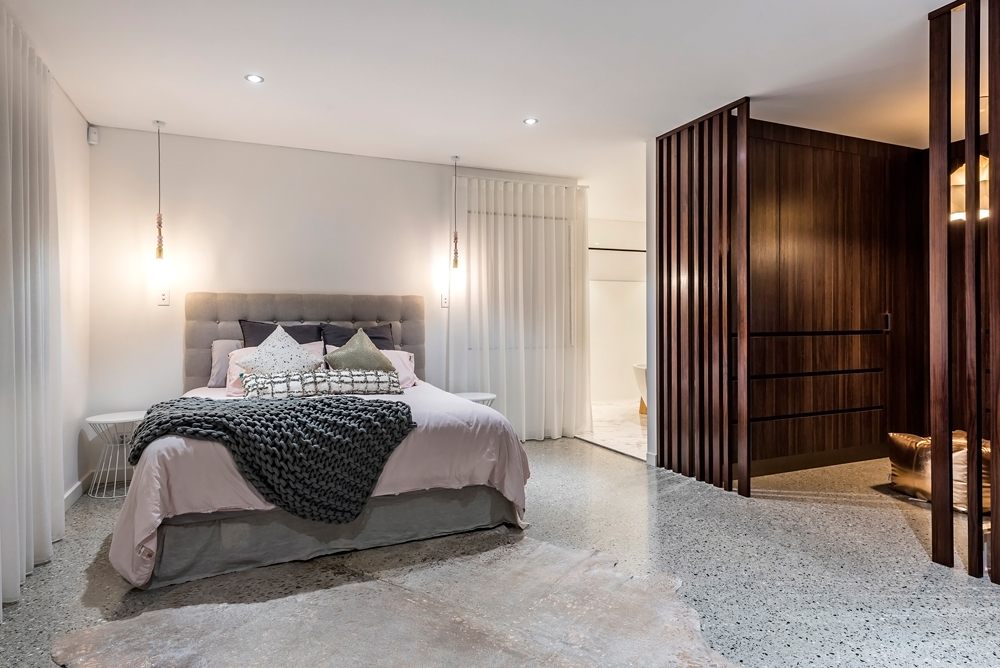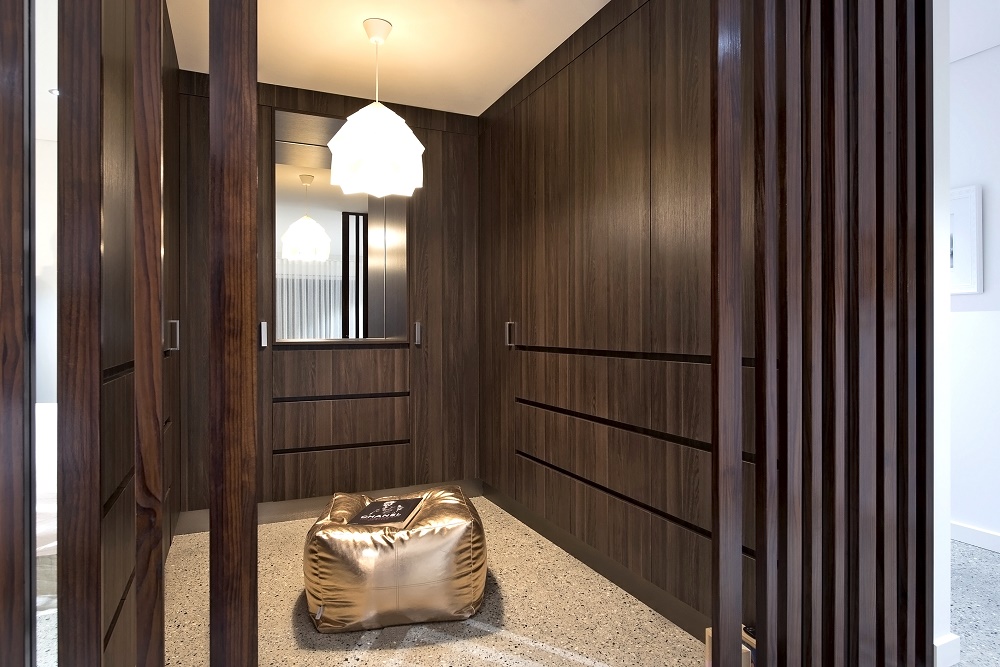 Residing on the upper floor is the ultimate master suite. The stunning walk in robe incorporates an abundance of storage space hidden behind rich dark timber veneer cabinetry that adds an opulence to the space whilst emulating the sleek, contemporary feel of the kitchen below.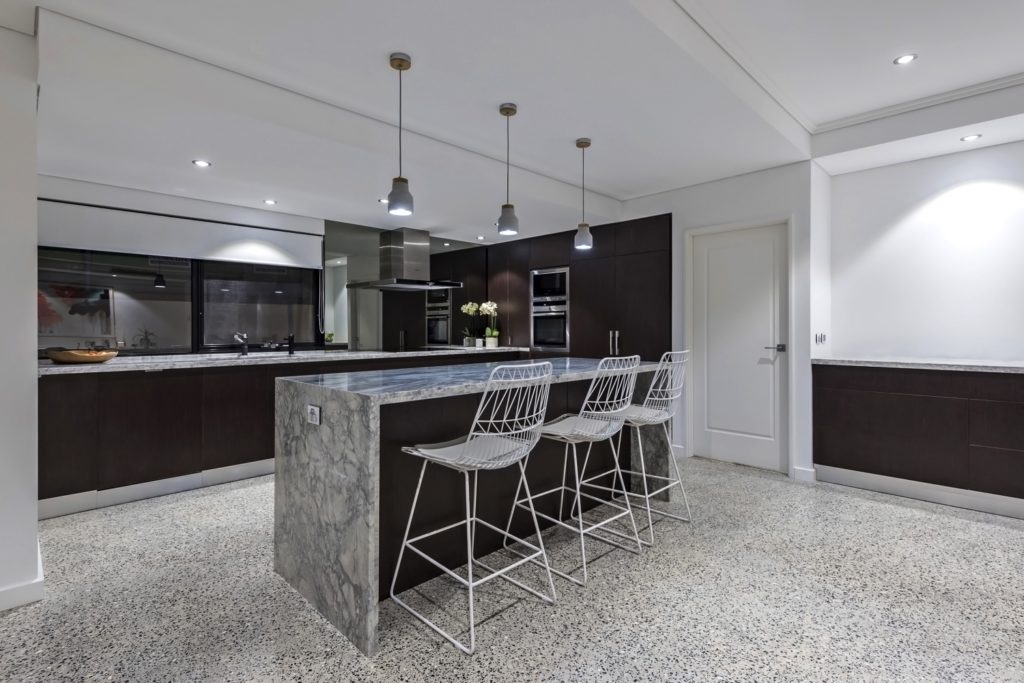 With its white marble tiles and a large free standing bath facing bedroom, the ensuite speaks for itself – the tranquility of a luxury hotel suite in your own home. A cleverly designed skylight on the upper-floor balcony allows additional natural light in whilst still being protected from the weather.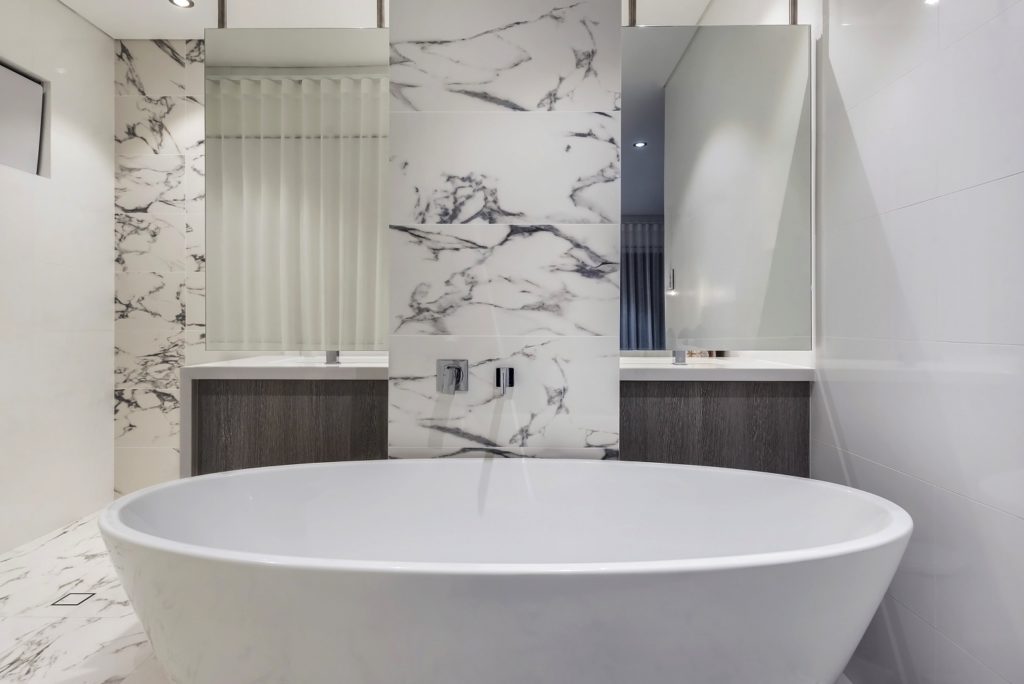 Germano Designs specialise in all aspects of building design ranging from single and double storey, to multiple unit site bespoke drafting services. With over 20 years experience in the industry you can make an appointment to meet in their design studio in Malaga to discuss planning your next dream home.
08 9248 8392
Unit 3, 1 Mulgul Road
Malaga, Perth WA
www.germanodesigns.com.au
This stunning contemporary custom home was featured in our 2019 luxury homes annual – WA Custom Homes