Blending inner-city design cues with practical finishes that stand up to the trials of everyday life, the Frida 28 envisions family living as being more contemporary and stylish than ever before. One of Privium's most popular CANVAS Series homes, the Frida showcases modern industrial trends in a spacious layout that has room for the whole family.
This two-storey home has been smartly designed to maximise the interior space, offering four bedrooms, two and a half bathrooms and three separate living rooms. Join the party in the shared entertaining hub, or it's easy to find a quiet moment away from the action to relax, work or play.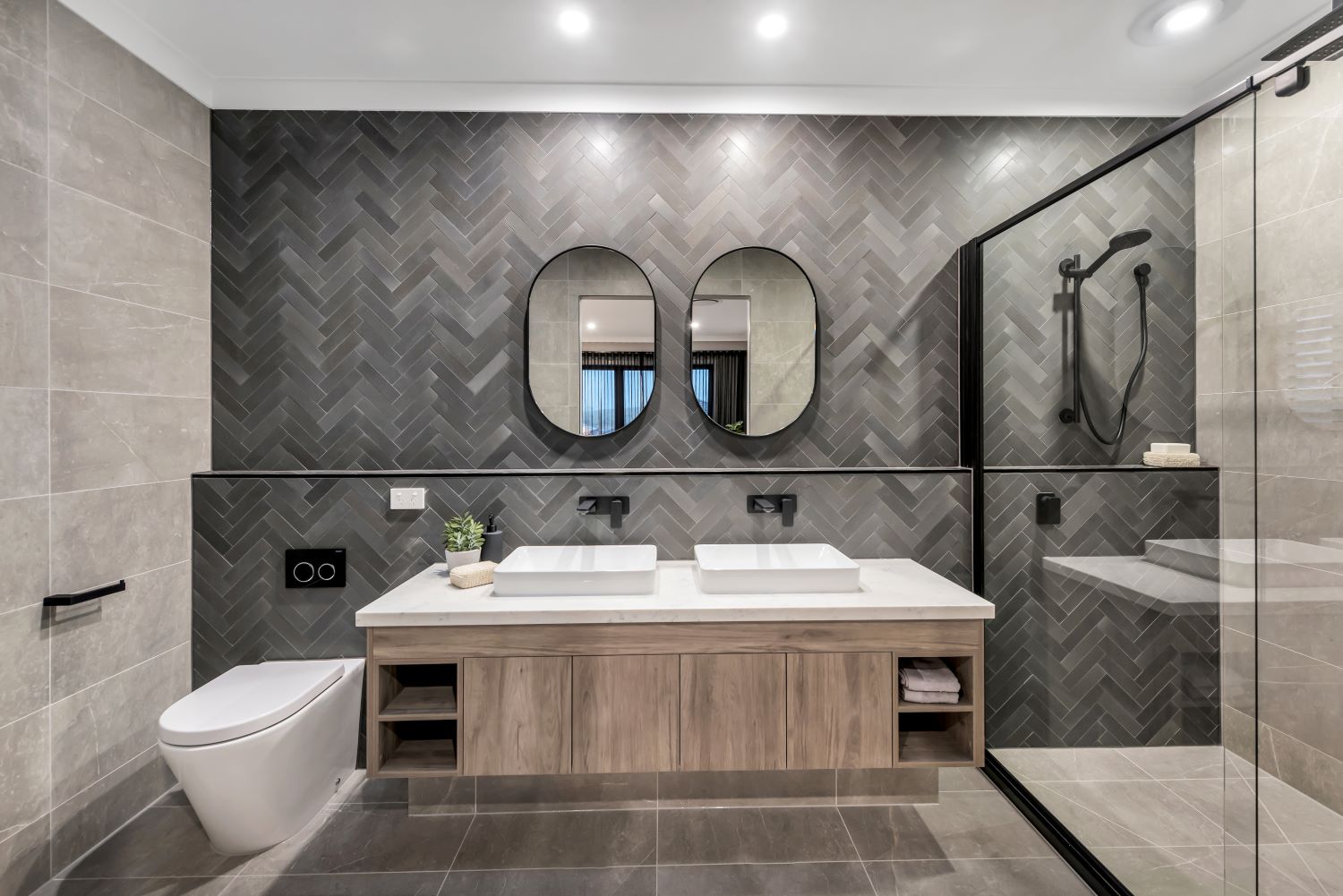 The exterior is completed with a modern façade that features black brickwork, a striking industrial touch that wraps around the house and continues through the entryway, beckoning you down the length of home and into its downstairs living area.
The exposed bricks peel away to reveal a combined entertaining area with luxurious touches such as sleek stainless-steel appliances, engineered stone benchtops, a built-in wine rack and an over-sized butler's pantry.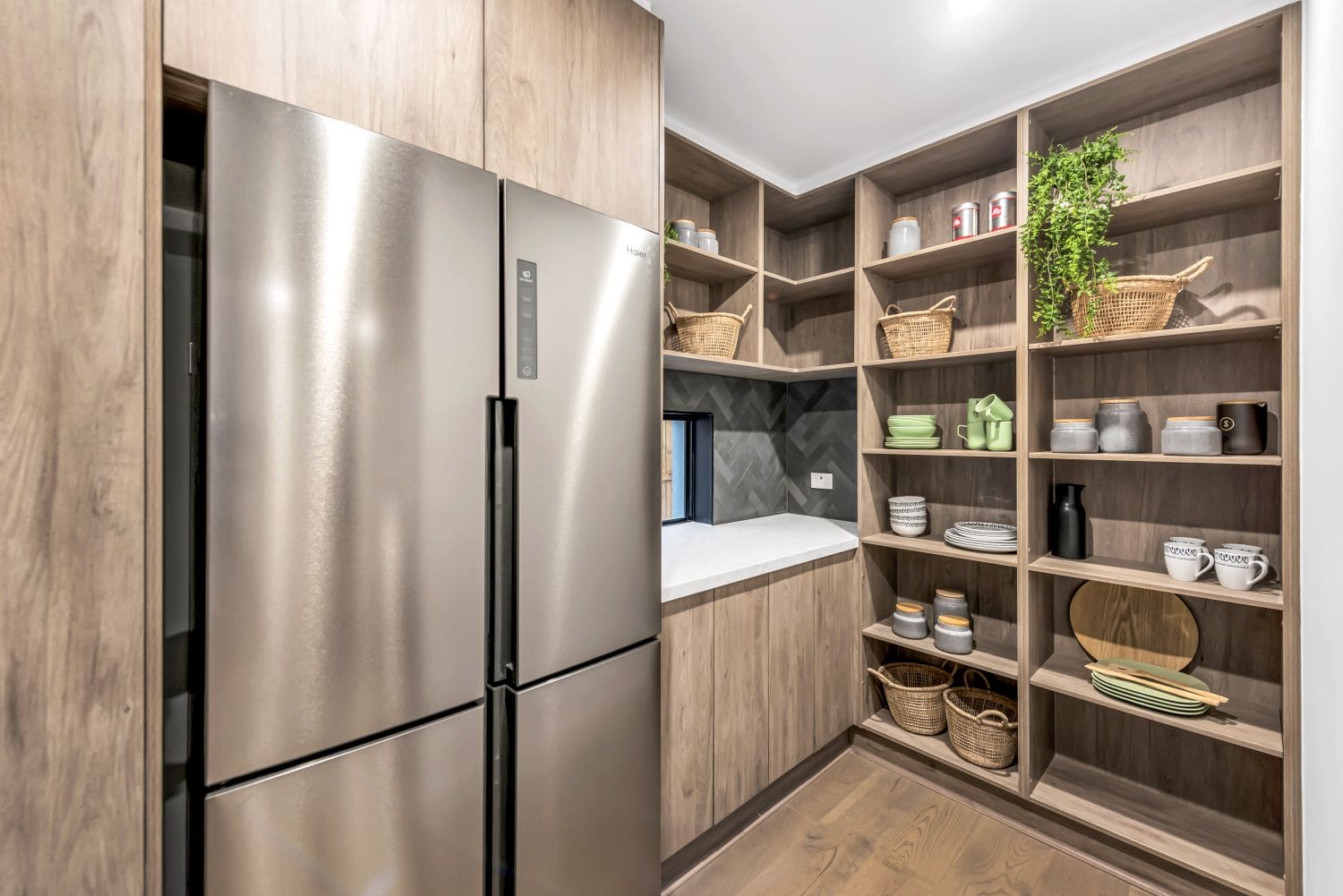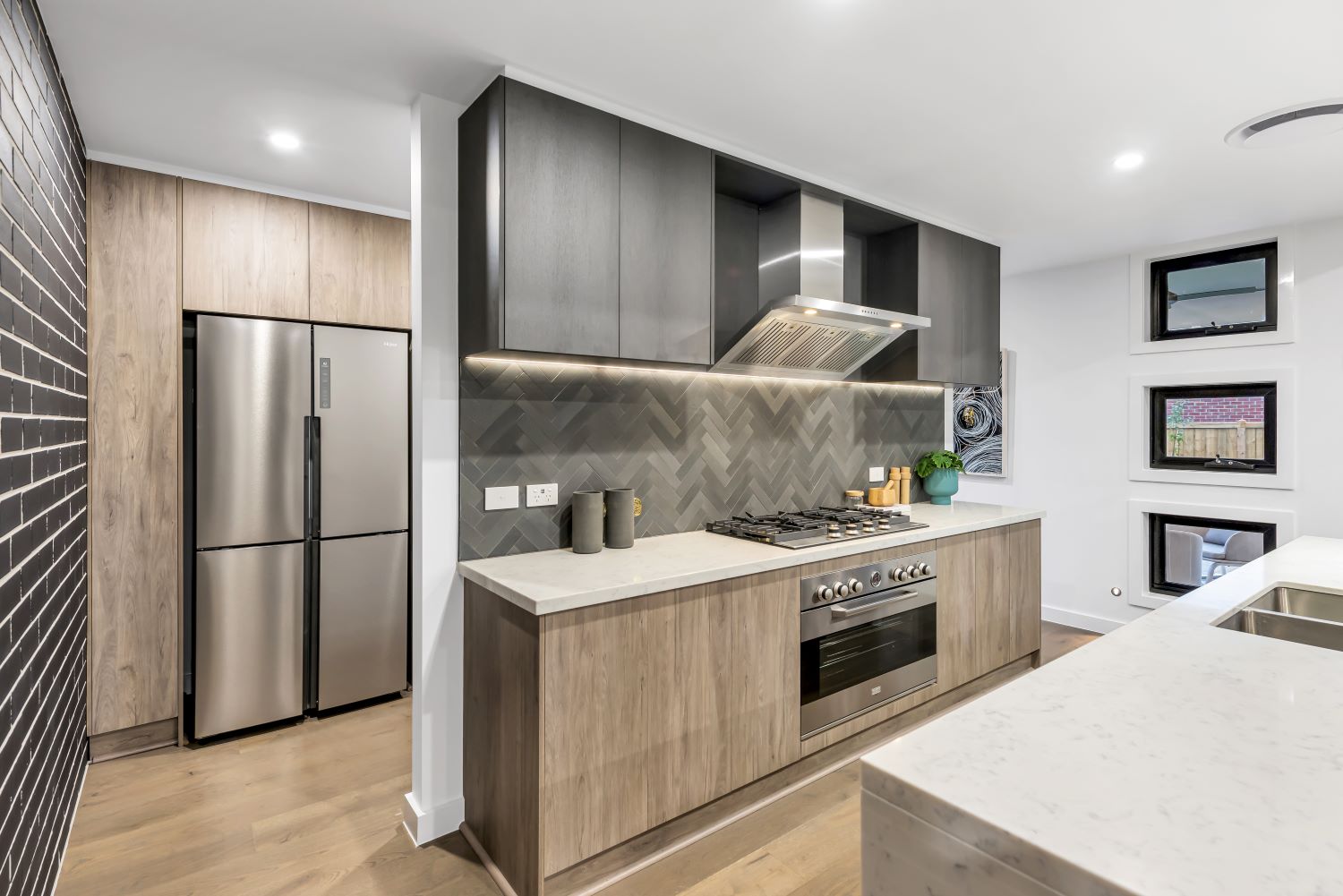 Upstairs the Frida takes on a more intimate tone, culminating in the beautifully appointed master suite. The room includes a generous walk-in robe and an ensuite finished with feature tilework and a stunning skylight, making the suite feel bright and airy without compromising on privacy. The quintessential family home has never been so glamourous.
The Frida 28 Melbourne display home is currently open for viewing at:
7 Poppy Street, Mickleham VIC
Call 1300 002 268 to arrange a viewing. See more of the Frida 28
Privium Group has been providing Eastern Australia with inspired property, finance and investment services since 1996. Having completed more than 7,000 homes, the company attributes its success to a big picture approach to building which strives to create community that extends far beyond the construction site.