Colour is one of the tools that renowned interior designer Greg Natale uses with absolute mastery, creating striking interiors that are bold, daring and uniquely beautiful. With an inspired palette of pink, yellow, grey and white, combined with fluid shapes and geometric patterns, Natale has added joie de vivre and a gorgeous feminine aesthetic to this Walsh Bay penthouse which recently underwent a complete new fit out, transforming it into a luxurious harbourside haven.
Inspired by modern European style, the two-storey, three bedroom penthouse has adopted a new curvy cosmopolitan form. A low level bench and built in fireplace wraps the walls with the new configuration highlighting the lines of the artfully relocated staircase, which better showcases the high ceiling which is created from an overhead void.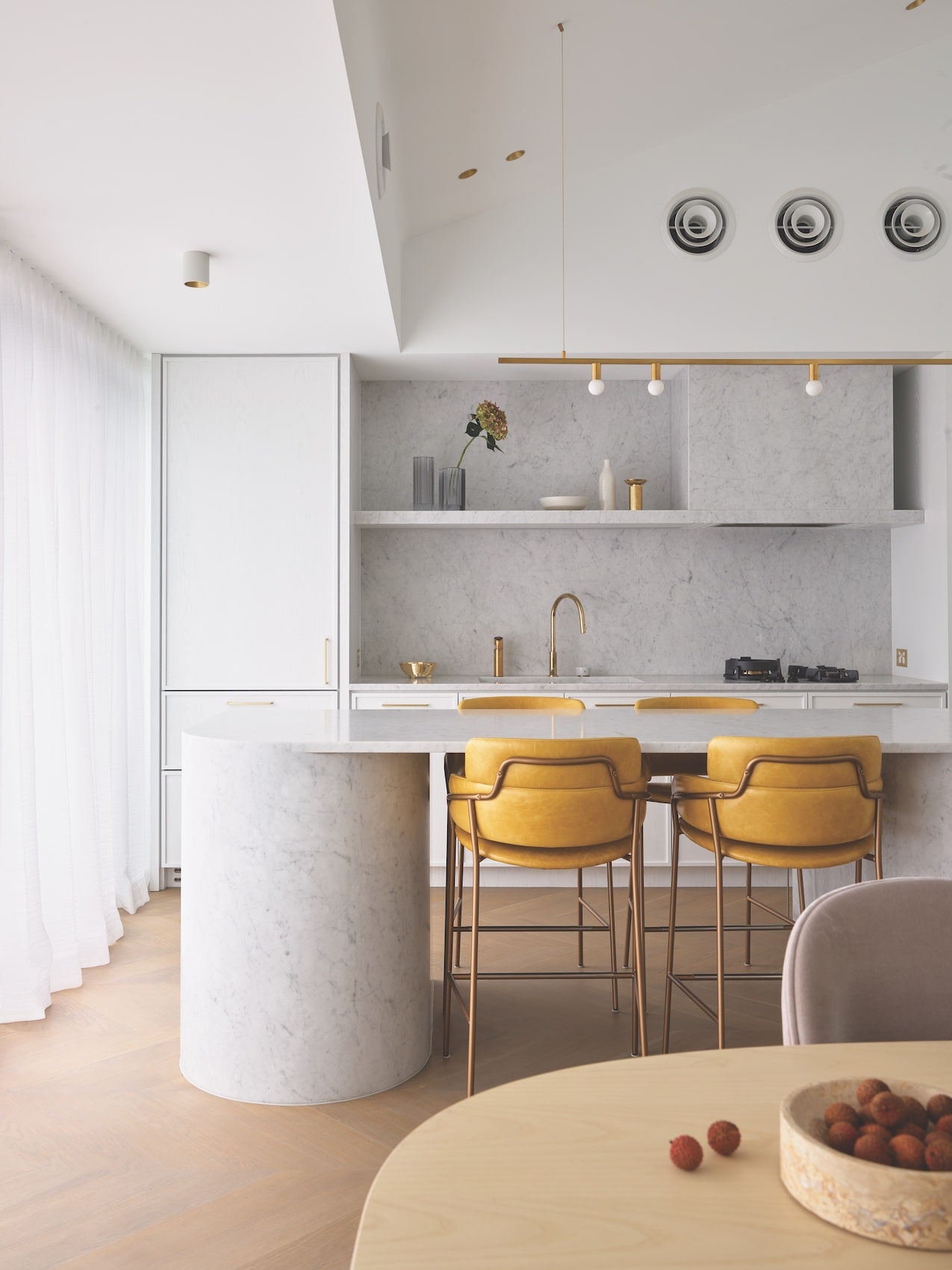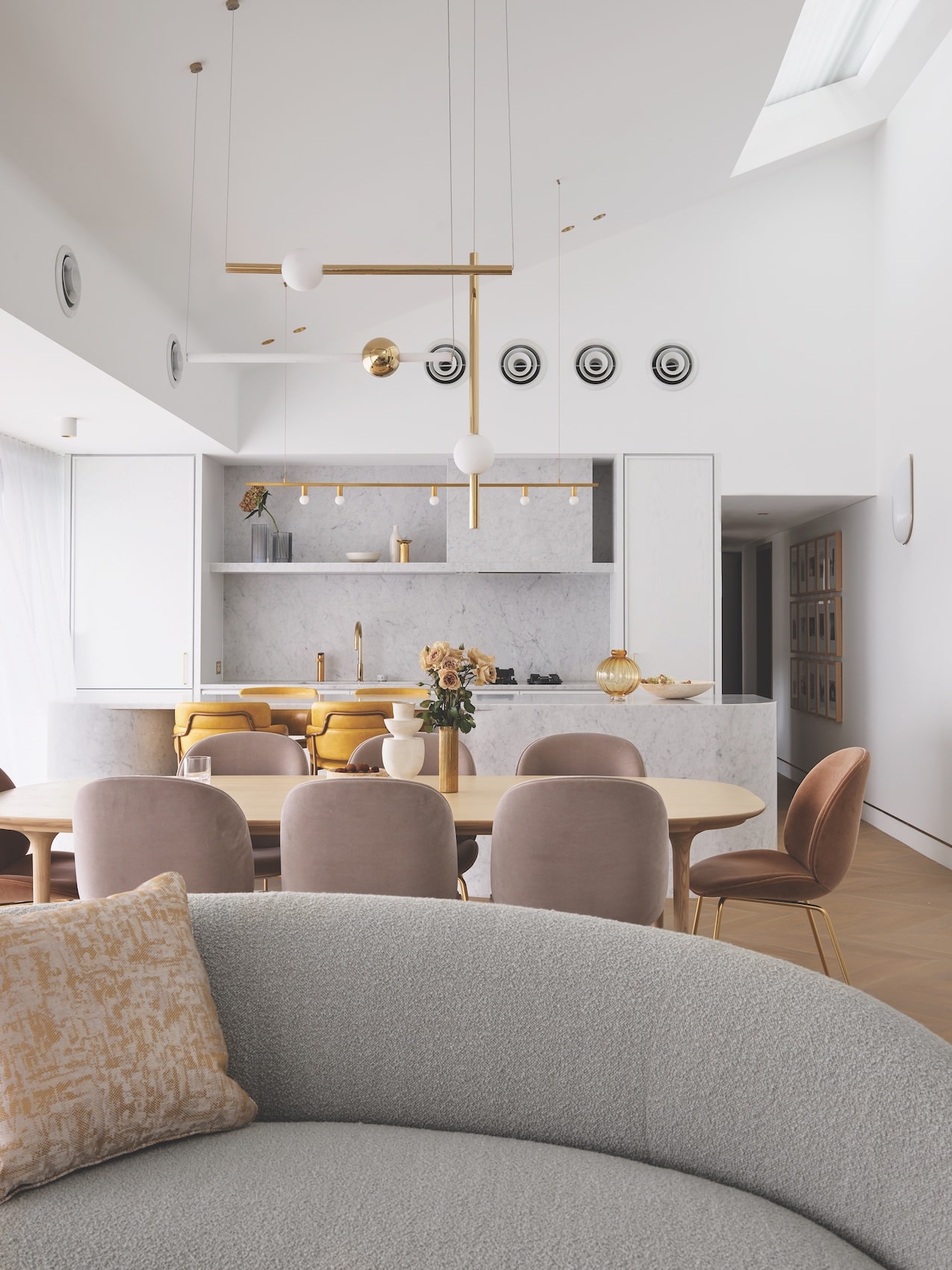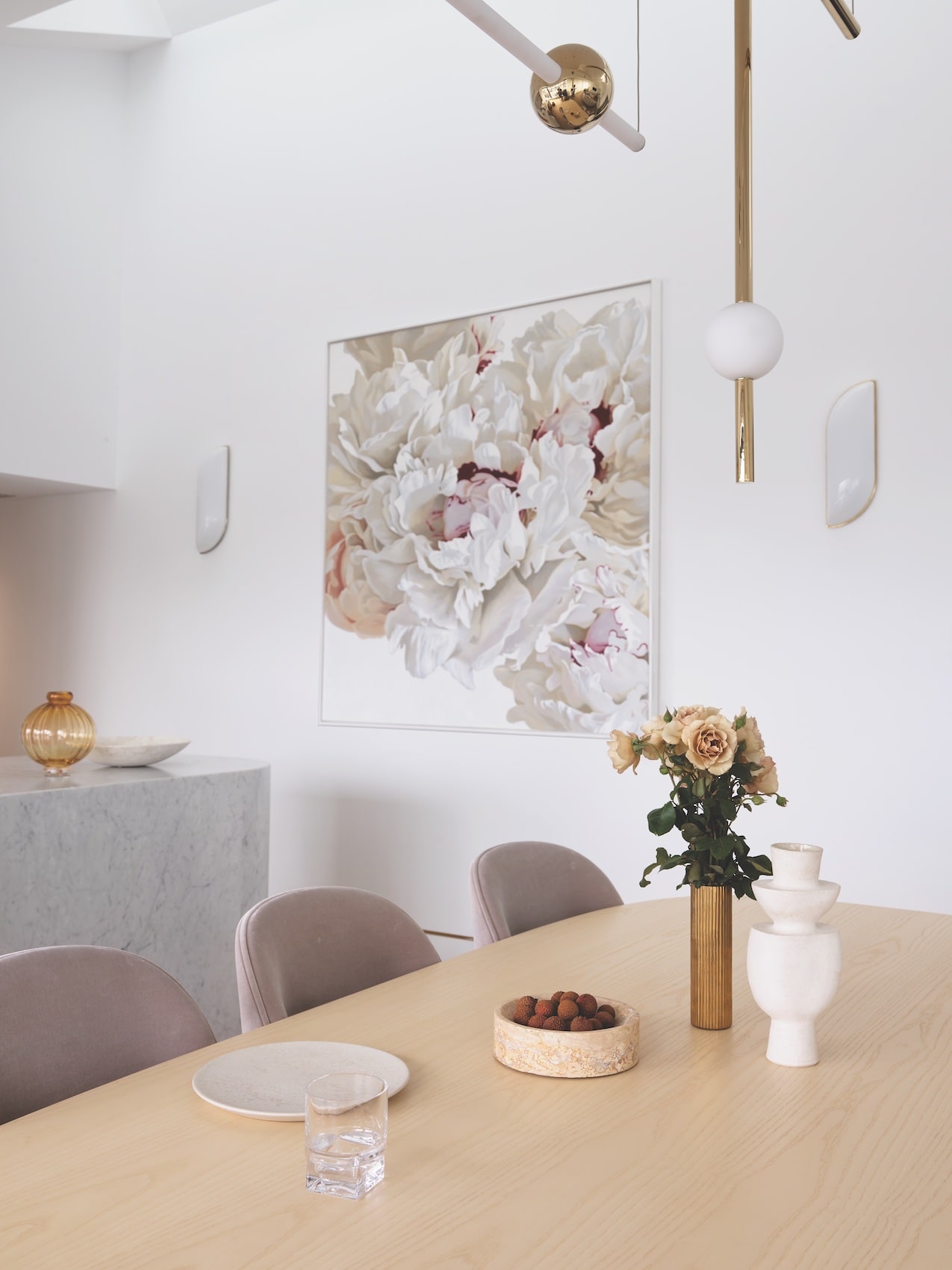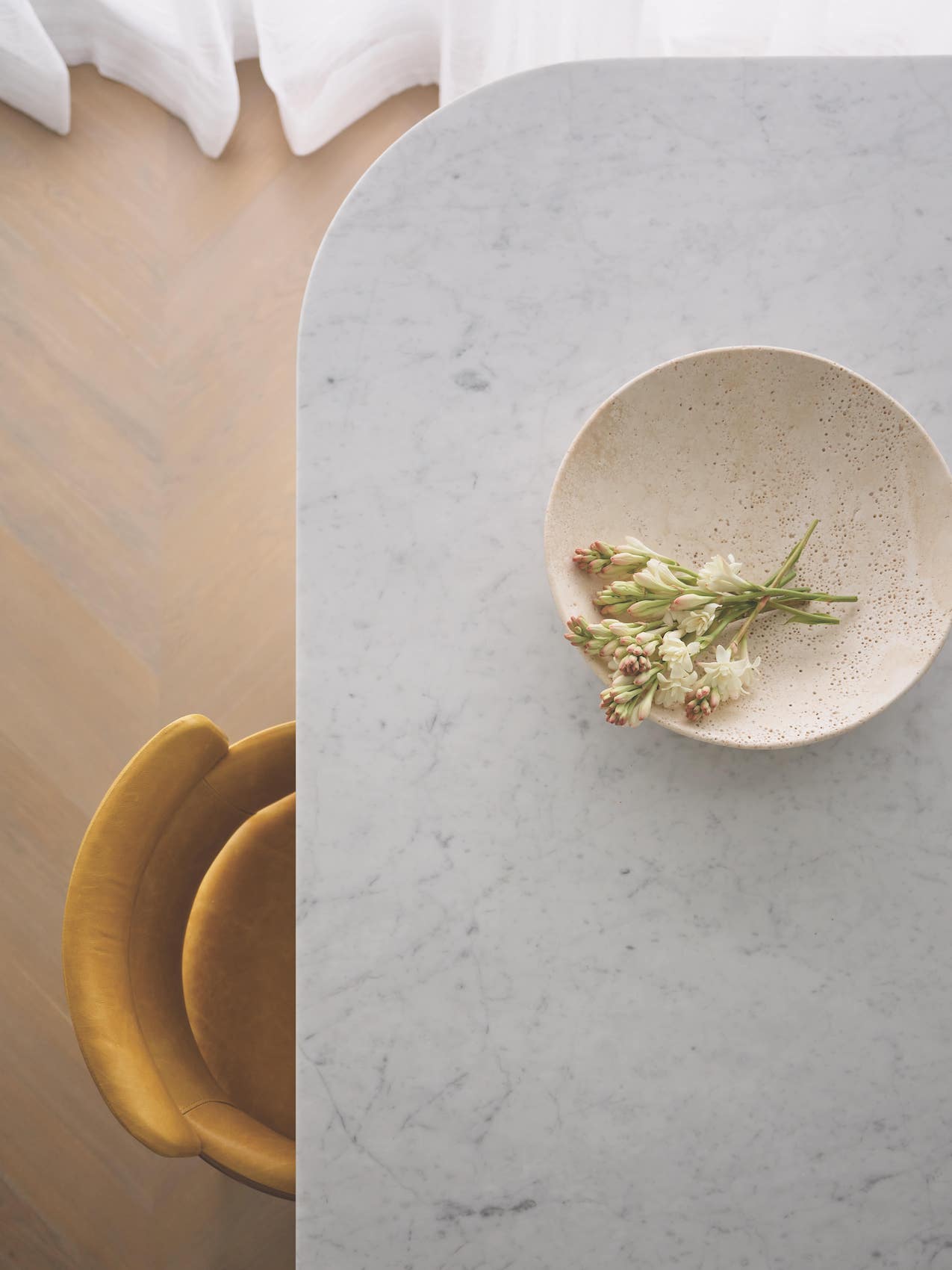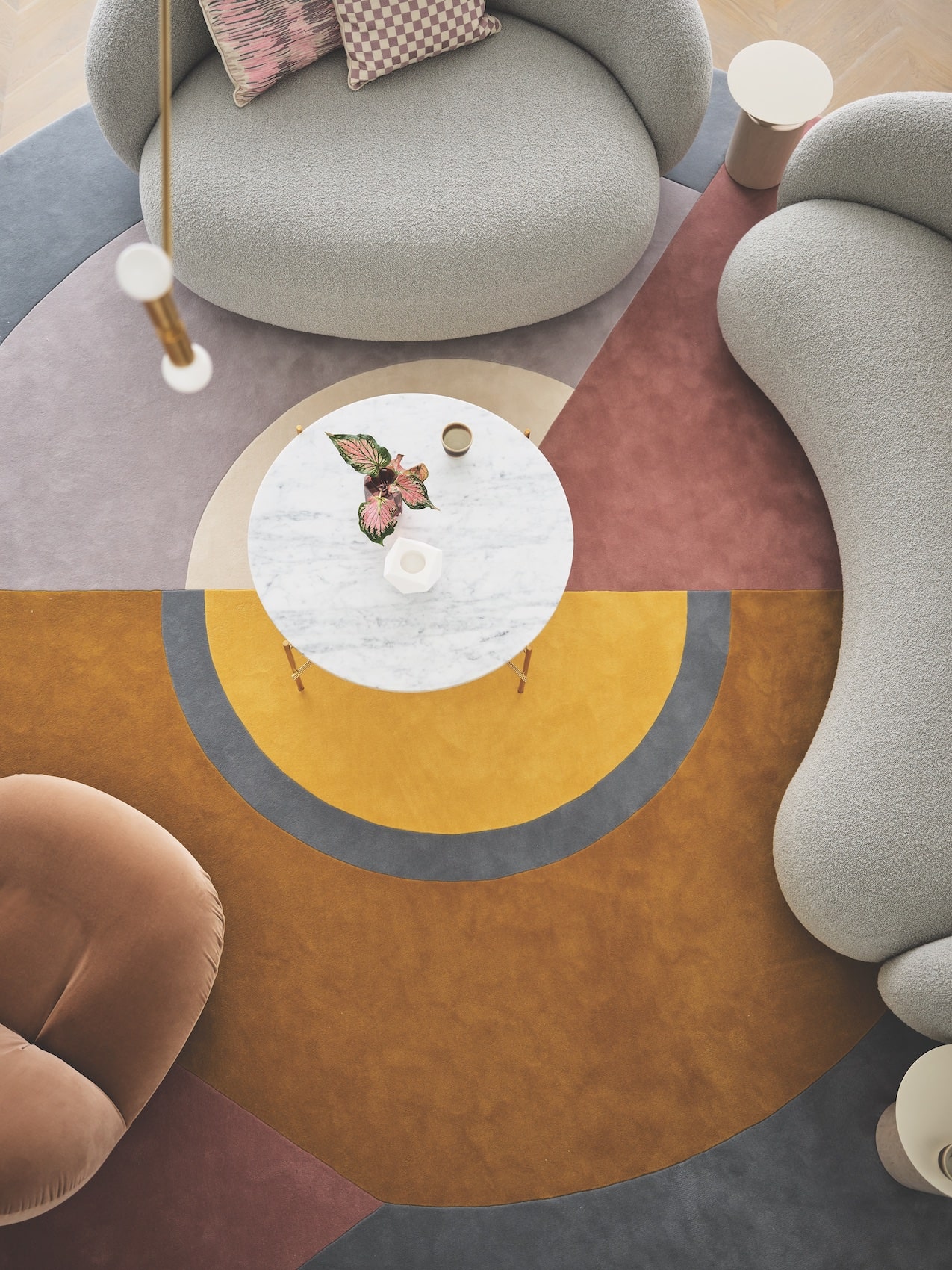 Blonde solid oak flooring throughout and brass accents beautifully complement the European furniture and designer décor which has been carefully selected with a focus on fluid lines and rounded edges.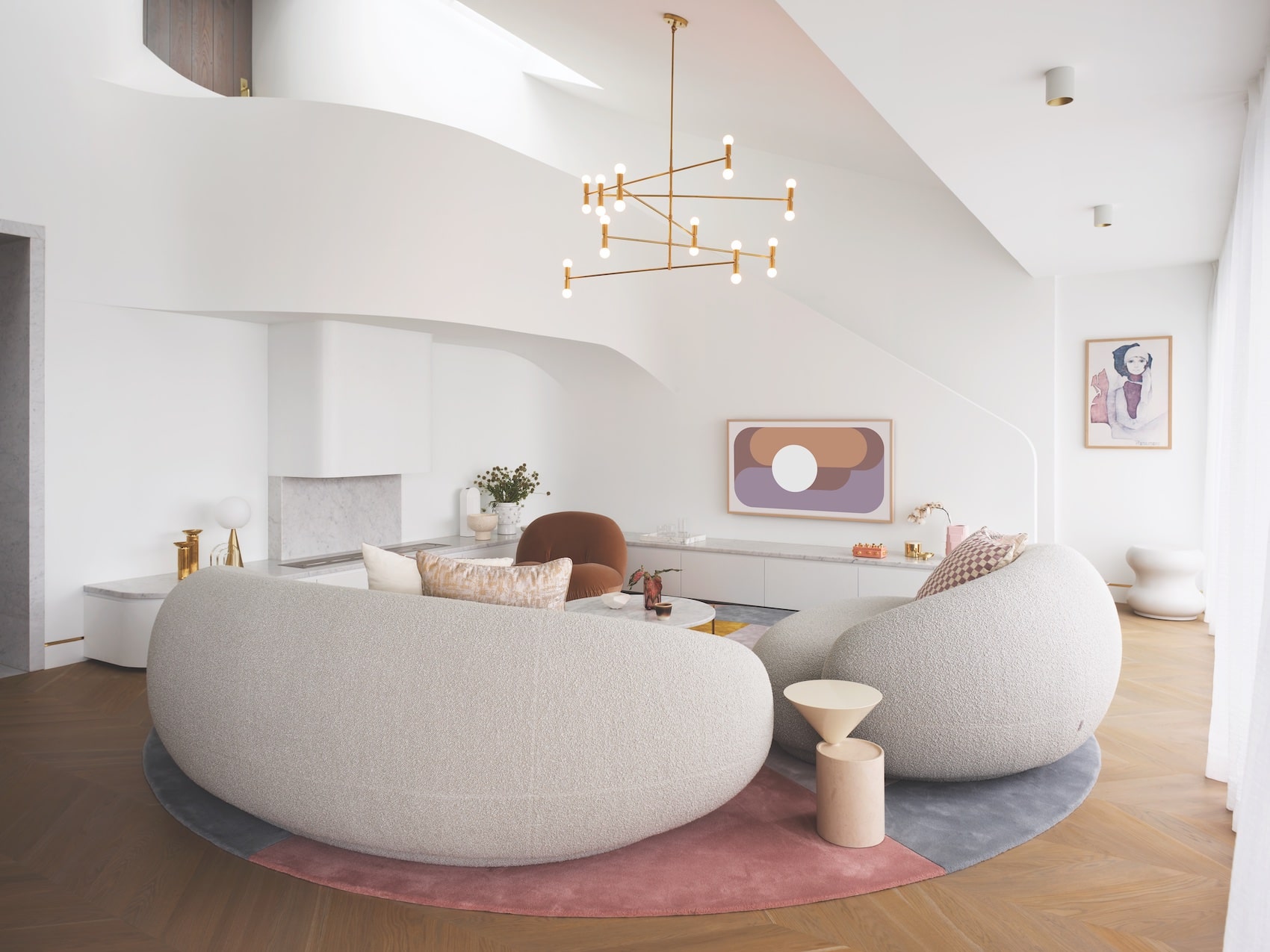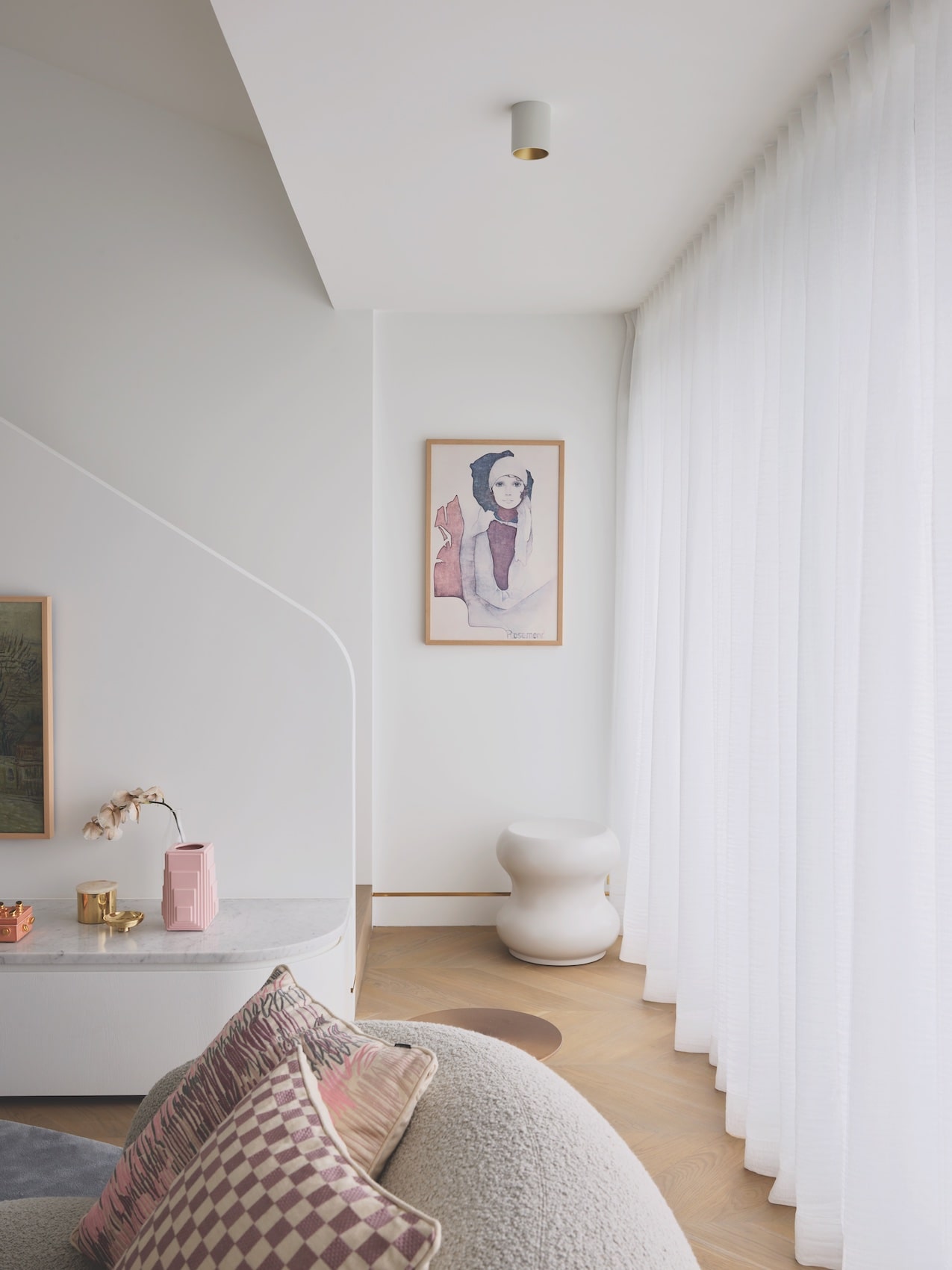 Curves and colour flow from the lower level through to the spectacular upper level master-suite which features a lounge area and luxurious open en-suite, defined with a curved bulk head and marble tiled floor. Mosaic finger tiles, brass accents and a free-standing bath installed asymmetrically complete a space that is beautifully balanced and the perfect place to relax and unwind.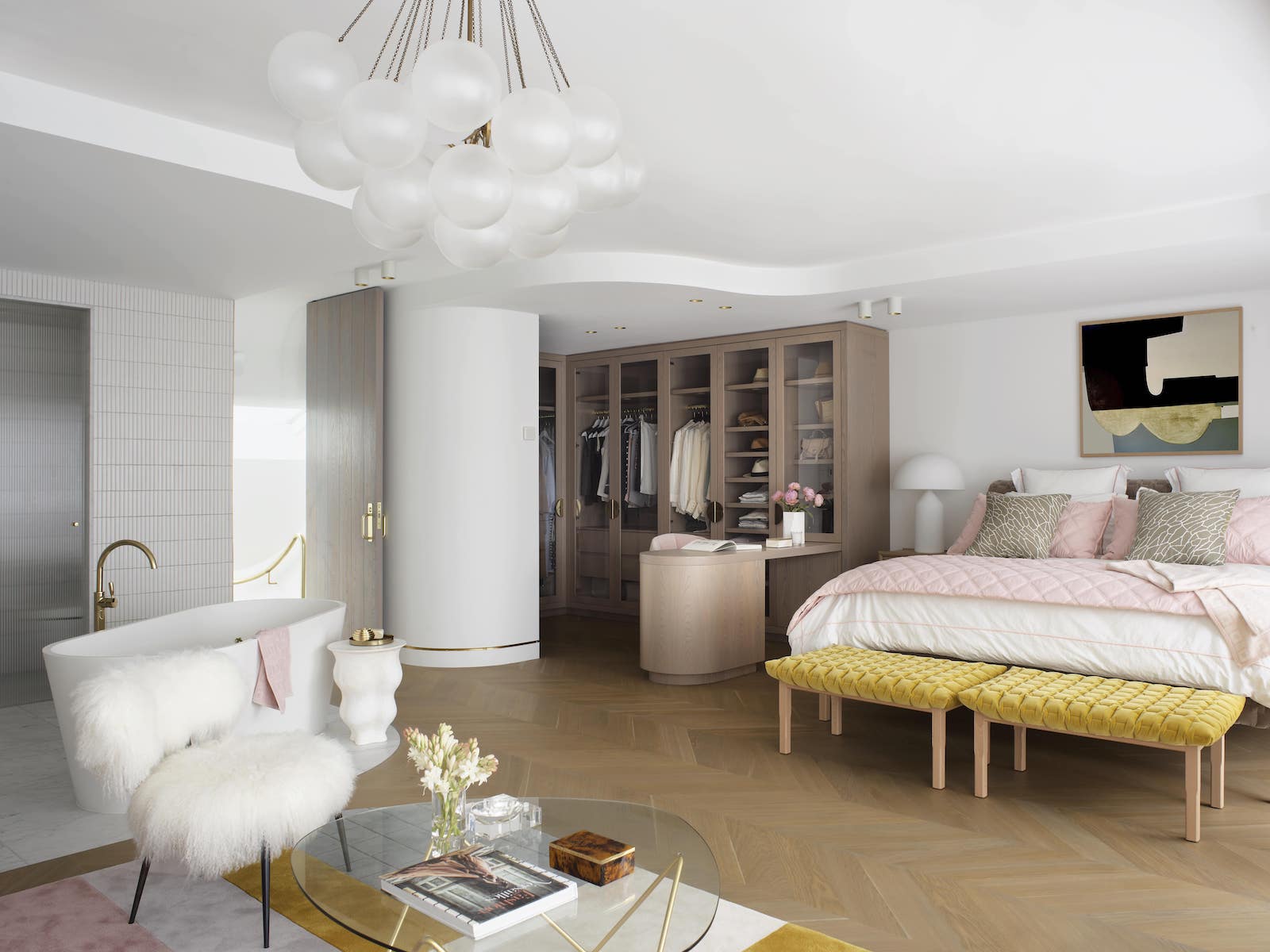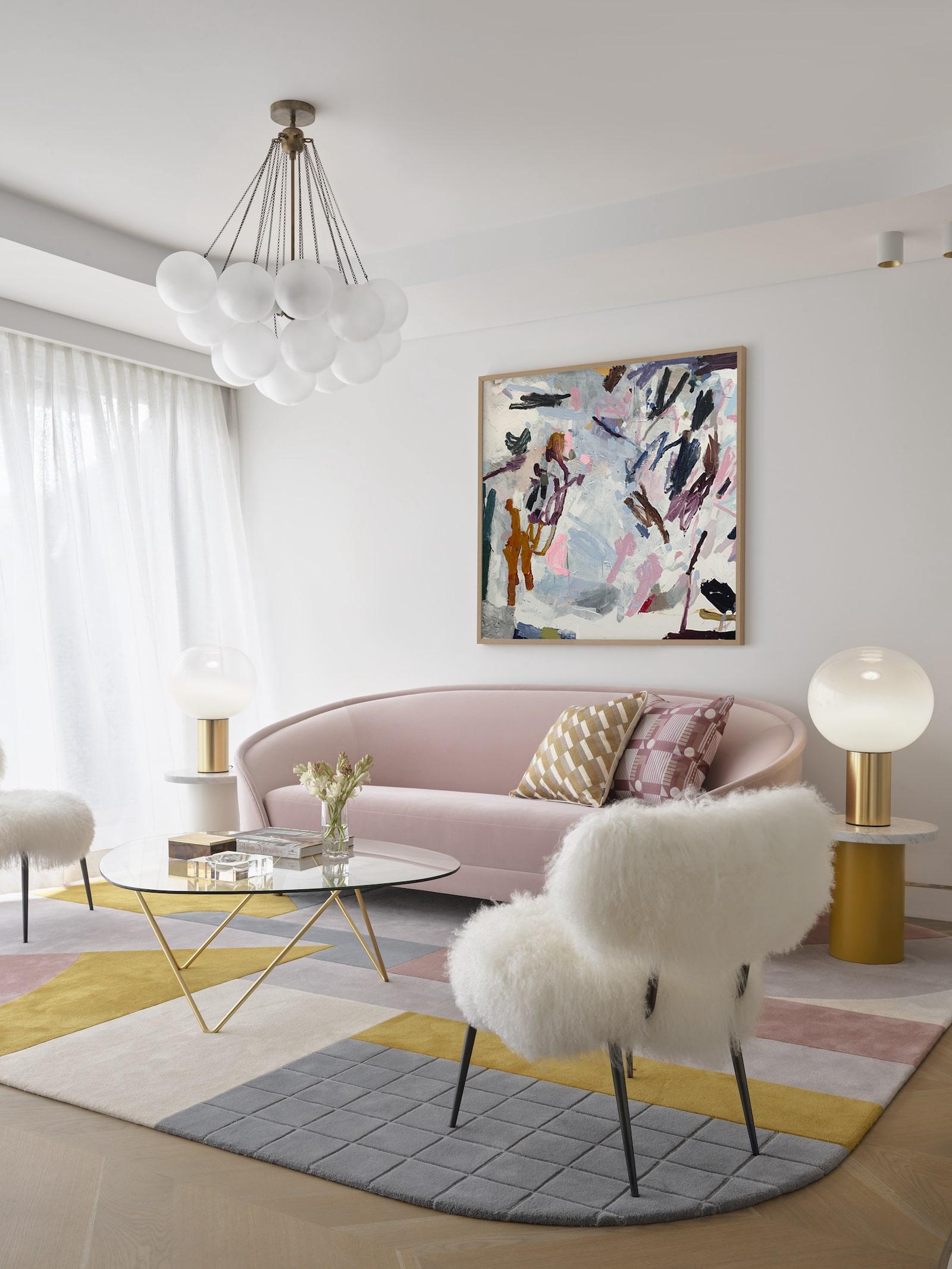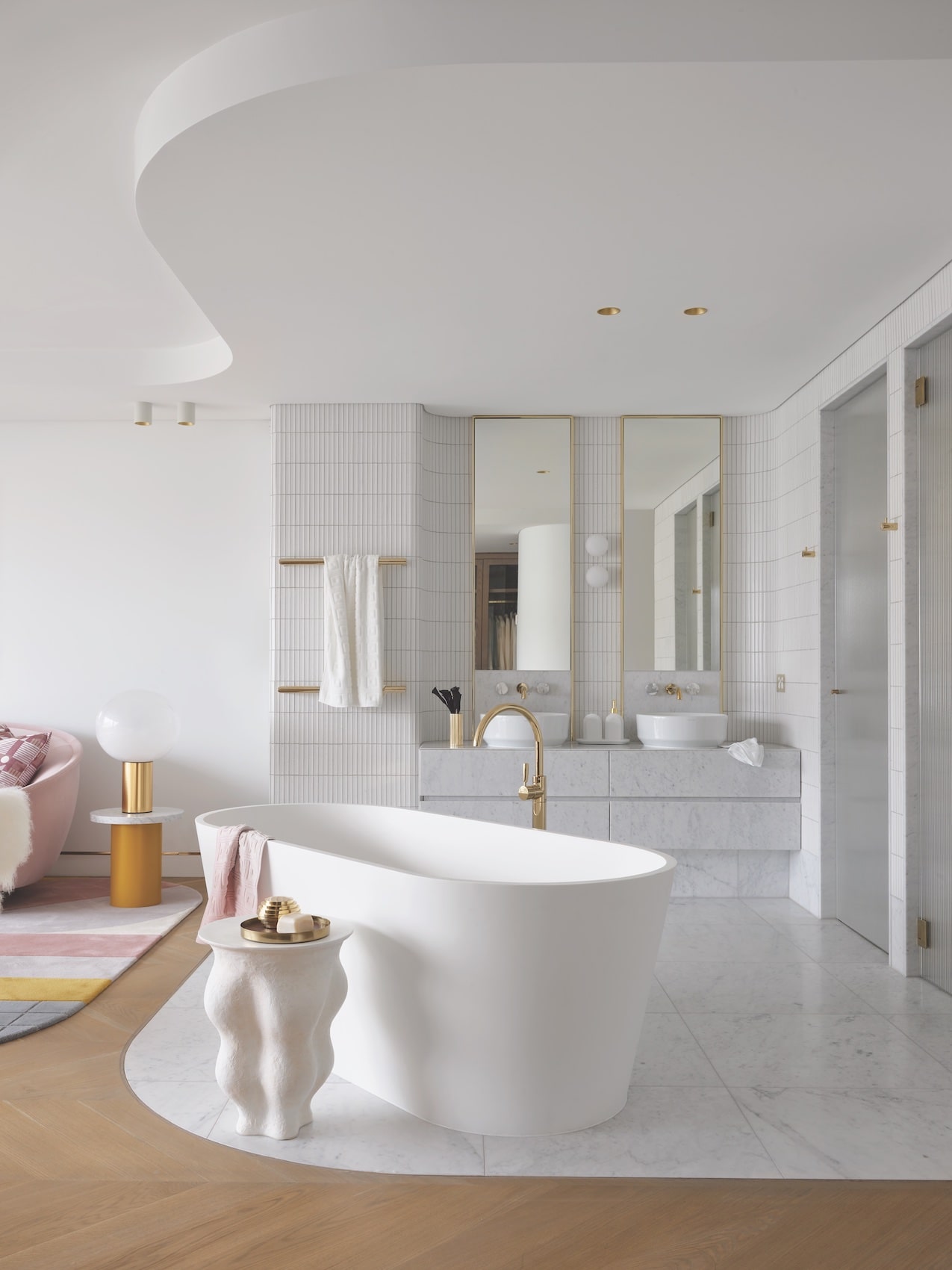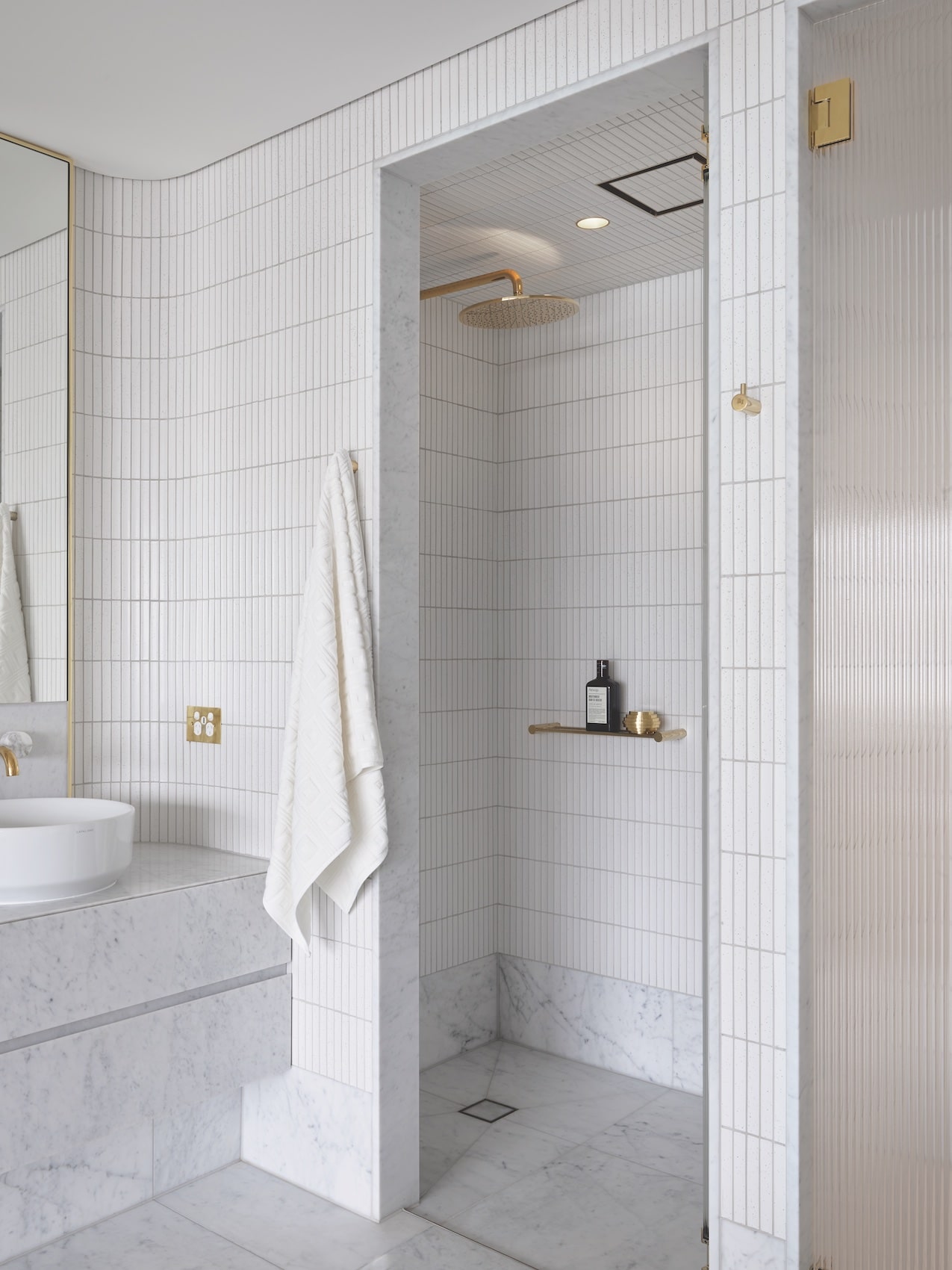 See more luxury interior design projects:
Interior Design