Roberto Cavalli Home
On the eleventh day of Christmas, my interior designer gave to me a vibrant bedroom suite by Roberto Cavalli.
Unlock the full potential of your home with Roberto Cavalli's breathtaking collection of homewares and extraordinary interiors. From Lux Tiles and Wallpaper to Tableware and Interiors the safari-inspired pieces are sure to add character and flair to any home. In a unique celebration of Luxury lifestyles, Cavalli presents bold and enigmatic settings and statement pieces that define a room.

On the eleventh day of Christmas The Wild Suite
In the Wild Suite Cavalli produces living solutions with an unprecedented rebellious style that captures the deep passion for the wildest forms of nature. The suite comprises aq bedroom, living room and workspace in cool, reflective jungle tones and prints. Smooth black leather is complemented by 'Wild Jaguar', 'Wild Tiger' and Wild Zebra' prints, finished with gilt components. Evidence of a new stylistic approach the Morne Bed is a feature piece in the bedroom. A striking headboard with a remarkable natural wood grain mimics snakeskin. Paired with the bold black monogrammed leather surrounding the bed and the Wild Tiger headrests it is an assertive piece.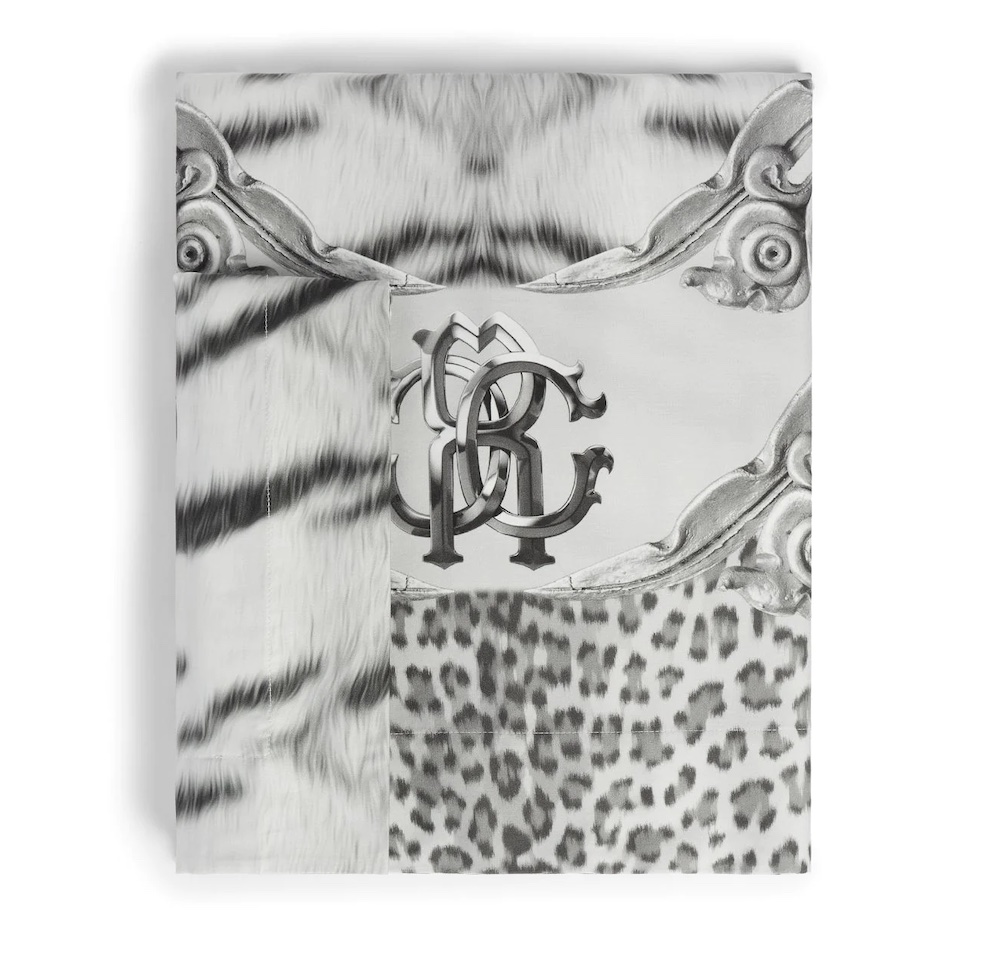 Crafted in Italy from the softest 300 thread count cotton the Tiger Frame Print king size bed sheet is the perfect accompaniment for the Morne Bed or for any bedroom that needs stylish inspiration and flair. Printed with a lavish design that combines two animal patterns and baroque swirls the sheet is a subtle focal point. Accompanied by a fitted sheet and two pillowcases it allows sleepers to immerse themselves in luxury.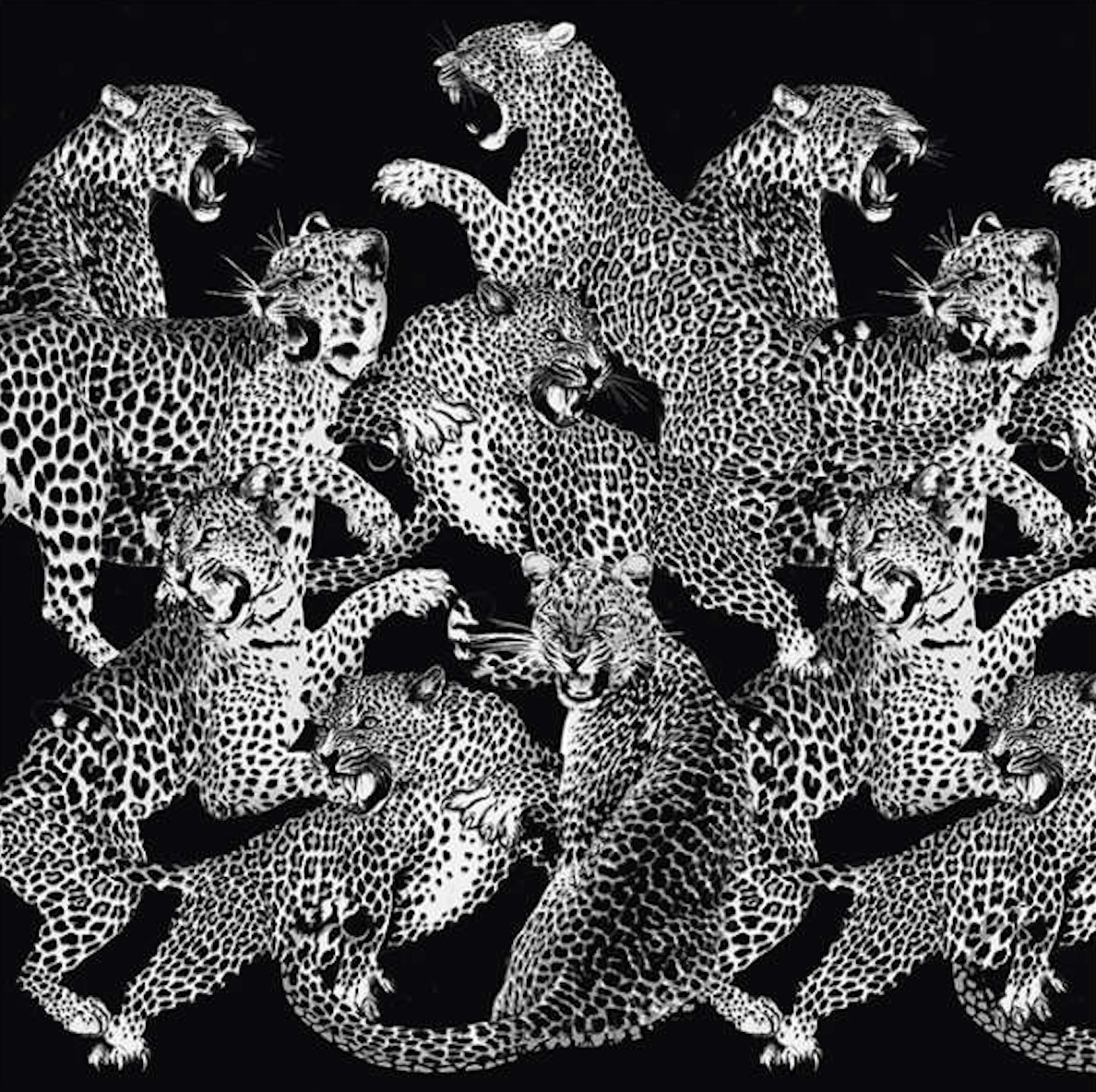 On the eleventh day of Christmas Artwork F

On the eleventh day of Christmas Artwork A
Draw the essence of the jungle into your home with the exciting range of artworks by Robert Cavalli Home. Playful and evocative the art features signature black, gold and white as it creates Available in black or bronze wooden frames the pieces rely on stunning patterns and shapes to capture movement and the exotic themes of some of our most tranquil, diverse and daring environments.