DaVinci See Fire Differently
Re-imagine the emotion and pleasure of a modern fireplace. Add limitless dimension to any space with the sleek, versatile design of a DaVinci Collection fireplace, featuring Safe Touch Glass™, as well as zero clearance to combustibles, which assures any building material can flow uninterrupted, right up to the frameless viewing glass.
DaVinci is a fusion of fire and iconic, contemporary design – The epitome of the perfect decorative, non-heating custom gas fireplace in all areas of design, innovation and functionality. With DaVinci, there are no design limitations.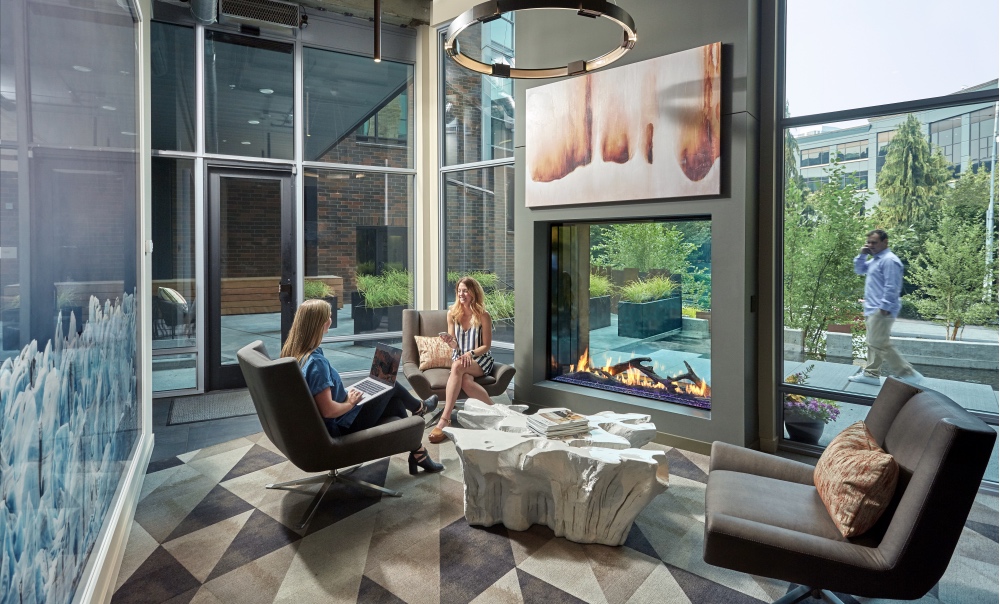 The breathtaking beauty and style of a DaVinci Custom Fireplace will create a dramatic focal point in any room. A sleek, contemporary profile features an all-glass viewing area that surrounds a ribbon of rich, dancing flames. DaVinci's signature fire presentation draws you in with its striking presence of mesmerizing flames over a bed of reflective crushed glass or embers with adjustable vibrant multi-colour LED lighting.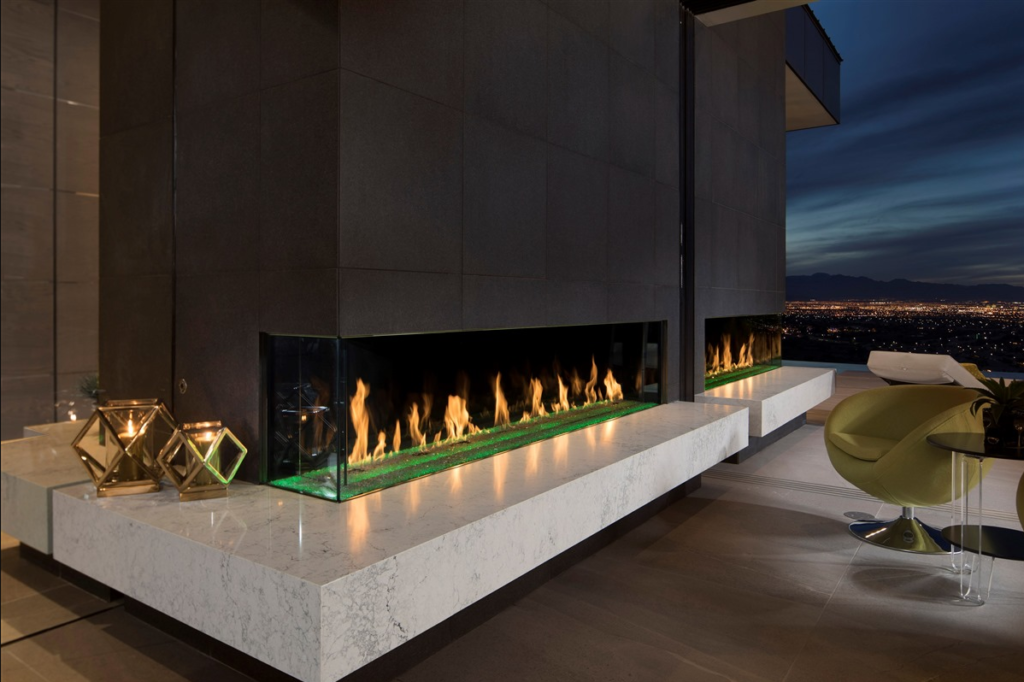 DaVinci's Platinum crushed glass floor is under-lit with vibrant coloured LED lights that take this fireplace to a whole new level when illuminated. An endless array of vivid colours is at your fingertips, allowing you to set the mood and create the perfect ambiance for any occasion. The burst of colour adds a mesmerizing glow around the flames and reflects off the crushed glass floor to create a dramatic presentation of fire unlike anything you've ever seen. Looking for a more subtle organic look? DaVinci Custom Fireplaces offers Black Crushed Glass or Rock Ember options.
Safety is the number one concern. Innovative engineering keeps our double-pane, crystal clear glass at extraordinarily low temperatures, reducing any potential for injury. This standard safety feature on every DaVinci Custom Fireplace makes them ideal for decorative home applications and high traffic commercial installations.
Contact Lopi for your custom designed DaVinci Fireplace.


www.davincifireplace.com.au