Sitting harmoniously within the surrounding rural environment, this outstanding outdoor entertaining space by multi-award winning COS Design was built for a growing family that loves to entertain.
With possible future plans to knockdown the house and build a new contemporary home, the design challenge in this project was creating a space that would work with both the existing home and the potential new build.  It was a challenge both relished and met with spectacular style by the COS Design team, with a space that whilst being suitable for stylish outdoor entertaining, has a rustic aesthetic that blends beautifully with both the existing home and the bush surrounds.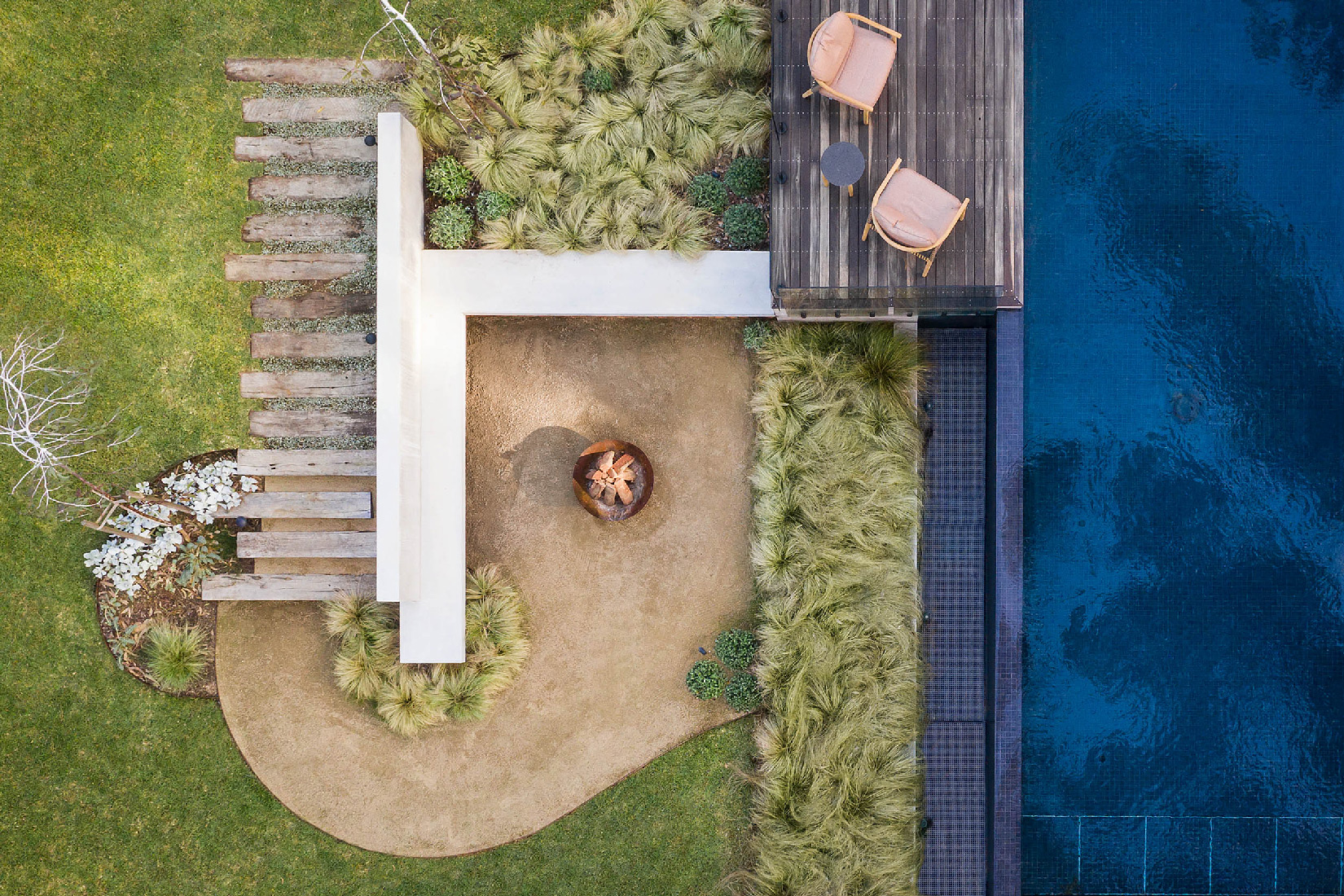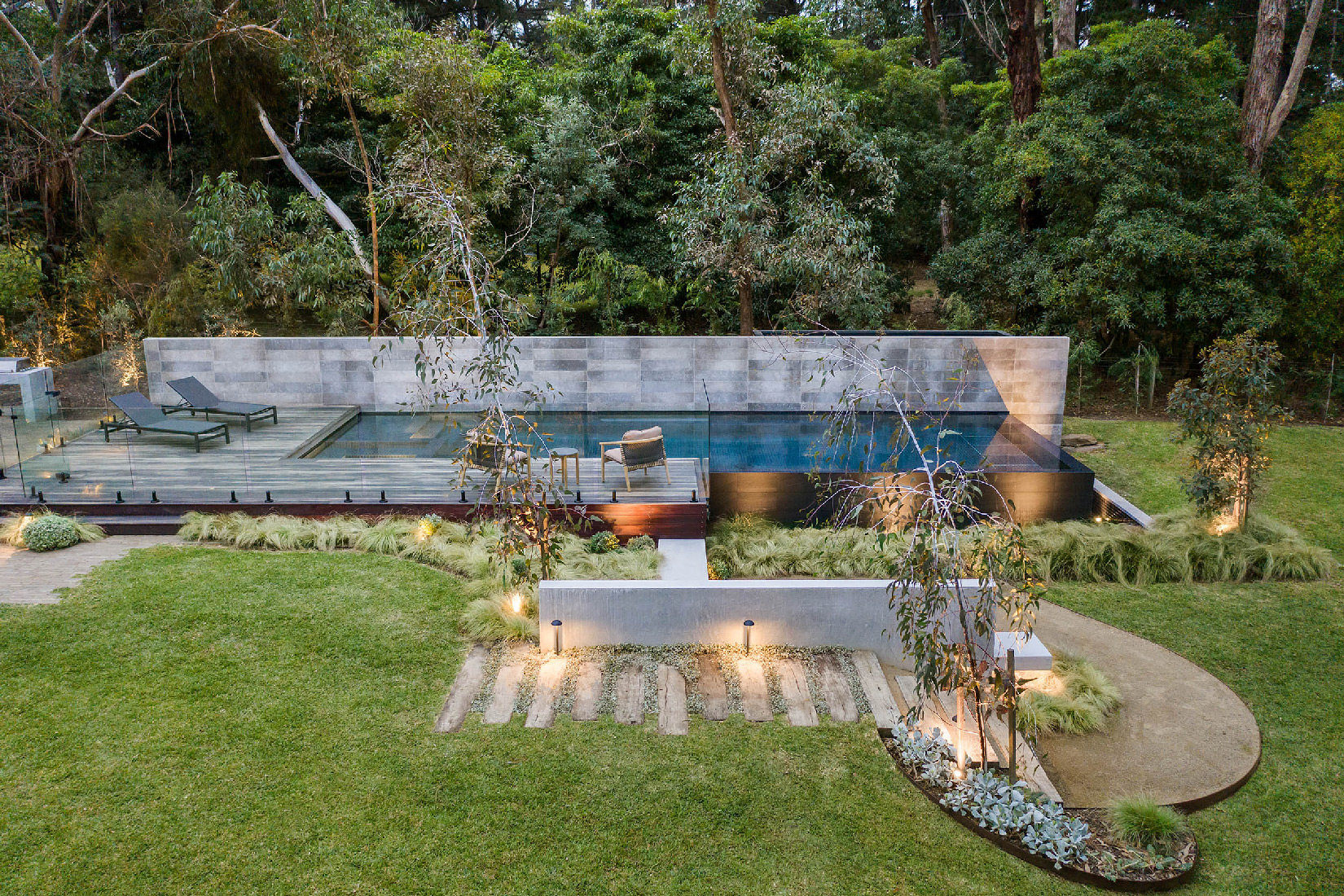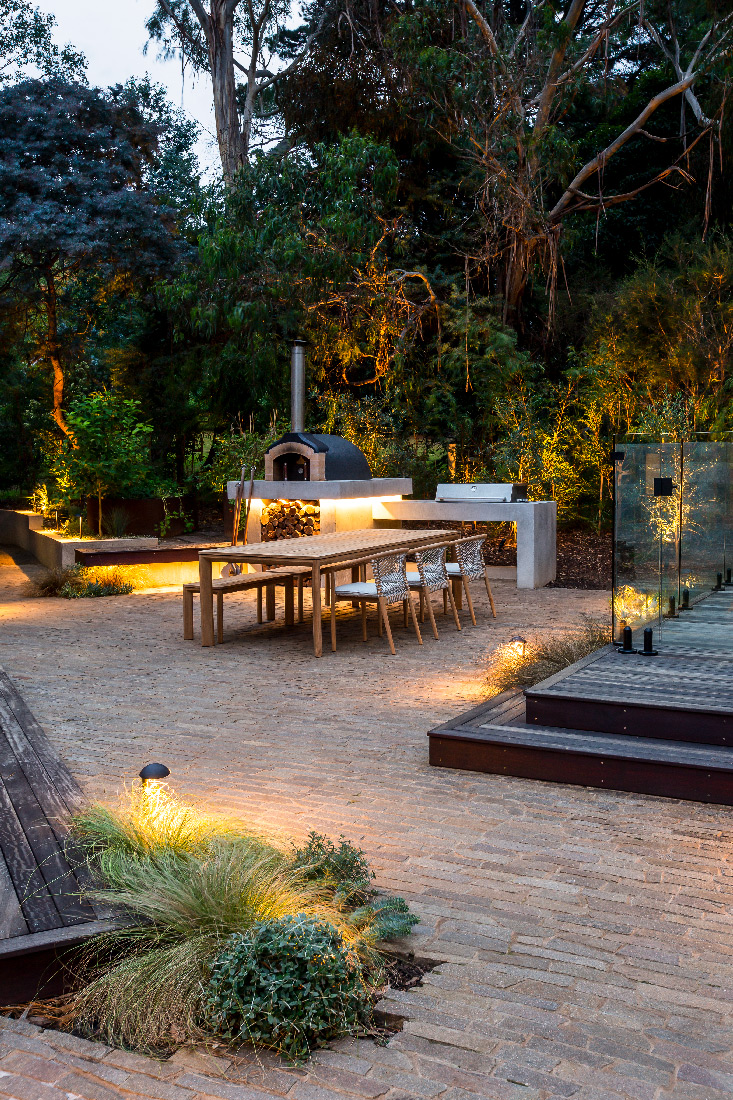 This is primarily due to a carefully considered material selection and colour palette that includes recycled timber decking and stair treads and dark blue mosaic tiles on the wet edge above ground swimming pool, giving it a natural swimming hole aesthetic.
Other features of this enviable space include a rustic firepit surrounded by built-in seating, a pizza oven and BBQ and beautiful lighting which creates a stunning night-time ambience.