There are few homes built that are so architecturally unique that they become iconic landmarks. In Perth, if you stumble across one, chances are it's by Perth custom builder Weststyle. Weststyle has built a reputation designing and building multi-award winning homes on the leading edge of residential architecture – luxurious and visually unique homes that reflect the company's innovative approach to custom home design like this City Beach showstopper featured on the cover of our yearbook.
Embracing styles of the Atomic Age, Futurism and American Mid-Century, the ultimate influence was the architectural style of John Lautner (an apprentice of Frank Lloyd Wright) and in particular, his Elrod House, that appears in the James Bond movie "Diamonds are Forever". The architecture of Harry Seidlers' MLC Centre in Sydney, is also featured in the ribs that support the cantilevered top floor. The home is a true expression of the family who live there, who have named their home 'Sababa' – Israeli slang for "It's all good".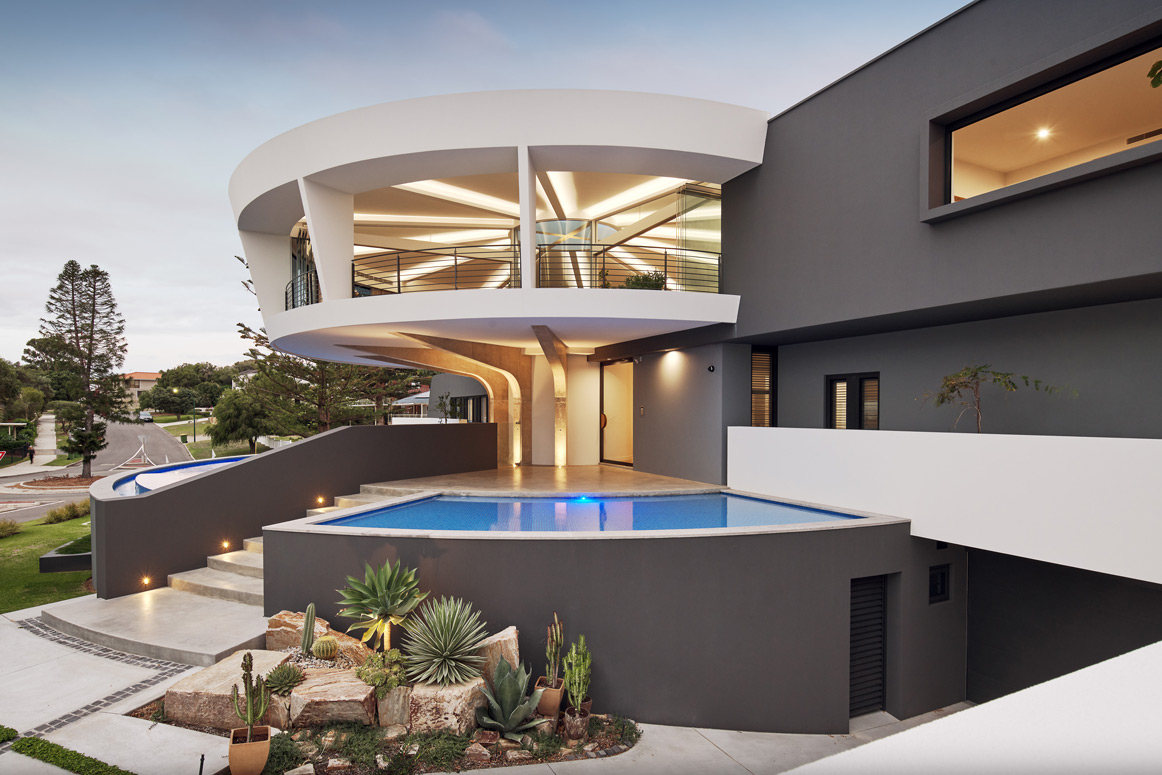 A grand staircase brings you from street level to the entry of the home evoking a feeling of anticipation as you begin your journey into this incredible home. Walking past raw concrete pillars through a frameless glass pivot door and into the art gallery-esque foyer, your focus is drawn to the central spiral staircase which has an almost mechanical appearance – like a cog in the wheel of this futuristic home and looking up feels as though it may actually continue on, right through the rooftop lightwell and into the heavens.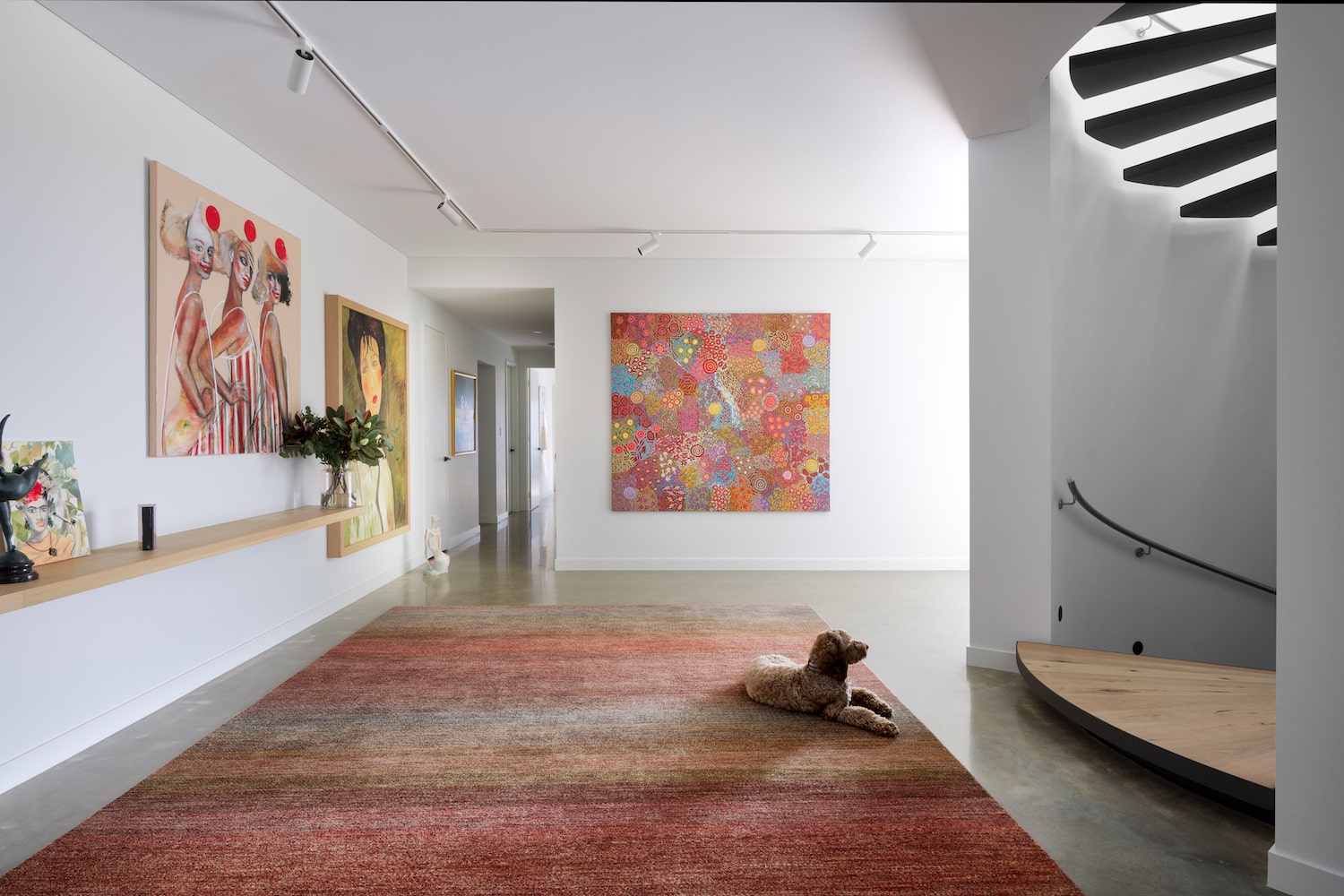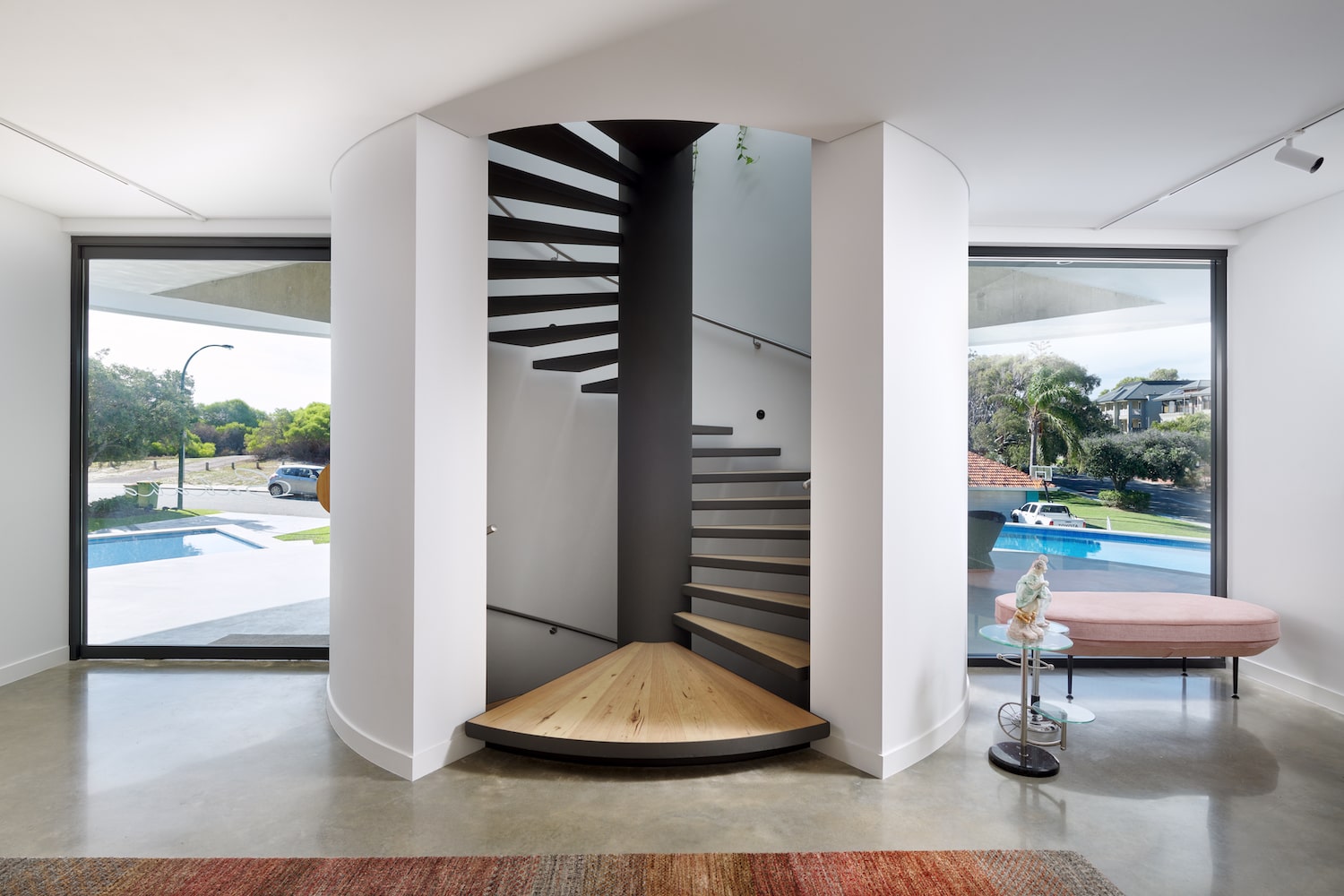 A feat of engineering, the main open-plan living space on the upper floor is circular in design and of perfectly symmetrical proportions. To ensure of this, precise mathematical planning was required right down to the mm throughout each stage of the construction process – from the foundations to the ceiling that houses 12 equally spaced trough lights adding a futuristic glow to the home at night and the spectacular skylight which contains over half a tonne of glass which needed to be craned in.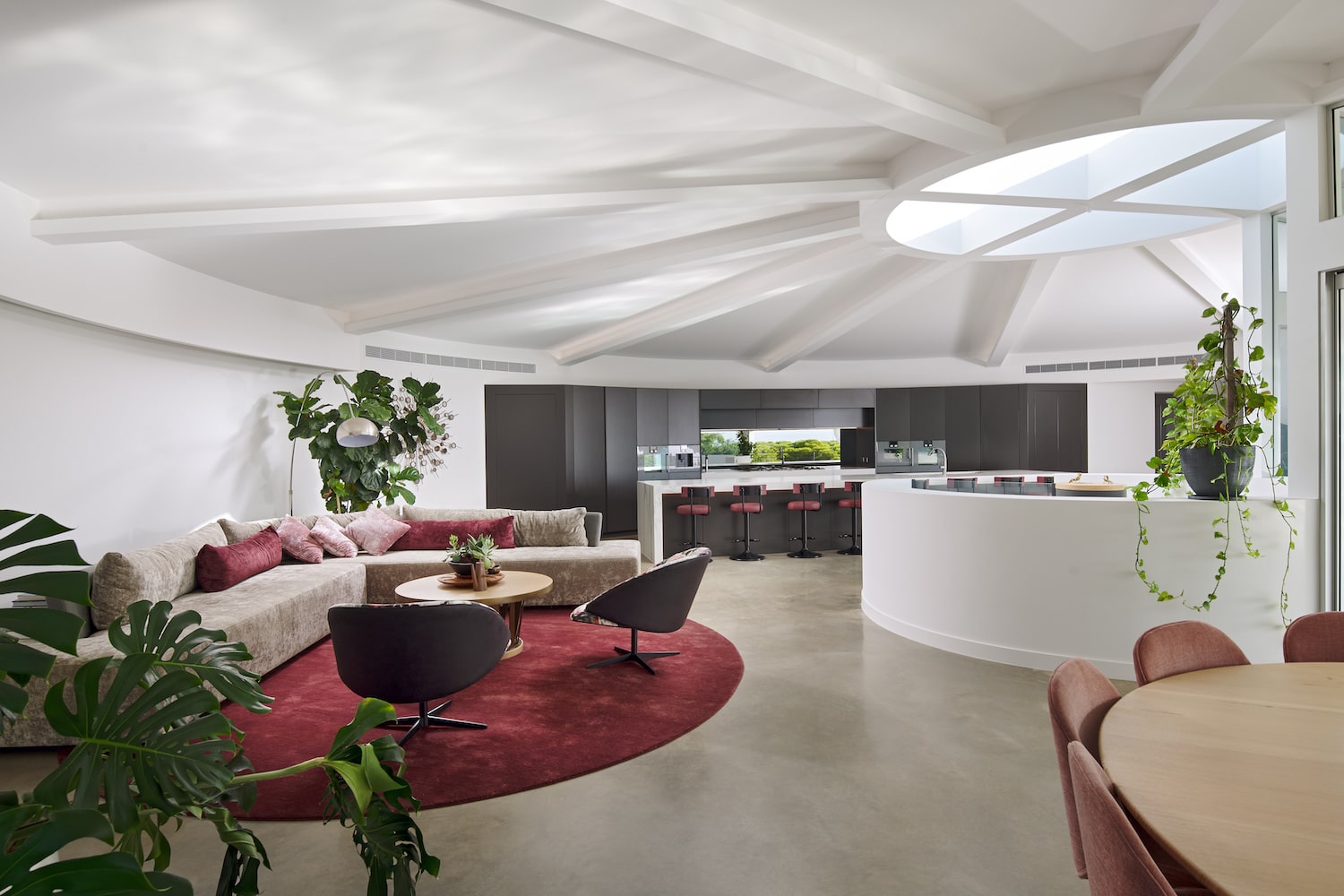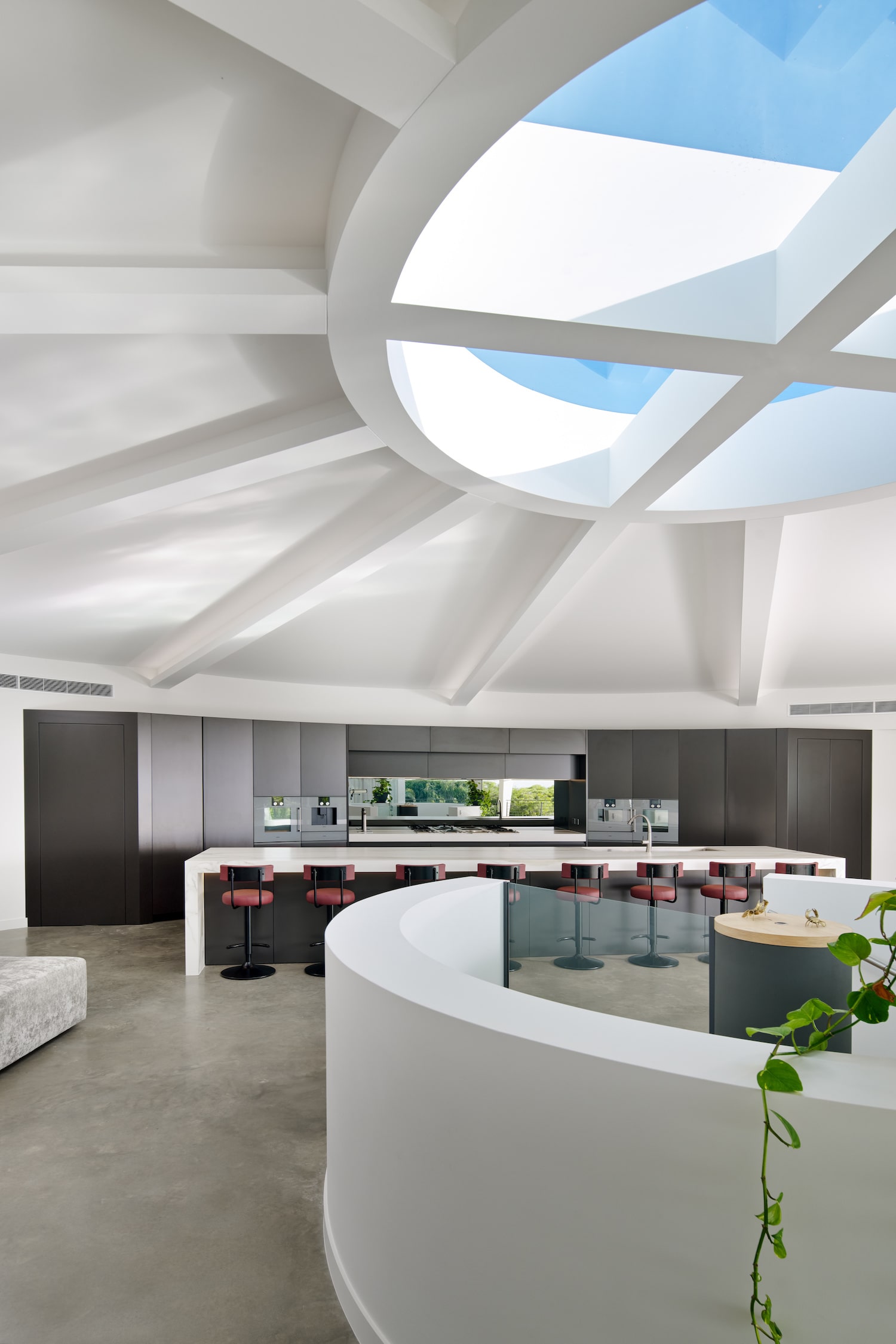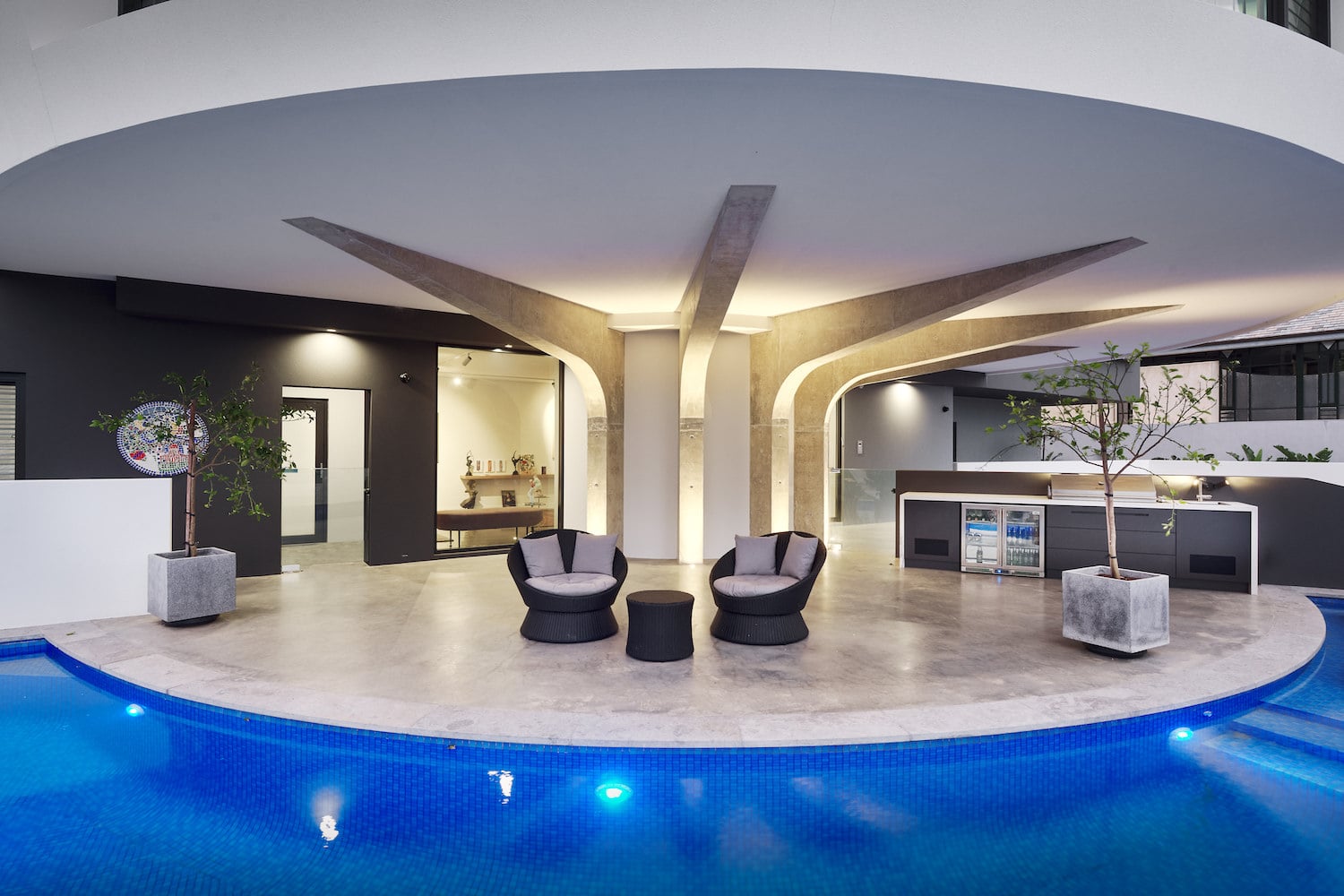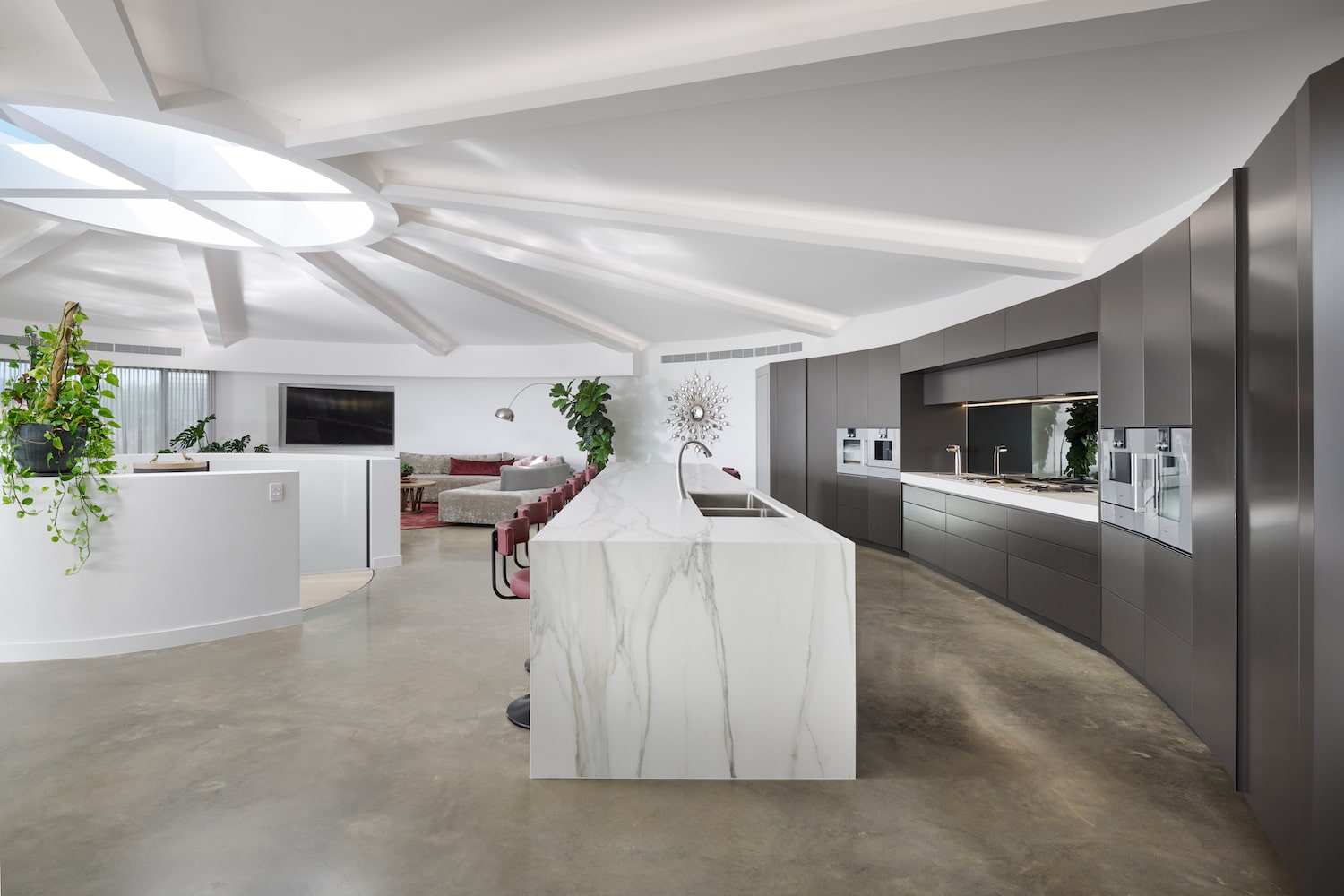 At the core of this home is concrete, both in crisp clean form and raw and natural. The brutally exposed concrete elements reflect the strong, structural nature of the material. It has then been burnished to create a striking flooring material throughout the home. Complementing the concrete is extensive glazing which brings the outside in and allows the home to assimilate beautifully with its surroundings.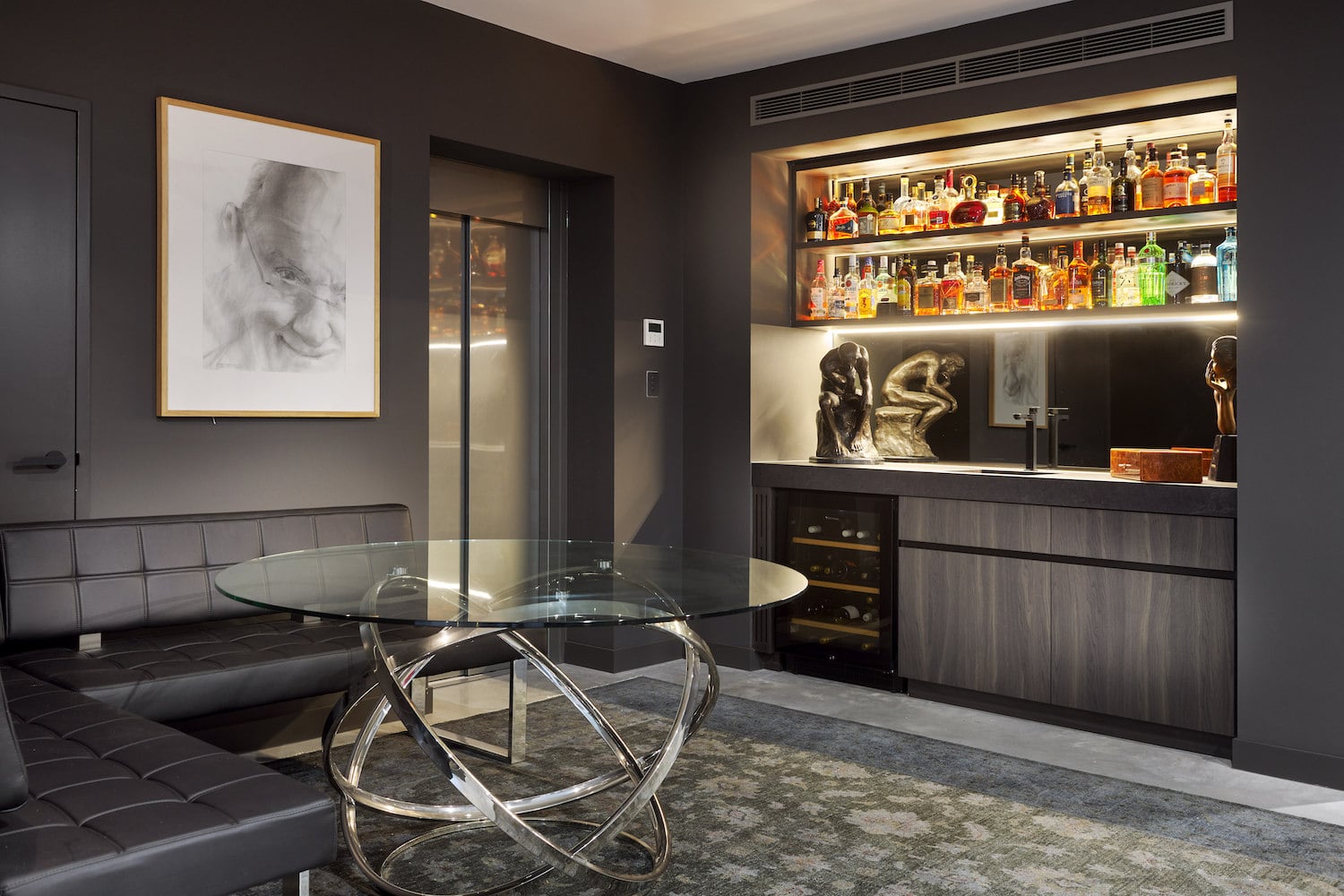 Including garage and alfresco, this standout home incorporates close to 1000sqm of living space, with 5 bedrooms, 4 bathrooms and a powder room. The basement level is dedicated to utilities and entertainment. The entry-level middle floor also houses the children's accommodation and the top floor is the main living space and master retreat.
It's undeniably clear that this incredible home would have been a challenging build, yet with the skill and experience of the Weststyle team the outstanding result makes it appear effortless – ' Sababa'.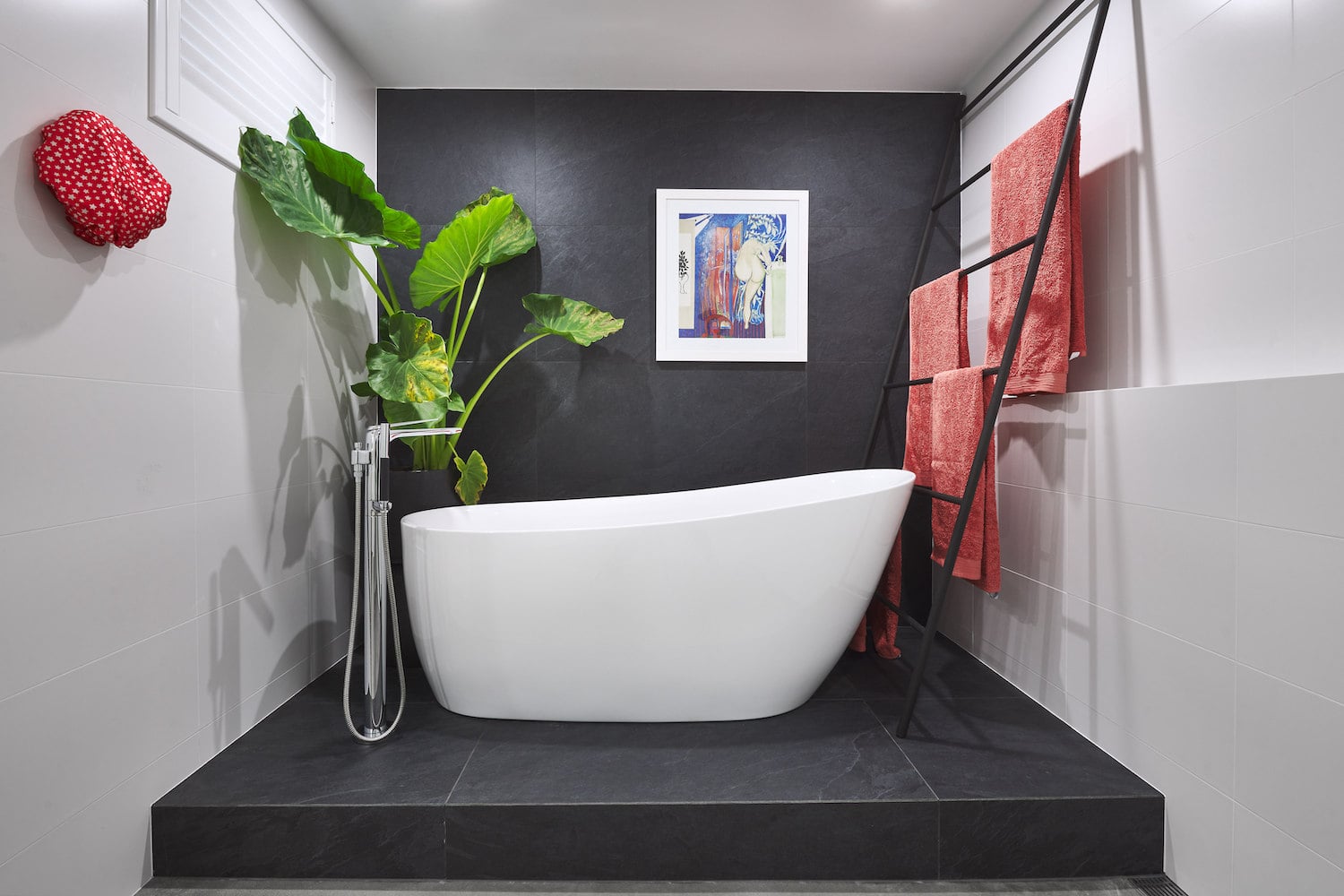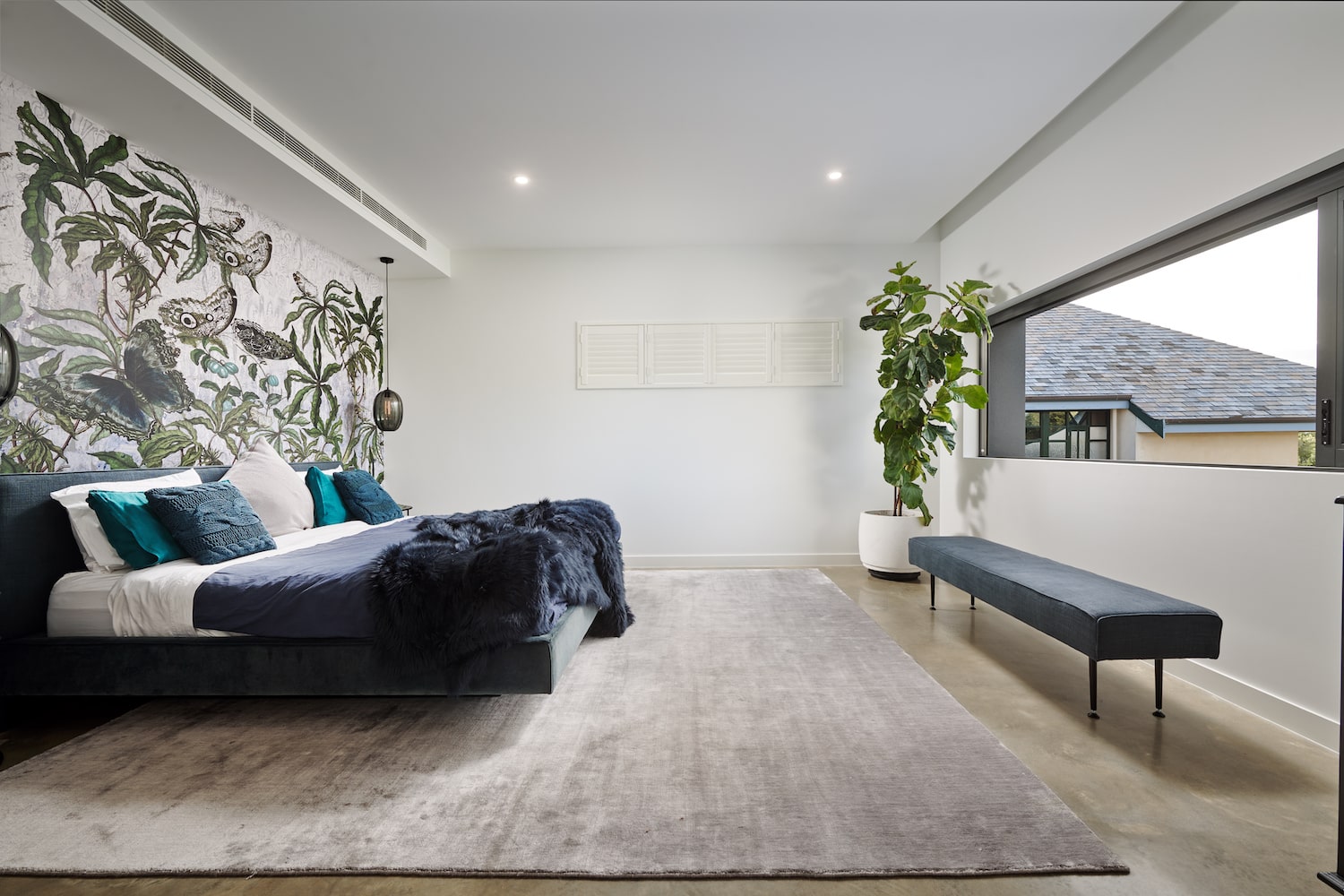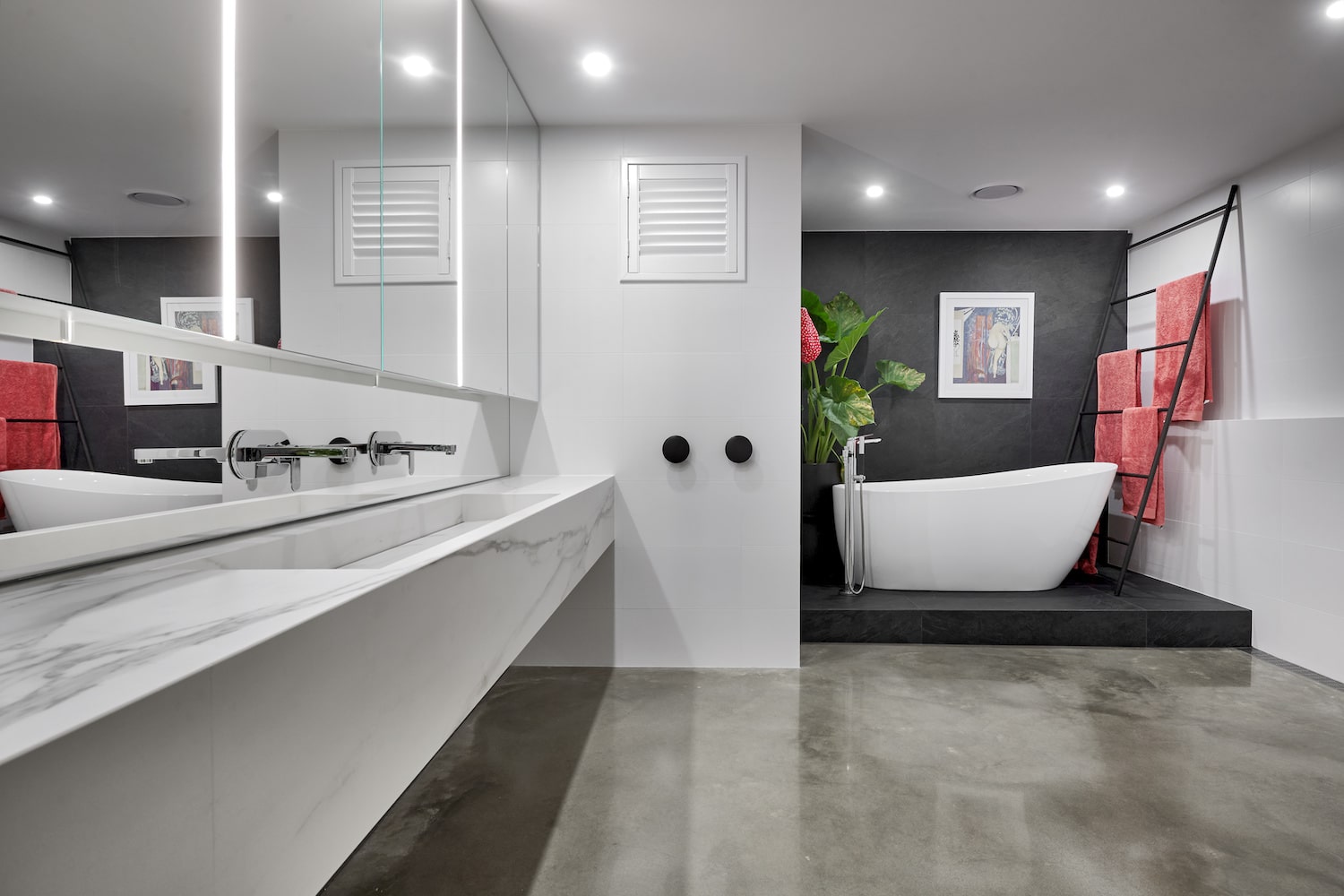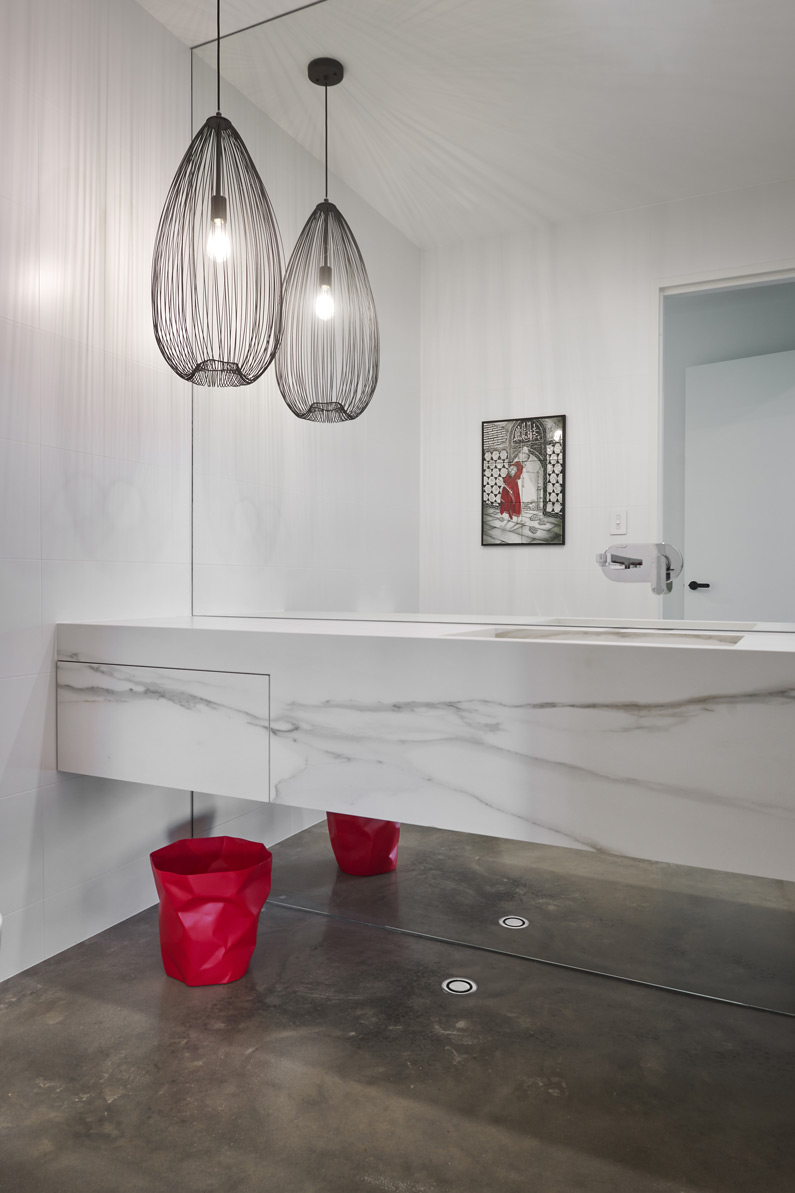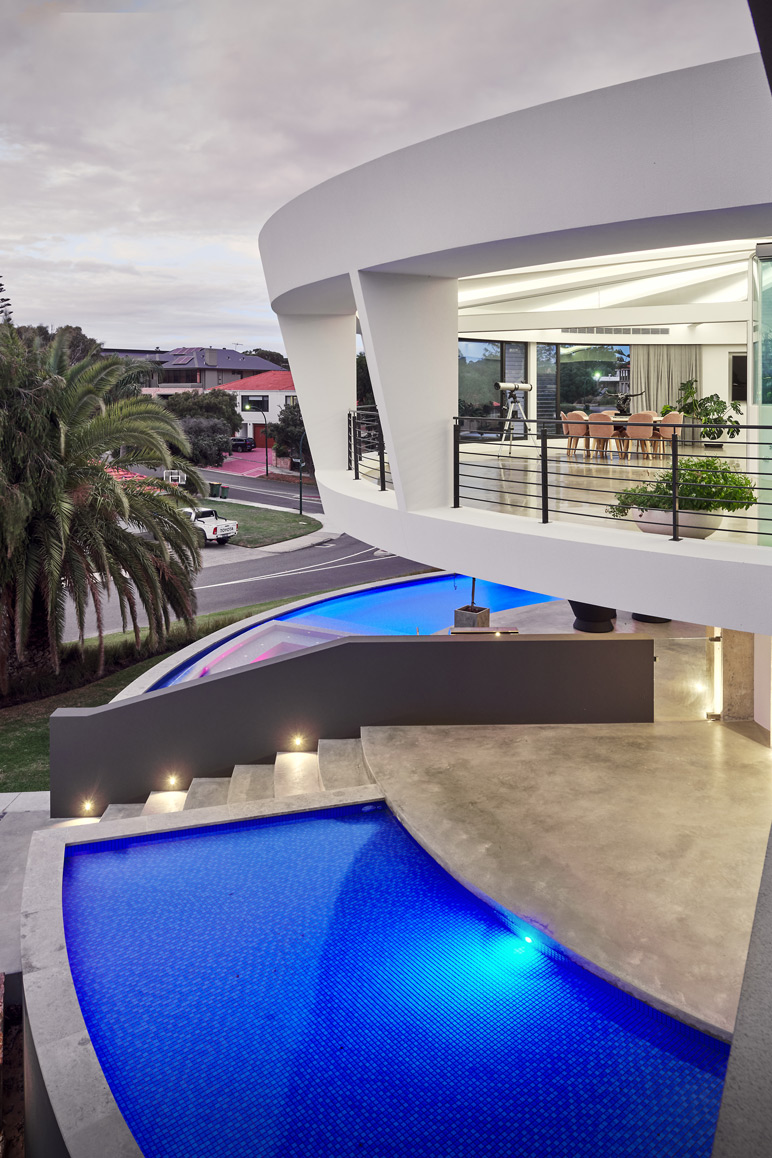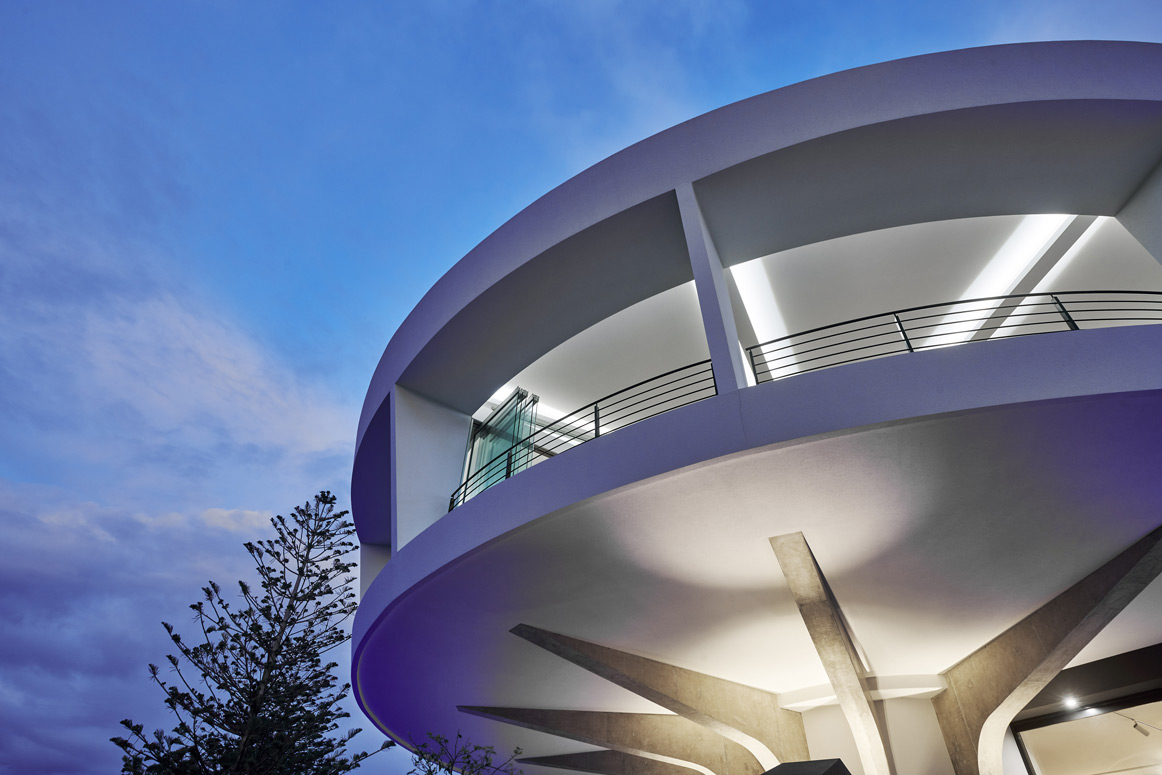 A Suite 5, 103 Erindale Rd, Balcatta WA 6021
P 08 9345 1565
E enquiries@weststyle.com.au
W weststyle.com.au
I @_weststyle_