Skilfully merging the world's most exclusive luxury Italian brands with the elegance of a classic established residence in Melbourne's Toorak, this exquisite interior represents the Palazzo Disegno interior design team's ability to elevate homes to the ultimate in branded luxury living only few experience.
Through a restrained palette and impeccable selection of furniture and finishings from Europe's most prestigious design houses, including Versace Home, Roberto Cavalli Home and Fendi Casa, the interior introduces a contemporary style and sophistication, whilst beautifully connecting with the home's classic European architecture.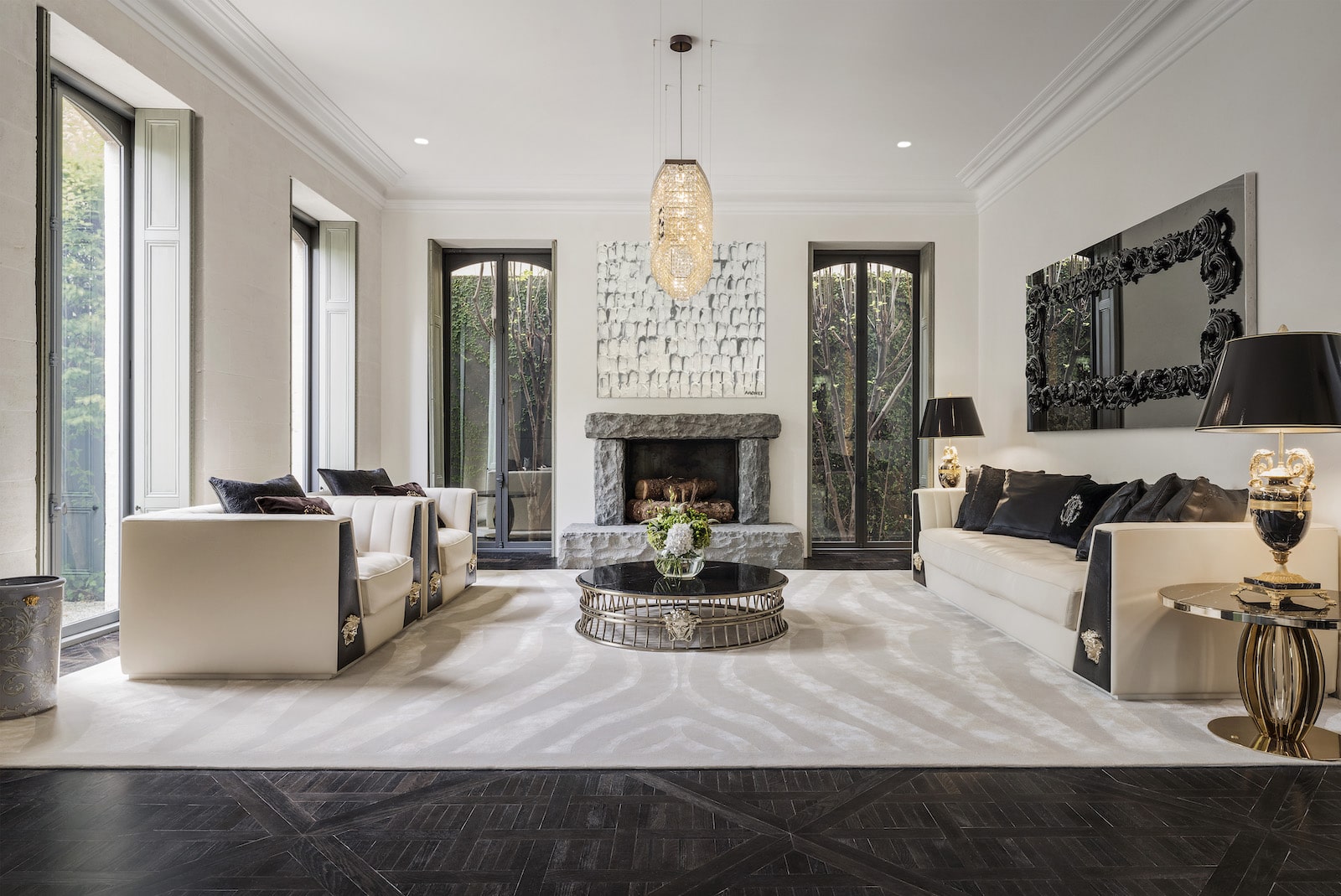 As with all interior design, lighting was an integral component of the project success. Visible from the front gate to the rear of the pool and from multiple rooms within, the exquisite Medusa chandelier serves as the home's anchor, alluring viewers from all angles with it's ethereal jellyfish -like form.
Made up of over 200 hand crafted pieces of mouth- blown Murano glass and Swarovski crystal gems, the 2.3 meter spectacle has been cleverly mounted on a forged bronze dome below a skylight, allowing natural light to dance and reflect below adding a magical ethereal quality to the installation.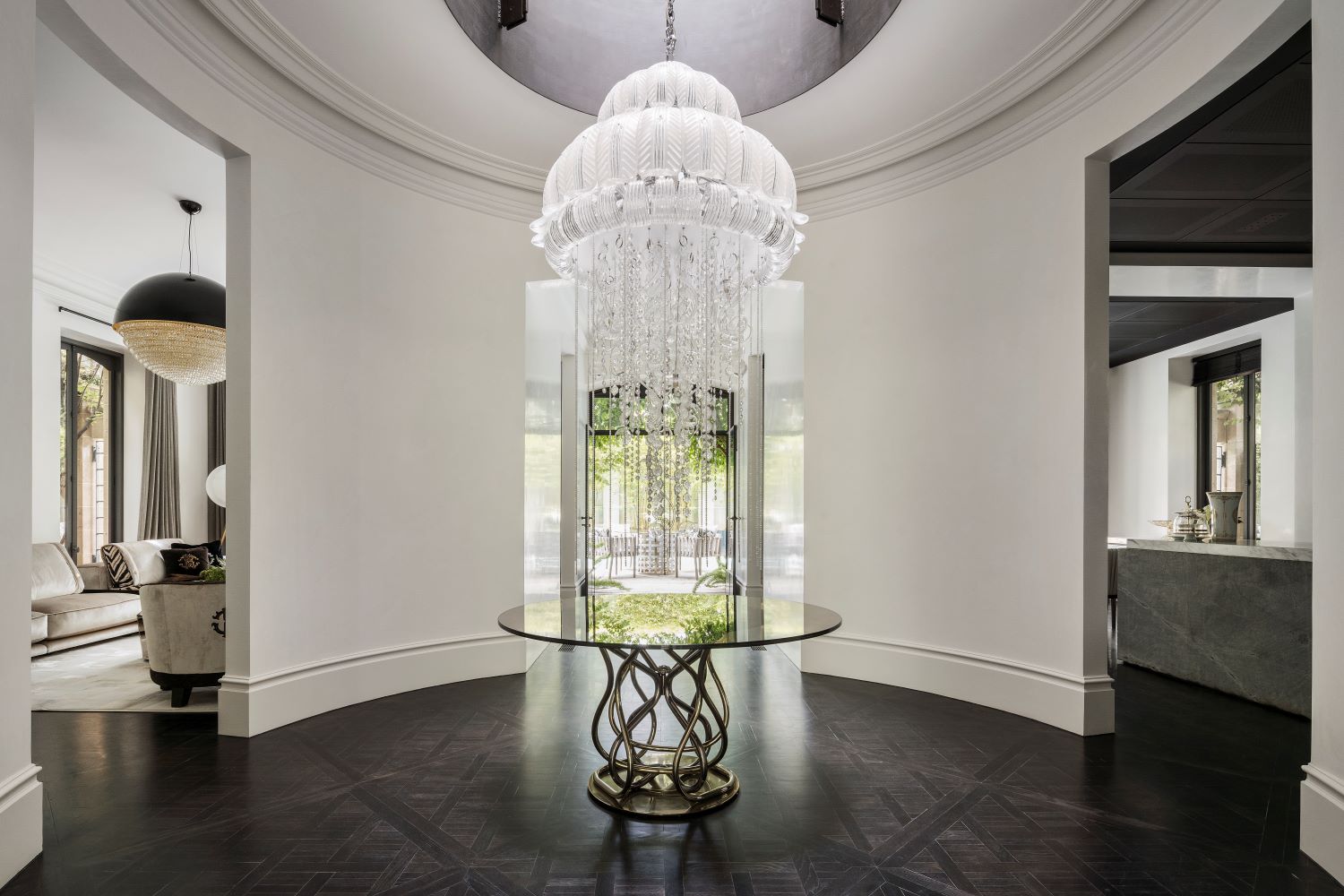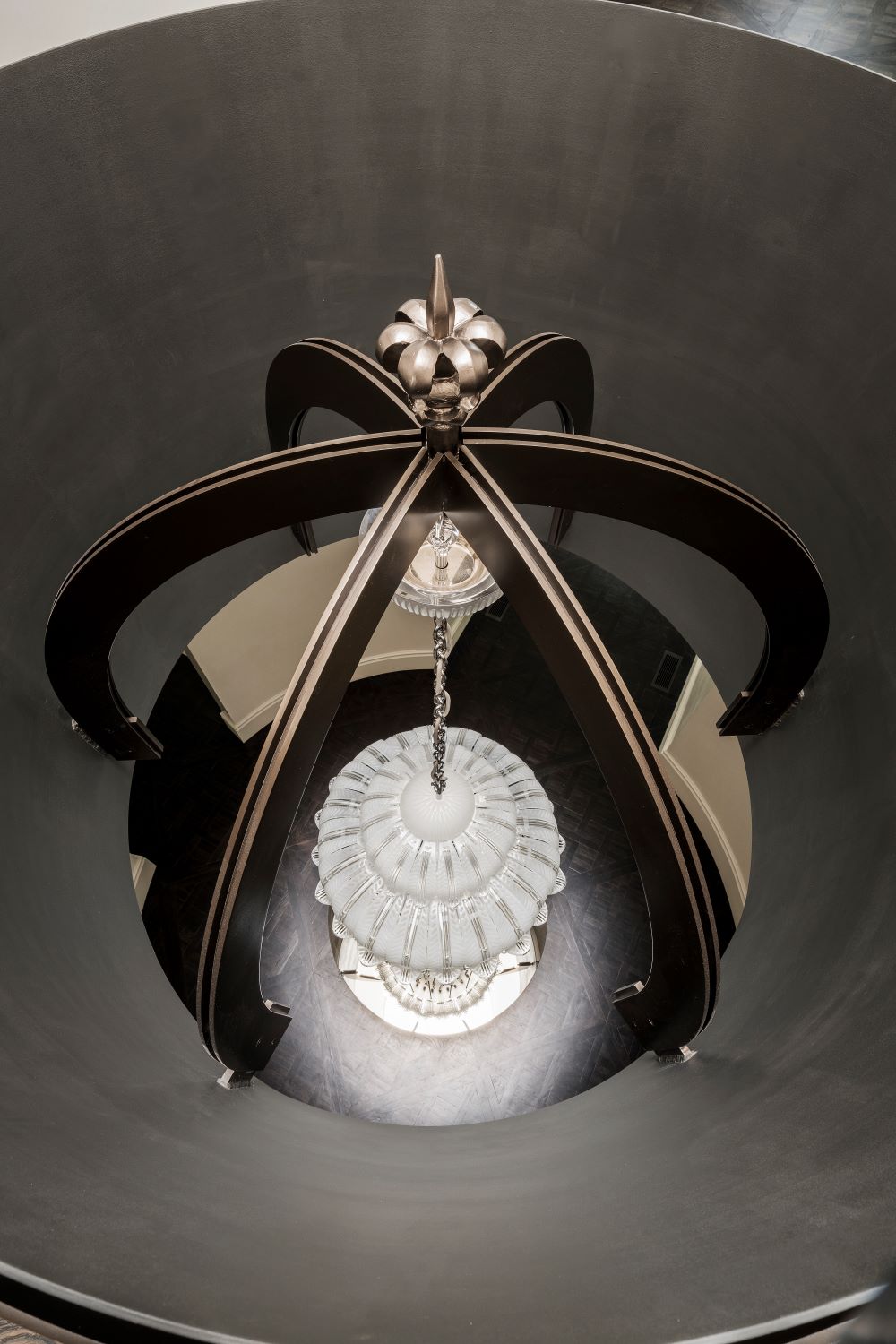 "Our team balance savoir-faire and artistry to create these timeless luxury projects. When our clients move in to their home, they embody a newness and it is life changing for them. This is very beautiful and humbling to witness" Michael Chard
Bringing his passion and extensive knowledge of the Italian luxury furniture brands Palazzo Collezioni represents, Luxury Brand Director Michael Chard was intimately involved throughout the entire project. His personal aesthetic is translated throughout this luxury residence showcasing a purposeful restraint of colour combined with bespoke finishes and confident choices of upholsteries. The dramatic statement pieces are symbolic of Michael's extensive travels through private palazzo's in Italy, creating an overall ambiance of sophisticated opulence.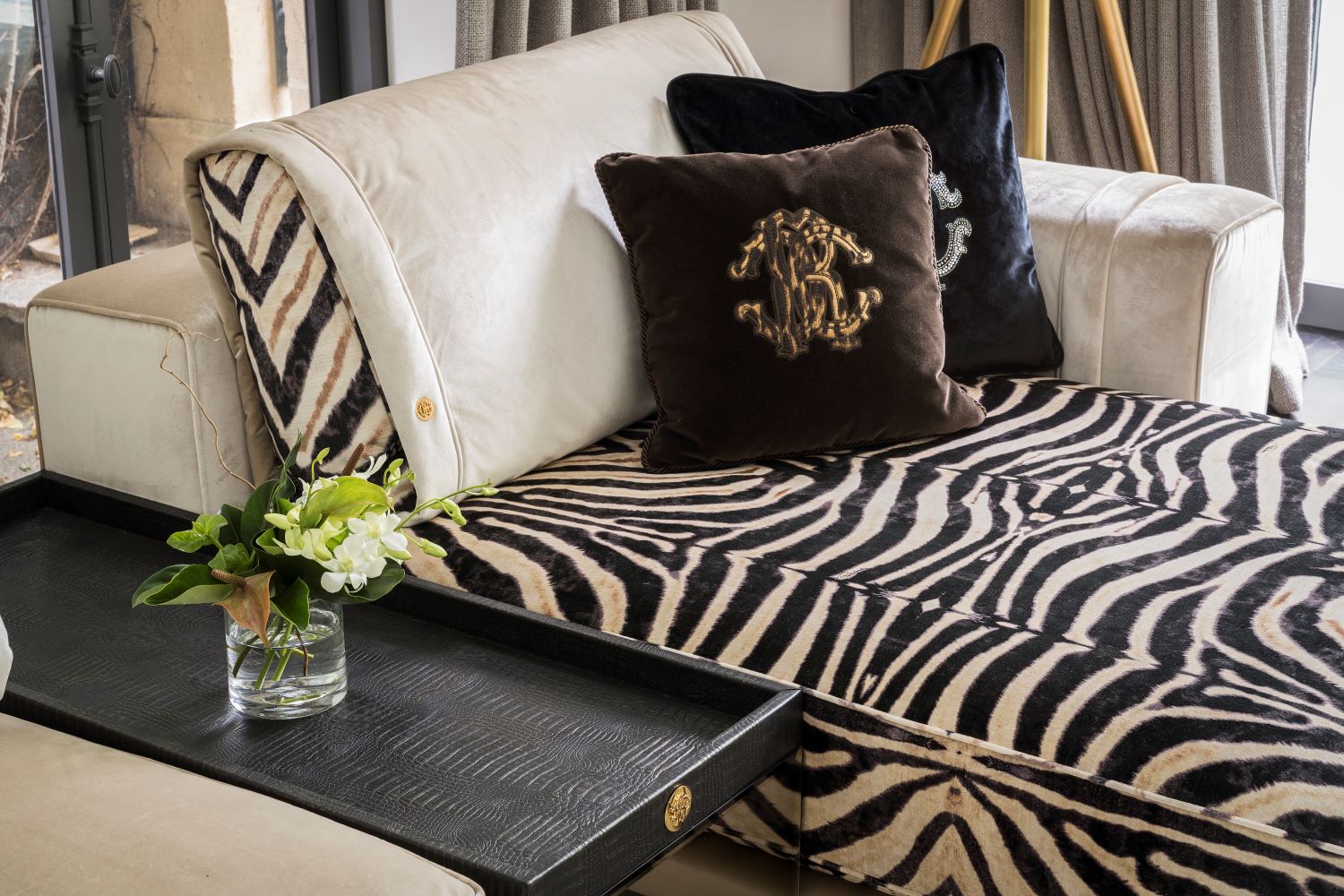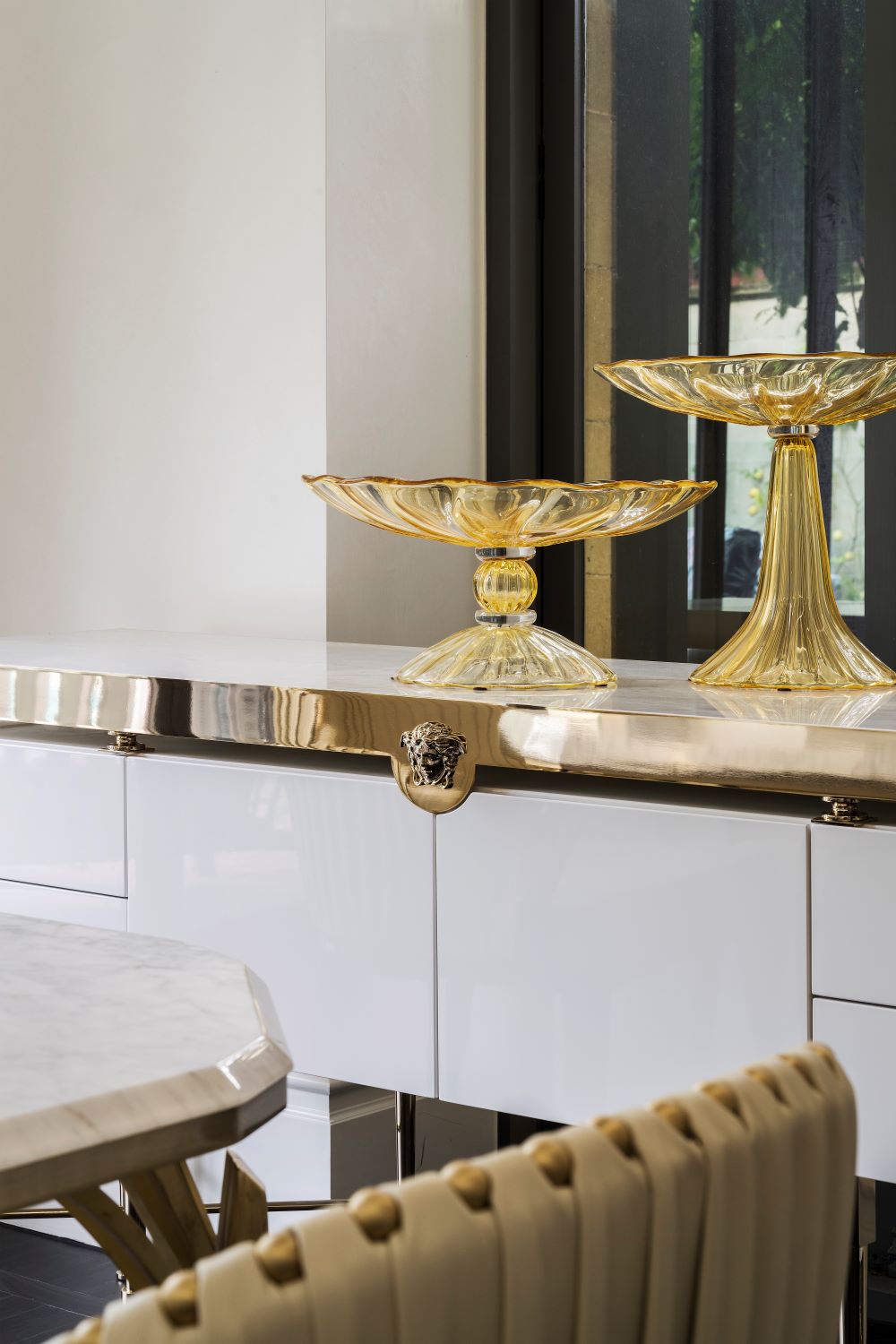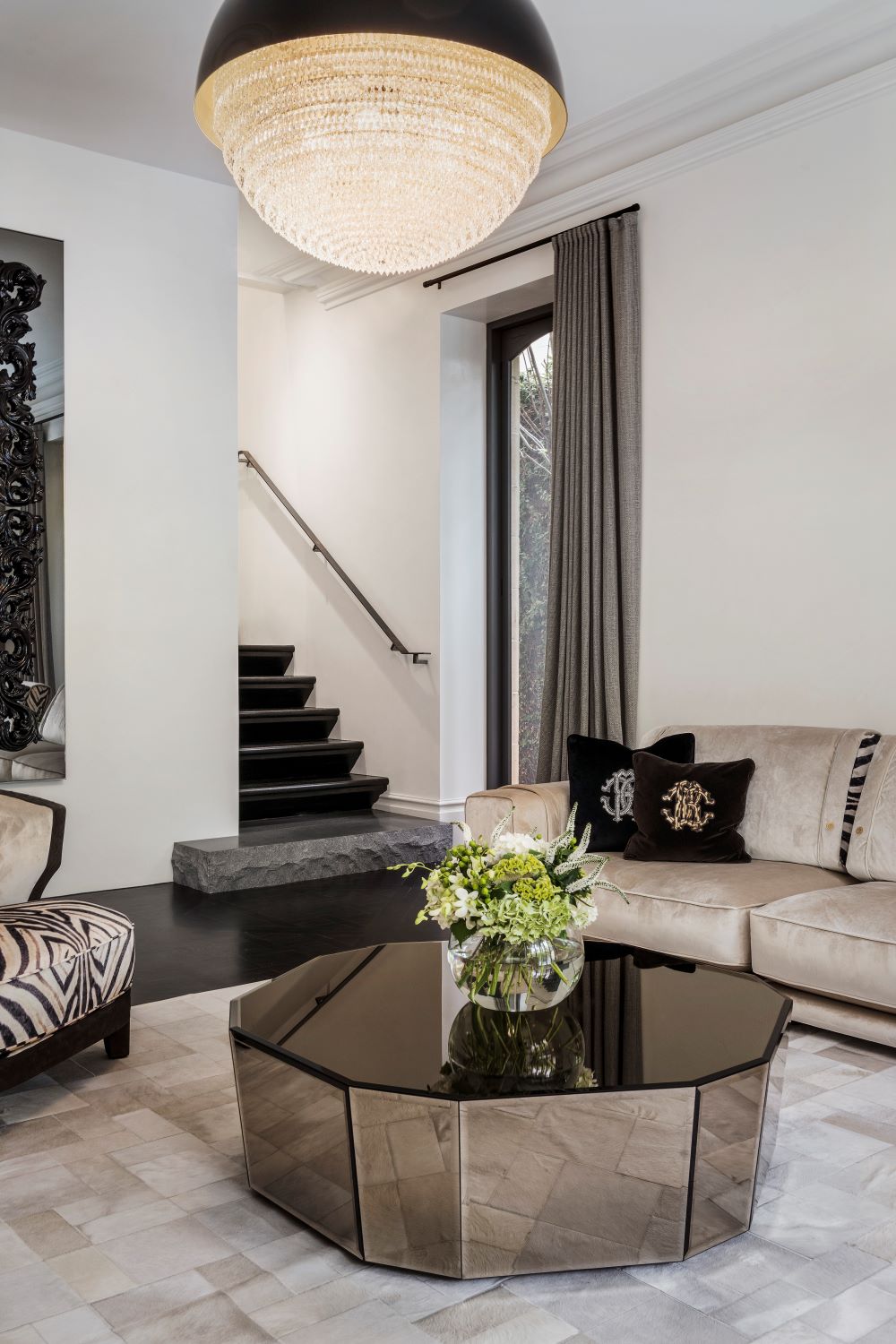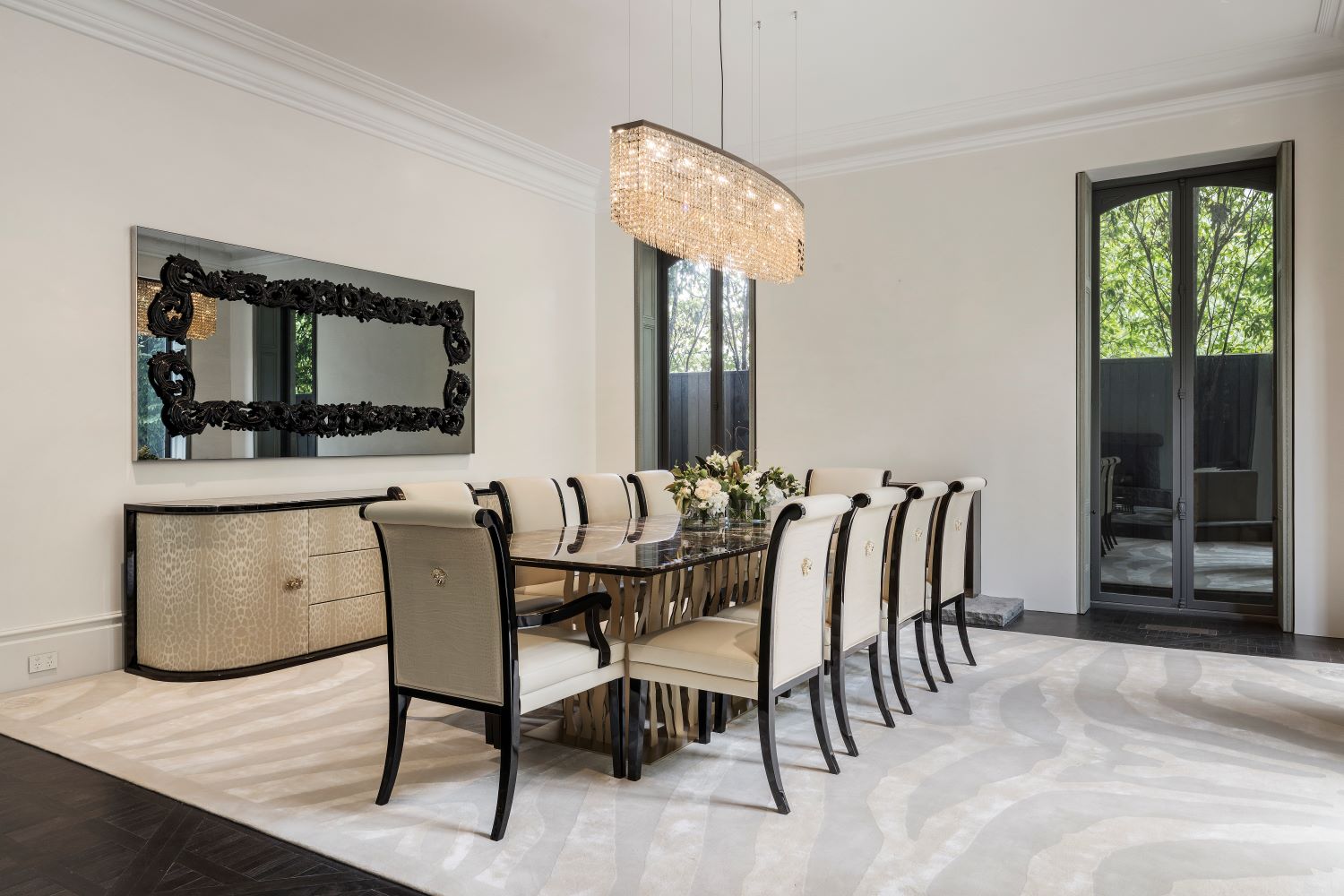 With grand proportions, the spectacular master- suite includes a built in fireplace and sitting area, generous dressing room and luxurious en-suite. Subdued neutral tones of cream and beige create an aesthetic of a calm and relaxing sanctuary. Roberto Cavalli wallpaper, rug and luxurious linen drapes form the base. An exquisite upholstered leather Roberto Cavalli bed and lacquered Roberto Cavalli bedside tables define this luxurious space, while a little drama is introduced via a stunning Versace Barocco mirror with hand-crafted timber detailing finished in black lacquer.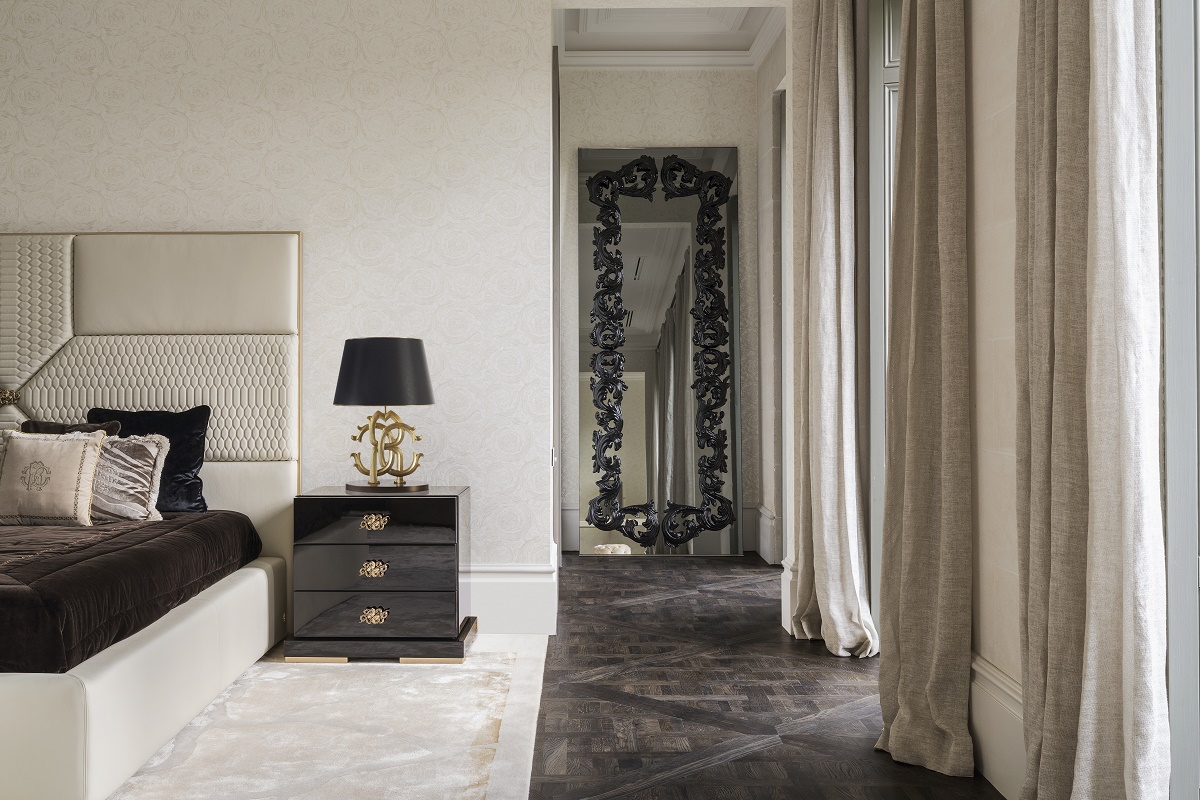 Harmonising with the luscious greenery, in the rear courtyard, Michael took the opportunity to work with Versace Home's latest jungle-themed collection to achieve a luxurious tropical oasis. Perfectly suited to outdoor living the Jungle Collection was inspired by Jennifer Lopez's infamous Grammy dress and adds a vibrant contemporary flair to the exterior.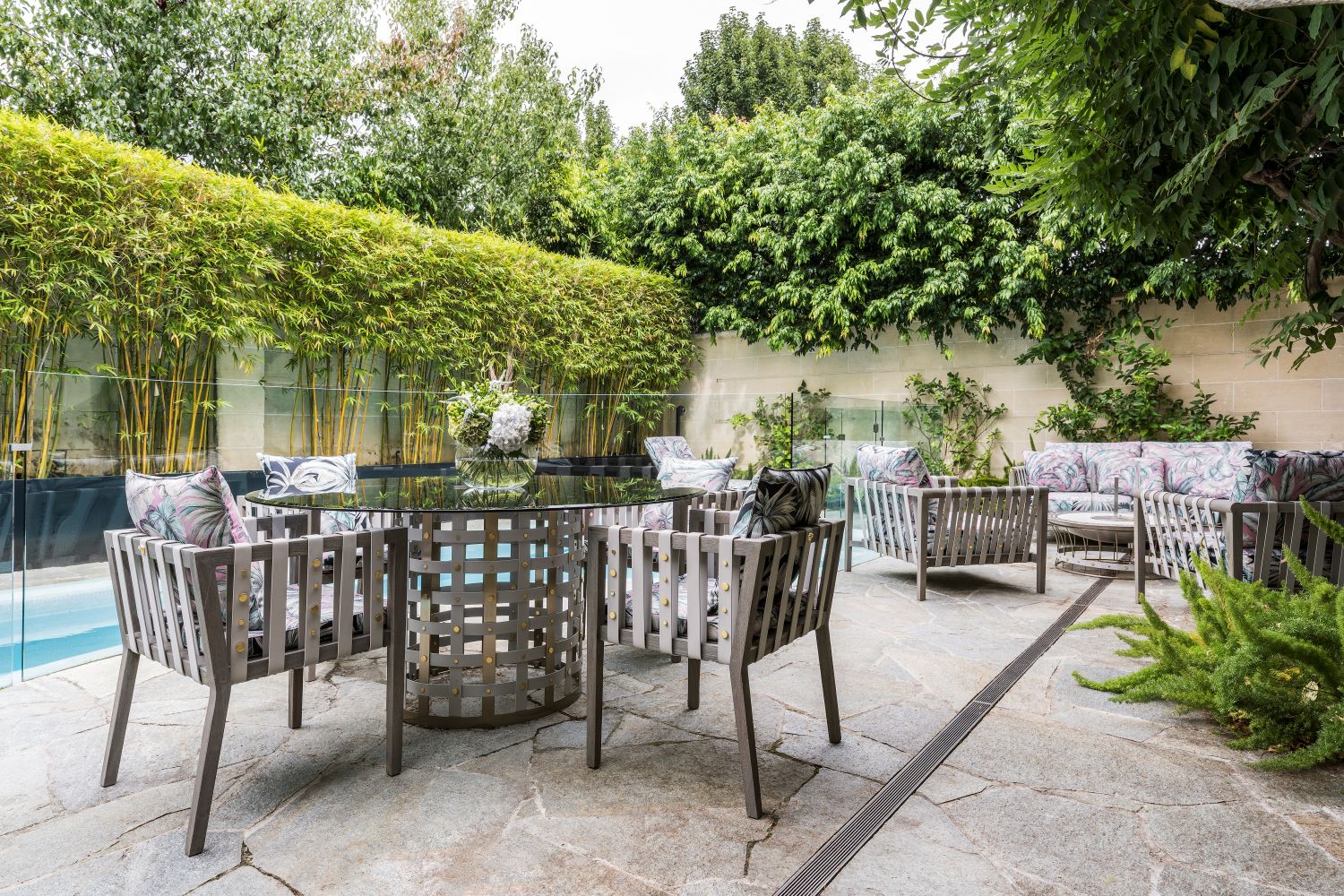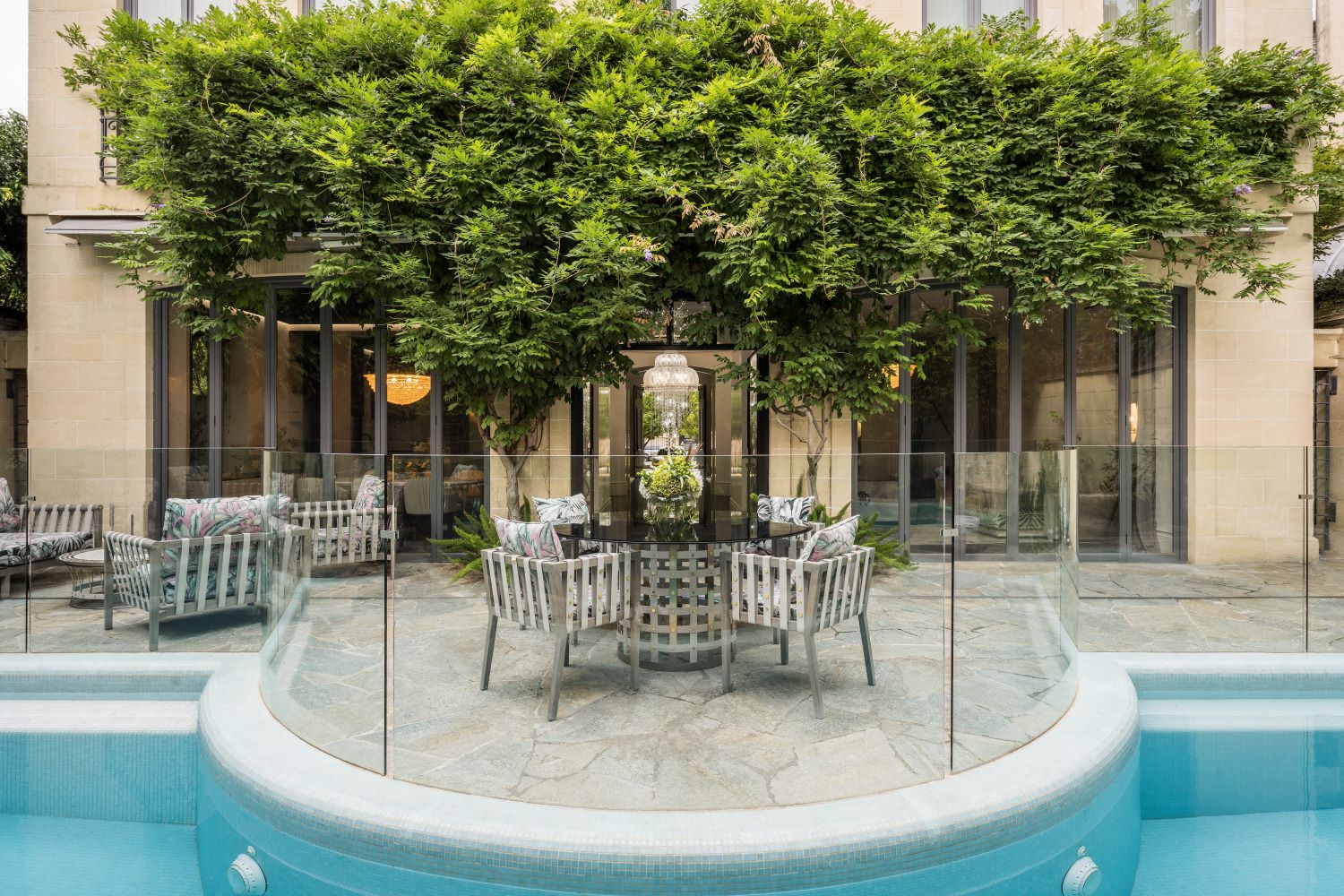 Working to exceed client expectations in every instance, Palazzo Disegno designs, builds, renovates and furnishes luxury private residences and luxury low rise developments worldwide. With access to the world's most luxurious furnishing brands including Versace Home, Roberto Cavalli, Bentley Home, Trussardi Casa, Fendi Casa, Etro Home, Gianfranco Ferre Home, Bugatti Home, Aston Martin Home and Armani Casa, Palazzo Disegno responds to your specific aspirations and requirements for customised design, construction, management and luxury styling services.

Design Office, 60, 370 George St Waterloo, Sydney NSW 2017
Project Contact : Michael Chard +61 402 855 833
projectoffice@palazzodisegno.com.au
Open Monday – Friday 10am – 6pm
palazzodisegno.com.au



Boutique 1, 409 George Street Waterloo, Sydney NSW 2017
palazzo.sydney@palazzocollezioni.com.au
+61 2 9690 6522
Open Monday – Saturday 10am – 6pm
palazzocollezioni.com.au