Contemporary Blends with Classic in this Perth Garden
The brief for this project included all you'd expect in a modern garden and for landscape designers this is the ultimate challenge fitting in a custom-built pool, bespoke pool fencing, built in timber seating and contemporary planting. The large block however was positioned in a well-established inner city suburb, so ensuring that the landscape sat harmoniously within the streetscape and had timeless appeal was another key consideration for Perth landscape designers eScape. Balancing this with the clients desires for their modern garden may have been difficult for some but thanks to the talented team at eScape, the brief was executed beautifully with a seamless blend of classic and modern.
The strong linear lines of the home demanded that its theme be reflected in the hardscape to complement and enhance the home. This began with a large tiled screen to complement the elevation but also serve as a private courtyard to the entry which includes a reflection pond and cantilever timber bench seat.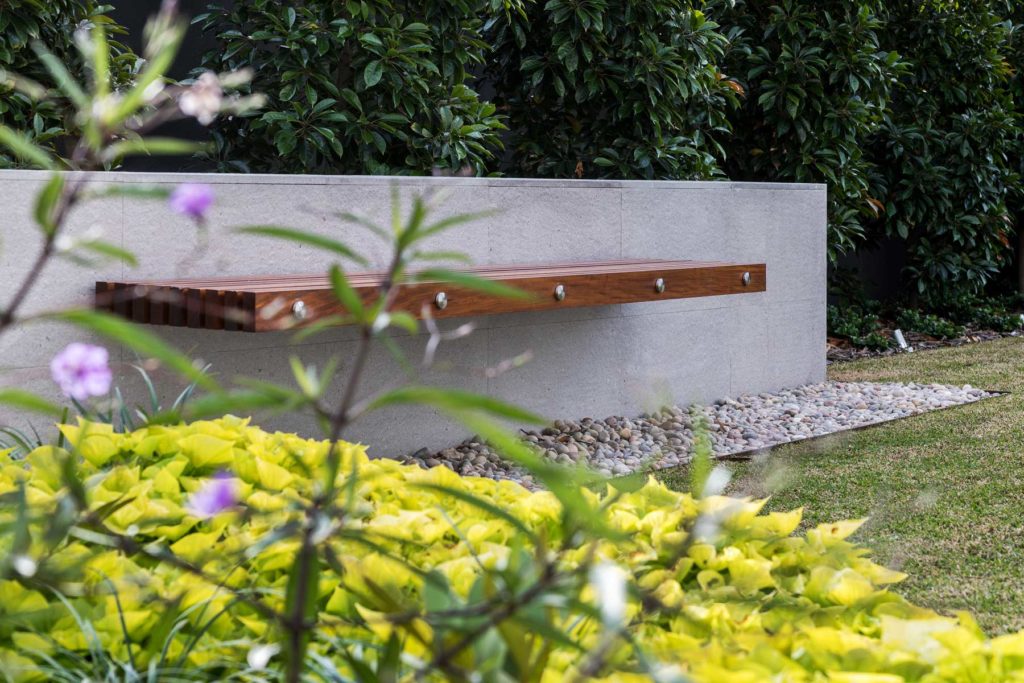 Large mature trees were kept to give scale and balance to the expansive home. Bridging footings were used for walls built close to the mature trees to limit damage from roots whilst allowing continuous tree growth. By the pool a pool-safe timber screening was used to add warmth and interest to the landscape.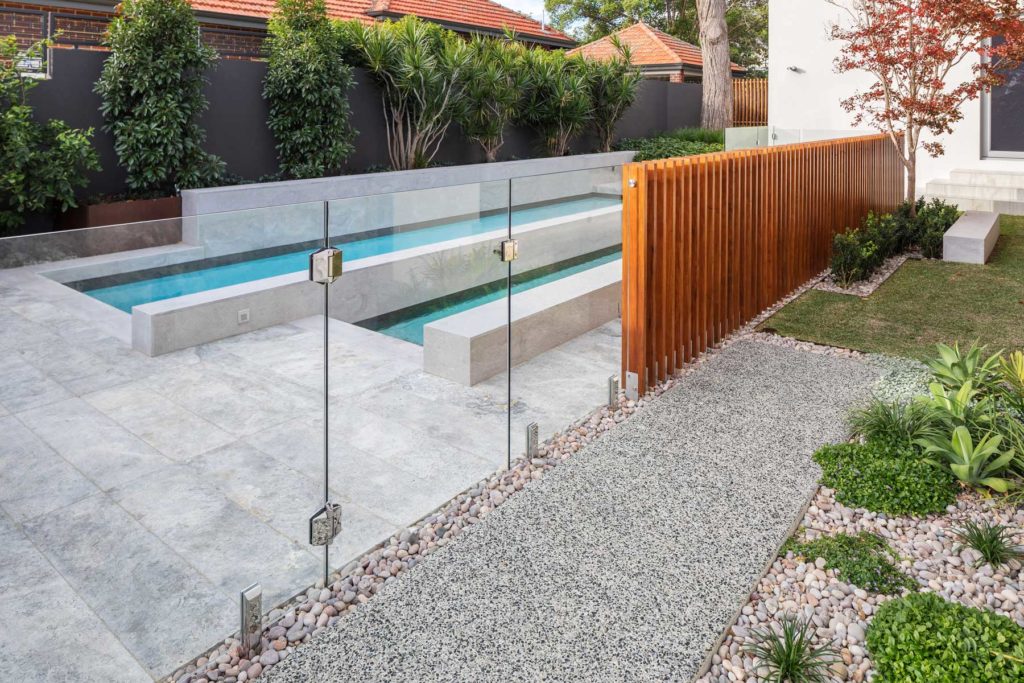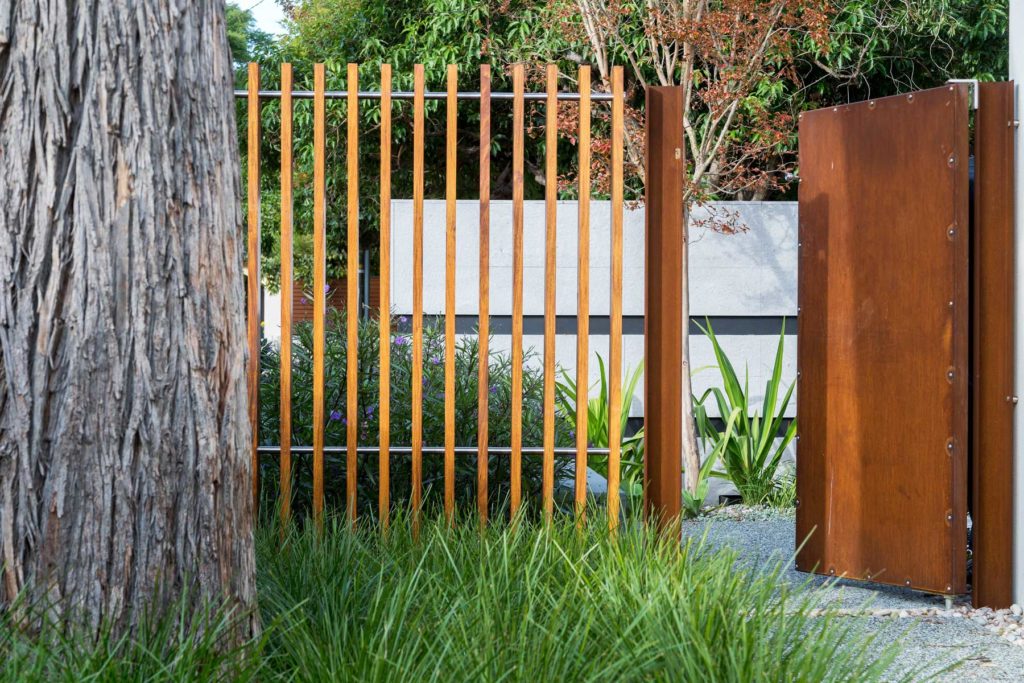 Throughout a selection of high quality materials and finishes lead to a durable and aesthetic finish that will improve over time as the garden develops.
See more landscapes by Perth's eScape at: www.e-scapedesign.com/
Click for more Landscape Design Inspiration
This luxury custom landscape design is featured in our 2018 luxury homes annual – WA Custom Homes.