Gorgeous stained glass windows are a well-known tradition in churches, adding to the beauty and grandeur of the space. Installed in exterior walls, the windows typically utilise natural light to illuminate the beautiful colours and hand-painted details of the glass artworks. What happens however when no natural light is available?
In the case of this Riverton church, Tradition Stained Glass were contracted to create a stained glass artwork around a fixed cross of Jesus mounted that was mounted on a wall clad in stone at the front of the church. Glass artist, Kim immediately saw the opportunity to reinvent stained glass within the church environment utilising LED technology to illuminate the glass. Kim engaged the talented craftsman at Cockburn joinery to create a circular solid Jarrah frame that needed to fit to the mm around the cross of Jesus in order to act as housing for the LED lighting system. Kim then drew inspiration from stained glass art created by his grandfather in Holland many years ago to design a stunning spray of multi-coloured glass radiating out from Jesus that would enhance the cross in a subtle way by using pastel mouth blown antique glass combined with multi-layered hand painted kiln fired glass elements.
Where once was a plain wall behind the cross of Jesus, is now a spectacular artwork that draws the eye from the pulpit up toward Jesus and can be dimmed or brightened at the press of a button as the priest sees fit for the occasion.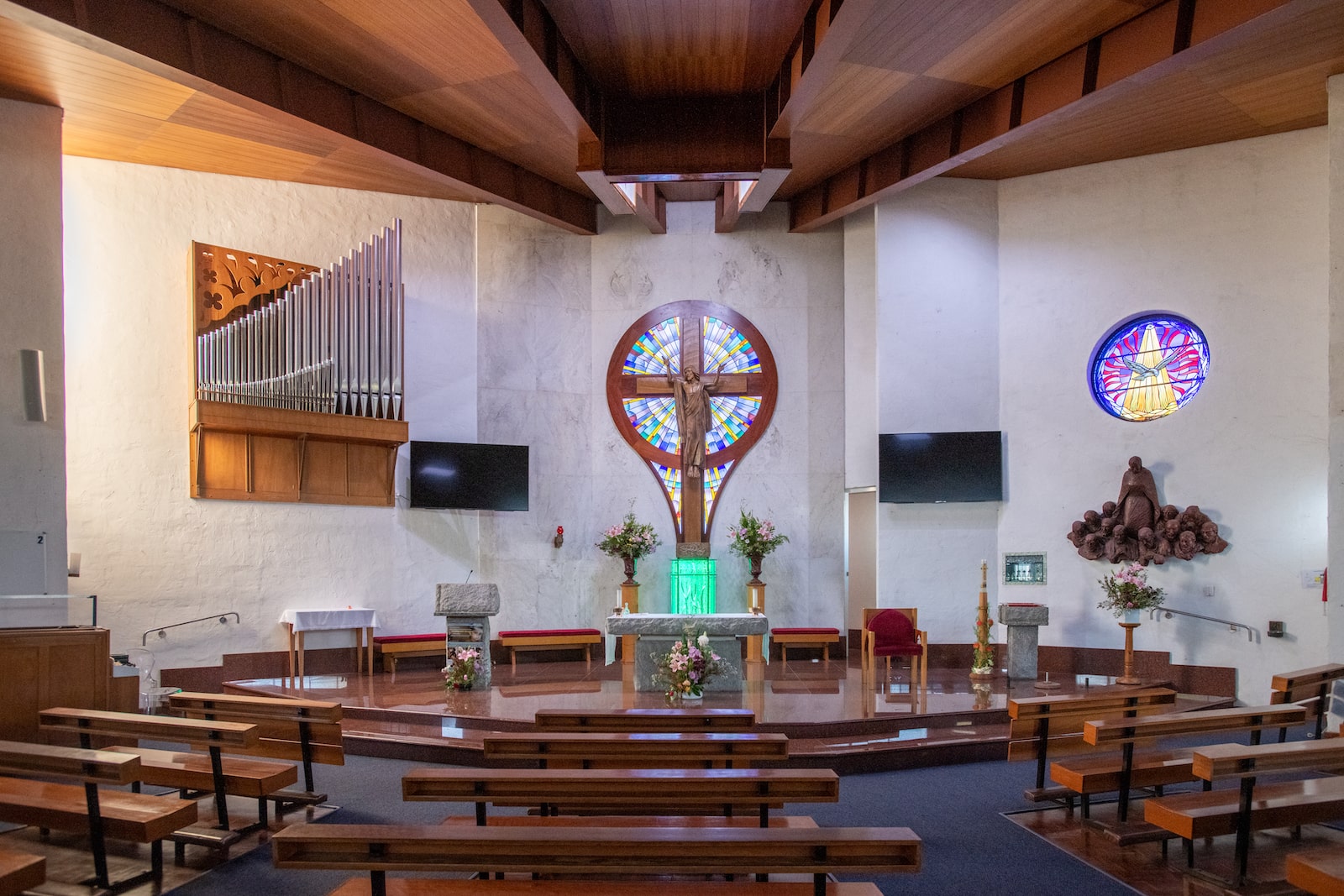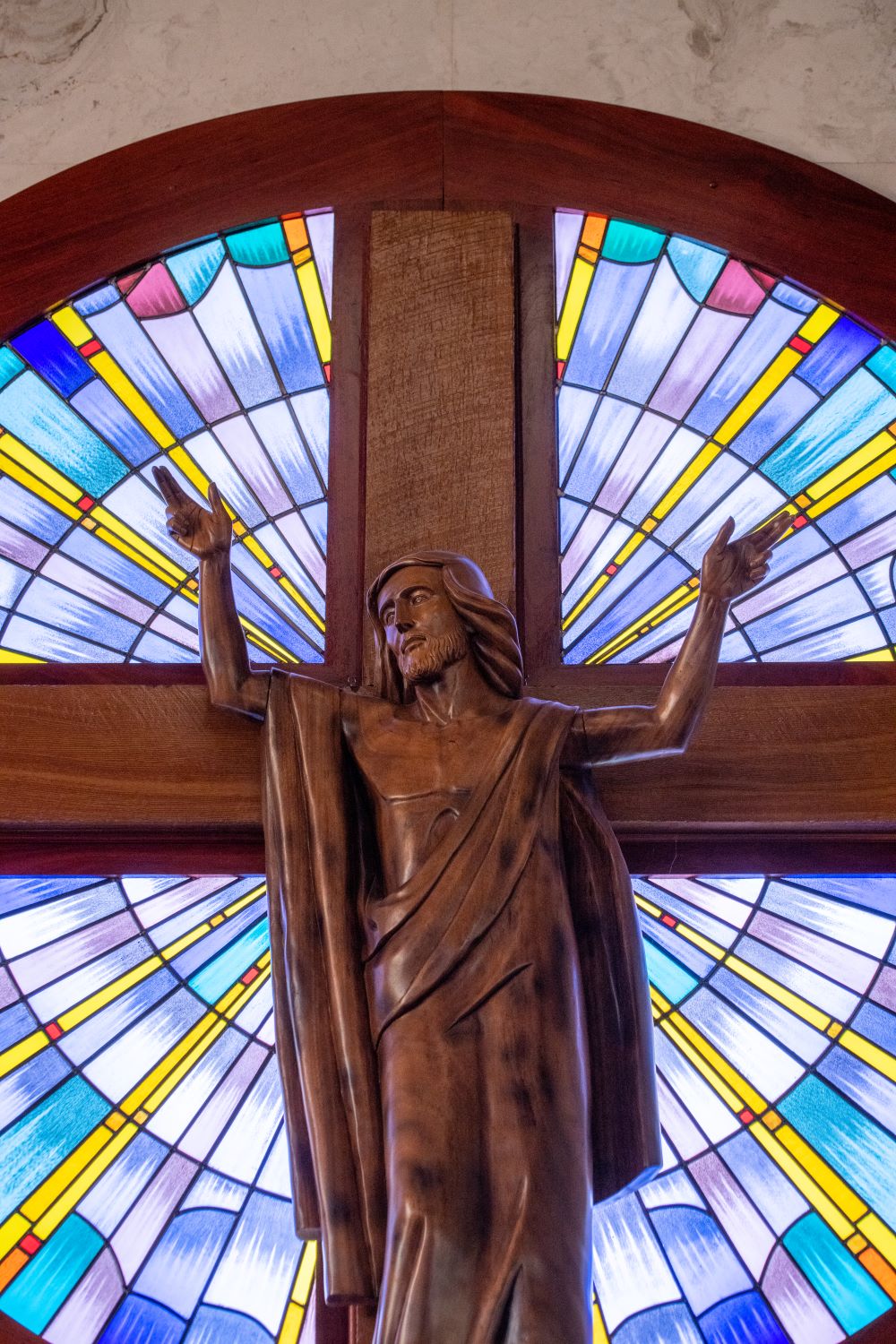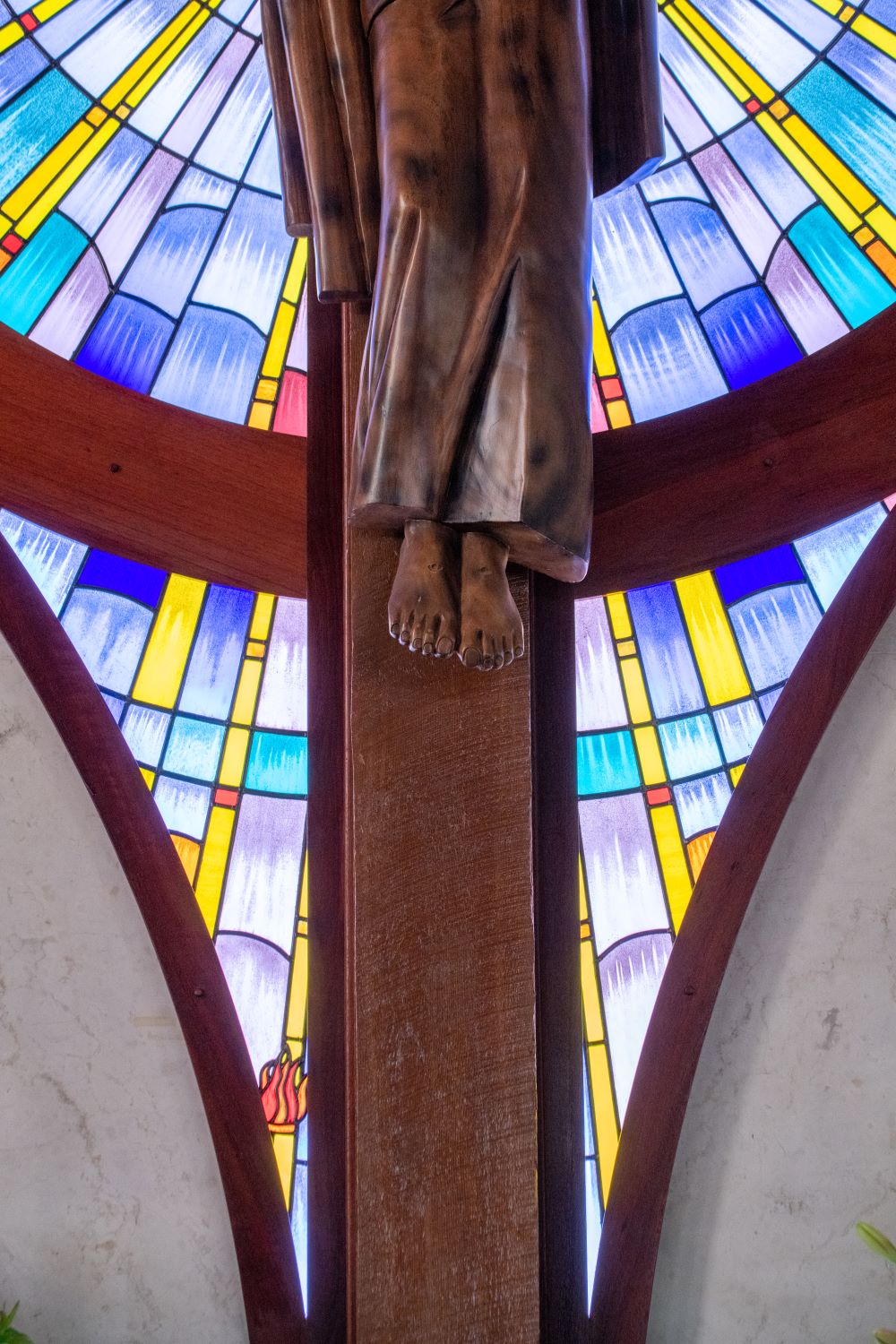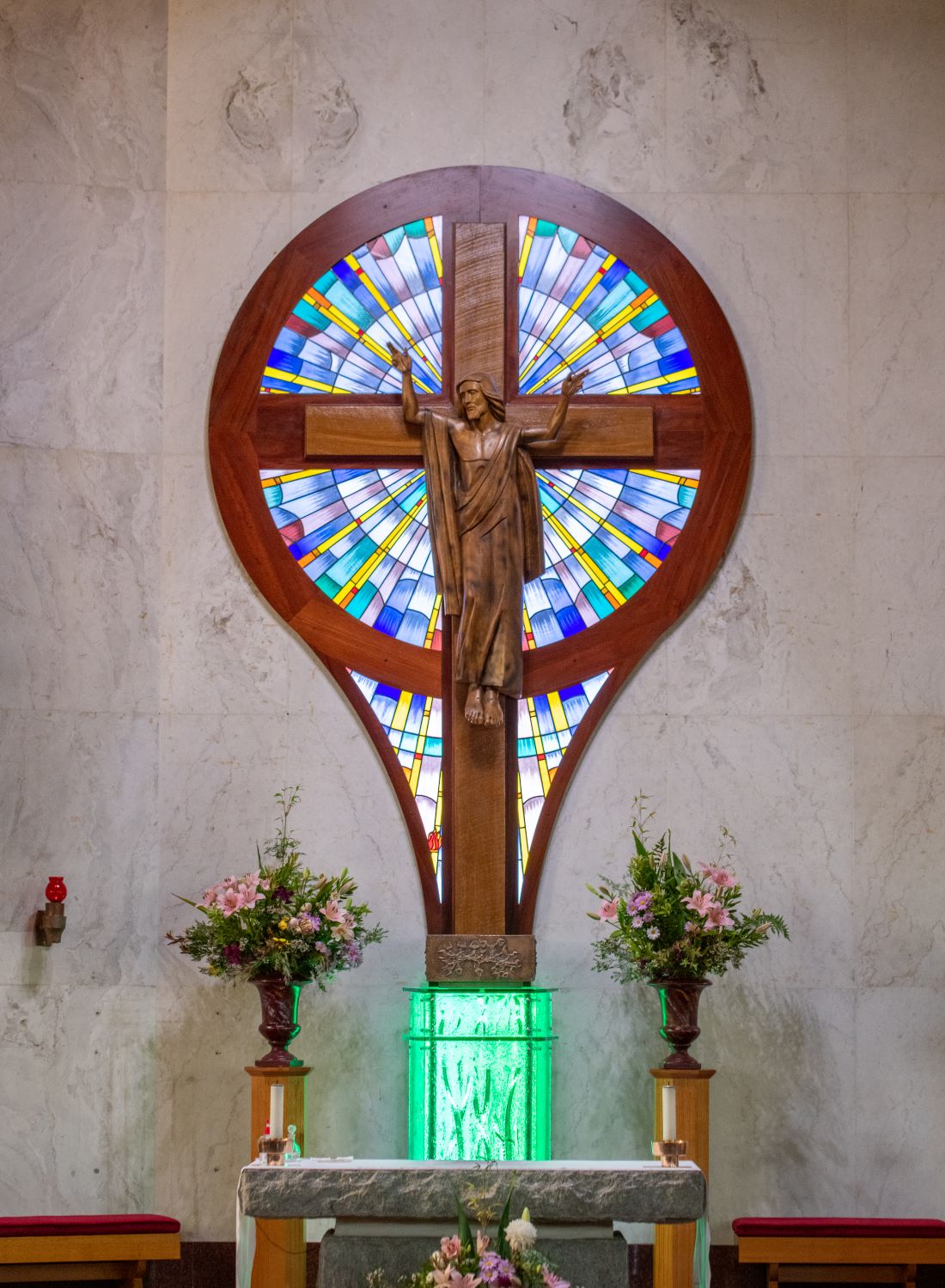 Imagine the possibilities of turning ordinary walls into dynamic, illuminated works of art, with a custom-made glass artwork by Tradition Stained Glass.
More examples of some of TSG's exceptional work can be seen on the TSG website: traditionstainedglass.com.au
And at their studio / gallery located at:
Unit 10, 6 McNeece Place
O'Connor, Western Australia 6163
Ph: 08 9430 4707